Eighteen residents of Zaanstad received a royal decoration by Mayor Jan Hamming. Seventeen residents were named members of the Orange-Nassau Order. Police Officer Marcel de Weerd became a Knight of the Order of Orange Nassau
The decorated (photos by Bart Homburg):
Ko Stanthardt was co-founder and chairman of the tennis association Zaansport. Since 2009, he is also the founder and board member of the De Kuil Foundation. From his teenage years, he has also been a volunteer active as a youth director and team leader in the football club ZFC.
Bert van den Berg is a business card for Nikolajkirken in Krommenie. He has been involved with the Protestant Church in Krommenie for decades and was also a volunteer at the Food Bank for several years.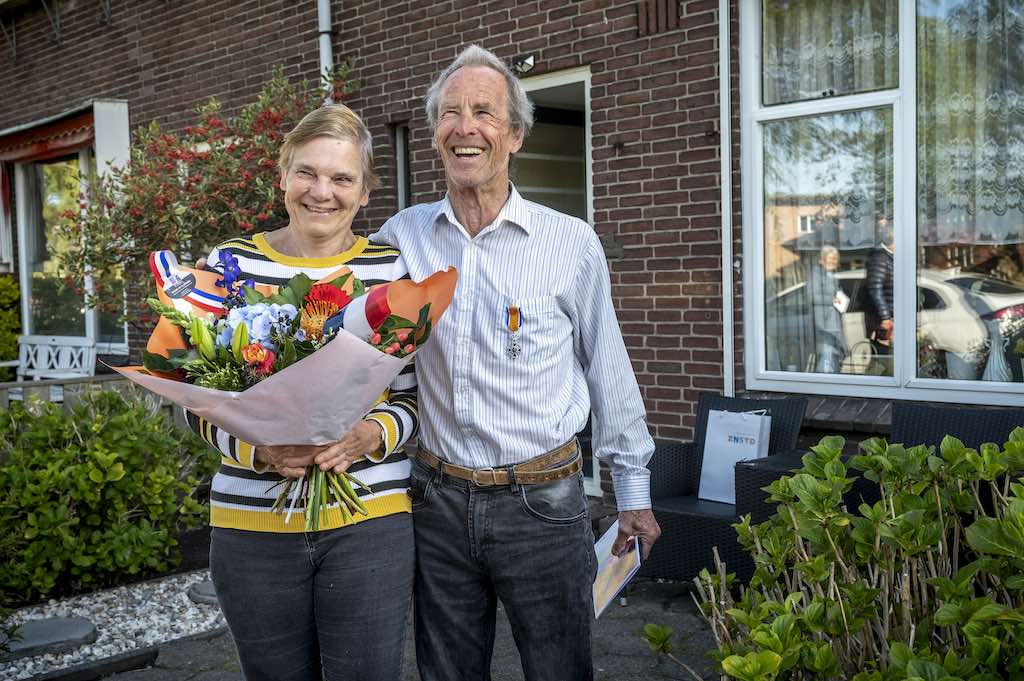 Guido van Beuzekom has been involved in the world of gymnastics and gymnastics since he was 25 years old. First in Delft, now active for more than ten years as a coach and board member at CCO in Zaandam.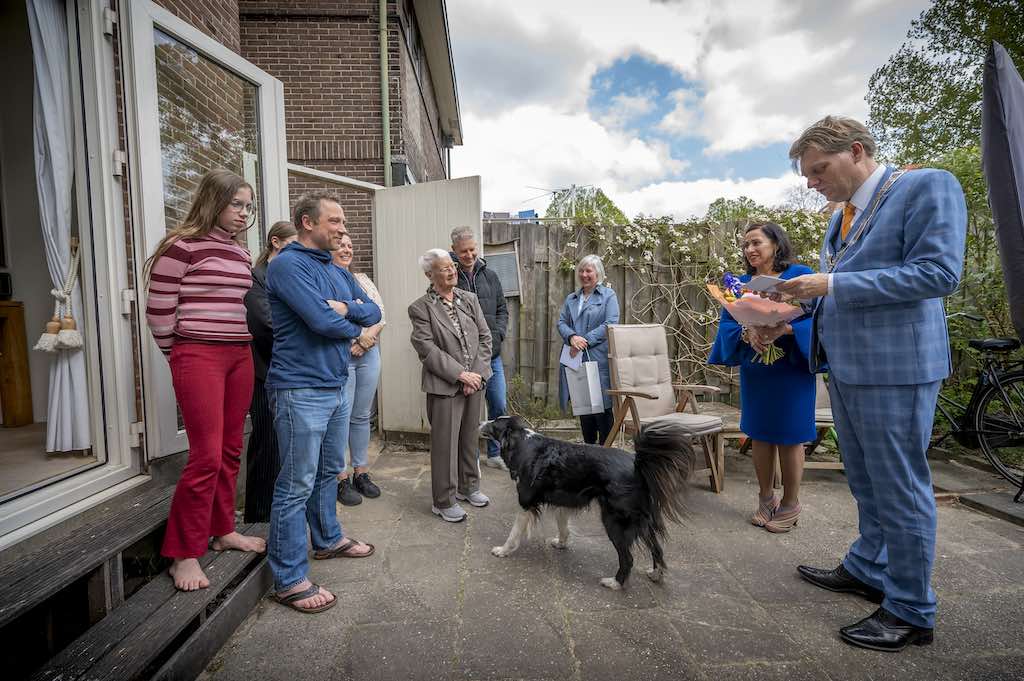 Wim Bosman is at SVA was a football player, team leader and chairman, and had many more posts. He was also active for the tennis club Overdan, Zaanse Onderneming Sociëteit De Corner and the Dutch Circle for Fuchsia Friends.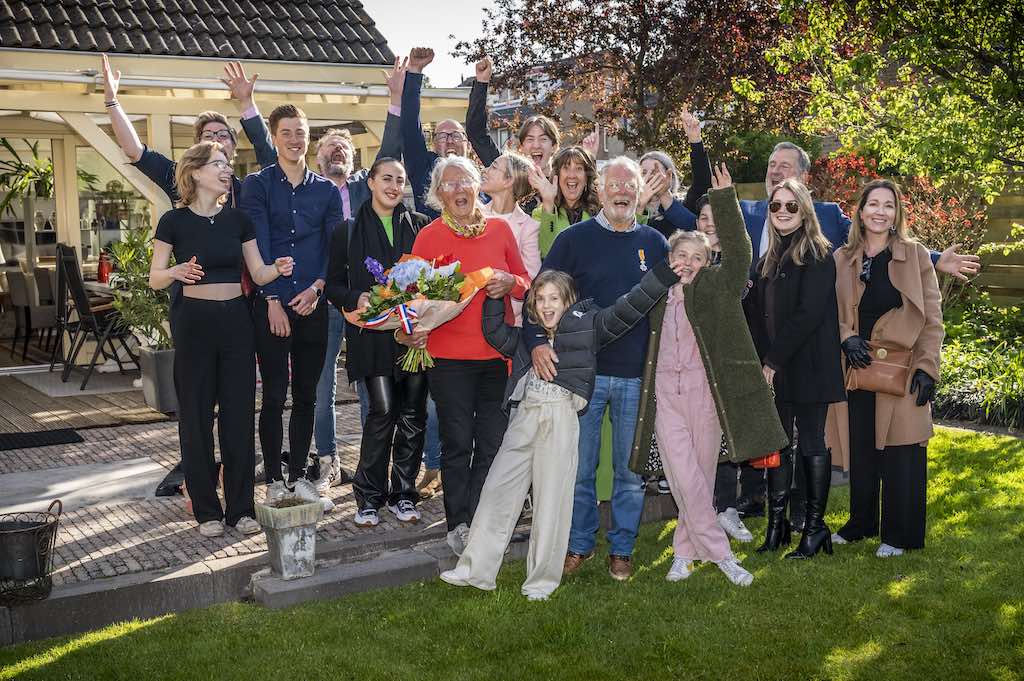 Ronald Bouber checks the footpaths and cattle care networks in the Noordhollands Duin reserve as a volunteer with PWN. Previously, he was vice chairman of the ZVH member council, active in the parent council of the Pope Joannes school and councilor of the VVD for four years.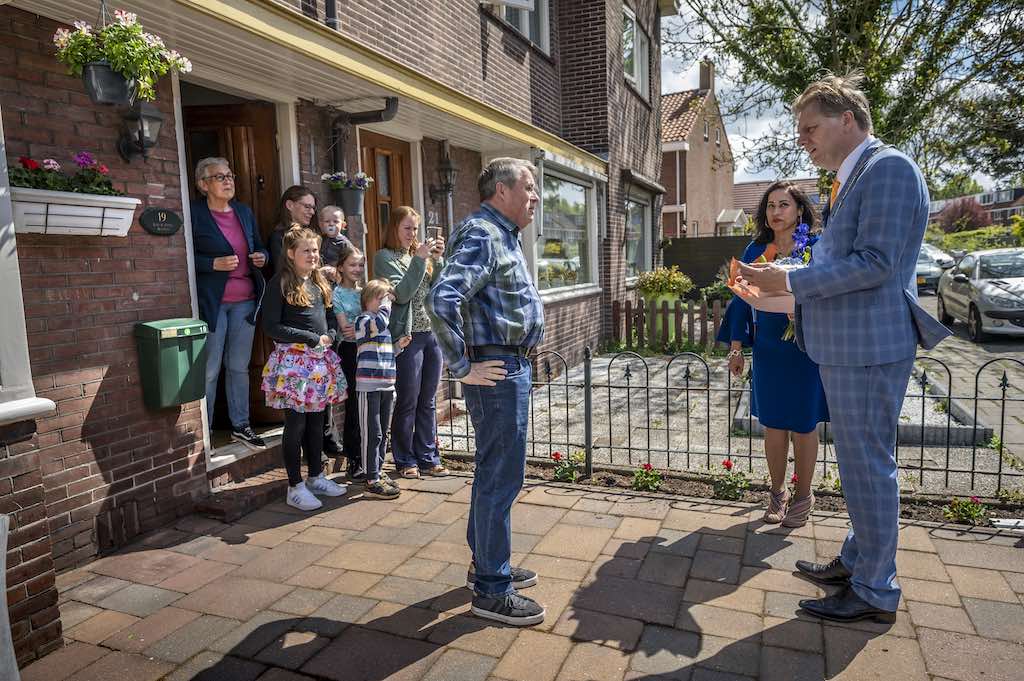 Ella Brandenburg has been a volunteer for PKN municipality in Krommenie for 35 years. For the past 10 years she has been a board member of the A cappella choir Cantabilé, and she still loves to sing. In addition, volunteer in Wereldwinkel.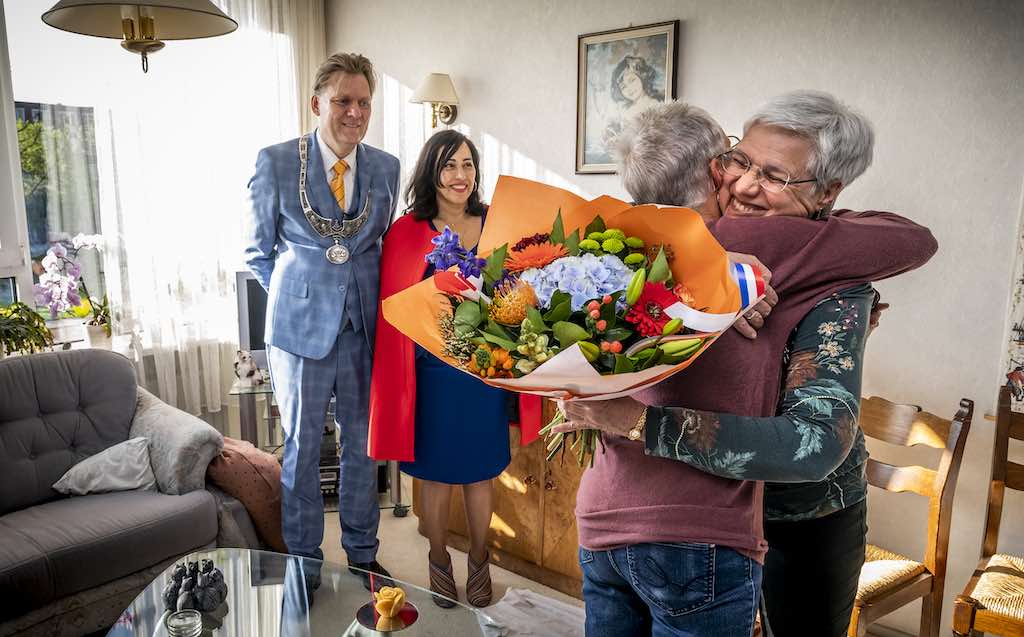 Rob Greidanus has been a volunteer in Rosmolenwijk for many years; for many years he was chairman of the ZVH member council, vice chairman of the Rosmolenwijk Neighborhood Consultation, co-founder and vice chairman of the Rosmolenwijk Residents Initiative Foundation. And has also made an effort to preserve Buurthuis De Kolk.
Jetse Holtrop (born hairdresser) and natural talent in terms of taking care of his fellow human beings. Is a relative of his wife but is also always ready to help neighbors, the elderly, family and acquaintances. Was also active for the voluntary fire brigade in Krommenie and for PKN municipality.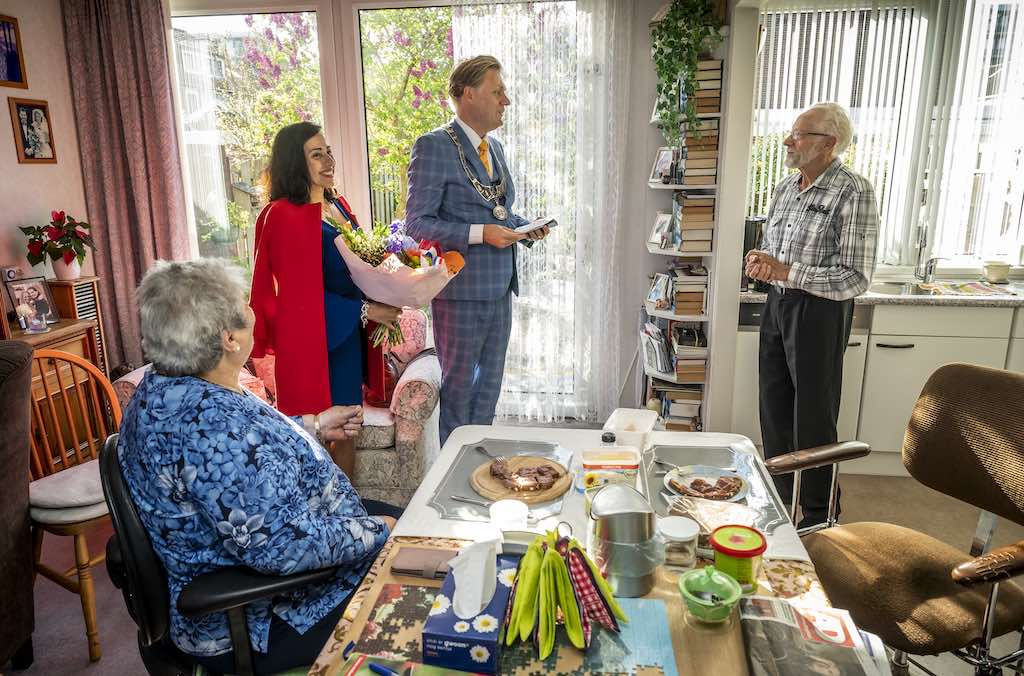 Wim IJsseldijk was a board member of various sports associations, such as the football association KFC, ZVV Zaandijk and the Counters, the tennis association KZTV and was also chairman of the School Football Zaanstreek Midden for ten years. Currently still active as a volunteer patient transport and member of the Patient Council of ZMC.
Frans Jonker was for many years a volunteer in the allotment garden association Nut en Groeten in Zaandam. He performed various activities such as inspection of gardens and ditches. In 2009, he joined the board and was in charge of the general maintenance of the park. Could be found daily in the allotment garden complex until 2021.
The couple Yvonne Klomp and Cor Klomp Both have been active for many decades for the music association Apollo in Zaandijk. The lady was, among other things, secretary and now hostess and member of the cleaning team. Sir. Klomp is the treasurer, chairman and member of the maintenance team at Apollo. In addition, he volunteers at the Zaanse Pier Foundation and the Foundation for the Preservation of the Dampship.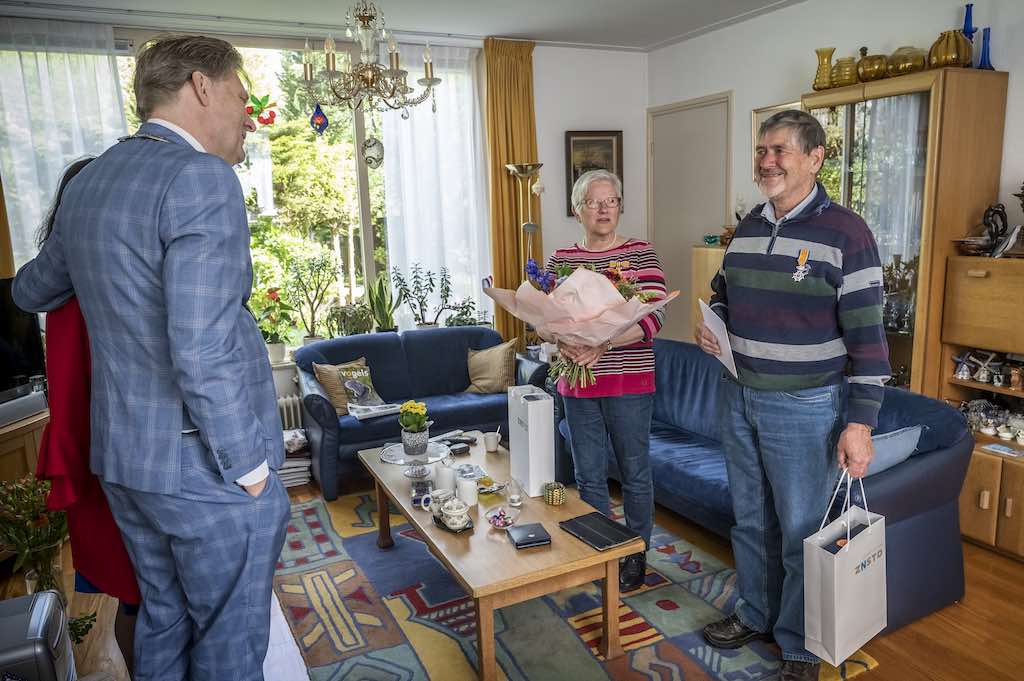 Adrian Nagel is an educator at heart. He was active in education for over 40 years. From 2008 he was director of De Fontein Mavo in Bussum. Recently retired. In addition to working for his own school, he was involved in education quality and development at the national level. In addition, also voluntarily active for two car clubs and since 2018 for the athletics club Lycurgus in Assendelft.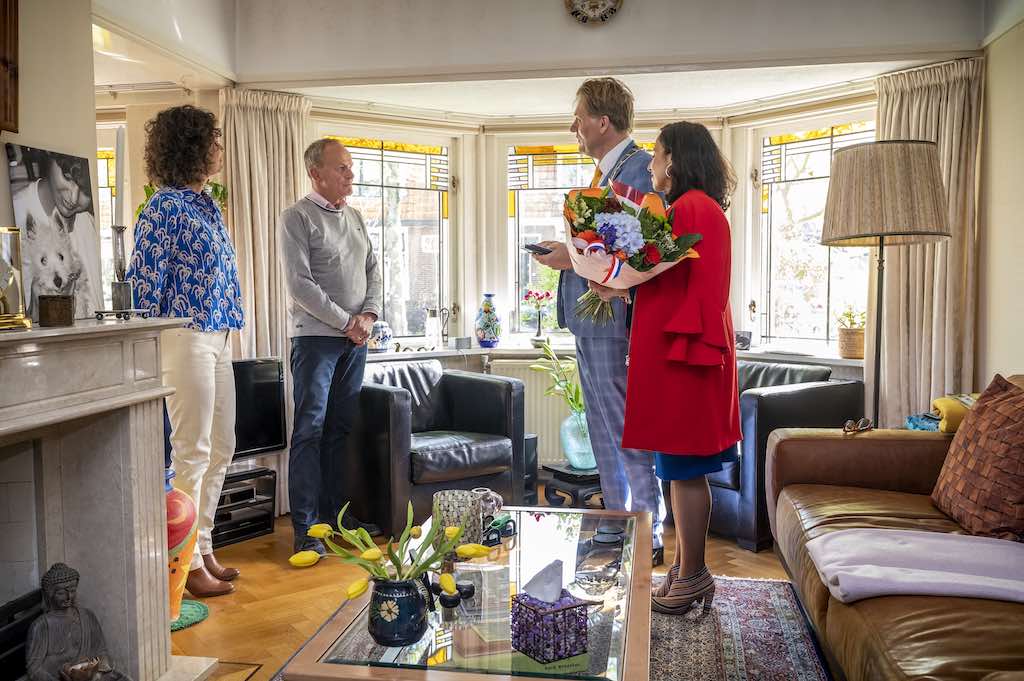 Ruud Peters has been associated with the tennis club LTVZ for forty years. Despite his advanced age (86!), He still plays tennis a few times a week. He was a member of the bar committee and various tournament committees and has maintained the park for at least 20 years; the lanes and all the greenery around it. As a member of the 'green team', he also keeps nice in the green around the apartment where he lives.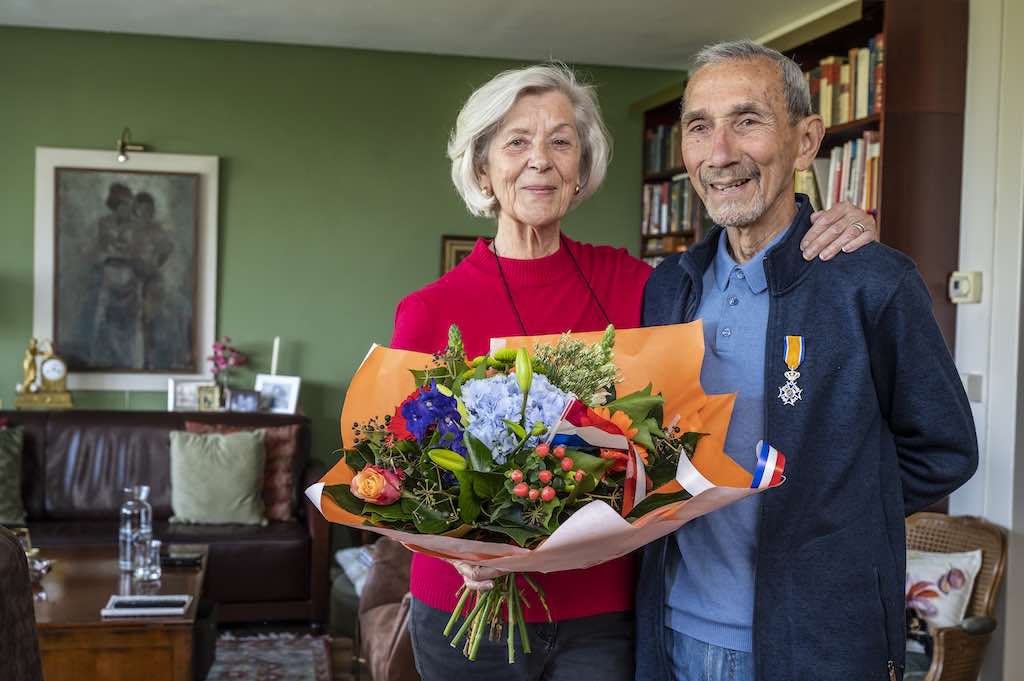 Peter Schoen has been active for the camping association Vondeloord in Wijk aan Zee since 1991. He arranges activities for the camping season to which charities are affiliated. Since 2017, he has been chairman of the anniversary committee in connection with the celebration of the association's 100th anniversary in 2021 and was with his wife in the process of making an anniversary book. He was also a volunteer in the volleyball club The Setfighters and a board member of Odd Fellows.
John Sintiago was treasurer of the Stichting Surinamese Interesser Zaanstad (Surbeza). Treasurer of the Meeting Education Fund since 2001. He has therefore been a volunteer for 45 (!) Years for organizations that aim to integrate and understand different groups in society. As treasurer, he is the focal point of good politics.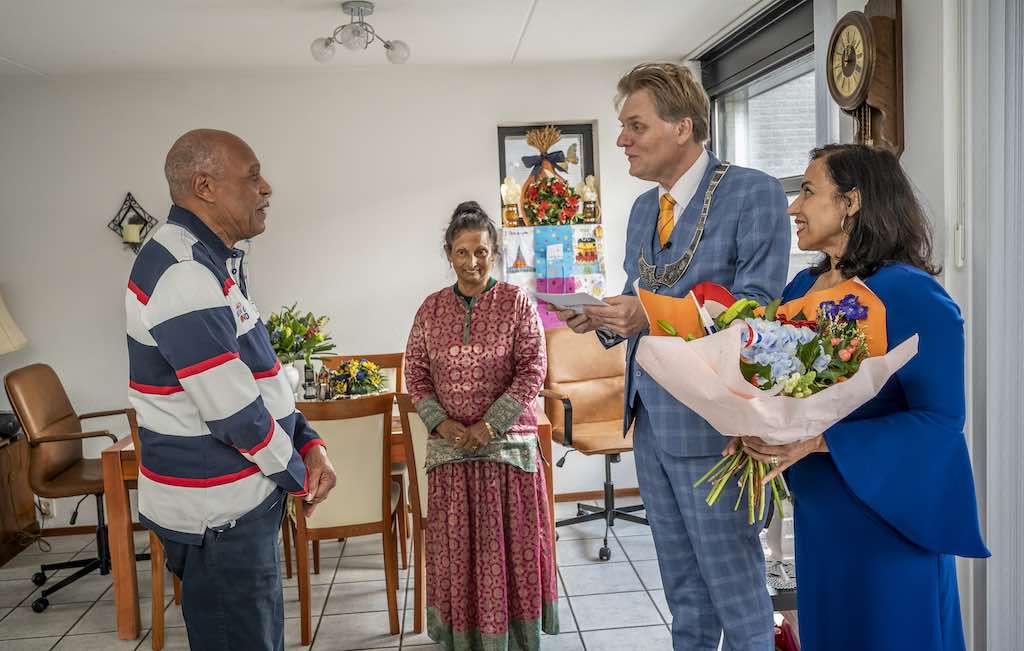 Cobie Tjeerds was a volunteer at Zaanstreek Food Bank for more than 15 years. She was team leader and distributor at the De Groote Weiver distribution site. She also took care of the administration. For her loved ones and friends, she is also a support and rock when it comes to guidance and support.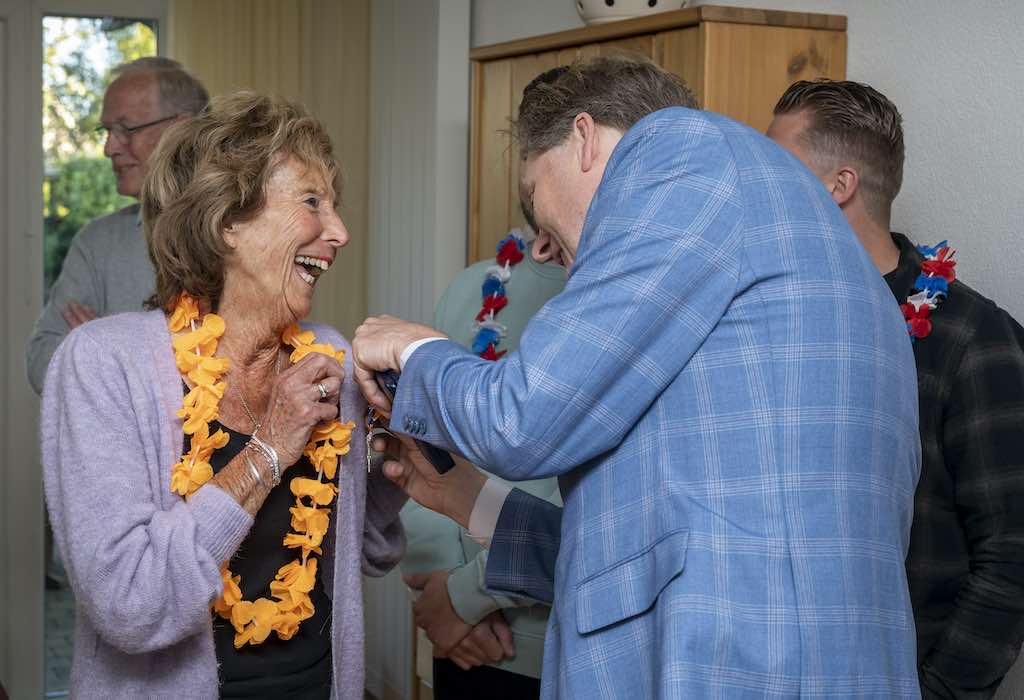 Henny Waardenburg is a volunteer at Evean Oostergouw nursing home. There she follows the "old people", as she herself says, to and from the services. She also provides support to the residents in other activities. She is also a volunteer in the hiking association De Laatste Loodjes. She volunteered at ZMC Patient Transport until her 75th birthday.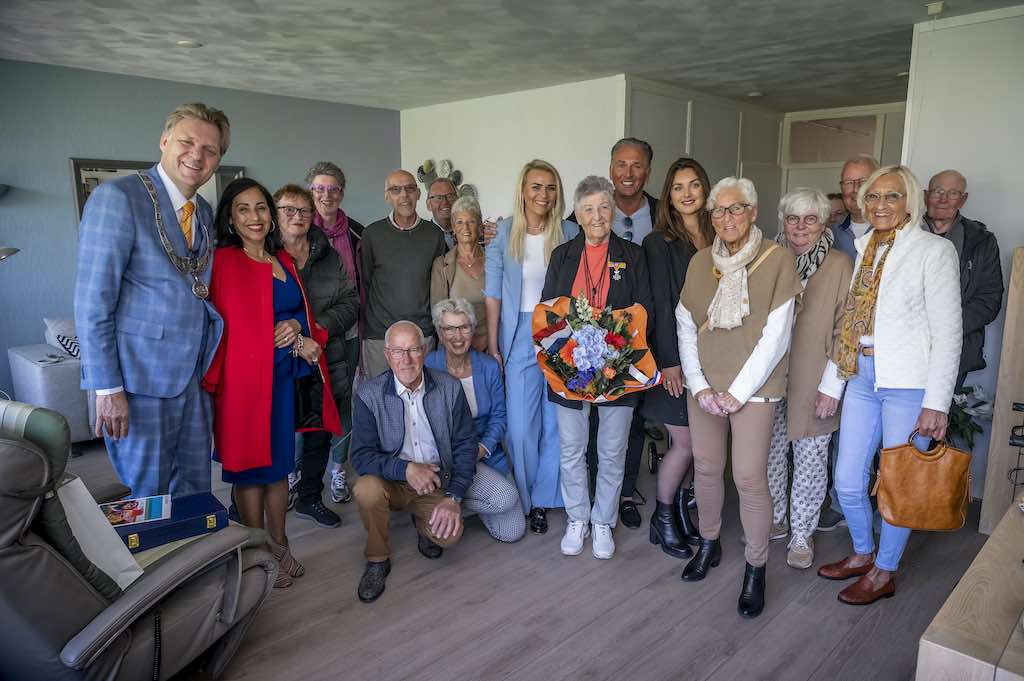 Marcel de Weerd thus became 'Knight of the Order of Orange-Nassau'. He is a police officer in Amsterdam-Buitenveldert. In addition, initiator, founder and chairman of the Amsterdam Jewish Police Network and subsequently of the National Jewish Police Network. Makes an energetic contribution to the security problems in the city, especially in the fight against anti-Semitic violence, and knows how to create solidarity and responsibility. He has spent a lot of time and energy on his 'mission' for the past 13 years. But he also saw an opportunity to make a valuable contribution to a school and his children's hockey club.