It's a strong year. That feeling prevails in the open studies at the Rijksakademie. These artists come from all over the world. Here at the Amsterdam Institute, which has been in existence for more than 150 years, they can use a studio and various 'technical workshops' for two years. It allows them to further specialize in, for example, working with paint, metal or ceramics. After their stay, many create furore at international exhibitions. For example, no fewer than thirteen (former) Rijksakademie artists can be experienced at the Venice Biennale this year.
The open studios are therefore inevitably crowded: curators, art collectors, museum directors and art lovers know they can see promising young art here. Fortunately, the opening this time is spread over two weekends. Trends can also be seen every year. About eight years ago, the electronics workshop in particular seemed to be in vogue, and there were many artists making robots or other technological feats. This was followed by a boom in silicone water cans in tasty candy colors. These trends seem to be over. Among the 46 artists who set up their studios, the many good (VR) films stood out and we spotted a striking number of plants. V chose four favorites.
flower association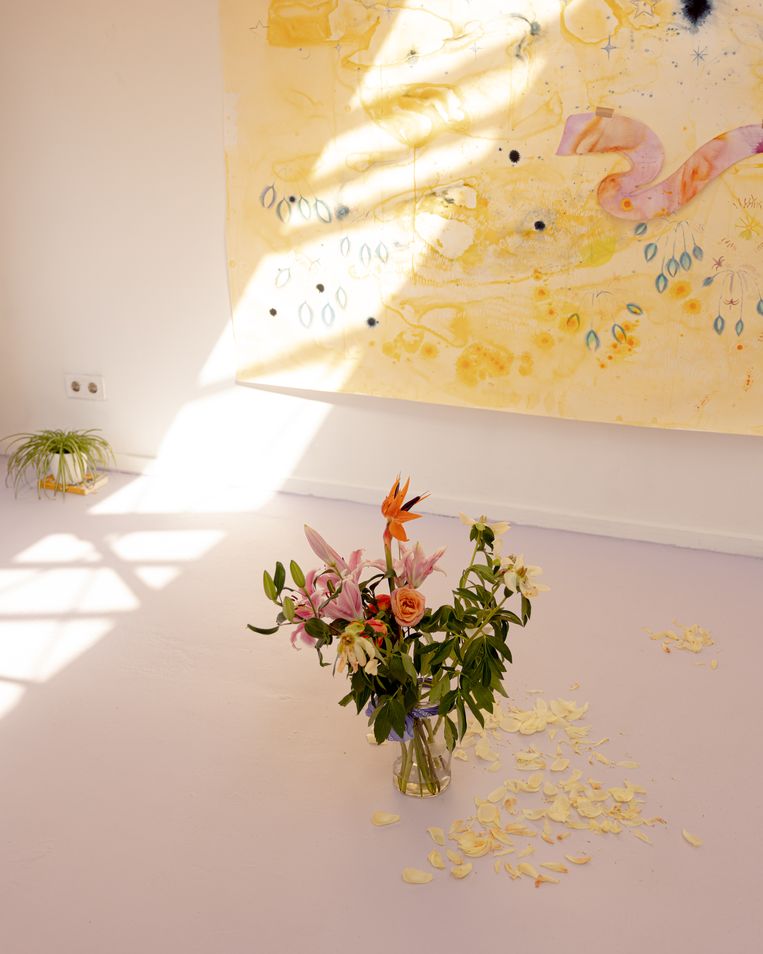 The floral scent hovers towards you at Agnes Waruguru (27) and brings you in the right mood to her softly colored paintings on textile and paper. Waruguru's abstract canvases, which are now also on display at Het Hem in Zaandam, have something dreamy about them. They are created in a process that is both fast and slow: First, the artist applies aqueous paint on fabric and lets it run through on paper. Later, she adds details by drawing, dabbing and stamping with, for example, petals and turmeric. The associations that the materials evoke are important. In this way, culinary herbs refer to the homely atmosphere. The flowers connect her native Kenya with the Netherlands. The roses you find in Dutch supermarkets and at gas stations often come from Kenyan nurseries.
Violent cell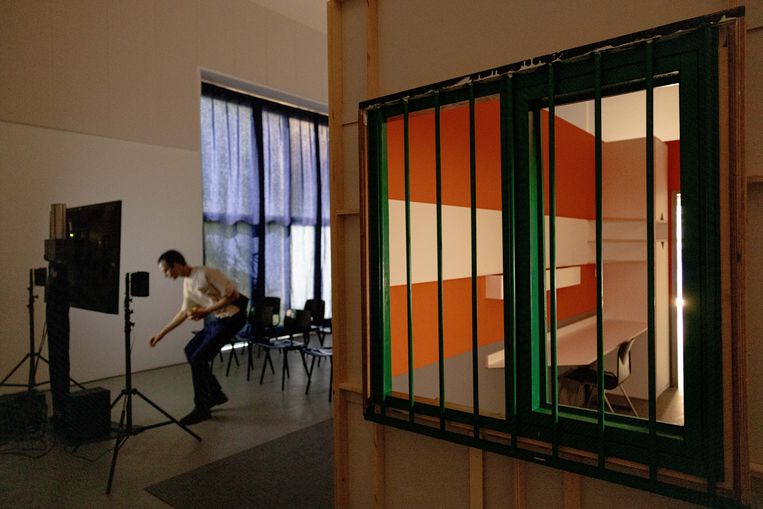 No, he has never been imprisoned himself, and he is not a lost law student, explains artist Robert Glas (36). His fascination with criminal law stems from indignation. "It's obviously violent to lock someone up for years, but still we think prison is normal." A cell from the De Schie prison in Rotterdam has now been reconstructed in his studio. Glass regularly cycles past the striking orange-blue building. He discovered that the architect, Carel Weeber (84), had had a test cell built in advance to test 'whether prisoners would not hit their heads'. Glass reconstructed this fact, an architect in prison, in a striking and unpleasant film. Together with an ex-prisoner and an actor, the older architect explores 'his' cell of 10 square meters.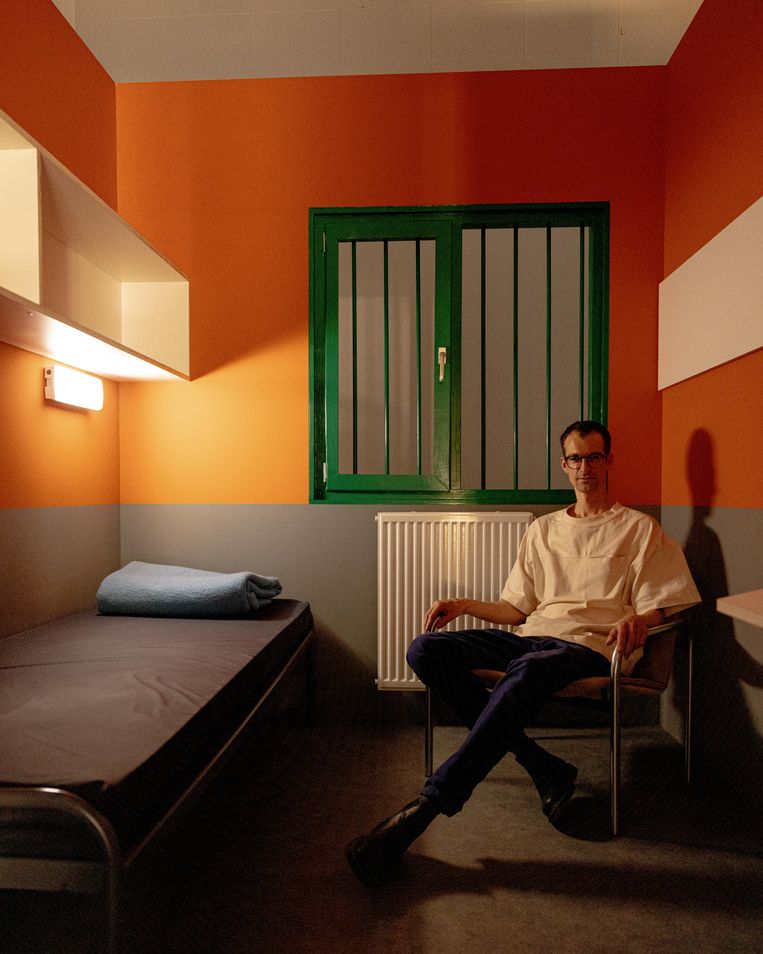 Technical skill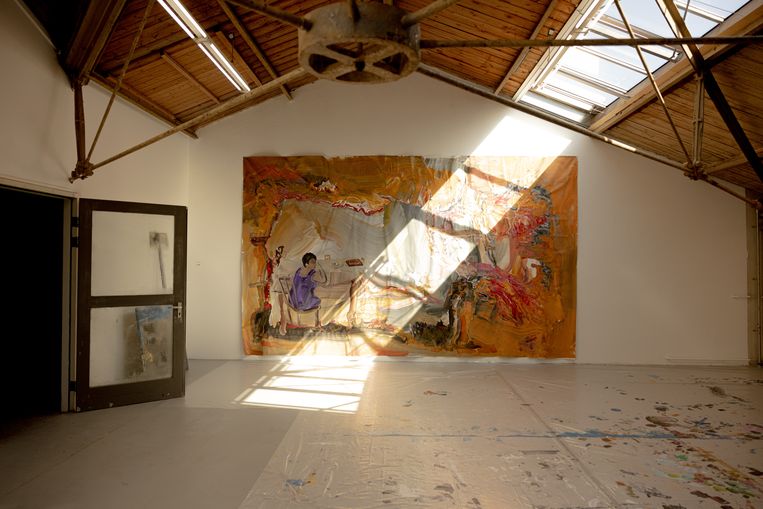 Hend Samir (35) has already attracted attention with his large, technically impressive paintings. Last year she won the Royal Prize for Free Painting. In her new studio, her canvases have become even bigger. Samir lets large amounts of paint swirl and collide on the canvas. Representations and figures emerge from the layers of color. Often there are several scenes hidden in a painting that together suggest a story. For example, on one of the canvases you can recognize cozy family scenes as well as someone who seems to be throwing himself into a ravine. In one corner of her studio stand large buckets of acrylic paint, mixing trays and large brushes. Paints on the floor reveal that she sometimes uses the tarpaulin as a palette.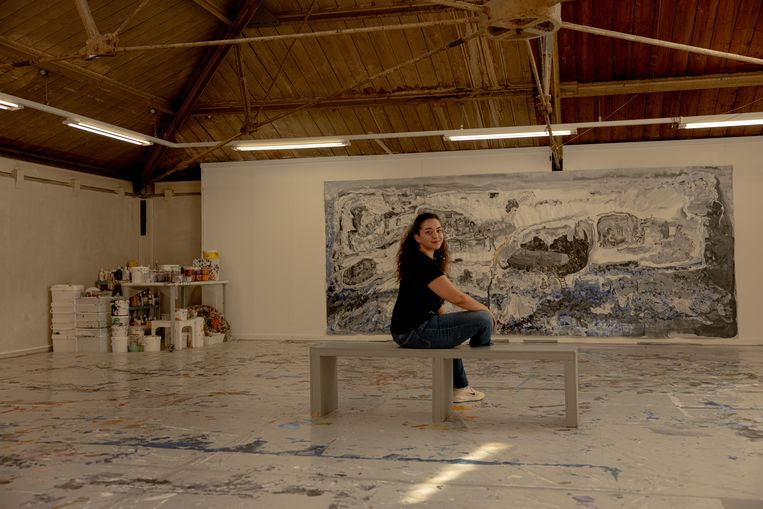 VR tour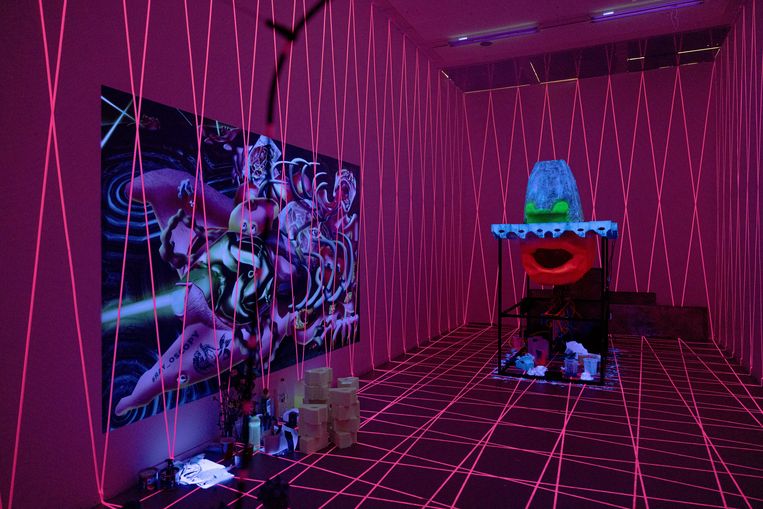 In the studio that Ali Eslami (31) and Mamali Shafahi (40) share, there is a bizarre sculpture: a meter-sized mouth blowing smoke out. The surrounding decor is just as spectacular: a network of bright pink lines lit by black light. For those who want it even more crazy, here is their award-winning virtual reality movie Nørd_funk from 2019. In other words, an eight-minute crazy trip through films that the artists found on Instagram, where you can, for example, see an eye prosthesis up close, or where someone triggers bizarre photo effects on his face. Eslami, who has worked with VR for eight years: 'We liked the strange aesthetics of these images. It's a kind of video art. ' Shafahi made the installation so that their work complements each other.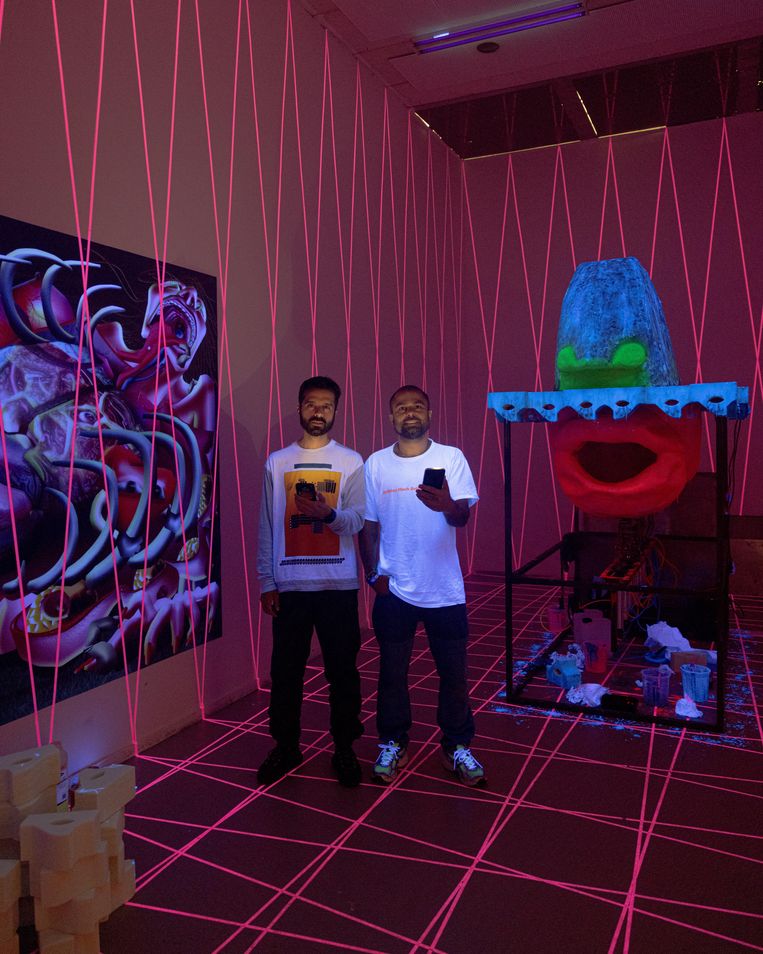 Rijksakademie Open Studios, Rijksakademie, Amsterdam 14/5, 15/5 and 19 to 22/5.
Amsterdam Art Week

For the tenth time, at the same time as the Rijksakademie's open studios, 'Amsterdam Art Week' takes place with guided tours, lectures, film screenings and performances throughout the city. For example, a festive anniversary exhibition has been set up in the Amsterdam Art Gallery in Capital C, and there are artistic parties in Het Hem (Zaandam, Friday) and the Eye Film Museum (Saturday).