Louis Theroux: Dark States

NPO 3, 20.25
In the Dark States triptych, British-American documentary filmmaker Louis Theroux visits cities struggling with a humanitarian crisis: heroin abuse, trafficking or murder. In 'Heroin Town', the first episode, he visits the city of Huntington in West Virginia. There, the Appalachian community is experiencing a heroin epidemic, driven by a lack of painkillers. Theroux follows emergency services and talks to users trying to keep their lives on track.
The Little Hours

SBS 9, 20.30
(Comedy, Jeff Baena, 2017) Cheerful black comedy from an independent American cinema, based on some stories from Boccaccio's classic short story collection The decamerone† The Little Hours takes place in 14th-century Italy, but the actors (including John C. Reilly, Alison Brie, and Aubrey Plaza) behave and speak like the people of today. Courtboy Massetto (Dave Franco) has done it with his master's wife, and thinks it's a good plan to seek refuge as a deaf-mute gardener in a convent filled with horny nuns. Witchcraft and kidnapping also star in this well-received comedy, which was filmed in Tuscany.
Murder on social media

NPO 3, 21.32
In the coming weeks, the documentary series Social Media Murders will investigate three murders in which the perpetrator and the victim came into contact on social media. In the case of twenty-one Molly McLaren, it was the popular Tinder. McLaren got to know Joshua Simpson through this dating platform, with which she started a relationship. After she ended the relationship, Simpson continued to pursue her, which quickly went completely off track. In the series, friends and family tell about the case, and the victim gets a voice through his statements on social media.
Including Rutger

NPO 2, 22.18 hours
Is there still room in a spacious society for a white man dripping with privileges like Rutger Castricum? In his new four-part report program, including Rutger, Castricum speaks with awakened Netherlands and opponents who oppose any change in the status quo. The presenter raises his light in the world of politics, sports, culture and the media and talks to well-known insiders such as politician Tunahan Kuzu, football coach Henk ten Cate, comedian Freek de Jonge and NOS editor-in-chief. Marcel Gerlauff.
caught

Canvas, 11:05 p.m.
After the Icelandic crime series Trapped (Ófaerd) became an international success, the cast returned for another season, starting on Canvas. Andri lafsson has gone on to detectives in Reykjavik, where he will be put in charge of a high-profile case. On the steps of the parliament building, a man set fire to himself and the Minister of Industry. Ólafsson suspects a connection with right-wing extremists. The investigation takes him to the countryside, where farmers and environmentalists clash with foreign companies.
King Arthur

Kun 5, 23:35
(Adventure film, Antoine Fuqua, 2004) The opening titles on King Arthur mention that now finally the true story will be told about the legendary leader who united the British. An assertion that is hard to live up to: Few facts are known about King Arthur. The film essentially makes an attempt to transform the Dark Ages into a battleground for battles between brave men who value very modern freedom and equality. It's not the definitive Arthur movie, but the action scenes are beautiful and the star cast is impressive.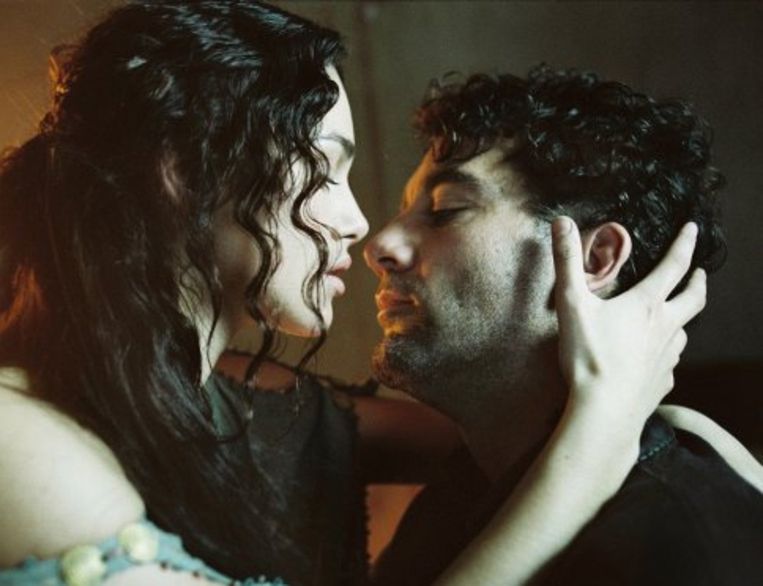 colette

NPO 2, 00.03 kl
(Drama, Wash Westmoreland, 2018) They were both ahead of their time, the French writers Sidonie-Gabrielle Colette and Henry 'Willy' Gauthier-Villars. She broke taboos with his preference for menswear and his bisexual affairs, he had a nose for modern marketing techniques. They married in 1893 and Colette, as she would become known, was inspired to write by Willy. colette is more than a biopic, a portrait of a marriage. Between Willy (Dominic West) and Colette (Keira Knightley) is the fireworks. West and Knightley smartly portray two multicolored characters.