WASPIK / WAALWIJK – It could just have been one of those dark days before Christmas. Large crowds in the center of Waalwijk on Saturday afternoon following the government's decision to reopen the shops. For the traders themselves, it was all hands on deck.
"We would still have opened today," says Rinette Kamp (47) from the furniture store Kavel84. With the planned National Protest Day today, we wanted to make it clear that shopping is safely possible at this time; infections do not take place en masse in the store. "
That the government on Friday night decided to open the stores without many restrictions also came as a surprise to Kamp. "For us, the challenge is to have enough helping hands in the store today, because it's busy!"
Busy in the shopping street
This bustle can also be seen in the shopping street. Everything is reminiscent of the crowds in December, even the queue outside at Rituals. Mrs De Jong (62) was just standing in that row. "Yeah, I'm glad we can go again," she laughs. "Looking up for the fun in the city again. In addition, I want to put a heart to the entrepreneurs, because they have had a really hard time. Then I like to stand in line for a while. "
Read more below the picture.
A little further down Stationsstraat, music is played and groups of people stand together. Coffee is drunk and sausage bread is eaten. It turns out to be an action of the catering entrepreneurs from the center. "We want to make ourselves heard in a positive way right now," says Michel de Bruijn from the Kandinsky restaurant.
That the coziness is over after Saturday does not change De Bruijn's positive attitude: ,, Of course we also want to open, especially because it is also safe. But we are still positive and hope to be able to open in a few weeks. For now, it's nice to experience the togetherness: it's really nice in the city. Hopefully this whole corona event will give a new impetus. "
Stores in other countries
Ten kilometers away in Waspik, the fashion store Mode bij Anneloes is also busy in the store. Owner Anneloes van de Mosselaar (56) is said to have participated in the protest day. "We were able to get through the first lockdown with creativity and hard work. But when the government quickly lifted all restrictions, I already suspected that it could have major consequences," Van de Mosselaar recalls.
Van de Mosselaar had a hard time closing his business for almost four weeks: "The lockdown last month has hit entrepreneurs hard. It's even more frustrating when you see that stores in other countries can open as usual. Fortunately, the government now realizes, "We can also open as usual and the protest day is not necessary. There is a real cheer in our shop."
Read more below the picture.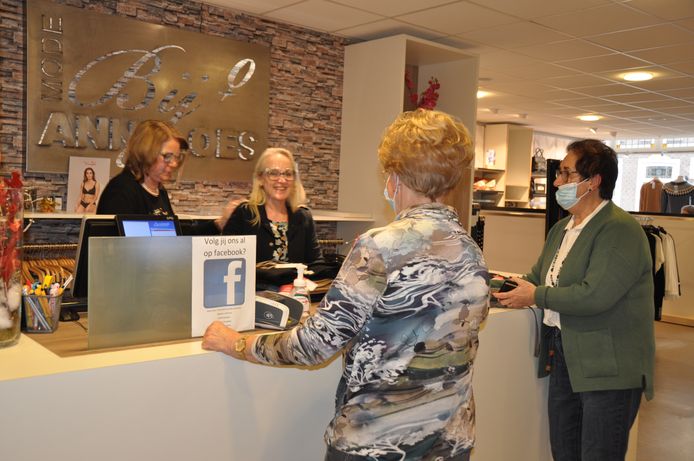 Online is difficult
Mrs Barendse (70) from Dongen agrees. She has been a regular customer of Anneloes for many years. "Luckily I was able to go here online recently, but I think it's hard for clothes. I always get good help and good advice here. Besides, it's always nice here in the store. I sincerely wish shoppers like Anneloes, "that they have started up again and can just do business. Who would have ever thought that we would be really happy to be able to go to the store!"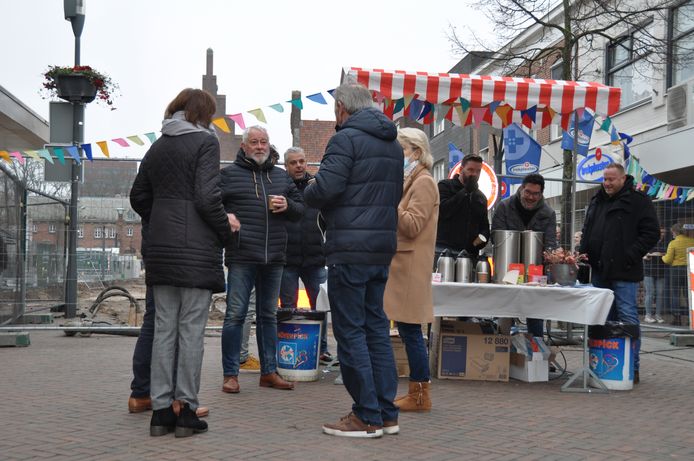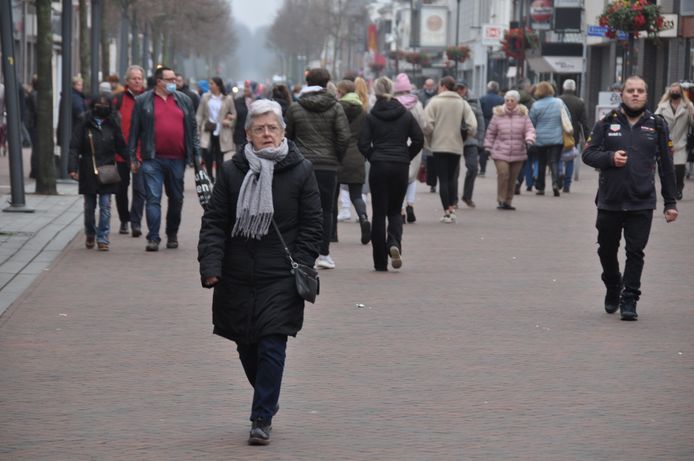 Free unlimited access to Showbytes? There can!
Log in or create an account and never miss anything from the stars.

Yes, I want free unlimited access