What are migratory birds?
In our country there are many birds that roam, more than one would immediately think. Permanent birds (the opposite of migratory birds) are even less common than migratory birds. The resident birds include e.g. sparrows. Species that you regularly encounter here, such as geese, cuckoos and chiffchaff, migrate to areas far beyond our national borders. They do this especially when it becomes too difficult in the cold Holland to find enough food during the winter months. For example, the cuckoo has much more trouble finding its beloved larvae in the winter. This species therefore flies thousands of kilometers south, towards tropical Africa. So much flight.
What are the differences between them?
There are also migratory birds that move on a smaller scale, the so-called local movements. The main reason for this is that these birds are looking for food elsewhere. Viben is an example of this. This only moves along the frost line and therefore stays reasonably close. So roaming has to do not only with the weather or the season, but also whether birds at all manage to fly such distances. Some species have a different lifestyle in winter, the long-tailed tit is one of them. You are currently encountering this social species in pairs, but when the temperature drops again, they will seek out their congeners. It may just be that through your binoculars you do not just see long-tailed tit whizzing through the bare treetops. Other species such as chiffchaff also regularly join such a group. This provides a number of benefits for both species, first of all, a migratory group sees more food on the ground. But the group also has an important advantage in the area of ​​security. Think of it this way: more eyes see much more, even when a threat is lurking.
When do you see migratory birds?
You can admire migratory birds all year round because they also migrate within national borders. But if you want to see the migratory birds that travel longer distances, then spring and autumn are definitely the best times to go out into nature with your binoculars. During those periods, birds migrate to warmer, southern areas, and you will find the birds migrating from the cold north (including the tundra in Siberia) to the mild climate of the Netherlands. So it may well be that the robin you saw earlier in your garden is now fluttering around somewhere in Sweden. Birds from both areas migrate to areas further south to breed. The special thing is that the hike in the spring is a lot faster than in the fall. This has to do with the hormonal urge to breed. There is therefore some time on the way there in the autumn to a stopover on Texel, for example, to take advantage of the beautiful and nutrient-rich Wadden Sea. In October – when the autumn migration reaches its peak – the pace is significantly lower. However, there are some exceptions, some birds are early with the autumn migration. For example, the knot and the sooty sand runner head to the Wadden Sea in mid-July to have a nice meal there before moving further south. A flight of many thousands of kilometers that requires a lot of energy and fat. It is therefore very important to eat from the Wadden Sea.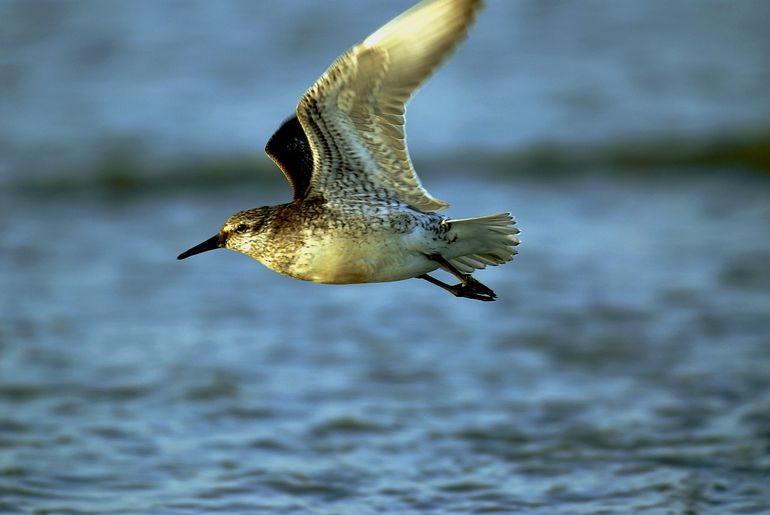 In which areas do you find migratory birds?
In the Netherlands you can encounter migratory birds in many nature reserves, but in general they love it wetlands† These are even more important than forest areas like Veluwe. You therefore have the greatest chance of seeing larger groups of migratory birds near the water. The Wadden Islands, the southwestern delta, Biesbosch and Oostvaardersplassen are, among other things, a mecca for migratory birds that need to breathe after a long flight. For birds migrating here from the tundra in Siberia, the wetlands are ideal areas for finding food. When birds migrate from Africa to Holland in the spring, there is again enough food for them, such as the mosquito larvae that can be found near the water. These nutrient-rich areas are therefore very important internationally for migratory birds and their survival.
What about migratory birds?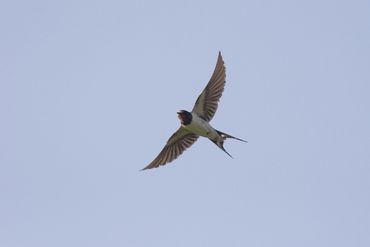 Unfortunately, we can not ignore it, the populations of many birds are declining. It therefore takes a lot of research to find out what the migrations look like and what the trends are in the longer term. Are migratory birds staying longer in the Netherlands? Or do they prefer the heat of Africa? Climate change also plays an important role in declining populations. For example, the swallow can find fewer puddles where insects can be found. On the other hand, it is not always necessary to hike deep into Africa because the temperature here sometimes becomes more favorable for finding food in the winter. Chiffchaffs therefore regularly chooses to continue flying over Dutch soil.
Due to these changes in the behavior of migratory birds, it is important that we also work internationally together to protect birds in order to meet the needs of migratory birds. Here at Texel, we are already trying to respond to this by collaborating with foreign organizations and sharing information. Fortunately, technology has been developed that makes research possible. By placing tiny backpacks on, for example, the cuckoo's bodies, we already know how far they travel in Africa. Future studies will show the extent to which behavior changes. But awareness of the existence of these birds is also important.
World Migratory Bird Day
Therefore, May 14 is World Migratory Bird Day. An important day to put these itinerant birds in the spotlight. During the public day you can go on various excursions on Oostvaardersplassen: eco-carriage excursions, photo safari in the golden hour, (prey) bird walks, lectures by Ruben Smit, Arjan Dwarshuis and Mennobart van Eerden, bird photography workshop for beginners and a children's place full of bird activities. For beginners or seasoned bird watchers, young and old!
Text: Thomas van der Es, State Forest Management
Photos: Aleph, Wikimedia Commons CC-BY-SA 2.5 (main photo: chiffchaff); Luuk Vermeer, Saxifraga; Piet Munsterman, Saxifraga; Luc Hoogenstein, Saxifraga