Why choose Special Arts art?
Veldhuizen: 'We are talking about special art by extraordinary artists. Art is a very fine method of bringing people closer together. We focus on people who can not get out easily. It is mostly people with developmental disabilities, but also people with a mental disability. There is also a group that I often say 'The world is too big for', they can come to us too. '
He calls Sterkenburg's dolls Kolozaïek. Are you multi-talented and self-taught?
Sterkenburg: 'It's in my blood. When I was about six years old, I made knots in a rope until I suddenly saw a creature in it. It was very relaxed and that was the beginning. In my youth, I watched a lot of cartoons like Transformers, GI Joe, X-Men and Spiderman. The mutants in it are out of this world. I combined that with the material I had ».
What is your method?
Veldhuizen: 'We have a network of more than 300 day care workshops that we work with. We involve professionals to provide workshops for artists to further develop themselves. Our income consists of two pillars. We have the art library, sell art and give presentations and guest lectures. We also initiate projects for which we raise money. '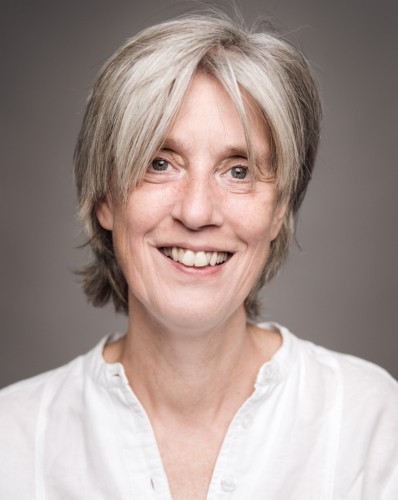 What is outsider art?
Veldhuizen: 'It is a difficult question to ask what makes these works of art different. Kasper Peters, a former city poet in Groningen, spent an afternoon with Michael, a poet with a disability. He said, "Joy for our poem, which we could only have written together." Part of our collection, Outsider Art, is seen as an art movement collected by art lovers. '
Sterkenburg: 'I have PDD-NOS, in other words you have a bit of everything and they place you in a residual category. But I do not see it as a limitation, disability is such a crazy word. It's a part of me, and I've learned to see that it's not a negative thing: I've accepted it. ' Veldhuizen: 'I personally hope that the word inclusion disappears. That one can be there side by side. Is curious about the other. '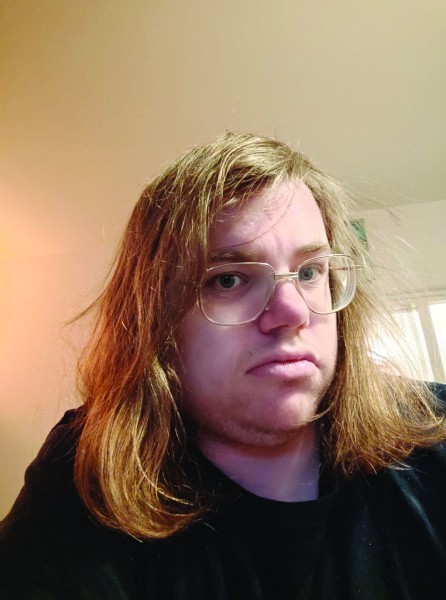 How do you choose art?
Veldhuizen: 'We work with a selection committee. If works are art-worthy, we will include them in the art lending collection. ' Sterkenburg: 'I was told through someone that there were recording days for new artists. I wanted to know if those dolls can be seen as art or not. With six dolls, a collection of poems with pictures of the dolls and my phone with videos where I recited poems, I went to the entrance. They were blown over by the dolls: I did not know how to react. It took at least a month for me to land again. My mother was there and she almost cried. Finally, someone recognized that her son is making art. '
Tine Veldhuizen (Special Arts): 'I hope the word inclusion one day disappears'
What are you inspired by?
Sterkenburg: 'My inspiration is everything I see around me. I'm kind of a walking recorder, everywhere you go, you hear someone say something, and you see situations that are ugly or very funny. At some point, I get thoughts that are very stimulating and stay in my head until I write them down. Then I write a sentence, and then a poem rolls out. '
'Special Arts helps you in your development as an artist. They help present and sell your works. They also put you in touch with other galleries. '

Does fundraising work for your plans?
Veldhuizen: 'In my work, I combine entrepreneurship with creativity. I look at what is happening in society and what is needed. Then we launch projects that will make a difference. Sometimes the timing of funding does not go hand in hand with the planning of our projects. Then an event will be opened while we are not that far yet. Or conversely, you want to start a project while the scheme is not yet open. I can see that funds are more proactively inviting organizations to submit an application. Of course we would like to be a part of that! '
'Sometimes I sigh over the hard work of writing fund applications. It's quite an investment of time. At the same time, you see how a plan grows through the questions that the foundations ask and by talking to a lot of people. In addition to visual art, we also encourage poetry and drama. For example, we have done research for a major theater project. We then check with foundations whether they will ask questions to gain insight into the problems that our target group encounters. We share the results in articles. '
Do the artists work together?
Sterkenburg: 'As Special Arts artists, we also get along well with each other. It's starting to get a little bit. For example, we discuss how to handle interviews. You really get something out of it. I have given presentations to donors and partners through Special Arts. This led to people from Venice wanting an exhibition. Unfortunately, we did not get that done at the time. The work has gone to France and Germany from the Hengelo Biennale in 2018. '
'What do I want to achieve? Maybe more fame for my paintings? That would be really cool. I want to keep developing myself, so it's not like I paint something and expect people to pay big bucks for it. But in ten years 'time I would like to be known nationally: I hope that good matches will follow.'
Maurits Sterkenburg: 'Special Arts was the first to recognize me as an artist'
WeTransfer: Creativity as power for good
WeTransfer is known for sending large files. More than 1 billion files are shared monthly through WeTransfer by approximately 87 million users in 190 countries. The company has subscribers and also makes money on advertising. The company became a B-Corporation two years ago.

B Corporation
Tessa Pauw (temporarily employed in Los Angeles): 'WeTransfer was founded by creative, for creative:'for creators of creators† Shows creativity as a force for good† If you put activist sounds in a nice creative jacket, you can reach many more people. '
Moniek Suren: 'From the beginning (twelve years ago) the idea of ​​our founders was:' What if we make a tool to send large files so simple that even your mother can use it. And with backgrounds so beautiful, you want to hang on. Like a huge digital billboard, but different: not loud and in a nice jacket. And from there, we grew into what we are today: a range of tools to make the creative process easier. WePresent, our digital art platform, is like entering a museum: a museum full of surprises, stories, art, film, photography, literature, music, inspiration. With big names, unknown names, diverse talents from all over the world. Great to get lost in. '
The Foundation Support Act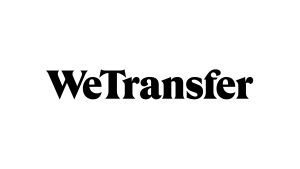 WeTransfer established The Supporting Act Foundation in 2021. The company donated an initial amount of one million euros to the fund and will donate one percent of the annual income in the future. The foundation will develop various foundations for new artists and organizations that are committed to diversity and inclusivity.
Pauw: 'We became a B-Corporation in 2020 – a logical step, as we have always donated thirty percent of our advertising space (background screen) to the creative industry. With the reach of WeTransfer, we can only have a greater influence in making the world a better place. Everyone in the company is very passionate and would like to contribute to it. The team is very close. We support creativity for twelve years.
Ambitions
Suren: 'We just won an Oscar with a film commissioned by us: The long goodbye by Aneil Karia and Riz Ahmed and distributed by WePresent, our digital art platform. It then buzzes through the company. Such a good atmosphere. ' Pauw: 'Many creative people work at WeTransfer, and our products are used by many people from the creative industry, such as designers, photographers or musicians. Our ambition is that we can be creators support throughout their creative process. An example is portals and reviews: there you can share all your work and give each other feedback. '
Collaboration with Special Arts
Suren: 'The fact that we like to give back to the world is also reflected in our HR policy. For example, everyone has 2.5 days charitable leave Per year. So you can volunteer in the boss's time. We often do this together. Recently we went with a group Climate March, we painted a town hall or hung art in the Humanity Museum. And now we are launching an action for Ukraine. And that's how Special Arts came into the picture a while back. Sponsorship, but in a different form: to help with our knowledge or our network. '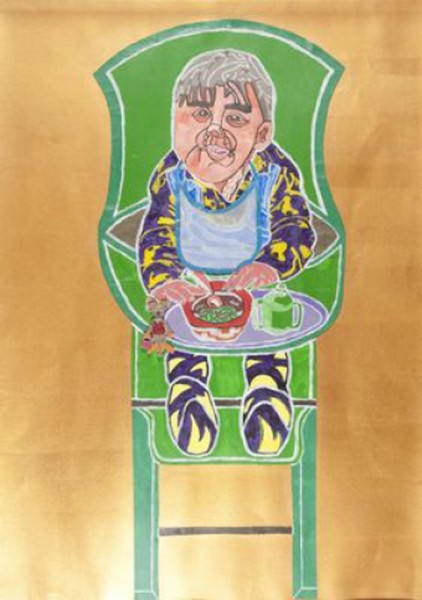 Pauw: 'We thought the work of Special Arts' was wonderful. They had difficulty with their art loans at the start of the corona pandemic. All offices closed and people cut their budgets, resulting in fewer works of art being lent and sold. When Special Arts came across us with a request from staff to start a volunteer project, we did not have to think twice. During a brainstorming session, we came up with many ideas such as making a gift package, opening a pop-up shop or doing volunteer work at the lending office. In the end, we decided on an online one gallery to create. We were the first curator to select fifteen works of art to exhibit online. Then other curators would follow. '
An alternative way of thinking
Suren: 'Special Arts' mission appealed to us. All their work is beautiful. As a thank you, the project participants were allowed to choose a lender. So I've had Bert Hageman's Freddy Mercury hanging in my living room for a while now. It is fantastic. The next one will still be Frans Bauer in a high chair. I have to laugh every time I see it. '
'We also strive for the same inclusiveness that Special Arts strives for. As an HR team, we conduct ongoing surveys among our employees. Also recently with an external diversity and inclusion partner. Twenty percent of respondents said they have alternative thought styles such as dyslexia, autism, ADD and ADHD. It is important not only to be diverse and representative, but also inclusive. That you can be who you are and bring who you are. What we do must breathe who we are. ' Pauw: 'And we want our products to be accessible to everyone, including the visually impaired.'
Suren: 'One of our founders recently said:' WeTransfer is the company that supports those who support the main act behind the scenes at a festival. So we can lift it to a higher level. We give away one percent of our revenue. How nice. '
†
This article has previously appeared in Fundraising Trade Magazine, Volume 24, Number 2, which was published in April 2022.