It was inevitable, after the success of Social Square in the previously reformed church on Tielse Schaepmansstraat, the realization of Social Square 2 is now in full swing.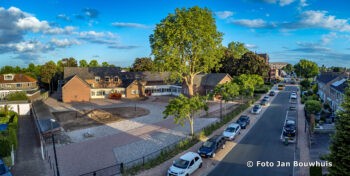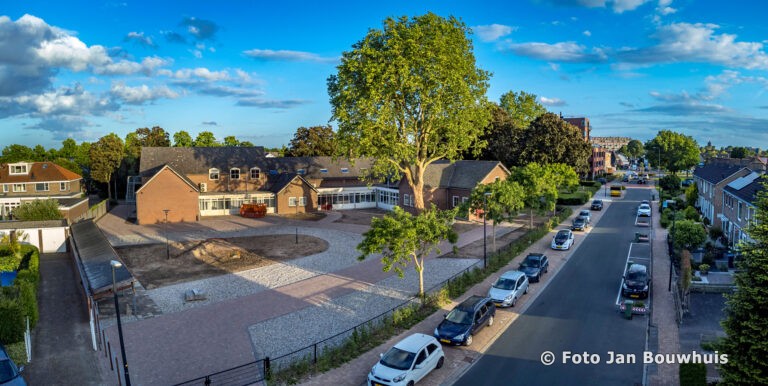 A Social Square is a multi-tenant building where multiple non-commercial organizations can find their home, reinforce each other at the same time, and share costs where possible. The same board as for Social Square 1 again managed to acquire an empty building with an original social function. They were again assisted by Van den Heer Hoogendijk of Domselaar Foundation. The location of Social Square 2 is the former Rev. van 't Hof Mavo, the Christian mavo until the summer of 1997, on Medelsestraat in Tiel.
Compliments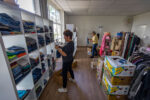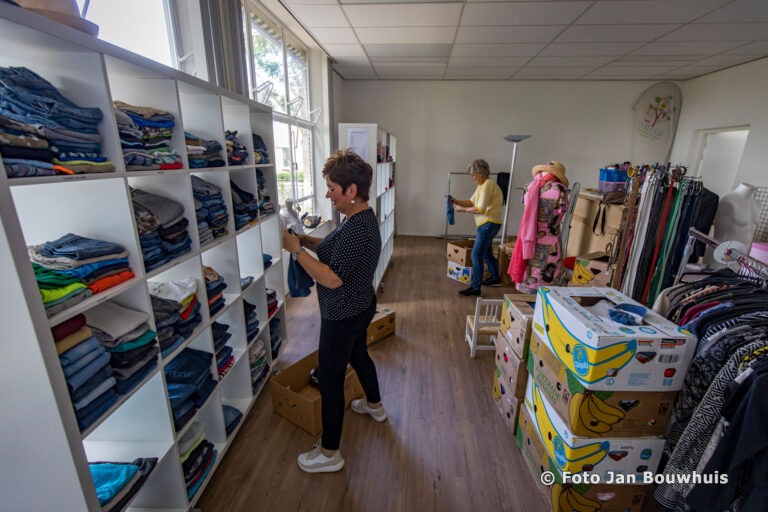 The building is currently undergoing extensive renovation and refurbishment. However, a new resident is already moving. From Monday 30 May 2022, one of the 'wings' on the ground floor of the building will be fully occupied by KLESTEO (Clothing and Toys Bank Tiel en Omstreken).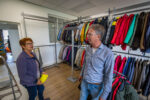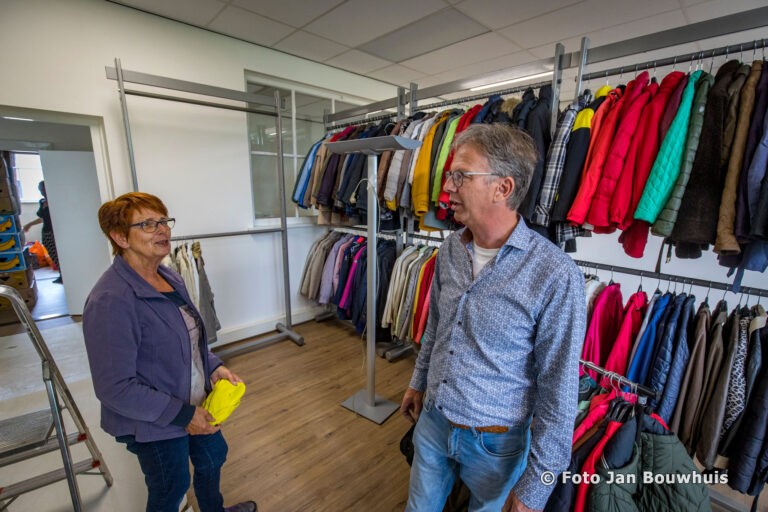 Peter Dikker, chairman of the Social Square Foundation, is also busy himself. "My compliment to the ladies of KLESTEO, they do everything themselves and move mountains with work, paint, sauces, installation of ceilings, installation and decoration of cabinets." Peter gives a tour of the building, where Fødevarebanken in addition to KLESTEO also has its own 'shop' downstairs and the Leergeld Foundation and Tielse Schuldhulpmetjes will be on the top floor. "Upstairs there is still an area of ​​about 150 m2, the best would be if an ANBI-related foundation was also established here," says Peter. "The winners and tuition fees on the first floor are not there every day. It is the intention that these places should be sublet, so that there will soon be daily occupancy and users can rent for little money. † ANBI funds interested in this space can request information from the Social Square Tiel (info@sociaalpleintiel.nlsee also website: www.sociaalpleintiel.nl).
Sustainability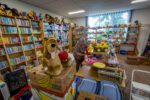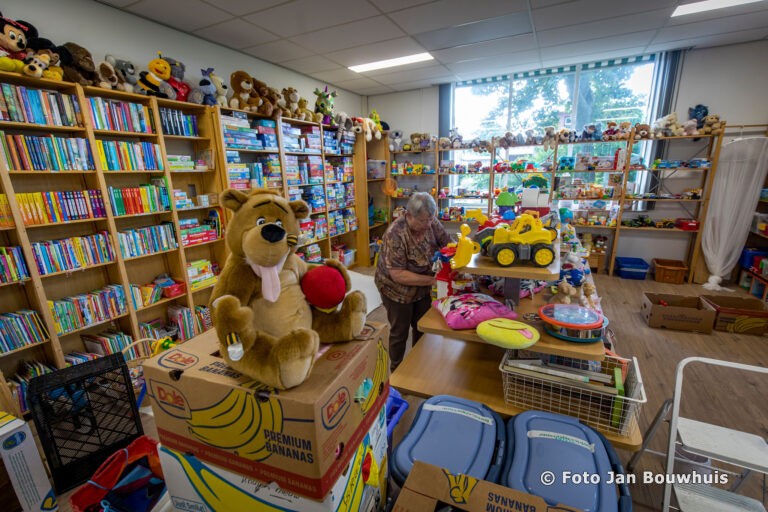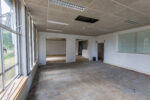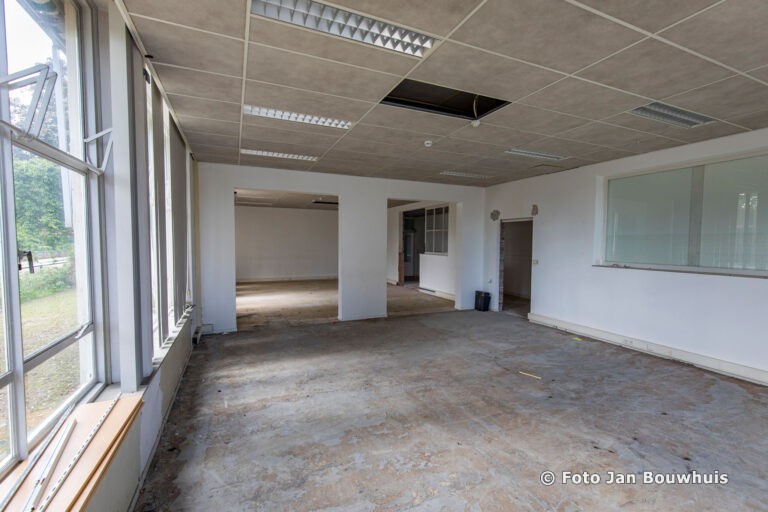 The classrooms are still recognizable in the building. It will be the 'shops and storage areas', all users will have their own toilet group and there are different canteen areas with kitchens. Indoor cooling and freezer cells have even been taken into account for the food bank's inventory. The building has been renovated as sustainably as possible. All rooms are equipped with a modern environmentally friendly way of heating, namely with infrared panels. User costs are kept as low as possible, gas is no longer used and 50 solar panels will be installed on the roof. Although there is still a lot of renovation and not everything is ready, you can already feel that it will look nice later. This applies not only to the building, but also to the former schoolyard. "We need to provide a clean environment for the neighborhood," Peter says.
"The schoolyard is currently being renovated, sponsored by the GMB company from Opheusden, which in turn has ordered the Van der Heijden company. The multi-storey building will soon have 22 to 24 parking spaces on site and its own bicycle shed. The garden has yet to be planted, the gardener has put a hose under the bushes as a permanent irrigation system. The area around 'our' Social Square 2 is also being renovated further ", says Peter," on the side of Medelsestraat, work is being done on the sidewalk, the transformer house next door is being demolished and the playground. renovated. "
Audience
The food bank collects food during the week, which can be picked up every Friday afternoon between 13.15 and 15.00 by the qualified. At KLESTEO, goods can be delivered on weekdays between 9 am and 3 pm and on Saturdays between 11 am and 12 pm. Pick-up of clothes and / or toys is only possible by appointment. Both organizations run exclusively on volunteers and it is not the case that everyone can just go there. The target group is people living below the poverty line, they are entitled to a food bank card, with this card they can also go to KLESTEO, they are also referred by caregivers as social workers, general practitioners, diakonia and so on. After the summer, there is the official opening of Social Square 2. "Everyone is welcome to come and look at it," says Peter.
Photo album. Click on a photo to enlarge.