'You are my co-author. You must turn my words into theater. ' This is what the Austrian author Elfriede Jelinek once said to the theater maker Nicolas Stemann. Apparently, she saw in him the ideal director to make her often unfathomable texts available to the theater audience. Jelinek does not write finished pieces, but endless monologues in which she gives her often dark thoughts free rein. It deals with war and violence, oppression of women and abuse, depression, capitalism and cannibalism.
Nicolas Stemann (53) has made a number of memorable performances of Jelinek's pieces, which were also shown in the Netherlands, usually at the Holland Festival. He managed to turn the ink-colored glossary into a spectacular theater, using elements from popular culture. Thus his instruction of Babylon (Jelinek's text on the war in Iraq) a grotesque revue in which Stemann borrowed from Las Vegas shows and television entertainment. That performance included one Muppet Show in a war zone, young soldiers dressed as evil transvestites and a photo of bin Laden replacing Jesus' crucifix.
Stemann said about this back then in de Volkskrant: 'Jelinek thinks we've become part of the war just by looking at the TV pictures of it. She then uses a lot of Freudian references, with complicated mother-son relationships and forbidden sexual desires. She seeks the border where civilization ends and barbarism begins. According to her, the two are closer to each other than we think.
He later staged Jelineks Ulrike Maria Stuart as a colorful evening on terrorism, a performance of Süddeutsche Zeitung was described as a 'Halloween horror musical'. In it, for example, we watched and listened to two huge talking spoons and music by Robbie Williams, and the audience had balloons full of water thrown at the players.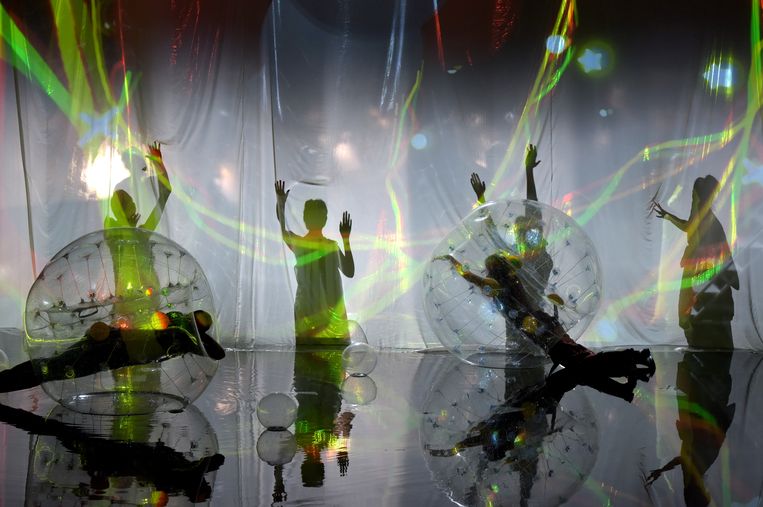 After Babylon in 2014, he also directed Protection officers seen under HR. Another text by Jelinek, this time on the refugee problem and the lack of humane reception in Europe at the time. Stemann worked in Amsterdam with We Are Here, a group of refugees who had exhausted all remedies that had to move from place to place in order not to be deported. It gave his performance an equally topical and unpleasant charge.
The same Nicolas Stemann is now back in Holland as associate artist of Holland Festival. Three recent performances of him can be seen there next month: The Old Lady's Visit after the 1956 play by Friedrich Dürrenmatt; counter-investigations, based on the novel of the same name by the Algerian author Kamel Daoud, free after The stranger by Albert Camus; and Little Lighta new version of the opera from 2017, for which the text is written by, yes, Elfriede Jelinek. Little Light is vintage Jelinek: it's about a very hot topic, namely climate change. In this case, she linked the nuclear disaster in the Japanese city of Fukushima to President Donald Trump, who pulled the United States out of the Paris climate deal.
Stemann has meanwhile become part of the established order of theater makers in the German-speaking region. He was born in Hamburg, started as a musician and played in several bands. He studied philosophy and then theater instruction. His breakthrough came in 2002 with his instruction of Hamlet at Schauspiel Hannover. As a theater maker, he worked in Berlin, Hamburg and Vienna. His performances have taken part in prominent festivals such as Theatertreffen Berlin, Festival d'Avignon, Salzburger Festspiele and Wiener Festwochen. He has been the co-artistic director of the Schauspielhaus Zürich for several years now. His way of working is now also a source of inspiration for younger theater makers. This certainly belongs to Christopher Rüping (36), who with his radical instruction of Nibelungens Ring is also a guest at the festival.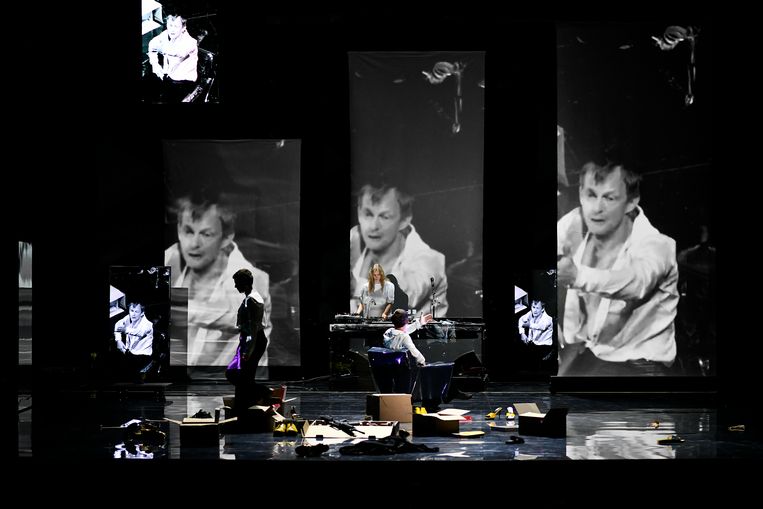 That Stemann is prominently present at the Holland Festival this year is due to Annemieke Keurentjes, theater and dance programmer there. She introduced the German theater maker in 2007 with the performance Babylon† Keurentjes: 'What appeals to me in his work is its accessibility. Even in the heaviest subject, he brings a lightness that makes his theater attractive to all kinds of audiences. It is anything but hermetic theater, and in that sense I see similarities with what Eric de Vroedt does at the National Theater in The Hague: To turn current topics into theater for and by everyone. '
For this edition of HF, Keurentjes selected three very different productions that show how Stemann handles text as source material and the associated playing styles. In this case, a classic piece, the theatrical adaptation of a novel and the libretto of an opera. In all three, his penchant for visual culture and music is certainly discussed.
When asked by HF whether Stemann's theater is political or activist, this was his answer: 'I think that if art becomes too political, it loses its power. Right now, art is in great danger of being hijacked by political agendas, so I want to defend the autonomy of art. I like to deal with current affairs and political issues, and I speak out, but in the form of art.
†The protection of the old lady by Schauspielhaus Zürich, 10-12 / 6 International Theater Amsterdam.
†Contraindications studies by Théâtre Vidy-Lausanne, 14 and 15/6 International Theater Amsterdam.
†Little Light by Opéra Comique et al., 24 to 26/6 Muziekgebouw Amsterdam.
Programmer

Annemieke Keurentjes is originally a dancer and choreographer. She has been a programmer at Holland Festival since 2005. There she will say goodbye after the 2022 edition. In mid-July, she will start her new job as secretary of internationalization at the Performing Arts Foundation in The Hague. She considers the 2019 edition to be one of the highlights of her period at HF. 'It was the first year we associated artists worked: Faustin Linyekula and William Kentridge. Their generosity, the presentation of the large scale Head & Load from Kentridge, which I had longed for, and on the other hand the intimacy of the work of the young Congolese creators was a perfect and exciting combination with everything else we brought on stage that year '.