In August, several foreign students arrive in our country via AFS Vlaanderen to study here for a year and soak up another culture. They then live with a host family for a year. This is also the case on the northern outskirts of Antwerp. The NOA Committee is looking for four more host families for this.
"The students arrive the last weekend in August. It's nice for them to quickly know that there is a family that would like to take them into their home. Host families should therefore register as soon as possible, "emphasizes May Van Dijck.
to learn English
You do not have to convince the Vercauteren-Krynen family in Loenhout that it is a very enriching experience. "Initially, we were looking for a welcoming family. Then you receive a student for a month. That way, he or she can already travel to our country before he or she goes to the effective host family, "Mother Sandy outlines the beginning of the adventure.
"We were quickly asked if we would not be a full-fledged host family. We discussed it with the whole family, and everyone supported it. "In addition to father Danny, the family has four sons: Stijn (23), Senne (19), Stig (15) and Sijmen (14).
Stijn has been living independently for two years now, so his room was vacant. "I was primarily hoping to improve my English," admits Senne, who is studying industrial engineering at UA. According to Stig, who goes to school at VITO Hoogstraten, the Construction Department, it has also been a success. Sijmen is studying at VTI Spijker in Hoogstraten and thinks it is an exciting adventure.
New culture
"We did not really know what we were getting into in advance, but it went two hundred percent better than expected. From the first contact when we picked him up at Noorderkempen station, it was as if we had known each other for years. Billow immediately waved enthusiastically to us. He is a very kind young man who shows a lot of respect ", adds mother Sandy.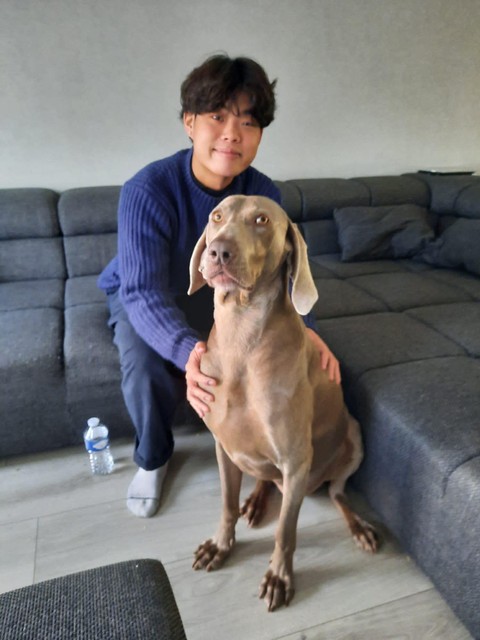 The family soon learned about Billow's culture. "Hong Kong immediately appealed to the imagination," Senne says. "I also visited Antwerp with Billow by public transport. To give him a broader picture of our region, because Antwerp is much more hectic than rural Loenhout. "
Billow will soon end his school year at Stella Matutina in Wuustwezel. He taught there in the fifth year Handel. "I already had a degree in business management in Hong Kong. The focus is more on theory, here more on practical. IT in particular was very new," says Billow. He did not enter the sixth year because many dissertations have to be made there. , which would be a little difficult for him. "But I already know a little bit of Dutch," he says proudly.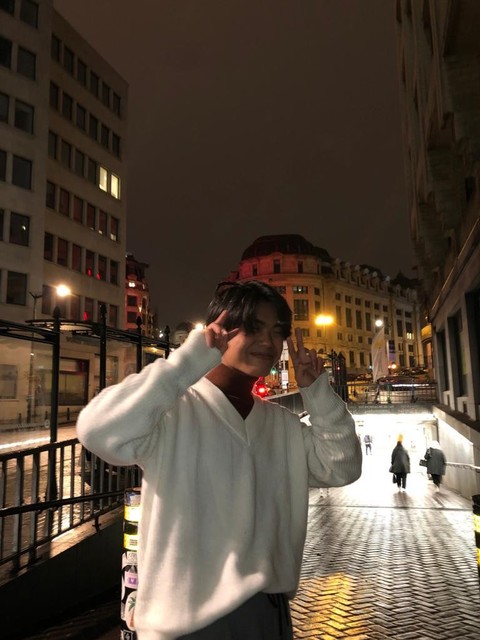 French fries and chocolate
He will stay in Loenhout until July 13. The parting becomes heavy on both sides. "I really like being here. It's beautiful here. I also visited the cities of Bruges, Ghent, Hasselt and Leuven. But what will stay with me most of all is to eat together. My parents have a hotel in "Hong Kong, where I also help. We never eat there together. I will miss these family moments here. And of course the fries with currywurst, the chocolate and the pints", laughs Billow.
He also recommends it to other students. "You grow much faster. You can not just go to your parents in case of problems, because they are far away. You also stay in a foreign country with another language. You also have to miss your friends for a year."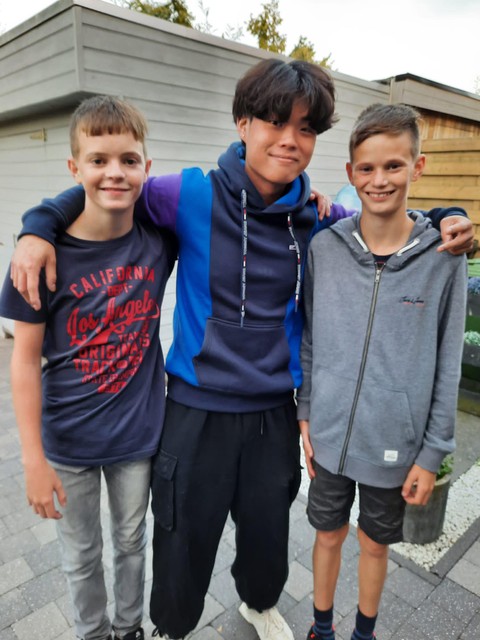 It was also an adaptation for the Vercauteren family. "But it was all worth it," says Father Danny. "We will miss him too. It will be strange if Billow is not here anymore," the boys also comment. "He's just part of the family. He settled here very quickly." They also realize so much the more that they live a good life here. "Billow goes to work at his parents' hotel after school. We come home and only have school work and hobbies, "admits Stig.
The family has definitely got it under control and has already decided to run as a host family again.
(Any lameness)
www.afsvlaanderen.be, may.van.dijck@outlook.com