The gift table for the (almost) 90-year-old choreographer Hans van Manen overflows: a TV series, documentary, photo book, exhibition, chair, a biography to be published in the autumn and a dance program in four parts during the Holland Festival. Eight companies will be dancing nineteen ballets this month from his huge treasure trove of 150 choreographies. Of course, the Dutch national ballet is kicked off. That's where Van Manen has housed his entire oeuvre.
Such an opening program does not require many frills with bells and whistles, although a short film instead of two breaks would be more fun. But when Van Manen comes to get applause with a straight back and an elegant gait, it is always a party in the hall. He looks scornfully at the audience, orchestra and company. His jewels are behind him: the dancers from the Dutch National Ballet, who show how a Van Manen comes into its own in his timeless, musical classics.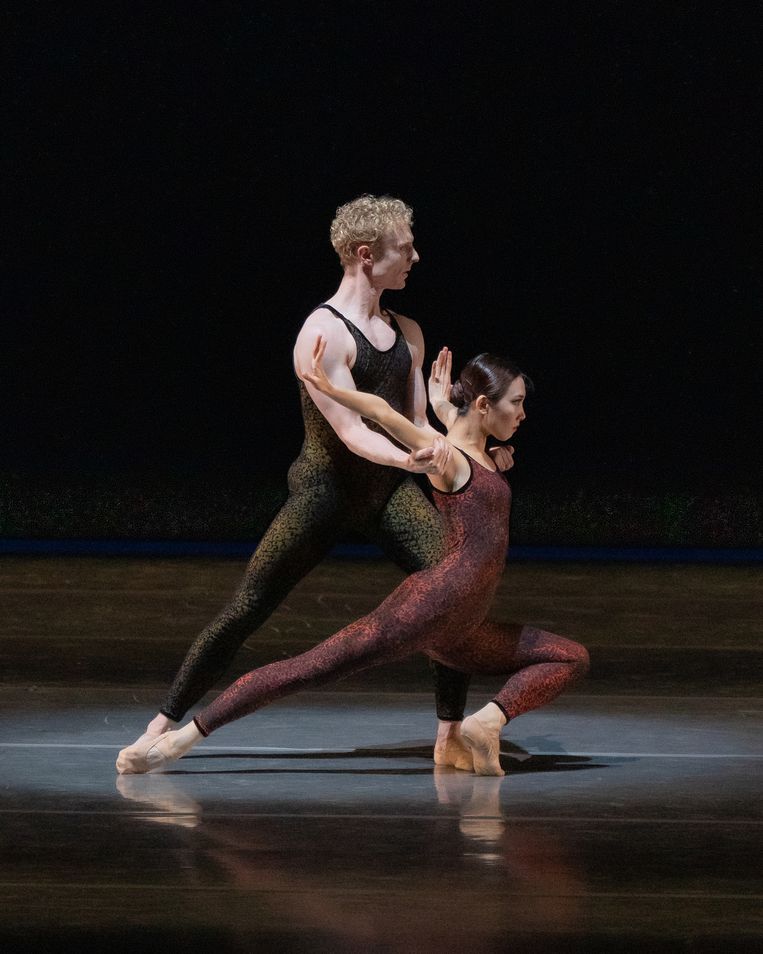 First soloist Remi Wörtmeyer does it with even timing during the unsurpassed performance Frank Bridge Variations (2005): After a cheerful, energetic duet with Qian Liu, he walks briskly against the wings to stop at the right moment and look back. Audiences feel it and laugh while Benjamin Britten's dramatic color Variations on a theme from Frank Bridge (1937) is loaded anyway. Russian ballerina Olga Smirnova, who left Bolshoy, has also mastered Van Manen's depth in partnerships of just two months, even if one circles away from each other. With Constantine Allen as a strong dance partner, she manages to capture the intense delay in long, powerful remarks.
And then there is a sea of ​​details that impress in this first program: letting go of the waist in a lift, a hand on the neck, a jerk in a skirt, a shoulder rubbing free of an embrace, a high stretch legs jumping into the ten-over-six position. Timothy van Poucke throws himself full of bravado, almost over the top, into the bully ballet sarcasm (1981), but the exchange of haughty glances between him and the stylish Salome Leverashvili saves the show from slapstick. The struggle for supremacy between the sexes in the masterpiece Grosse Fuge (1971) this evening is a little less exciting than in the magnificent performance a year ago, but on the other hand, the incredibly tight reflection in the clear interplay of lines between four and two pairs of a group of twelve dancers below Metaphors (1965); it's so much more straight than in may.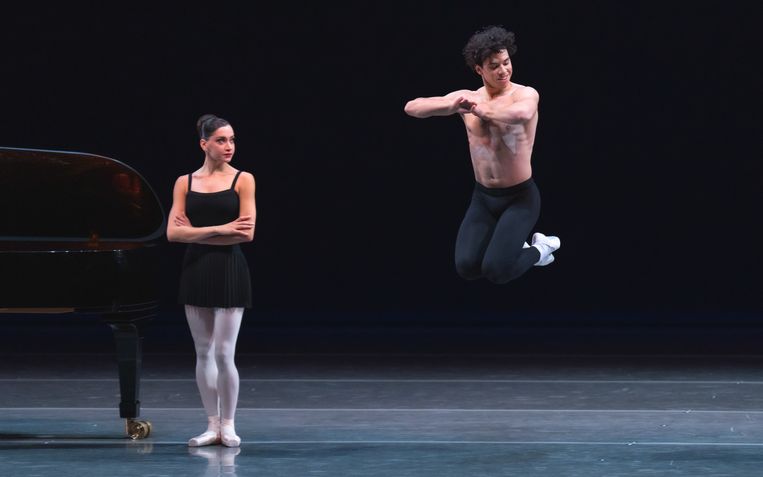 The ballet orchestra, conducted by Jonathan Lo, also breathes the right breaths into the musicality of Van Manen's choreographies, sometimes by accelerating or even galloping, sometimes by holding back and stretching the deceleration with sliding reins. Van Manen's class sometimes seems so deceptively simple, but it stands or falls with the timing of everyone's bravado in giving and taking. 'Dance is about dance and nothing but dance', this is how he invented his motto in 2000 during an inauguration in Nijmegen. 'Hans is about Hans and nothing but Hans': this is exactly how the almost 90-year-old controls this sublime interplay.
Hans van Manen Festival: Program I

Dance
By the Dutch National Ballet and the Ballet Orchestra. Choreography: Hans van Manen. Conductor: Jonathan Lo.
8/6, Holland Festival, Dutch National Opera & Ballet, Amsterdam. there Program II on 15, 16, 17 and 19/6, Program III on 22, 22, 24 and 26/6 and Program IV on 28 and 29/6.