Jessica was a real father's child. Until she started a family and her father cut off contact. A place where everyone could enjoy it, on Facebook.
Jessica (31), mother of Bart (5) and Daniël (3) and together with Marcel (35):
"'We now know how good you are, Jessica. Normal people do not spend their time bragging on social media, but the people they love.' I stared in disbelief at my father's response to my Facebook post; a cheerful family snapshot of a day in Efteling Nothing fancy, just a picture many mothers would post.
Tired of the intense day and emotional because of my father's ugly reaction, I reacted impulsively: 'And the lovely people usually react personally and not on a public platform.' There was a conversation where my father called me 'egocentric' and 'hysterical', according to him I had 'always been'. I wrote to him to ask if we could talk about this privately. He replied via Facebook: 'And then suddenly will talk privately with your father.' Then he blocked me to this day.
Two hands on one stomach
My dad and I were two hands on one stomach. As an only child, it was sometimes a little sad for my mother, even though my bond with her is strong as well. I had a wonderful childhood where anything was possible. Every weekend were girlfriends over, we traveled all over the world. A warm nest, although in my puberty I also saw how cracks occurred in my parents' marriage.
"I had a wonderful childhood where anything was possible"
My mother worked hard as a breadwinner and was often away from home. My dad worked behind the bar at the neighborhood cafe and took most of the care of me. When I became more independent, he sat alone. I heard them screaming more and more in bed at night. How my father thought my mother was only concerned with her own life and how my mother thought he should just get a 'real job'. They had simply grown apart.
When they divorced when I was 16, I wanted to live with my father, but he could not afford it financially. We would do something fun together every week, he promised. It happened exactly twice. My dad thrived as a single and was on dating sites in no time. Two months after the divorce, he met Wilma, a widow with no children on the other side of the country. My father moved in with her the same month.
Also read: "The day I told my husband I wanted to divorce">
Distance
From that moment on, our band changed completely. Wilma did not expect a stepdaughter at all. She called me spoiled and claimed I was driving a wedge between them. Nonsense of course. I wished him good luck but only had a hard time that he suddenly lived two hours away by train and I suddenly only saw him every other weekend. And that was when I came to him, for he did not take a step towards me.
I started to feel less and less welcome. Once, Wilma managed to show me the door after an hour because she thought I was excluding her from the conversation with my father. I then emailed her with the suggestion of whether or not we would shop together for a day. Maybe it would improve our ties, I hoped. She refused.
"When I rang his doorbell as agreed, no one answered"
When I rang the doorbell a few weeks later with an extra backpack as agreed, no one answered. I did not have a key and my father did not answer his phone. Just as I was about to leave, I saw movement behind the front door glass. I called again, but there was silence. With a knot in my stomach, I returned home, two hours by train.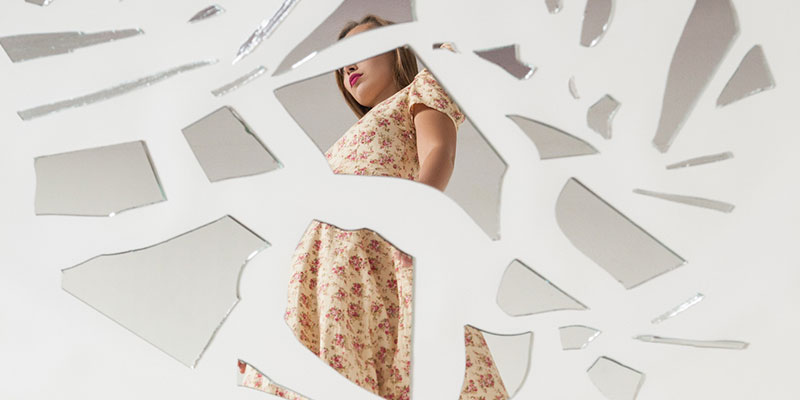 allies
My dad's rejections made me feel more and more half orphaned. "Maybe he just needs time," my mother comforted. Now that he had a new girlfriend, the dynamics had just changed, and the fact that he was no longer with me every day also meant detachment for him. But I never heard from him again, no matter what I tried. Sometimes I got a short text message back when I asked how he was doing. 'Lived.' "Everything is alright." Never an answer.
During my education, two years later, I found a nice house for myself and built a new social life in my study city. With the new life, the loss of my father disappeared. The bond with my mother had just been strengthened. Through my father's behavior, we found an ally in each other – not that she ever spoke ill of him. Once in a while I still went to see him. But then it was me who kept the conversation going, he showed no interest at all. After an hour, I felt so uncomfortable that I walked again.
Warm family
I met Marcel during the carnival. I was 23 and now working full time. What started with a flirtation over a beer quickly turned out to be great love, and within a year he moved in with me. He came from a warm family and his parents welcomed me with open arms. In the hot bath, I suddenly felt again how much I missed my father. I wanted him to meet Marcel that everything would be normal again.
"I wanted him to meet Marcel that everything would be normal again"
With pain and exertion, Wilma and he arranged a dinner at our expense. Marcel did his best. Showed interest, asked questions. Afterwards I received a text message from my father: 'It's nice that you let it hang out so wide together. Was delicious. ' I did not know how to take it, but decided to let it be what it was – afraid of new discussions.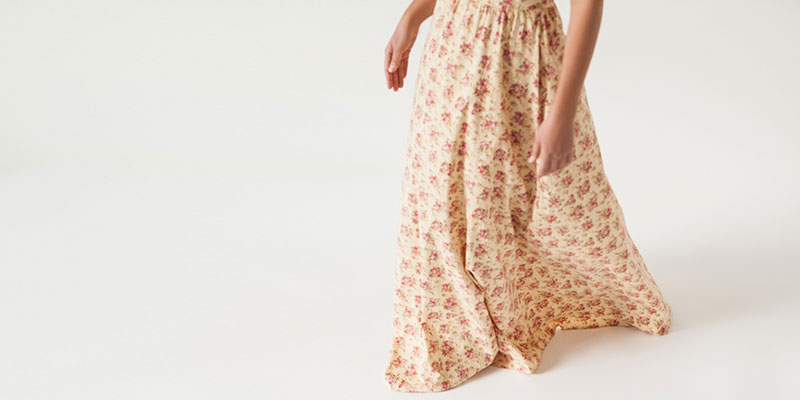 Public declaration of war
When I got pregnant as a 26-year-old – a surprise – my father reacted lukewarmly. 'Well, then your happiness is complete. Hearty. ' Marcel and I got married one Monday morning. No party, no guests just because it was convenient. We did not even tell most people. A friend posted a congratulations on my Facebook, whereupon my dad exploded. How dare I reject him at my wedding?
"He came to visit once when Bart was nine months old"
It was his first public declaration of war. Whatever I tried to appease, correct, explain; I did not get through to him. People around me reacted with concern. Was everything okay with my father? Most painful: I had no idea. He had no siblings, no one ever asked him. He came to visit once when Bart was nine months old. He had no gift for his grandson, and after a cup of coffee he and Wilma left. They never saw our second son Daniel.
Update
I'm not very active on social media, I only post pictures of my family and kids a few times, especially so my dad can see them grow up a bit. Often I got a like, sometimes there was another tirade. Until one day in Efteling now a year ago.
I sometimes hear from a friend of my mom who is still on Facebook with him after he has posted an update. He's moved, I know. But I do not have his address. I have resigned with it, that is obviously what he wants. I will never understand. I wrap myself in the love of my own family, with two lovely grandmothers and a grandfather on Marcel's side. Fortunately, those who do not know my children can not miss them. "
This article can be found in Kek Mama 06-2022.
With a subscription to Kek Mama you get great benefits:
* Cheaper than in the store
* Read Kek Mama first every month
*Free delivery
Subscribe now and pay only € 4.19 per. edition.