IN Africa is not a country by Dipo Faloyin there is a bit of news, but he writes with such flair and humor that everything seems fresh again. Western journalists paint a one-sided and idiotic picture of Africa, Faloyin claims: beautiful landscapes, amazing animals and incomprehensible people who remain poor and continue to fall victim to civil wars. Always these generalizations about 'a continent with 54 countries, more than two thousand languages ​​and 1.4 billion inhabitants'.
Such criticism of the Western media has existed for at least half a century. And Faloyin's book title is a nod to 'Africa is a country', the sarcastic name of a website and a twitter account started more than ten years ago by African journalists. The successful Nigerian author Chimamanda Ngozi Adichie (Americanah) already told in a Ted talk in 2009 how she was surprised by strange prejudices (that she spoke English so well) and pity when she arrived in the United States. Strange for a young city woman from a wealthy family in a country where English is an official language.
Kenyan journalist and author Binyavanga Wainaina (1971-2019) already published his funny essay in 2006 How to write about Africa, with tips for using as many stereotypes as possible. Still striking according to Faloyin and very popular on the continent and in the diaspora (African migrants in the US and Europe). As a tribute, he wrote a chapter with cliché tips for Hollywood filmmakers who want to do something with Africa. When an elephant should enter the picture, e.g.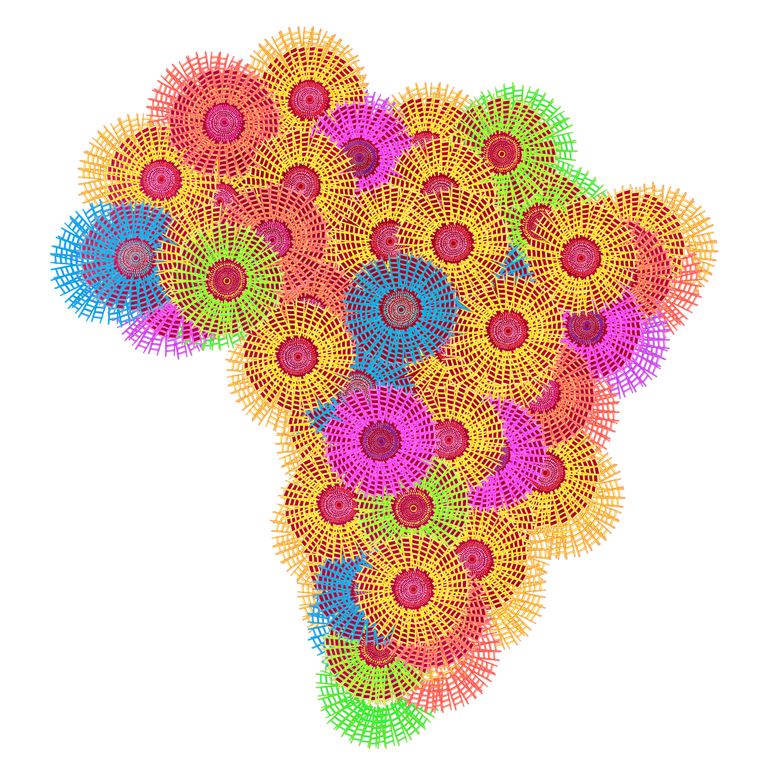 However, there is much to be said about Wainaina's and Faloyin's vision. They shave the entire western press with the same brush. In a large part of the quality newspapers in the West, (self) criticism over the years has led to articles that to a much greater extent do the pluriformity of the peoples in Africa, their problems and initiatives justice. This also applies to some TV reports. African journalists are increasingly getting their work published in Western media and heard. Like, yes, Wainaina and Faloyin.
No nuanced analysis

But Africa is not a country is not intended as a nuanced analysis of Western reporting in all its manifestations. Faloyin expresses widespread outrage among Africans, especially among migrants in Europe and the United States. He is himself a Nigerian, has lived in London since he was 10 and is an editor and reporter for Vice†
With solid strokes, he outlines from an African perspective the Berlin Conference of 1884, in which the European colonial powers divided Africa. Without any idea of ​​the continent and the people who drew those boundaries, often through the habitats of peoples and language groups. He describes it as an absurdist spectacle that continues to this day, because when the African nations became independent around 1960, they decided to leave the strange borders that they are, to avoid strife and wars.
The Western history of philanthropy and development aid also gives Faloyin a thorough cleaning. Lies, all too often harmful and always paternalistic from the 'white savior complex' (a concept of Nigerian author Teju Cole). One relief operation after another strikes Faloyin down with the weapons of irony, especially Bob Geldof and his They know it's Christmas have to pay for it.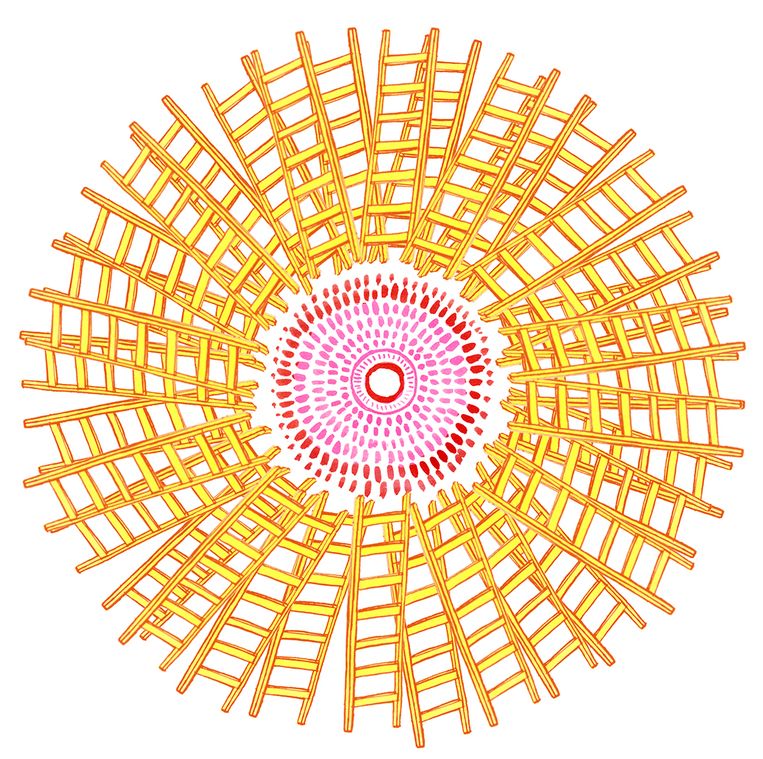 Less powerful is his attempt to nuance the image of the 'failing political leaders in Africa'. It's a term Western journalists and "development experts" use when they don't understand events, but in reality, things are much more complicated, according to Faloyin. It seems plausible, but he is quite short-sighted in his brief depictions of seven dictatorships.
Faloyin sees the theft of cultural heritage from all kinds of peoples in Africa, which started in the 19th century, as one of the most important topics. Thus, the soul was cut off from all the cultures on the continent, and self-esteem was affected because 90 percent of the heritage is outside the continent, Faloyin writes. Western museums show it off. In recent years, they have made amends after heated discussions – France even promised a refund – but in practice it has been bitterly disappointing so far. Faloyin describes in detail how museums and governments indefinitely delay recovery with erroneous conclusions.
The best jollof rice

His story is also masterful on a topic that can excite millions of West Africans: where is the right, best jollof rice cooked? Faloyin is not impartial, he warns with a word in advance. But that is not the point: his text shows what is happening to the people of different countries in Africa, which, according to Faloyin, will not be so easily found in the international media.
This brings us to the last question: if Africa is not a country, then what is it? Not only a collection of 54 separate countries, after all also colonial buildings. Surely there must be a way to write about Africa as a whole without falling into offensive generalizations and stereotypes? In his last chapter, Faloyin comes up with an old ideal: Pan-Africanism. The leaders of the first hour had a vision of a united Africa. He sees a revival of this ideal in all sorts of civic action and in his favorite Marvel movie Black Panther, which takes place in the fictional African country of Wakanda. If Faloyin is right, then this could be an inspiration if Africa becomes a country.
Dipo Faloyin: Africa is not a country. Translated from English by Annemie de Vries. The busy bee; 400 pages; € 26.99.