The park is of great value for biodiversity and socio-economic development in the country and for the livelihoods of local communities. The partnership enables large investments in all aspects of Kafue National Park management.
Improving management and infrastructure
With a contribution from the Dream Foundation in the National Postcode Lottery, African Parks Priority support plan show what is possible if they get the mandate. With this, African Parks has laid the foundation for the further development and management of Kafue NP. Investments have been made in building a new command center to combat poaching, restore existing infrastructure and 2,000 kilometers of roads, support anti-poaching operations with both helicopters and aircraft, conduct a census of wildlife from the air and create 150 permanent jobs. The Zambian government has also been helped to pay rangers' salaries.
African Parks will have the full mandate to implement a comprehensive management plan. Priorities for 2022 include further road improvements to improve visitor access, development of facilities and projects for the local population, an improved communications network and the commissioning of the advanced anti-poaching command center.
World class tourist destination
The 22,400 square kilometer Kafue National Park is half the size of the Netherlands. It is located in the world's largest cross-border nature reserve, Kavango-Zambezi (KAZA TFCA), which spans five countries: Angola, Botswana, Namibia, Zambia and Zimbabwe. KAZA was founded to protect the rich nature and at the same time improve the living conditions of the generally poor population, for example by offering employment in nature conservation and tourism. With its diverse wildlife and great biodiversity, including elephants, large predators and hundreds of bird species, Kafue has the potential to become a unique tourist destination that provides employment and income to the communities around the park.
Dream fund
The realization of the mandate would not have been possible without the support of the Dream Fund of the National Postcode Lottery for the World Wildlife Fund (WWF), the Peace Parks Foundation (PPF) and African Parks (AP). The Dream Fund's contribution of 16.9 million euros is intended to help the five KAZA partner countries secure the cross-border nature reserve, among other things by creating 'safe havens', wildlife corridors, securing free-flowing rivers and social security economic development of the area. The partnership now confirmed is an important milestone towards this goal.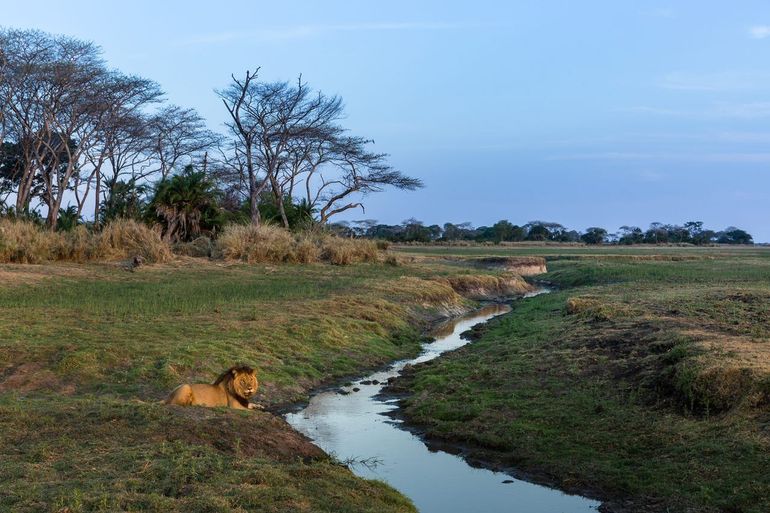 Restoration of wildlife populations
Christiaan van der Hoeven from WWF-NL, one of the three partners implementing Dream Fund in KAZA:
"By signing this mandate, we have secured sufficient support for the management of Kafue National Park for the next twenty years. The security of the park will act as a magnet for game, such as the many elephants in the Zambezi region seeking rest and food. , but do not find this enough.The current situation, where we have an almost empty park, will quickly change at times before poaching, where there was much more game, in large numbers and with a large diversity of species.This will be a great attraction for tourists.The park is huge and offers great potential for growth in tourism.This means employment and income for the locals.The World Wildlife Fund welcomes the fact that elephants by securing this large park can move freely from Botswana to the north "Zambia, without coming into conflict with people. An important piece of the puzzle is now located throughout the Zambezi landscape."
Text: Ellen de Wolf, World Wide Fund for Nature
Photos: Frank Weitzer, African Parks (main photo: Kafue National Park, Zambia); Neil Ever Osborne, WWF-US