The mockery on social media was not unfounded, in a week where it was already constantly about food and supermarket shelves. An apple is a fruit and a cucumber is a vegetable. Anyone with a bit of common sense knows that. So why do State Secretaries Maarten van Ooijen (Health, Christian Union) and Marnix van Rij (Tax, CDA) need an external agency to decide what is fruit and what is green?
This classification is necessary because the government in the coalition agreement agreed to investigate how the VAT on fruit and vegetables can be reduced from 9 to 0 percent. That would determine which products qualify for this summer.
The VAT reduction is part of a series of measures to encourage Dutch people to eat healthier by gentle coercion. The government will also raise the tax on alcoholic beverages, investigate whether a meat tax can be levied and look at, among other things, a sugar tax on soft drinks. All in the long run, but ultimately intended to promote healthier and more sustainable food and to keep the daily meal affordable.
Health promotion in particular is a difficult ambition. The Cabinet wants to reduce the number of overweight Dutch – now half of adults – to the level from the 1990s: 38 percent. The adult Dutchman does not come close to the daily recommended amount of 250 grams of vegetables and two pieces of fruit. On average, Dutch people eat 131 grams of vegetables and 119 grams of fruit.
Also read this second comment: More fruits and vegetables are a good idea for everyone

The time for Danny de Munks 'feel your apple, eat an apple' is no more. As soon as you hit the streets, there are all kinds of sweet, salty and fatty temptations, often cheaper and easier to get than the apple. Van Ooijen said that he will also investigate in the spring whether the municipalities can counteract the increase in fast food stores.
They are all 'in' studies. Which you would think is for some vegetables and some fruits should be the easiest. It turns out to be "a puzzle", Van Ooijen wrote to Parliament. It will be 2024 before he has an answer. The "pot of pasta sauce" that Prime Minister Rutte (VVD) mentioned in the Senate in February as an example of something that could or could not be a vegetable has been expanded to almost a supermarket full. In addition to the pasta sauce, the shelves now contain apple puree, pre-cut lettuce, peeled potatoes and frozen peas. And is the vegetable chip a vegetable, but not the paprika chip?
The minefield in which Van Ooijen and Van Rij are located is clear from the letter to Parliament. The definition of fruit and vegetables that is "legally most appropriate" is not the definition that is "most practical in practice". Ingredients should be specified so that the bag of salad in question falls under it, but not if salt has been added.
A VAT reduction is a sympathetic means of enticing consumers to eat healthier. A fine-grained classification system is needed for this. But it does not have to be the only carrot that the Secretary of State sticks to.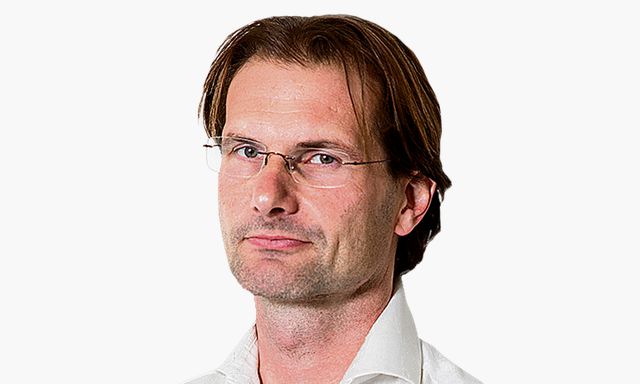 Also read this column by Christiaan Weijts: Is it vegetables? Is it fruit?

Correction (11 July 2022): An earlier version of this paragraph indicated non-alcoholic beverages where alcoholic beverages should be mentioned.
A version of this article was also published in the newspaper on July 11, 2022