You only write such a book once in your life. That thought occurred to me when I Yeah Yeah Yeah – The story of modern pop (2013) read at the time. In it, Bob Stanley clearly explains when, in his opinion, modern pop music originated (in 1952, to be exact), and when it died (in the 1990s). But what he primarily does in this monumental book is map out forty years of pop music in a masterful way from the personal perspective of the experience expert. The infectious enthusiasm, the outspoken taste judgments, and the vast, unmistakable knowledge of the subject: Each and every one of them testifies that Stanley in this book writes about the music he grew up with.
It's striking that Stanley in yes yes yes argues that in the last decades pop music ('the digital age') hardly anything new has been created and that it is mainly based on old forms and styles that are repeatedly combined with each other in different ways. In short, postmodern pop music would therefore be an excerpt of modern pop music. It is a view in which the pop historian's balanced judgment is suppressed by the enthusiast's time – bound taste. Anyway, by drawing this red line, Stanley freed himself from the task of also giving the development of 21st century pop music a place in his book.
Forest of styles

It is therefore surprising that Stanley is now coming out with a book that provides a great overview of pop music from the first half of the 20th century. The surprise is so much the greater because Let's Do It – Pop's Birth nurtured by the same irresistible enthusiasm, by the same frank taste judgments and by the same idiosyncratic eye for detail as yes yes yesand it alone does let's do it a pleasure to read. Stanley's masterful pen even adds a lot of shovels. With the sentences with which he opens his (clearly short) chapters, he immediately catches your attention. For example, this is the opening of the Fats Waller chapter: "From the radio you heard a different kind of modern America." And this from the chapter on The Voice: 'Frank Sinatra is the focal point of this book.' The focal point of this book? How? What's with that? You are immediately on the edge of your seat and would like to read on quickly to know stocking stitching.
It must have required Stanley a lot of energy to read and listen with, for he spent the period he was in let's do it do not know it from personal experience, and the music that came with it was not donated to him. But you do not notice. On the contrary. Stanley guides you with great ease through a forest of styles, movements, composers, singers, musicians and songs without the risk of wandering, let alone getting lost. It is also clever how he always briefly depicts the relevant historical context: World War I, which put the development of hard-hit England permanently behind what was happening in America; the stock market crash of 1929, which ended the jazz era in one fell swoop; World War II, which among other things meant that there was more work in the Armed Forces for black Americans, which gave them more to use and more black clubs and cocktail bars where black music was played.
Of course, racism and segregation run like a thread through this book. And that while it is precisely thanks to the music developed by African Americans that pop music could take off in America in the 20th century. Recognizing this did not come naturally, Stanley writes. In 1941, the film came out, just to name a few Blues' birth out where only white musicians showed up. Another thing: around that time, black orchestra leaders earned half of what their white counterparts got. And all the while, it was easier to get a seat on the podium than a seat in the hall if one was black.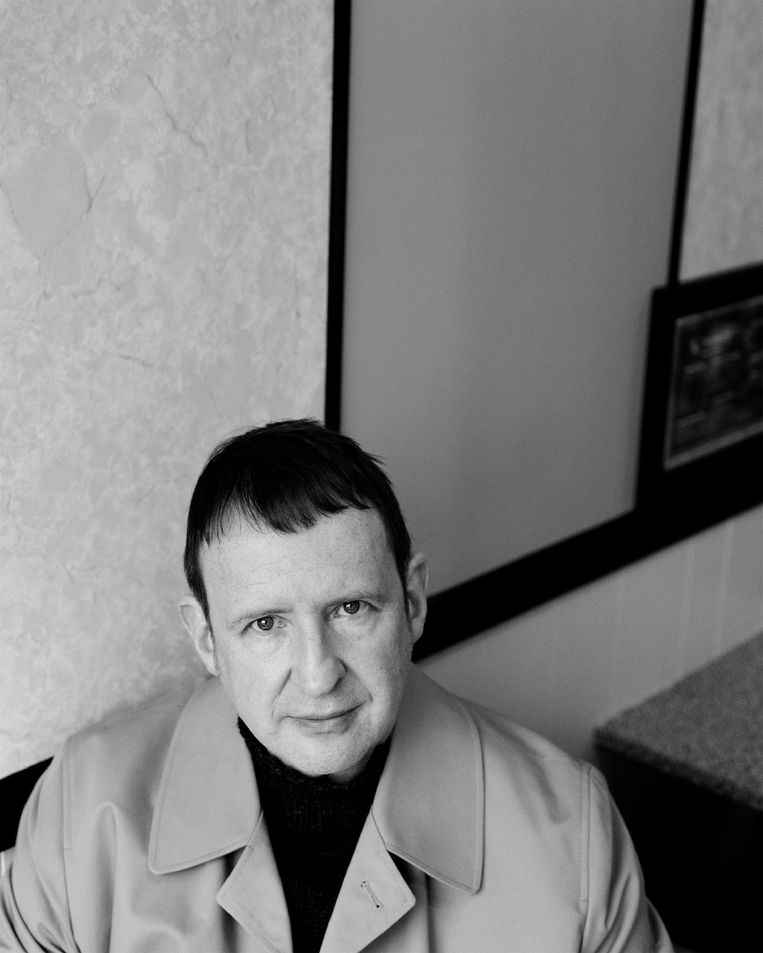 Women's contributions have not been appreciated either, according to Stanley. Black women like Ma Rainey (nicknamed 'the Mother of the Blues'), Mamie Smith, Bessie Smith, Ida Cox, Alberta Hunter and Memphis Minnie were the origins of the blues. Among the croons, Vaughn De Leath was a pioneer, while Ina Ray Hutton was one of the crème de la crème among swing orchestra conductors. And, not insignificantly: In the first decades of the last century, it was mainly women who bought gramophone records. They were the tasters.
Singing sisters

Without the gramophone, which saw the light of day around 1900, there would have been no pop music, ie music 'meant to be heard by the largest possible audience'. Music made for the masses, in short. Stanley explains it in scents and colors, as he also shows how groundbreaking other technological innovations such as the radio, tape recorder, jukebox and electric guitar have been for the development of pop music.
But make no mistake about it let's do it the music itself. Ragtime (the first pop movement), jazz, hillbilly, swing, blues, The Great American Songbook and much, much more: Stanley brings it all to life through countless beautiful examples without falling into dry encyclopedic listings for a moment. His eye for nuance is always sharp, whether it be the songs, the composers, the singers or the musicians. And everything he writes matters. For example, the chapter on Louis Armstrong, which we will never again identify with the mainstream artist he became in the last phase of his career, thanks to Stanley, is magnificent. And in the author's footsteps, we wholeheartedly embrace The Boswell Sisters, the three singing sisters of the 1930s from whom Andrew Sisters borrowed their craft. And you think Glenn Miller and Perry Como are pretty good or even boring? let's do it makes you change your mind.
Who knows brings let's do it Stanley himself also changed his mind. Who knows, after this book about music from before his time, he might even venture out into a book about music from after his time. I cross my fingerswhich Perry Como sang in 1950.
Bob Stanley: Let's Do It – The Birth of Pop. Faber and Faber, 636 pages; € 22.99.