She must now be somewhere in a 'Dutch hole', Nastja from Ukraine, who entered Natascha Wodin's life one day in 1992. The writer, who has just moved to Berlin, is fleeing a disastrous second marriage. She chooses Nastja as a cleaning assistant from the selection of Eastern European women, all the Lenas and Tanjas and Katjas who seek their happiness in the West after the fall of the Wall.
Born in 1942, Nastya from Kiev had grown up as a 'child of the October Revolution' and became a civil engineer for the benefit of the Soviet Union. For decades she had lived in a sad, boring rut – combining the role of mother and grandmother with hard work: 'the collective fate of Soviet women'. After more than 25 years of service, the Ukrainian treasury was empty, and she received her last salary in the form of a bag of rice.
Her marriage is already broken, her daughter is already living illegally in the Netherlands – and then she manages to get a tourist visa for Berlin. They let that visa expire knowingly/unknowingly; her granddaughter Slava, left by her daughter with her grandmother and placed by her with her grandfather, enjoys more from the money she sends from Berlin than from going hungry together.
The first Ukrainian

Wodin initially chooses a distant relationship: she is the boss, Nastja the paid worker. "I pretended to believe in the good humor and carelessness she displayed – even though or precisely because I realized from the start that my fate had caught up with me once again when I chose Nastja." Because Nastya, with her tears over the Ukrainian folk music that Wodin puts on one day, is the first Ukrainian after her mother that she has to deal with in Germany.
She wrote the penetrating thing about that mother She was from Mariupol, published here in 2019. Born Natalya Nikolaevna Vdovina in Germany on December 8, 1945, Wodin had spent decades trying to learn more about her to no avail. She had worked with her husband as forced laborers for the Germans and had ended her life eleven years after the war. But in 2013 there was a sudden hit on the Internet: 'Ivashchenko, Yevgenia Yakovlevna, year of birth 1920, place of birth Mariupol.'
She unraveled a heartbreaking family history – all the way back to the very Ukrainian port where Russian forces have created apocalyptic chaos since the invasion on 24 February. 'It's hard for me to erase Mariupol from everywhere on the map,' Wodin said recently in a rare interview with de Volkskrant. It was as if her mother had been driven to death again.
The story of her very troubled childhood was continued in Somewhere in this dunepter (the Dutch translation was published in 2020), where Wodin delves into the story of his Russian father. When her mother drowned in the Regnitz River in October 1956, he was on tour with a Russian Cossack choir and remained untraceable for two weeks. Wodin was ten, her sister four.
The brand

The girls were outsourced to foster parents and homes – Russian children in post-war Germany. 'Branded', as Wodin i de Volkskrant said, an old trauma that is being stirred up again by the war in Ukraine. But that would previously also determine her relationship with Nastja. "Although it had been my firm intention never to delve into an East-West problem again, I had been through too much of it in my life."
When, after three years, Nastja says that she is going back to Kiev, her story could have ended with the Ukrainian. She should have let things take their course, Wodin writes in this painful memoir, where she dissects how her meddling leads to an unequal friendship and often does more harm than good.
But she asks one question: What happened? "I reappeared in my mind, as so often in connection with Nastja, my mother, who had been unwelcome in Germany and had always been threatened with deportation. I couldn't have done anything for her, I was still a child then, but I could do something for Nastja, I could at least try'.
In the end, Nastja, unable to settle in Germany with her homesickness like the 'great dark disease' that Wodin's mother had also suffered from, was able to live the life she longed for after almost ten years in Ukraine. When she returned, she held on to her hard-fought German nationality. She had also considered the possibility of a war in Ukraine, writes Wodin in his added afterword from March 2022.
"But it had previously been a theoretical thought (…) far more likely was an economic disaster, the repetition of poverty and chaos, a fatal political development that she could escape with her German passport. She had not counted on tanks and missiles and bombs.'
She has since been reunited in the Netherlands with her daughter, somewhere in the Zwolle area. Strange detail: she hadn't needed that passport for her flight through Poland. And Nastja does not enjoy the privileges that Ukrainian refugees enjoy in Europe. She is German.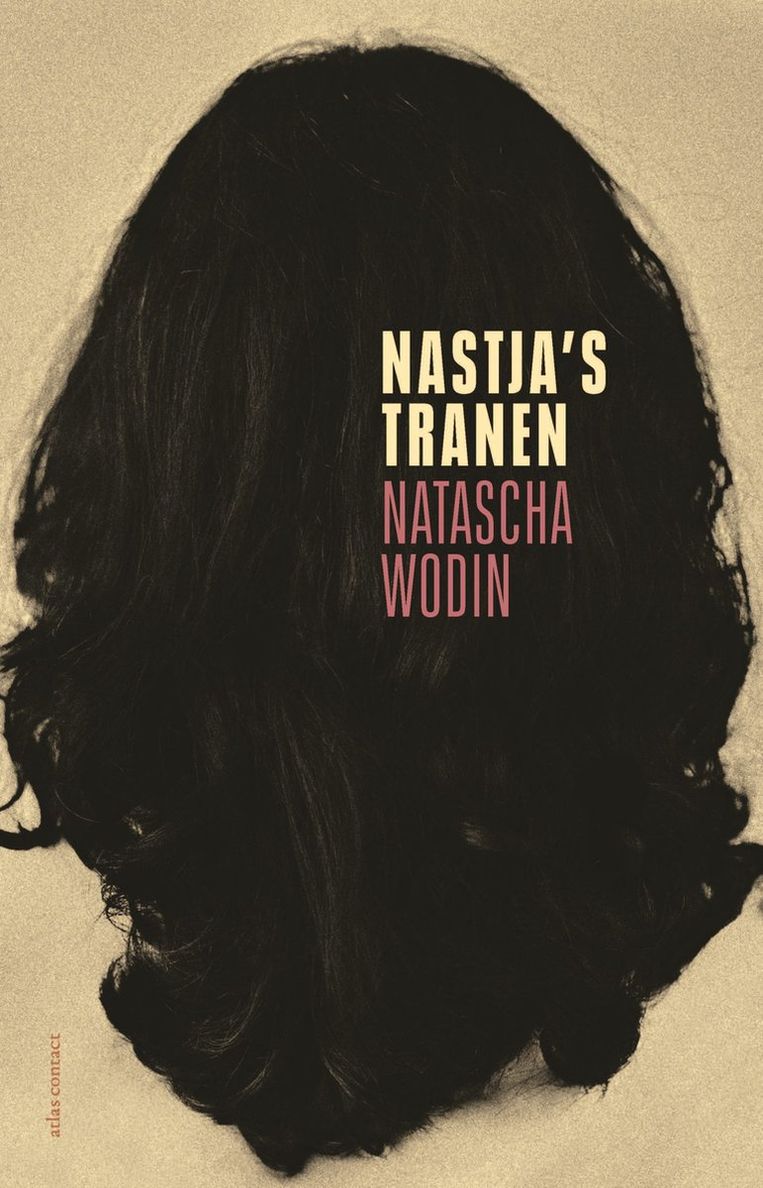 Nastja's tears
Natascha Wodin
translated by Anne Folkertsma
Atlas Contact, €22.99
192 pages