Many bookstores are part of a chain, such as Bruna, Ako or Libris. You are independent.

'The bookshop belonged to my parents, I grew up with it that way and I'm not used to it any other way. I like to be a pioneer and decide for myself what I can do. It's a little more work because you don't get proposals from a purchasing organization. So I am responsible for purchases myself, have contact with publishers and attend as many book fairs as possible'.
Is your offer very different from season to season?

'Absolutely, summer and winter are worlds apart. In the summer, we have a wide selection of books when tourists from all over the country come to Terschelling on holiday. I also have more children's books in the summer than in the winter. From January to March it is quiet. To us, summer is what December is to many other booksellers in terms of peak.'
What is your summer book tip?

'We are very excited about The Dutchman by Mathijs Deen, a Wadden Thriller, about a drowned wadwater hiker. It's set on a Wadden Island, though Texel and not Terschelling, but Deen writes beautifully and we've been fans of his for some time, also because he wrote a story about the Wadden Islands before. If you are enthusiastic yourself, you also sell well'.
Do you primarily sell thrillers in the summer?

Yes, and lots of feel good, like Lucinda Riley and Jenny Colgan's books. We also see that the non-fiction literature has grown enormously in recent years. Biographies but also books about the Second World War. 't Hooge Nest van Roxane van Iperen is already several years old, but still drives well.
And Trusan Knops The island of hope – a family story on Terschelling, the 17th-20th century century, sells well. This has won the Lutine Prize, a local literary award.
'The atlas of lighthouses at the end of the world by José Luis González Macías is a blast. A collection of more than thirty true stories about lighthouses with beautiful illustrations and charts. A gift book that suits us particularly well, because the store is only 100 meters from our own lighthouse.'
Traditionally, many sailors come to Terschelling, what do they read?

'We have a large maritime department. Unfortunately, few new nautical titles appear. all the way to sea by Micha Jacobs, which was published three years ago, remains popular and I have enjoyed reading it myself. About a carpenter from Wassenaar who breaks the world record in ocean rowing, although he has never rowed before. And then take part in the toughest solo sailing trip in the world.
"But also the books off Volkskrantjournalist Toine Heijmans, On the ocean and VHF messagessailors like to read.'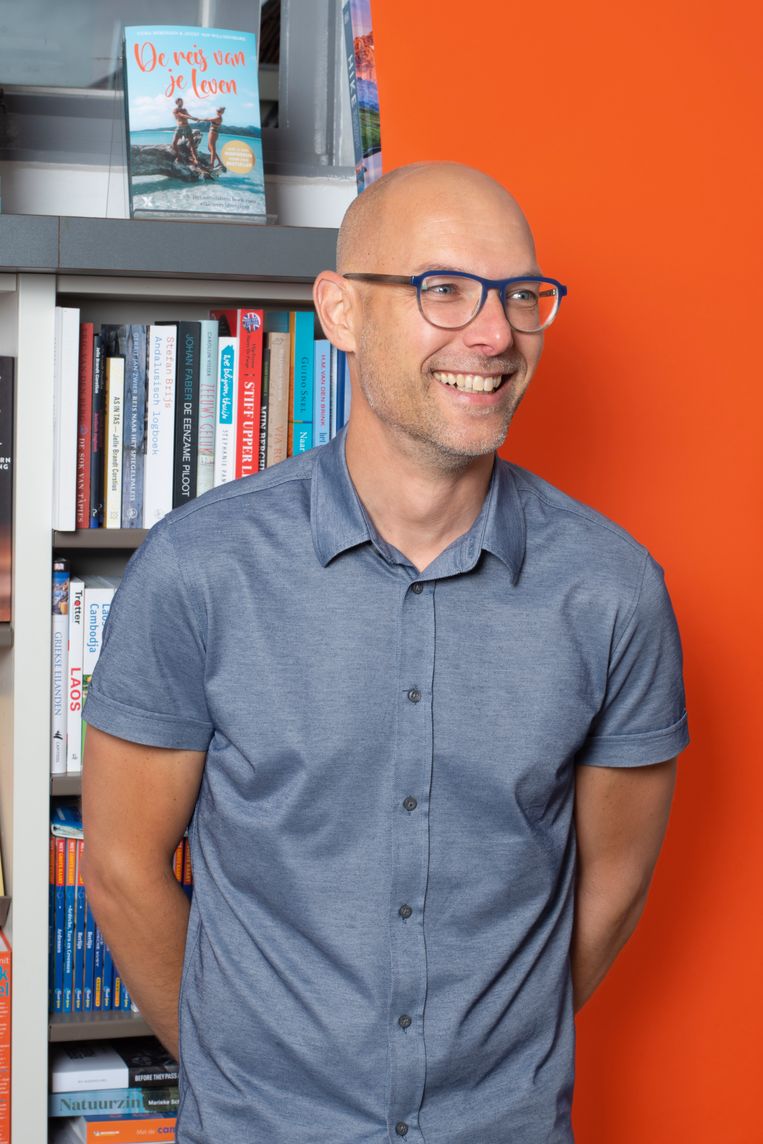 Is the delivery of books more difficult for you because you are on an island?

'You're touching a nerve here. We arrange the delivery via Centraal Boekhuis, we have a 24-hour system. But at the moment we have a problem because Centraal Boekhuis has recently outsourced the delivery to PostNL. So I'm on the phone every week because every delivery is a day late. Very annoying! It is especially difficult for tourists whose books are delivered later than agreed. Then people go back by boat again.'
Has the delivery only changed for the Wadden Islands?

'Centraal Boekhuis has come up with the idea that it is more economical for them to have it run via PostNL, at least for the Wadden Islands. Something is going wrong, but no one knows where. Fortunately, we have a boat connection every day. Then a day later it is there. Fortunately, because if it was even later, we would not be able to compete with Bol.com. Fortunately, as a physical bookstore, we have the good factor.'
Which book do you put in your suitcase?

'We won't go on holiday until October, but I've just started an older biography of Andre Agassi, Open. I'm a sports freak. We also sell sports books very well at Terschelling, especially those from Indoor football. The viewers of that show never read, but have now started doing so because of all the promotion of the show. And then we see that they keep reading. They ask for tips and we're happy to give them. It's nice to get those people to read.'
Who is Michael Funke?

Michiel Funke (46) will become a panel member of the Volkskrant Boekenraad after the summer. "This bookshop belonged to my parents, so I came here as a little boy. My father and mother have run the business for over forty years. I officially joined the company in 1998. 15 years ago, in 2007, I definitively took over the bookstore together with Cora van Herwaarden, now my ex-girlfriend. But we are still good business partners between 9 am and 6 pm, as we say.
'I took my middle-class diploma myself in Leeuwarden, which was necessary at the time to start a business. We once started as book and office supplies, but we have largely stopped with office supplies. We took toys instead, because the local toy shop in Terschelling was closed. The top floor is completely filled with books, and the bottom floor is a children's section with toys, games and coloring books. Books are still the main part of our store, even if you look at our turnover.'