The history of Dutch Calvinism needs serious correction, according to the American historian Amanda Pipkin. Calvinism took root in the Netherlands precisely because of the influence of women. The image is: the woman should be silent. But it wasn't like that at all.'
The famous Calvinist theologian Gijsbert Voetius had already noted this. Women, he wrote, have a much greater talent for orthodoxy than men. This was clearly not only the case in biblical times, but also in his own time, the seventeenth century. He was thinking specifically of a number of very talented women in his own circle of family and friends. With great zeal they preached the Puritan interpretation of Calvinism that Voetius had patented: hard work and frugality in clothing, household goods, and food.
Is the spread of Calvinism in the Netherlands a matter for clergy and learned gentlemen alone? No, says American historian Amanda Pipkin. Precisely the kind of women around Voetius and other influential theologians also played a decisive role in the spread of the Calvinist faith in the Netherlands.
The Golden Age is her favorite time

"Theology was not at all a matter exclusively for men, as is often thought. It was women who ensured that everyday thinking and life were reformed," she says via video link. As a background, she has a museum room with Dutch masters from the Golden Age. It's her favorite time, says Pipkin, who is an associate professor of history at the University of North Carolina at Charlotte.
Recently appeared from her hand Discordant Daughters, a thorough English-language study of the role of Reformed women in the Dutch Republic during the period 1572-1725, the heyday of Calvinism in that region. "It is precisely by studying their role, position and writings that you understand how Protestantism spread in the Netherlands," says Pipkin, who speaks and reads Dutch well.
"The picture is: the woman had to remain silent at that time. But that was not the case at all. No, they were not in the pulpit, but outside they were very active. Women talked a lot, they wrote a lot. Contrary to popular belief, they were also allowed to hold meetings at home and teach the faith there. They were appreciated by their contemporaries, women and men. Their writings went through printing after printing after printing. Even after their death."
Worried faith

Amanda Pipkin makes her point on the basis of six Reformed authors who are not unknown in historical research. "Many historians mistakenly assume that they are the exception to the rule."
Although not easily digestible and rather heavy-handed, this and many other women's writings were extremely popular in their time, Pipkin discovered, as she began to calculate circulation and printing, among other things. Their books – poetry, meditations and other devotional literature – lay on many a Reformed bedside table next to the Bible.
(Continue reading after the image)
The women placed great emphasis not only on serious and somewhat brooding faith, but also on hard work and abstinence in almost everything. "It is difficult for modern people to understand what made the Reformed faith so attractive. Until you start targeting these women and reading their texts. You can see that they took great comfort in their faith, it provided a counterweight to everyday worries. Think specifically about the unexpected death of family members and loved ones due to war and disease."
On the old paper

Pipkin: "A An important reason why women's role in history is underestimated is that men's books in various editions were preserved in collections, while women's in many cases ended up in the old magazine.
She points to the creed of Cornelia Teellinck, one of the women about whom she writes a lot. The fifth edition of that book appeared in 1625. An indication that she was an important interpreter of the Reformed doctrine. People couldn't get enough of it. Even so, today only one copy can be found, in the library of the University of Leiden. And probably the book has only survived, because the author has the same surname as his much more famous cousin Willem. Much more of the men were preserved, moreover in abundance."
However, the talented pious women received support, prestige and status from men in their environment. They formed part of the networks around a number of prominent male theologians, including Willem Teellinck (1579-1629), Gijsbert Voetius (1589-1676) and Wilhelmus à Brakel (1635-1711). The women also helped each other, notes Pipkin. "There was a lively exchange of ideas."
Who was in contact with whom?

The history of religion focuses too much on ecclesiastical issues, says Pipkin. As a result, according to her, a large part of the historical reality has been underexposed for a long time. "You do the past more justice by also looking at the social structures: who had contact with whom, how did people interact with each other, which ideas were important in everyday life? Religious history is social history, something that is sometimes forgotten."
And there is another reason why Holland's religious past seemed to be an all-male affair. Pipkin suspects that various Calvinist theologians and historians of religion, often with religious backgrounds themselves, believe that there is something fishy about women. They would not have been pure in doctrine. "The women emphasize the mystical side of faith, it is often very emotional and intense."
According to Pipkin, it is important to include women and their networks fully in the history of religion. "A historian wants to make it understandable why people in the past acted as they did. It is precisely by seeing the activities of these women that you see how they made the faith understandable to many ordinary people. You can see that they was able to convince others that faith gave much strength and support. That way you better understand how Calvinism found its way into Dutch society."
(Continue reading after the image)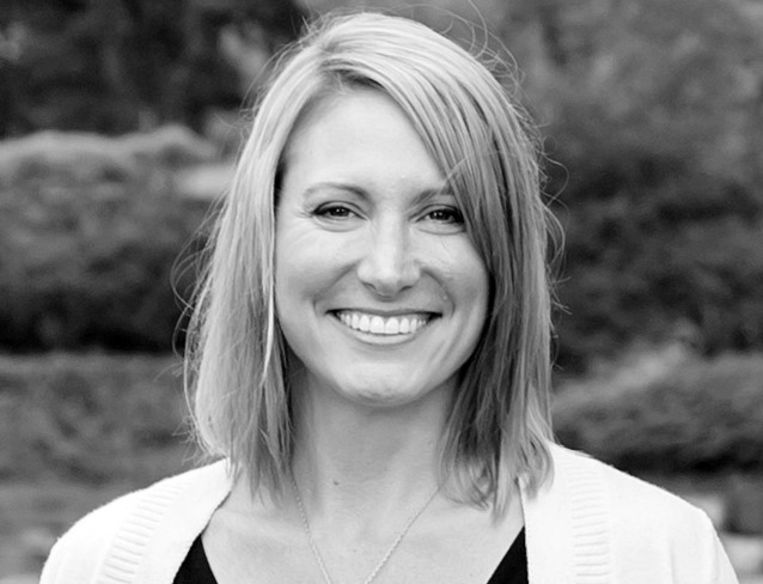 Six Calvinist Women

Amanda Pipkin focuses in her book Discordant Daughters especially on six women who played a role in the establishment of Calvinism in the Netherlands.
Cornelia Teellinck (1553–1576) grew up in a developed Zealand environment, converting to the Reformed faith around 1570. At the age of nineteen, she wrote a confession of faith, a writing with which she made a deep impression on her contemporaries.
Her sister Susanna Teellinck (1551–1625) published this confession plus religious poetry posthumously in 1607 because a copy was in great demand. The bundle was in great demand and saw print after print. Susanna herself was also known for her great piety and acts of charity.
Anna Maria van Schurman (1607–1678) was the first Dutch female student. She was known for her very sharp mind and was in contact with many scholars of her time. In addition to her keen interest in theology, she was also interested in medicine and literature. She also excelled in foreign languages. A French scholar wrote to her: 'There is nothing you cannot understand, nothing you cannot create. You are the miracle of this age.' She was very involved in the church in her hometown of Utrecht, including holding religious gatherings.
Sara Nevius (1632-1706) became known for his spiritual meditations. She was inspired by spiritual experiences and biblical texts. She wrote a lot about the history of her life, her encounters, struggles and consolations, always with the life of faith as the central point of attention. Her writing, i.a An attentive disciple of the Lord Jesusis studied in Reformation circles to this day.
Cornelia Leydecker (1654–1725) was also a literate woman. One of her books is called Serious soul aspirations and contains meditations on the sacrament.
Henrica van Hoolwerff (1658–1704) was best known in her lifetime as a devotional poet. While she herself was bedridden by illness, she wrote countless comforting poems for others. There were regular devotional gatherings near her box bed. According to a contemporary, the poetess had made her soul a 'bookroom of the divine word'.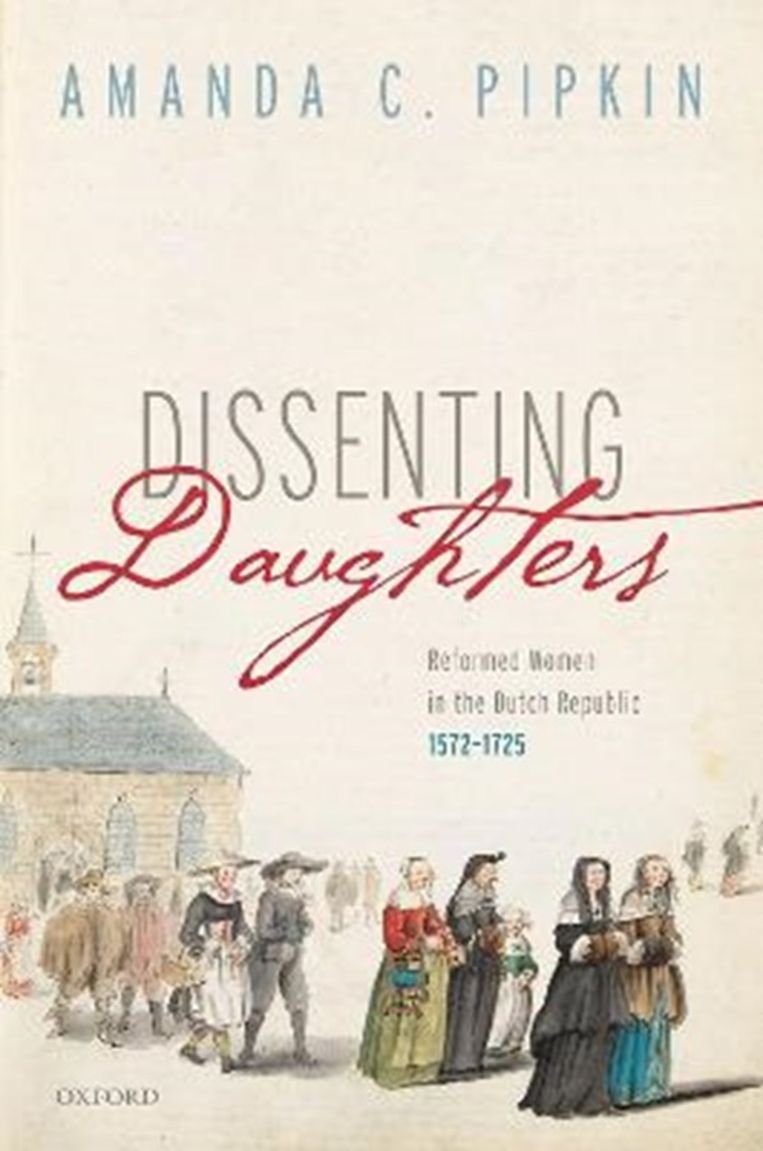 Amanda Pipkin
discordant daughters,
Reformed Women in the Dutch Republic: 1572-1725
Oxford University Press; 288 pages. €90
Also read:

Calvinism and nudity go well together

Dordrechts Museum dispels and nuances myths about Calvinism and art.