Willemien Wagner (55) from Boghandel Wagner in Sassenheim:

"In a way, I was born in the bookshop. My grandmother, who lived to be 103, had a bookstore in Franeker after the war with an indoor library. After my grandfather's death, she was alone for years. My parents started this bookshop in Sassenheim in 1967. Later branches in Lisse and Noordwijk were added, and my father also started a publishing house. My mother was in charge of the bookkeeping for all companies. As a child I always helped in the company. First as a young girl in the shops, later as a sales representative and later in my own company 'Book People Holland', where we sold books to the company's staff throughout the country.
'In October 1990 there were no staff available and I wanted to 'help' my mother in the shop for the last few months of the year to get through the busiest period. That's how I ended up in the store again and stayed. When my mother died in 2010, I continued the business. The years that followed were not easy years with the financial crisis of the time.
Fortunately, we have built up a nice clientele. We organize a book activity almost every week, which attracts people from all over the Bollenstreek.'
Bart Nijensteen (22) Athenaeum Bookstore Southeast:

'I have completed my bachelor's in philosophy and am now starting my third year of studying literature. I have been working for Athenaeum Boekhandel Zuidoost since April, this shop has been open since March 17th. We have a large youth department here, and we also focus on English-language books. Bijlmer is a large part of the city, home to 90,000 people in the store, many international students, but also families from the neighborhood. Children's books also do well here, we primarily focus on books that radiate diversity. Our audience is younger than in the other Athenaeum branches in the south and center of Amsterdam.
'For Athenaeum, I mainly immerse myself in young people's books and keep track of what is popular on #Booktok and Bookstagram. As a teenager, I read a lot of young adults. It is more accessible than adult literature, but deals with serious subjects. But the classics are also covered by the genre, for example I have read many books by Percy Jackson about Greek mythology. So it's a much wider genre than everyone thinks.'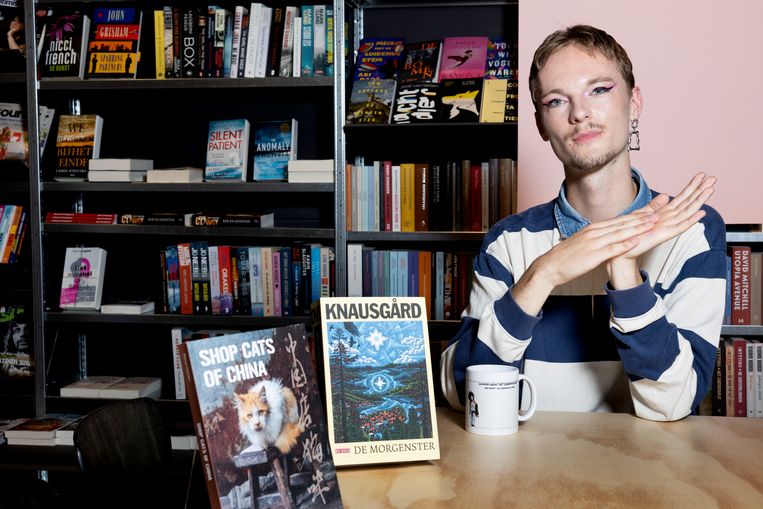 Veronie Snijder-Kramer (62), Kramer bookstore in Winterswijk:

'I went to the conservatory for a while because I was going to be a ballet teacher. But I couldn't do it physically. My parents had this bookstore in Winterswijk. My grandfather had already started with it in 1943. Then my mother said: 'You love to read so much, isn't working in the bookstore something for you?' That's how I got into it. My husband and I have been working there since 1981, and we took over in 1983. We have four children, but so far none of them say, 'That sounds like something to me.' But never say never.
'Winterswijk is famous in writers' circles because Gerrit Komrij was born here, it is a good resort with many campsites, many tourists come here in the summer. People from the Enschede and Doetinchem regions also like to shop in Winterswijk, so we have a regional appeal. I myself am a thorough reader. We have a wide range from suspense to literature and also a large children's department.
'Our building is from the 18th century and is very large, almost 400 square metres. We live on it ourselves. I sleep in the same room where I was once born.'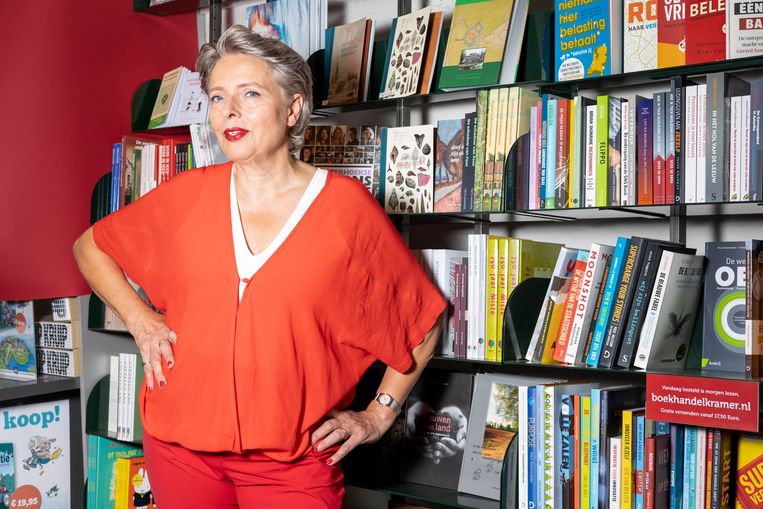 Maartje Kroonen (40), store manager Bijleveld Boghandel:

'I grew up in Dordrecht in a street where there was a bookshop, I already walked around there as a child. I studied literature in Utrecht and I worked there for about ten years The Literary Bookstore at the Lijnmarkt in Utrecht. So in 2016 I became head of the Bellettrie department – ​​Dutch fiction and poetry – at Athenaeum Boekhandel at Spui in Amsterdam. I have been back in Utrecht since 2019 and I work as a store manager at Boekhandel Bijleveld.
'Bastiaan Bommeljé is the owner of Bijleveld, but he mainly focuses on the company's publishing arm and gives me free rein in the composition of the range and the ins and outs of the bookstore.
"Bijleveld is an independent bookshop and the shop is relatively small, around 80 square meters of shop space, which forces us to make clear choices in terms of what is on offer. We are not dependent on a bestseller top 60, we sell what we find attractive, for example we have recently expanded the philosophy and art section. But we have e.g. not a sports department. Our offer is broad, I always say: we have a book for everyone.'