The train

BBC 2, 3.20pm
(Thriller, John Frankenheimer, 1964) At the end of World War II, the German occupiers want to run a train packed with stolen French art to Germany. The French resistance is trying to put an end to that with a complicated plan. Station Master Paul Labiche (Burt Lancaster) plays a big part in this. This early film from director Frankenheimer (The Manchurian Candidate) is full of excitement and action and exudes an authentic atmosphere. Paul Scofield plays a delightful German villain, and there is a small but important role for Jeanne Moreau.
Brainwashing special: How intelligent is AI?

NPO 2, 19.17
Thanks to artificial intelligence (AI), doctors can detect fatal diseases at an earlier stage, drivers obey traffic rules better, and we all have a personal voice assistant in our pocket. But like any technology, AI can also be abused. It was done, for example, by the responsible officials in the additional case. In a special from Brainwashing Maaike Schoon talks to experts from philosophy, politics and art about the fair and responsible use of artificial intelligence.
Summer guests

NPO 2, 20.15
Psychiatrist Bessel van der Kolk is one of the leading experts in the field of trauma. The last Zomergast of this season talks about his work and had no problem illustrating this. 'There are many films that deal with trauma and are therefore applicable in my field. And the amazing thing is: films are often more expressive than books, because trauma is not about words, but about reactions and feelings.' The 79-year-old has always looked for new treatment methods for trauma and is currently researching the use of psychedelics and MDMA.
Sihame

NPO 3, 20.19
18-year-old Sihame's (Ahlaam Teghadouini) life is turned upside down when a video of her is posted online. Not just any movie, but a sex video of her and her ex Sihame is spoiled by friends and family and abuse and threats online. However, she refuses to play the victim role and decides to take revenge on the boys who pulled her out of this trick. The new drama series Sihame is the brainchild of Achmed Akkabi, one of the writers and main characters of dirty mafia.
Musical Awards, Kick-off

NPO 1, 21.24
During the Amsterdam Uitmarkt, the audience also gets a taste of the new musical season. Simone Kleinsma, Freek Bartels and Pia Douwes take the stage on the Museumplein, where Marlijn Weerdenburg and Frits Sissing Musical Awards, Kick-off present. The crew of Les Misérables 2023 introduces himself and there are highlights from e.g Charlie and the Chocolate Factory, Diary of a Sheepdog and Blind date. In addition to being a presenter, Weerdenburg is also a musical star, and she shows that tonight in a special performance.
bull's head

Canvas, 9.35 p.m.
(Drama, Michaël R. Roskam, 2011) At first you think you're watching a brave but messy Flemish attempt to imitate an American mafia movie. An ugly flashback later changes bull's head in what it really is: a beautiful tragedy of fate, worn by Matthias Schoenaerts, who gained 27 kilos à la Robert De Niro. In the film, partly based on an infamous Flemish cattle hormone scandal, he largely silently portrays a farmer who, after a dramatic event in his youth, lacks in every way the ability to make something out of his life.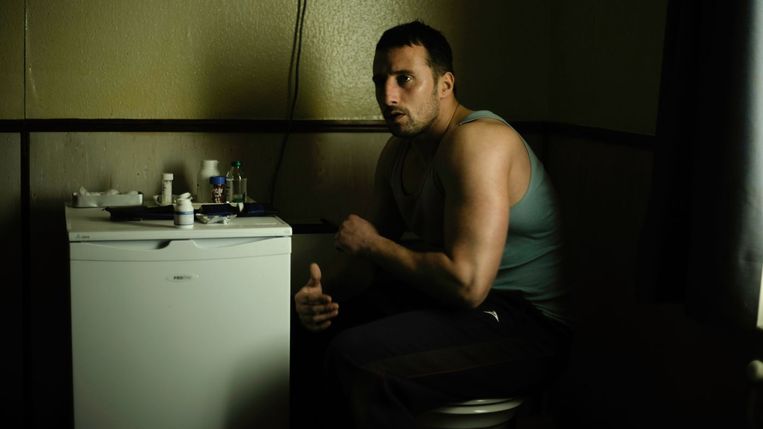 Fanny and Alexander

NPO 2, 23.24 hours
(Drama, Ingmar Bergman, 1982) The favorite film of this season's final Zomergast, psychiatrist Bessel van der Kolk, is this impressive family epic by Swedish film giant Ingmar Bergman (1918-2007). Of Fanny and Alexander he told about a brother and a sister who, after the death of their father, suffer from the remarriage of their mother, an actress who remarries a priest. Bergman shows the child's perspective in an excellent way, looks back more or less autobiographically (he based the main characters on his sister Margareta, his father Erik and himself) and incorporates numerous themes from his life and his previous films into his three-hour-plus masterpiece.