"New buildings often have no character, and a cultural center must have soul, I wanted to introduce that from the start", says director Hilda Vliegenthart from De Nobelaer. "That's why we immediately set about making it happen. We started it five years ago by organizing a competition among students, and further ideas emerged during construction."
Hilda is proud of the collaboration between many local stakeholders, but also the big names such as Marthe Röling and Deen van Meer, who make a great contribution to the new cultural center. "Uilenbos on the roundabout is hardly noticeable from the car, but from our foyer everyone has a beautiful view, which is why Uilenpoort is a nice link to the existing artwork. And with Deen van Meer, we have managed to make the walls of our building come alive with what is happening in our cultural center, but also with a fine link to the history of De Nobelaer."
For Hilda, the circle is now complete. She will leave De Nobelaer as director at the end of next month. "Building connects, and we have done that. Famous artists are connected with local artists, history with present. I look back on a good time here with nostalgia, but I also see that something very beautiful has been created, which will allow Etten-Leur, a place I have closed to my heart, to move forward for decades."

Photo – René Schotanus
Broadway photographer Deen van Meer has been away from Etten-Leur for over 30 years, but when his sister informed him about the new De Nobelaer building, this was the time for him to give something back to his hometown and the theatre. The world he has made a career in. With 3 enormous photo walls, De Nobelaer is portrayed in the history and mission of the cultural center.
Deen, who lives in New York, proudly talks about the works that will soon bring the walls to life. "We got the old country house of Justus de Nobelaer back for the Justuszaal. There was an old watercolor at Tilburg University that we were allowed to use. This completes the circle from the old country house to the new theater. Another challenge was to depict what that happens in a theater, ballet and drama. Here, too, I have been looking for a long time for beautiful images that I hope will inspire people. Finally, there was a wall near the dressing rooms, where we would like to give the people who perform in the theater a place, for that I came back and took pictures of the last performance in the old building, I have merged these pictures into one whole, so that as many disciplines and participants as possible can recognize themselves in them or see themselves literally." Deen can't attend the opening himself, "And I'm very sorry."
The text continues below the image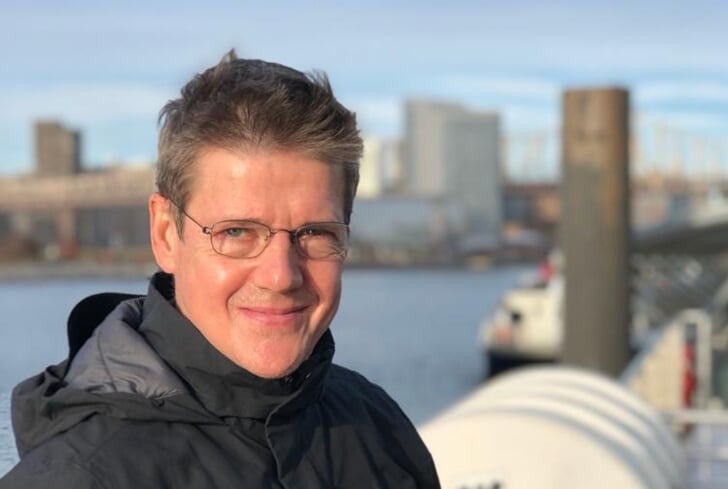 Dane of More – Dane of More
Maryam Bashari Rad was born in Iran and has lived in Etten-Leur for over 20 years. She has been selected to shape the winning design of the eye-catching competition among students. A competition that was already launched in 2017 and won by Bas Geerts. He designed an art fountain that will soon hang as a plaque at the entrance to the cultural center. The design reflects the different disciplines that meet in Nobelaer.
At the time, the jury announced that it was aware of a number of important aspects when selecting the winner: the design had to be interactive, it had to show that Nieuwe Nobelaer is for everyone, and it had to be cheerful – indeed natural. The design 'Art Fountain' by the then 10-year-old Bas Geerts from 't Carillon elementary school best met the jury's wishes and was thus named the winning artwork.
At the time, the approach was a real fountain, but construction and maintenance proved too expensive, so it was decided to make Bass's design into a plaque made by Maryam. The design, a series of superimposed stones on which not only the name of the new cultural center is written, but also the main art movements gathered in Nobelaer, immediately gives visitors a good idea of ​​what to expect in this beautiful new building in the heart of Etten – Leur.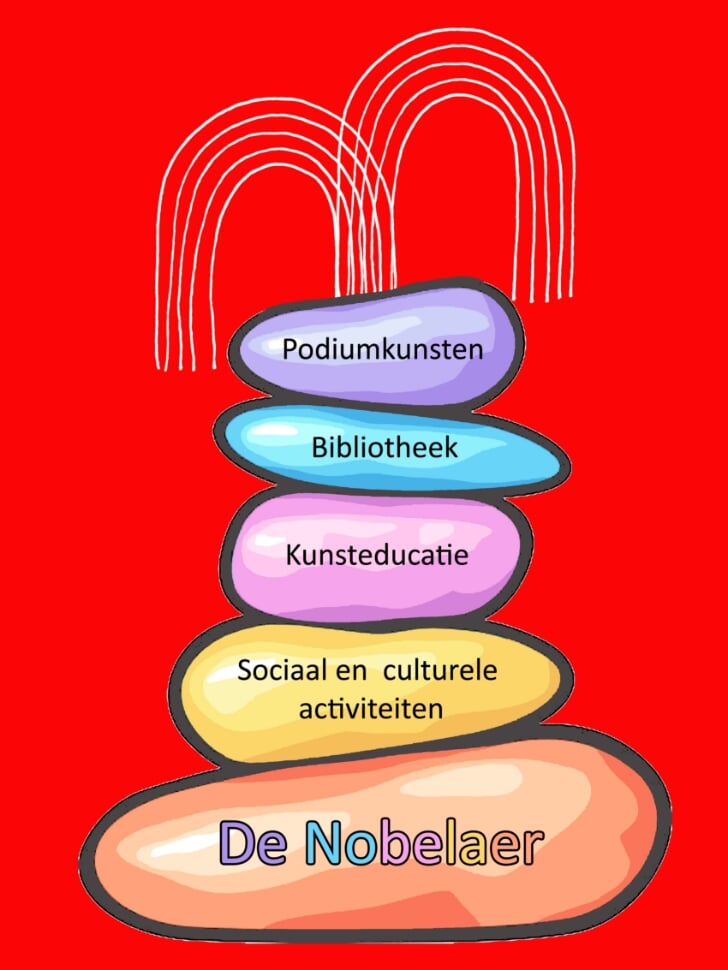 The record that comes at the entrance – Bas Geerts