Theater: Dutch hopeOverschild, until September 14

A lot of fascinating location theater is being staged throughout the Netherlands this (late) summer. In addition to performances such as Zuiderzee's Sorrow (near the Frisian Oudemirdumer cliff) and Made of cotton and water (a town musical in Almelo) a large-scale theater version of the TV series can be seen in the village of Overschild in Groningen Dutch hope (2014-2020). The series revolved around forensic psychiatrist Fokke Augustinus (Marcel Hensema), who moves with his family to a farm in Groningen and finds a cannabis plantation plus all sorts of shadow types. The musical theater performance has been given a new story, which takes place both before and after the events of the series. Marcel Hensema also takes part again, assisted by a cast that includes singer Janne Schra and theater maker Joost Spijkers. The exciting story is accompanied by cinematic music from a 27-piece orchestra. It creates a good late summer atmosphere in the yard of the Groningen farm Hoog Hammen, where the TV series was also filmed.
doll: Appelpop, Tiel, 9 and 10 September

The summer festival season is almost over, but yes, there is still that little bit of partying. And Appelpop te Tiel, which once started as a musical distraction during the fruit parade, is also inflation-friendly because, as always, the entrance is completely free.
The line-up is a rollercoaster of Dutch pop, rock and hip-hop, from the elderly to the very young. And the new generation of pop talent stands bravely at Waalkade. For example, on Friday we welcome Wies, Merol, Joost and Davina Michelle. A day later, S10, Antoon, Meau, Pip Blom, Froukje and the inevitable Goldband pretty much close the Dutch outdoor pop season. The heroes of the past are not to be missed: Guus Meeuwis, Diggy Dex and Di-rect keep an eye on things for a weekend and make sure parents have something to laugh about too.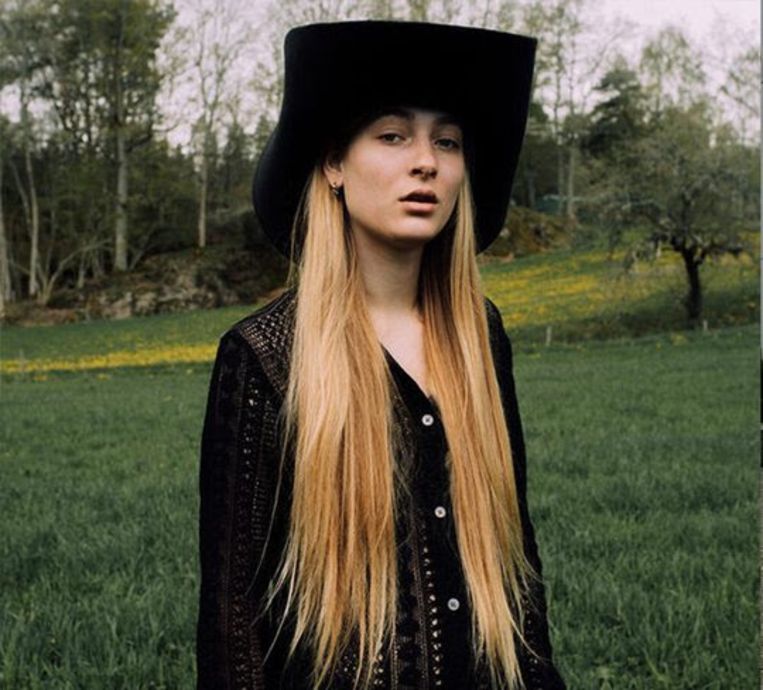 Movie: Casablanca Beats (Nabil Ayouch)

Casablanca Beats follows a group of teenagers with musical dreams in Sidi Moumen, a poor suburb of Casablanca. They are taught dance and rap in an art center. Their hip-hop teacher is Anas, a 20-year-old who sets high standards for his students. It turns out to be right, because the young people are talented. And they have something to say.
The Moroccan director and screenwriter Nabil Ayouch has previously filmed in Sidi Moumen. His second feature film Ali Zaoua (2000) was about street children in the neighbourhood. And with that impressive Les Chevaux de Dieu (2012) he created a fictional portrait of the radicalized young Muslim terrorists from Sidi Moumen who committed a series of suicide attacks in Casablanca in May 2003.
The socially involved Ayouch then set up a cultural center for young people in the neighbourhood. There he took Casablanca Beats op, a musical that is about more than just music. Just like in his movie Much loved (a drama about a group of prostitutes banned in Morocco) Ayouch shows the tensions in Moroccan society and he opposes conservative Islamists.
Music, like all art, does not conform to the system, let Casablanca Beats to see. Once again, Ayouch pleads for freedom of expression, this time with a cheerful, catchy film about rap's poetic combativeness and the importance of a good teacher.
Photography: Johan van der Keuken, Nederlands Fotomuseum, Rotterdam, 7 October to 5 February

Before Johan van der Keuken (1938-2001) became one of the most important documentary filmmakers in the Netherlands, he had made a number of photo books at a young age, including we are 17 (1956) and Mortar of Paris (1963) are now classics, priceless in their vintage version. we are 17 is an incomparable portrait of his own generation: early but also melancholic students, precisely photographed and strongly designed as a photobook, the beginning of a long Dutch tradition. One of these images has reached the Gallery of Honor of Dutch Photography, also in the Nederlands Fotomuseum. In the late 1950s, Van der Keuken studied at the film school in Paris and rarely wandered around the city without a camera. The photo book Mortar of Paris, where the images appear to have been created during a stroll, can also be considered a precursor to his work as a documentarian. At the same time as the exhibition, a publication about Johan van der Keuken as a photographer will also be published.