Children in poverty. Poverty can be crippling for adults and certainly for children in a family where the stress of poverty is always present. Where it can be difficult in a human life, adults usually have the opportunity to break out of poverty. We have a social safety net for those who really need it.
Based on that assistance, it is important to get back to work as soon as possible and stand on your own two feet. Only by working, developing yourself, can you leave a situation of poverty behind. Children may not have them. Children in poverty cannot do anything themselves to improve their situation, while we know that they can bear the consequences of poverty in the family for a lifetime. It is undesirable, because it is precisely as liberals that we are strongly in favor of equal opportunities. VVD considers good education for every child and being able to participate in sports, for example, as crucial to promoting equal opportunities. A well-filled stomach before you start the school day is unfortunately not obvious for all children in Amstelveen.
(Source VVD Amstelveen – 2022)
Elisa De Marco councilor in VVD-Amstelveen
The Food Bank Amstelveen organized a fundraising campaign for these children last weekend. How many children in Amstelveen go to school, randomly or structurally, without breakfast? Unfortunately, no information is known about this, but one child is one too many. That is why VVD Amstelveen supports the efforts of the food bank Amstelveen. The number of adults and children who use the Food Bank is considerable. But the Food Bank is a safety net, not a structural solution. This must come from society and therefore from politics. Therefore, we ask the councilor written questions, specifically about children, and we discuss a sustainable solution with him.
Written questions to the municipal council in Amstelveen municipality from councilors Elisa De Marco and Victor Frequin from VVD:
Dear College,
Last weekend, the Food Bank Amstelveen organized a fundraising campaign "You can't live on an empty stomach". More and more children turn to the Food Bank for a nutritious breakfast. The VVD faction supports this action and is concerned about the situation of these children. The food bank is a safety net, but the structural solution must come from society and thus politics. In this connection, we ask the college the following questions:
1 -How many children are currently living in poverty in Amstelveen? And how many children incidentally or structurally go to school without breakfast? Does the board have insight into this, and if these figures are not available, what can the board do to gain insight into this? Without wishing to violate privacy, the question is whether data from the Assistancen and the Food Bank can provide insight into the Amstelveen problem. Please give your answer to this.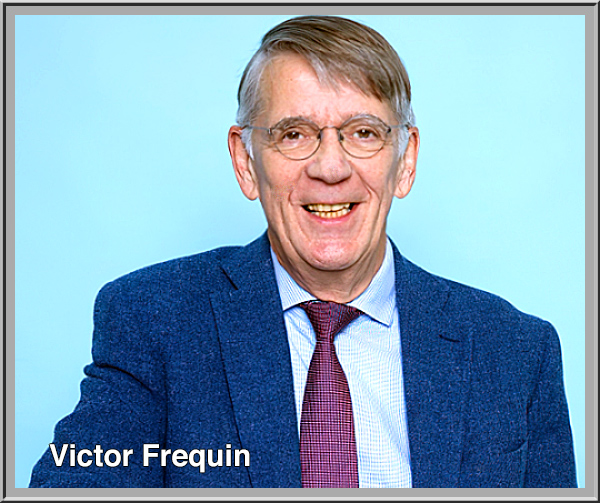 (Source VVD Amstelveen – 2022)
Victor Frequin councilor in VVD-Amstelveen
2 – What schemes does the municipality now have to concretely support this group of children, and what is the number who make use of this. Would also like to have an insight into the development of this. Do more/fewer children use e.g. the computer control, the swimming facilities, the Amstelveen pass? And do you know how many children make use of (poverty) schemes at, for example, Amstelveen sports associations. If not, would you like to look into this?
3 -And are the current schemes effective and are we reaching the right groups? If we start from the national data on how many people, including children, live in poverty, how does the number of people/children in Amstelveen who make use of our schemes compare to this national number? And if too few children make use of the existing schemes, what will you do to improve it?
4 – Do you intend to revise the existing poverty policy memorandum in the short term and continue with concrete proposals to the Council to reduce and preferably eliminate poverty, especially among children?
On behalf of the VVD faction, Elisa De Marco and Victor Frequin