The Nieuwe Waterweg has existed for 150 years, and it is being celebrated. Inspired by the OPEN Rotterdam podcast series Waterway Stories, we ask five Rotterdam photographers to capture what it's like to live and work along Rotterdam's largest river. In this first article, we talk to Jin Yuen, a Cantonese visual artist and photographer from Katendrecht, who rediscovers the North Island, which is nostalgic for him, while listening to the story of Fadime Oguz.
Fadime is the owner and manager of perhaps the best-known and most popular lunchroom on the North Island: Fadi's. "Fadime tells what it was like for her to get out of her comfort zone and leave her Turkish community to open a business on the island. "This is very recognizable to me. Because sometimes starting something new means getting out of your familiar nest," says Jin.
About the photographer
Jin studies at the Willem de Kooning Academy and bases his work on his culture, traditional traumas and the sacrifices his ancestors made to give him a future. "Photography is my way of seeing the world without meddling in it. My work is intense and social. And it's nice to recharge for a while by observing. It is a kind of meditation."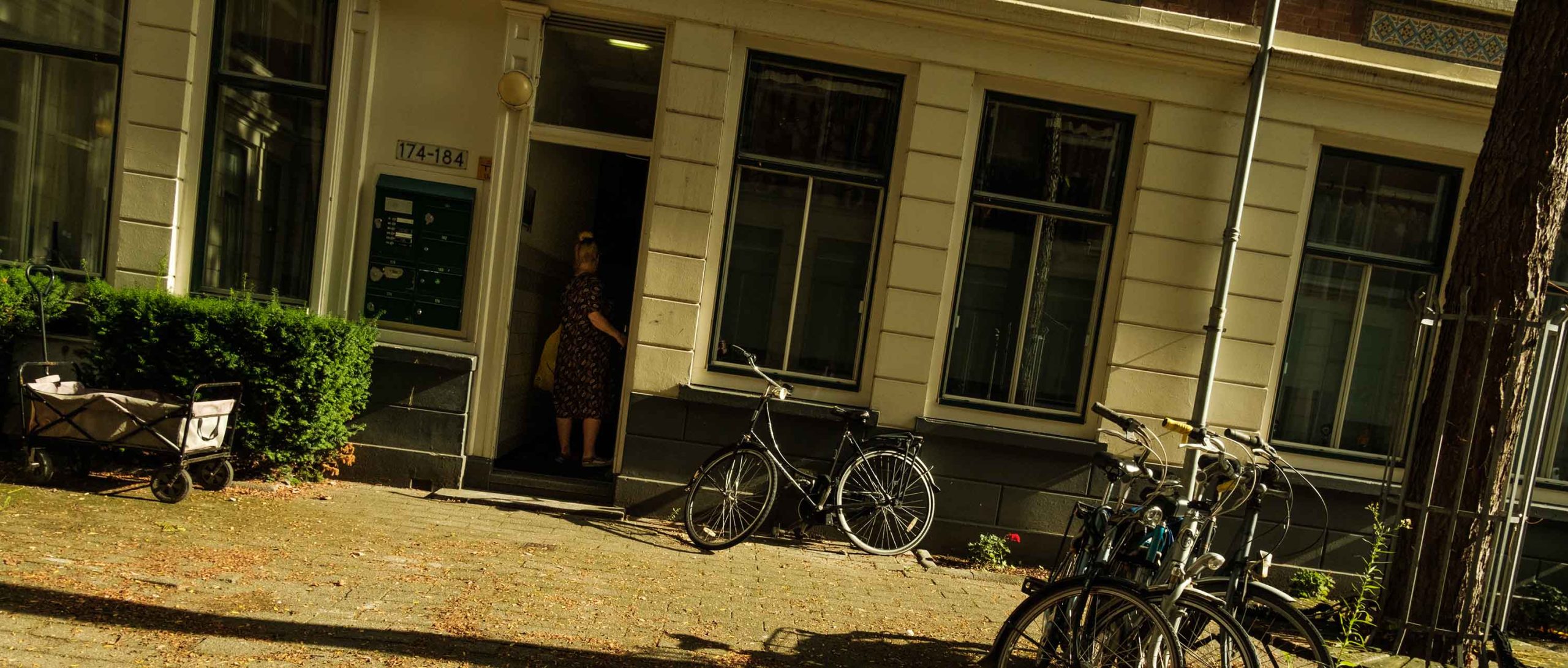 What does Rotterdam water mean to you?
"For me, water has a beautiful meaning. I think about how many people with a migration background have come here to build a new life. I was born near Hong Kong and was very young when I came to live in Rotterdam. I lived in Katendrecht for a large part of my childhood, which is also close to the water."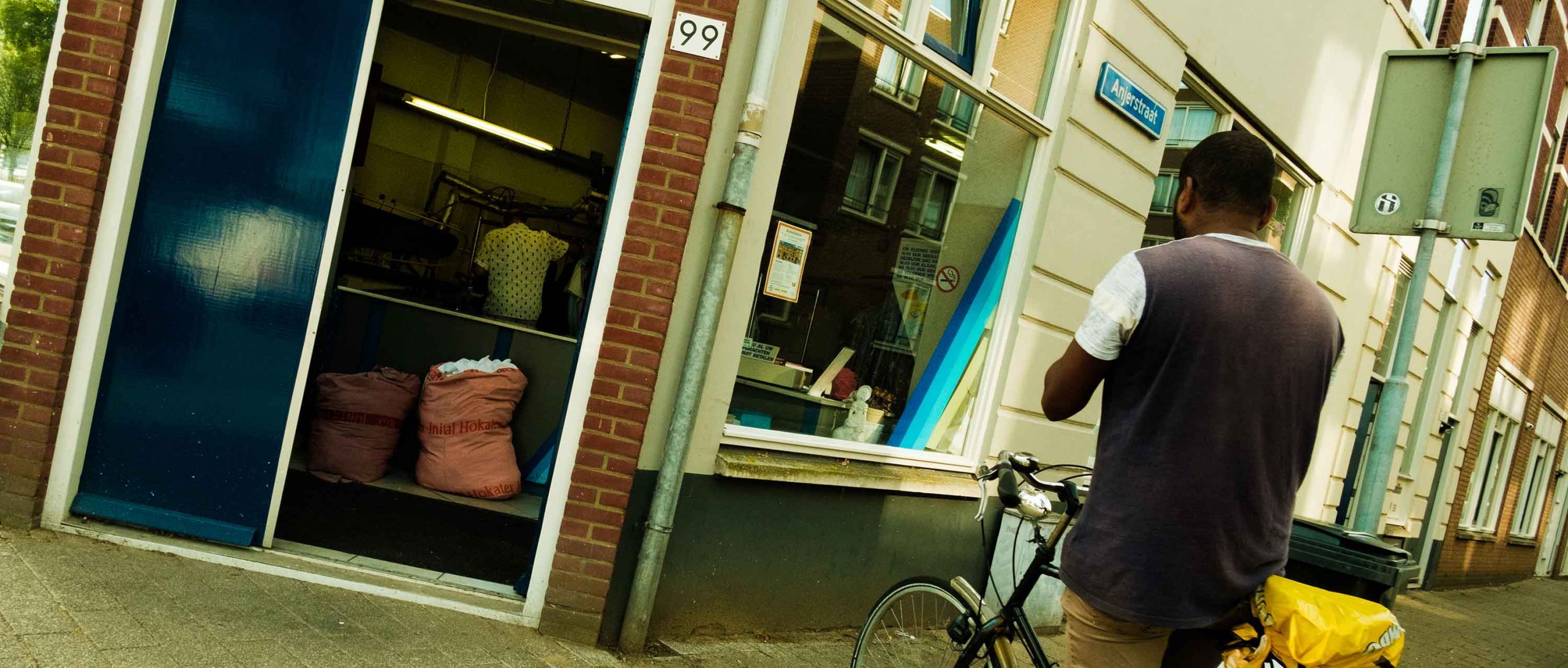 How well do you know the North Island?
"For me, it was not such a deep story. When I was little, I went to the dentist on the North Island. So I already knew the route. At an older age, I went there to take pictures. It's like a village for rich people, close to the city."
What did you think of the conversation with Fadime?
"Very special! It seemed as if I was walking next to Fadime as I walked the route. I saw exactly the same places she described. It was like living an intimate memory."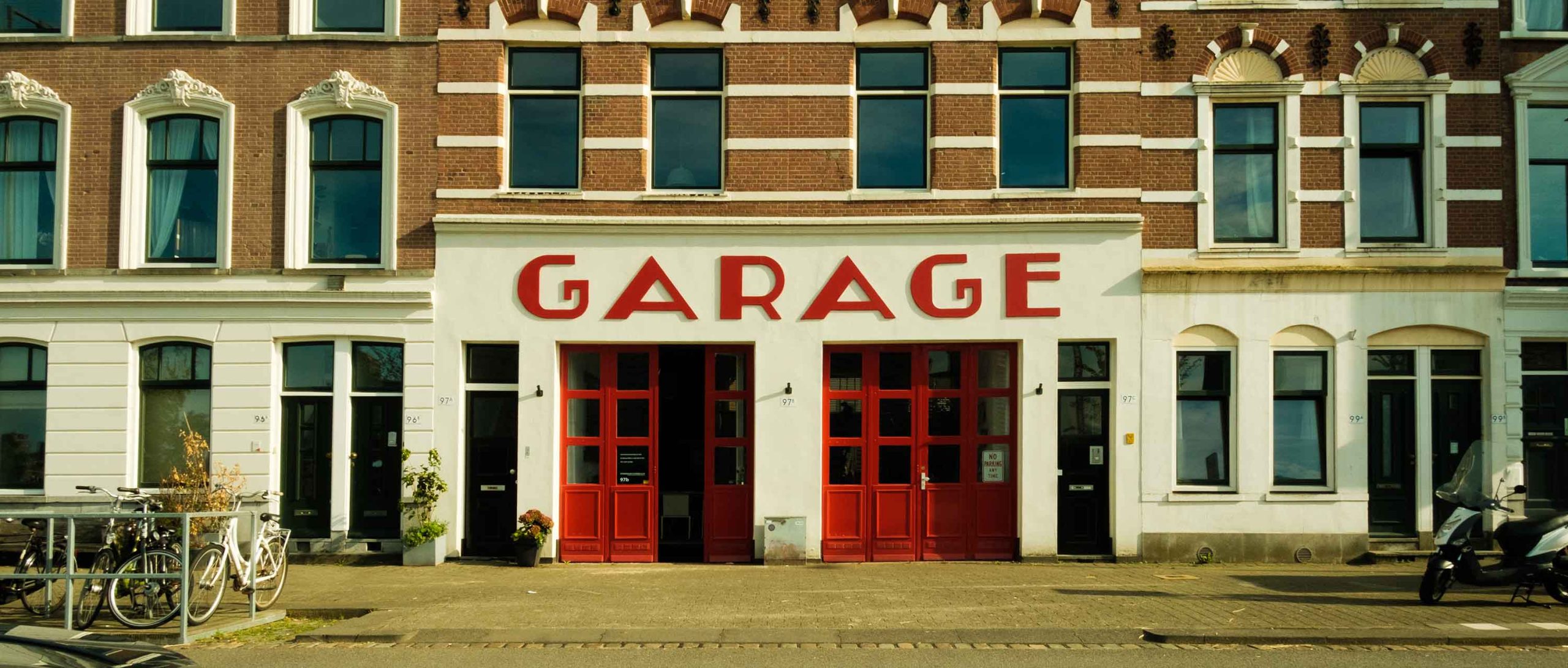 What do you remember most from the podcast?
"I was happy to hear that Fadime has one restaurant on Noordereiland, but does not want it to be bigger or more. For her, interacting with the community on the North Island is much more important than growing. This is very recognizable to me. When I came to live in Rotterdam, I missed the feeling of a community, and I couldn't get that in my own neighborhood. Therefore, like Fadime, I went to search elsewhere. Although she lives in Vreewijk, Noordereiland is her island."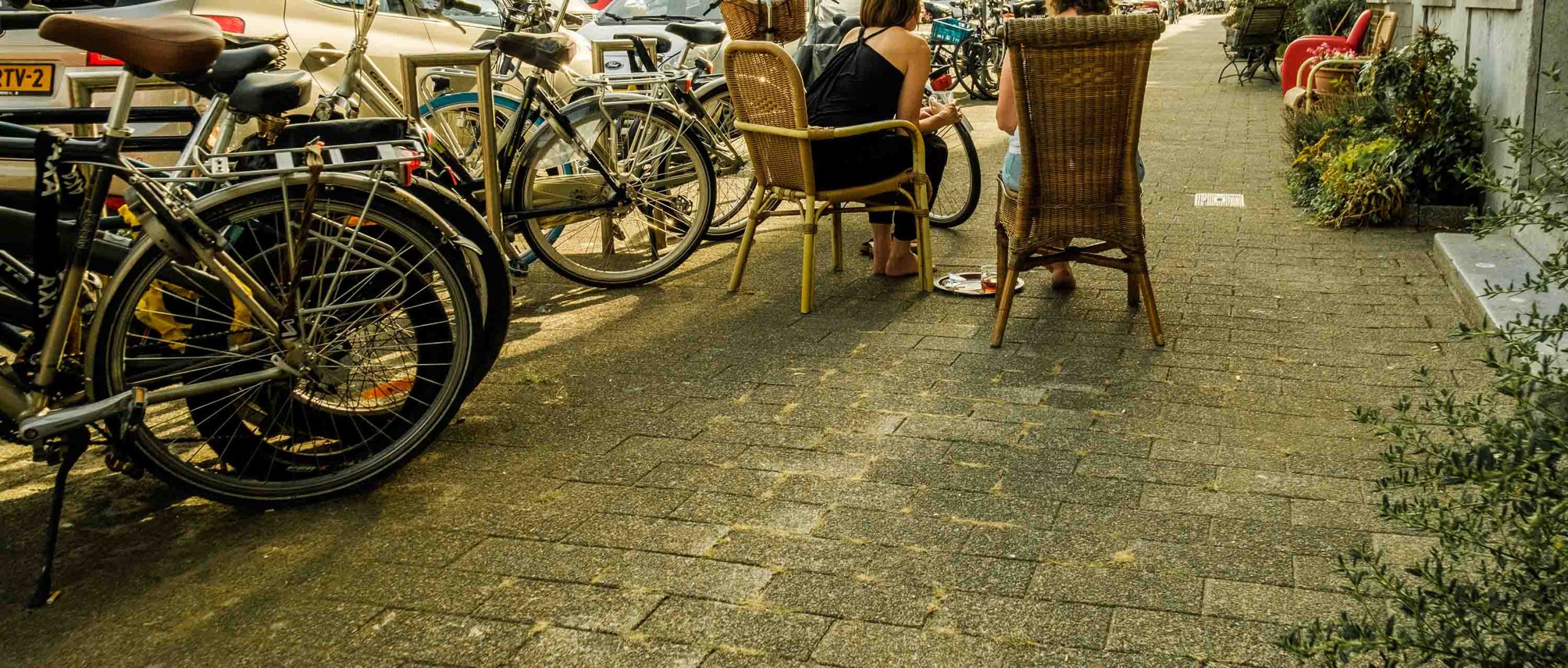 Why did you choose this image selection?
"I think this choice is a good balance between the beginning and the end of the route. These are images and moments of people that you will see again when you walk the route yourself. Like walking through a memory. I try to photograph everything in an amorphous way and set up my camera so that all my pictures have a different look. I find this much more interesting. The format is widescreen and very cinematic. With this I try to create a dramatic effect. It makes it much more real, like seeing through two eyes. This allows you to see very far."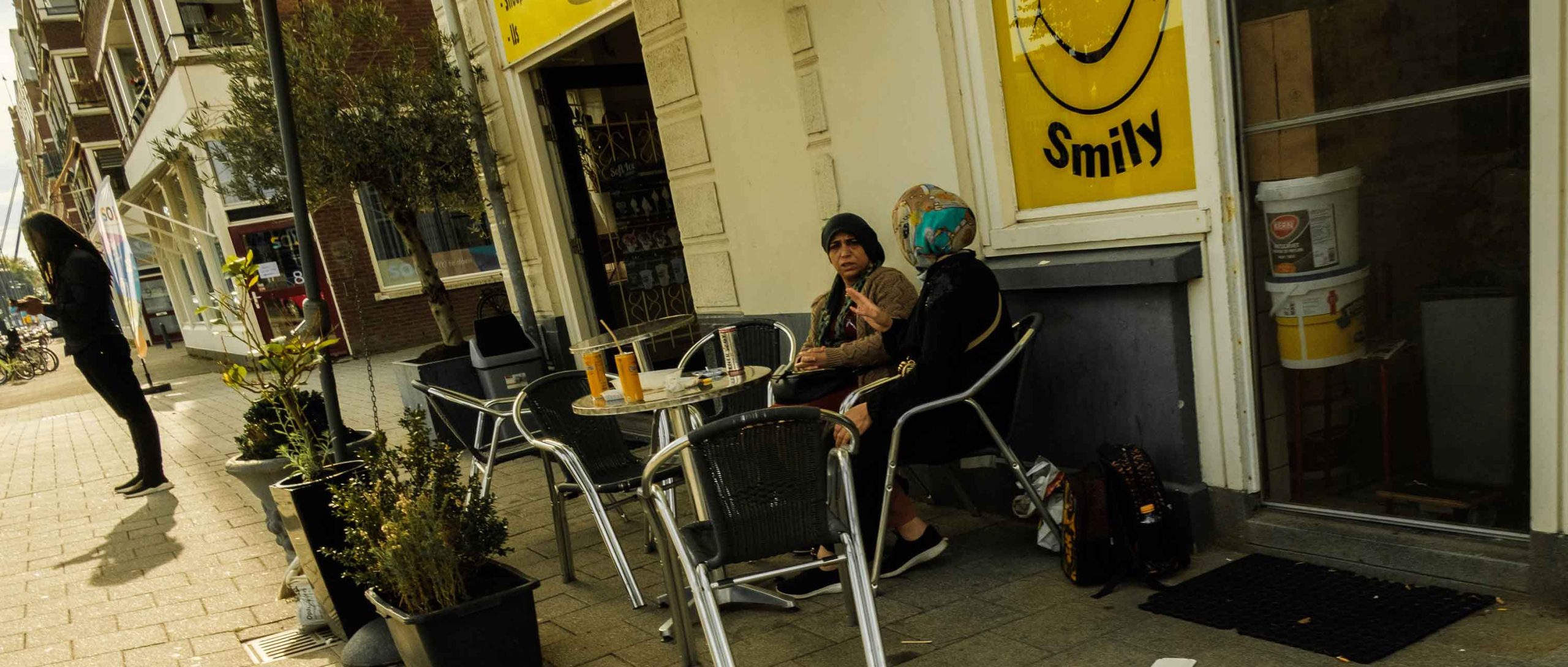 Has your view of the Nieuwe Waterweg changed after listening to the podcast and following the route?
"I don't know if my view has changed, but now I think it's interesting to think about someone's favorite route when I walk through the city. So I ask myself the questions: Which route do you take?, What memory do you have of it and what nostalgic feeling does it evoke in you? Maybe something beautiful or painful happened. What's good for me is sad for someone else, and that's what I find so interesting and beautiful about it."
Curious about Fadi's story? Listen back to the podcast here.
In 2022 we will celebrate the 150th anniversary of the Nieuwe Waterweg. OPEN Rotterdam, in collaboration with Dore van Duivenbode and Inge Janse, has created the five-part podcast series Waterweg Stories, which tells the stories of Rotterdammers who live along the river. Listen back to all episodes of the podcast on OPEN Rotterdam's channels.