A new world order has been built on this receipt. Pieter Harmensz, town messenger of Enkhuizen, could not have suspected this when on 9 September 1606 he received proof that he had paid 150 guilders to help make the activities of the Enkhuizen chamber of the Vereenigde Oost-Indische Compagnie possible. Although he must have had high expectations for his investment: 150 guilders (five times the monthly income of a skilled worker) was quite a sum for an official working for the mayors.
Pieter Harmensz could not have imagined that this receipt would be fished out of the archives four centuries later as the world's oldest share. Nor could he have known that he had a financial innovation on his hands that would enable corporations to grow into organizations richer than governments and more powerful than states, with their tentacles spread across continents. They often receive help from governments, such as special tax breaks or financial support. Today we call them multinationals. VOC is considered the first.
By cutting the company's capital into small, marketable chunks, it was no longer necessary to rely solely on the wealth of princes or wealthy regents to finance risky activities. Pieter Harmensz could also participate, and with him the little woman or man – for a guilder or 50 he already had a share in the VOC. Anyone who wanted to get rid of it was allowed to sell shares on; thus the Amsterdam Stock Exchange was born. And so the accumulation of wealth became possible and worth pursuing for a growing group of citizens.
The tradable share enabled two things that the world's multinational corporations still thrive on: economies of scale (for example, the VOC raised the enormous sum of 6.4 million guilders at its inception in 1602) and spreading the financial risk. Because investors share in the profits as well as the losses, a company can afford crazy risks.
And there were quite a few risks in the spice trade: ships were wrecked, cargoes were lost through robbery or corruption, crews died, prices plummeted. There were lootings and killings, but that didn't count as a business risk. Just as far into modern times, it "didn't count" if factory managers poisoned rivers or textile farmers let children collect their T-shirts in a ruined sewing workshop with no emergency exits, as long as the aforementioned rivers or sewing workshops were far away from here.. The answer to complaints were that multinational corporations actually bring a lot of good to (former) colonies. Work, new things, income.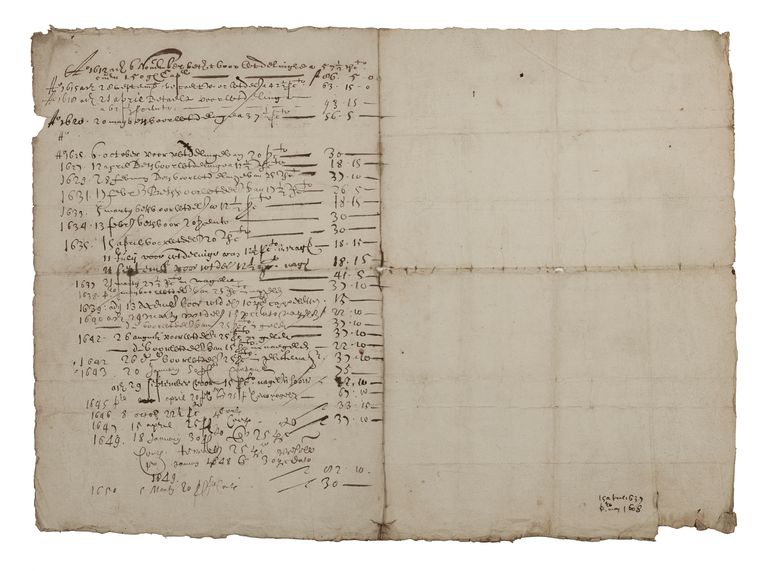 Pieter Harmensz's receipt also symbolizes a problem that is still pressing: the investor finances activities without having a good idea of ​​(or perhaps wanting to see) the effects of these activities. Today it is sports shoe manufacturers profiting from Uyghur forced labor, oil refineries destroying the Ogoni habitat in the Niger Delta, mobile phone manufacturers processing minerals mined by children in the blood fields of eastern Congo.
In Pieter Harmensz's time, the VOC had the means of a state: the States-General allowed it to wage war between the Cape of Good Hope and Japan, occupy territories, make treaties with Asian monarchs, and use slave labor. Everything to conquer the monopoly in the trade of cloves, pepper, cinnamon, nutmeg, coffee, tea, silk, opium and much more. Immediately permission to kill, because the authorities saw trade as a public task. Later, the West India Company would sail across the Western Hemisphere on a similar mission.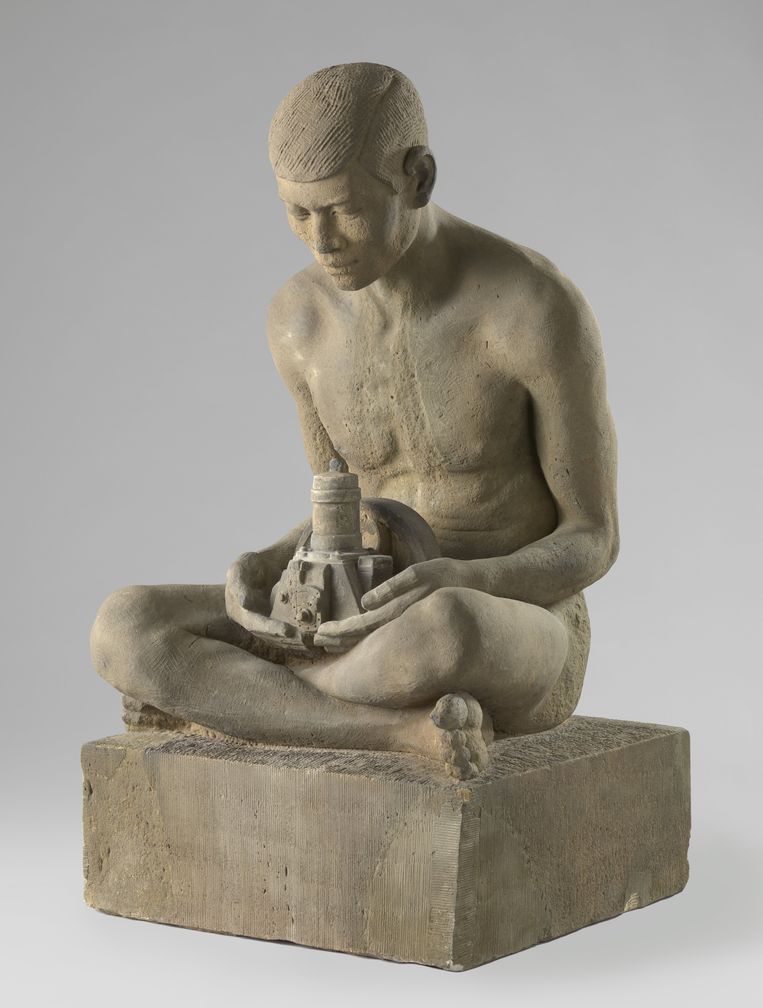 Jan Pieterszoon Coen's terror on the Banda Islands (see also section 5) is considered an extreme example that was already controversial at the time. But Coen's actions are also a logical consequence of the view that conquered territories are an unimpeded source of raw materials for the occupying power. Property rights for the people already living there were spoiled in VOC 'treaties' full of vague legalism. These were sometimes drawn up only in Dutch so that the signatories did not know what they were giving away.
Indigenous peoples are still fighting legal battles for recognition and protection of their habitats. They are still opposed by lawyers. There are still multinational companies that, for example, trade in meat from cattle that graze on illegally expropriated and cleared land. Protests against this are still life-threatening.
On December 31, 1800, the world's first multinational ended. The VOC perished due to mismanagement, corruption and the changing times. Pieter Harmensz has never sold his shares. He died a rich man.
Sheila Sitalsing (Paramaribo, 1968) is a journalist, author and economist. She grew up partly in Suriname and partly on Curaçao, studied development economics at the Erasmus University in Rotterdam and worked successively for the last 28 years for Rotterdam daily, Elsevier and de Volkskrant as financial and economic reporter, EU correspondent in Brussels, chief economics editor and political editor in The Hague. Between 2009 and 2011 she worked in Suriname for e.g. Star news. Between 2011 and 2022, she was a news columnist for de Volkskrant.