'Now press pause', says Lucas (Reinout Scholten van Aschat). "And then forever… This." The sun is setting, Lucas is lying on the deck of his boat with his wife and child in his arms. The sky over the Atlantic turns orange. Press pause, stop the movie.
Life is not a movie, it rumbles on. IN The sea of ​​time, the opening film of the Dutch film festival, the most beautiful moment in Lucas' life is already far back in the past. Sometime in July 1980. Not long after the beautiful sunset, everything breaks down. Lucas and Johanna's (Sallie Harmsen) child, 5-year-old Kai, disappears from the boat and is never found.
The sea of ​​time by director Theu Boermans and screenwriter Marieke van der Pol is about what happens next: How do you deal with grief of outstanding proportions? Part of the film takes place some forty years later, when Lucas and Johanna (then played by Gijs Scholten van Aschat and Elsie de Brauw) meet again after a long time. The second part follows the couple in the months after Kai's death. They quickly grow apart, stuck in their own grieving process.
Grief seems quite unfilmable. It is an inner journey, without a clear destination, without sufficient language – it is not for nothing that the reaction to a death is often: 'There are no words for it'. How do you show something so quiet and so personal? While death is ubiquitous in movies, it's a different story with grief. Hollywood doesn't like it, and it's logical, because a happy ending is almost impossible. The dead do not return and the pain remains.
Empty drink bottles

However, the theme does not deter all filmmakers, certainly not in the Netherlands. Indeed, there is such a thing as the mourning film, and it is remarkably well represented in the Netherlands. The Dutch Film Festival is even showing two this year: next door The sea of ​​time also goes in Utrecht narcosis in premiere, the debut film of Martijn de Jong, in which a family is disturbed after the death of the father. Also Floor van der Meulen's feature film debut Pink Moon, which can already be seen in cinemas and also at the film festival, is in a way a mourning film. Here, grief precedes death: a young woman prepares for her father's announced death.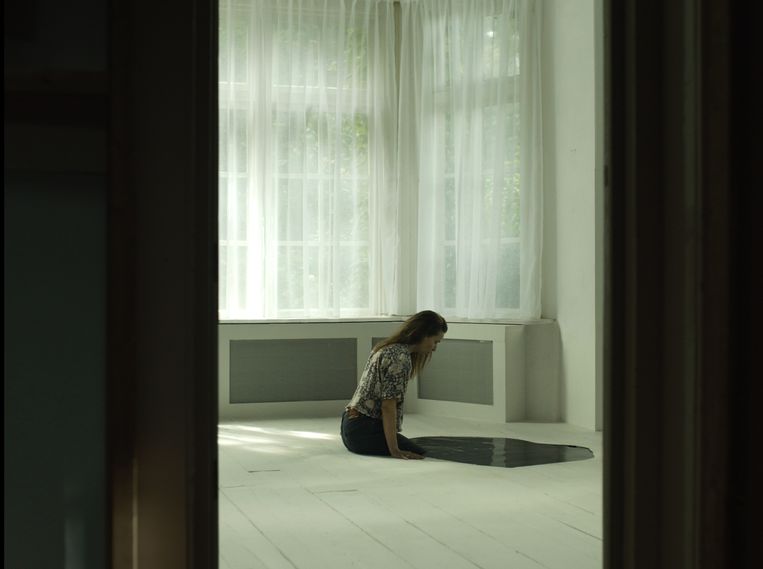 The films are part of a tradition of strong Dutch mourning drama. Think of Tonio (2016), Paula van der Oest's impressive requiem novel by AF Th. van der Heijden filmed about his late son. Sorrow, it's Pierre Bokma between the empty liquor bottles. But it is also the constant search, not to be numbed by alcohol or other drugs, for the life that existed in the days before it disappeared. As if a puzzle can be put together that makes the loss more bearable. As if a book can be closed – an impossible mission.
A good example is also Zurich (2015) by Sacha Polak, with a beautiful role by Wende Snijders as a driven woman who is doubly abandoned: death took her beloved from her and at the same time revealed his secrets. In the same year appeared One day a year by Margot Schaap, a bouncy-melancholic film that showed how the bereaved can drift apart but still remain connected.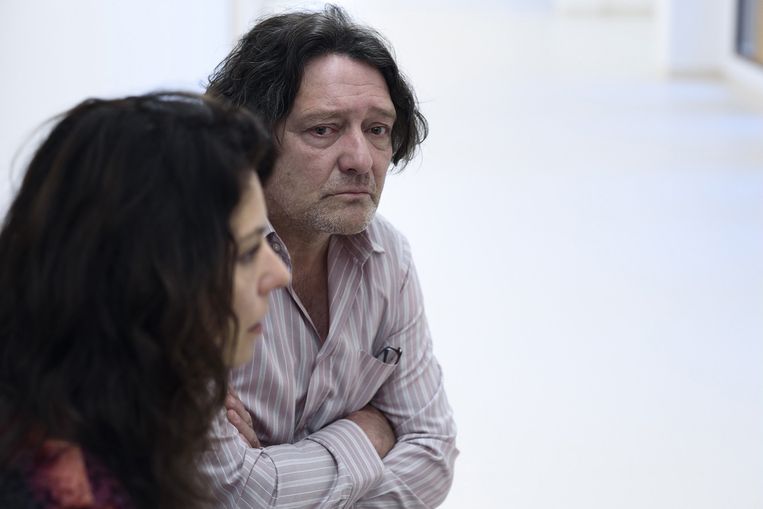 It's amazing how well some filmmakers (and actors!) can handle the silence and emptiness of grief. The Belgian-Dutch drama drift (2013) by Benny Vandendriessche probably goes the furthest: The nameless protagonist, whose wife is dead, is silent and silent and silent. The silences in Peter Hoogendoorn's poignant, autobiographical film are also poignant Between 10 and 12 (2014), which takes place two hours after a teenage boy learns that his sister has died in an accident. What the hell is there to say, in the back of a police car, on your way to tell your parents the news?
Of course, not all sad films fit the same mold. There are talking films, such as Mijke de Jong's Brozer (2014), a cross between fiction and documentary, where the near death of one of four sisters (played by Leonoor Pauw, who passed away in 2013) is approached in an almost project-based way. After which the conclusion follows that lack draws its own plan. Sorrow sometimes also has a place in Dutch youth films, without it leading to long silences. Although people often talk about the hot mess, but this is also the lesson that movies like Mees Kees and Eighth graders don't cry give: give grieving children the opportunity to speak or remain silent.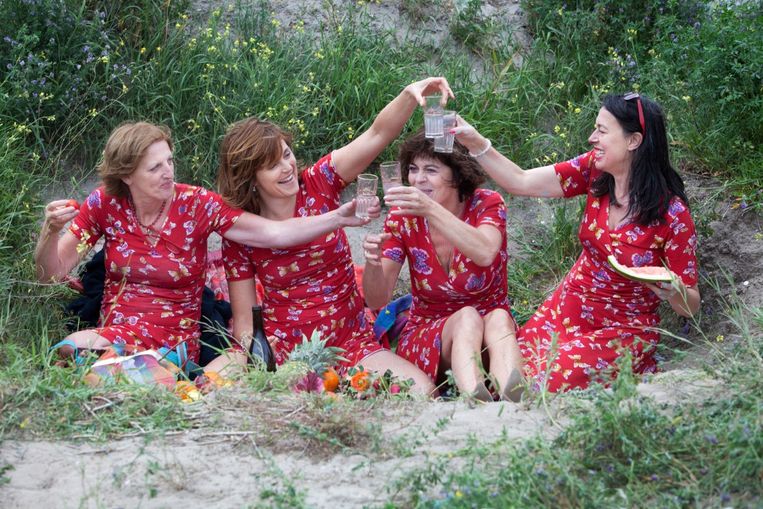 Children's grief over a deceased parent also plays a role narcosis, selected last week as the Dutch Oscar entry. The film shows how the brand new widow Merel (Thekla Reuten) tries to turn off her feelings. She wants to return to the business as soon as possible, but her young children are in trouble as a result. They need space for their grief. In that context, it's not surprising that the late John (Fedja van Huêt) still seems to be hanging around the house, like a ghost about to step out of the wings at any moment.
Pure horror show

This is true of several mourning films, whether they feature ghosts or not: the deceased is never simply gone. Where words cannot describe the loss of those left behind, where grief is indescribable, film can express it. It has to do with the nature of cinema. Ever since the beginning of film in the late nineteenth century, the medium has been associated with death. Or rather: to the temporary exemption from death. Movies always show something that is no longer there.
Death will no longer be absolute, wrote the Paris newspapers after the Lumière brothers organized their first film screenings in 1895; we will be able to see our neighbors long after they have fallen from us. That description gave another positive spin to the new phenomenon. Many viewers considered the first films to be straight-up horror shows. They were shocked because they thought they were seeing ghosts. The flickering projection contributed to this. Every film frame is right there and not; a shadow that disappears as quickly as it was visible.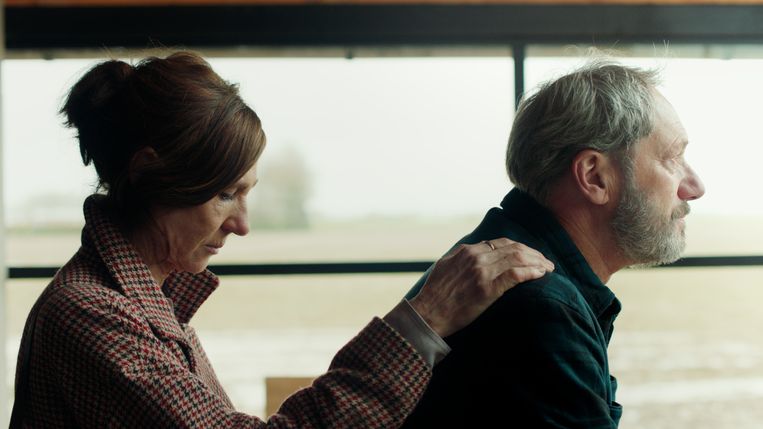 IN The sea of ​​time Theu Boermans lets these two possibilities for film – keeping the dead alive or glimpses into the shadowy realm – play an explicit role in the story. Lucas filmed his son's last days with a Super-8 camera. The images of Kai, alive and kicking on the boat, are a way for him to bring his child back, while Johanna is initially horrified by it.
Boermans obliges his audience to watch Lucas' film, as if to say: look at this beautiful child, for whom life ended here. A tough task, but in this way the director links his theme to the film's comforting effect. What The sea of ​​time shows is that you can look sad on the face, even though forty years may pass before that happens. Johanna also gives in at the end. Because of the filming, Kai is there and not at the same time, and it's better than disappearing completely.
true event

The sea of ​​time is based on a true tragedy. In 1980, young Mikel disappeared into the water while sailing with his parents across the Atlantic. His French mother Lucie Hubert wrote a book about her experiences, which has recently been translated into Dutch as A child of the sea. His father is Dutch. The film differs from the book in many ways, but a picture of Mikel can be seen in the end credits.