The discussion about the future prospects of agriculture and horticulture may focus mainly on livestock farming, but the vegetable sector will certainly not go unnoticed either. 'That chain is also changing', says director André Hoogendijk from Brancheorganisation (BO) Akkerbouw. The association works with its own future perspective.
Hoogendijk is enthusiastic and modest. For three years now, he has worked as director of the industry association, where both farmers and chain parties are represented. He also likes to take matters into his own hands and believes that the sector should do so much more. "If you want peace, don't call me," he says.
If you want peace, don't call me
André Hoogendijk, director of BO Akkerbouw
The director of BO Akkerbouw is proud of the liberation of arable farming. "We have to take a step forward. It is strange that we are all waiting for the government to come up with a future perspective. We have to put ourselves behind the wheel," he says.
too hesitant
Hoogendijk believes that agriculture and horticulture expect too much from the government and that they themselves are too cautious. 'The cabinet must outline the framework within which we can operate agriculture and horticulture, so that the sector can then give substance to this. We look at where the movement is and how we can take a step forward in a chain,' he explains.
'The whole chain must be in transition. Not just the farmer or gardener. We must make that interpretation together. It's up to the sector itself to take care of its own future, right?' says Hoogendijk.
Are you working on your own farming perspective for arable farming?
'Yes, in response to the well-known letter from former Minister of Agriculture Henk Staghouwer, we decided to come up with a future perspective ourselves. In the coming years, we will show that we are relevant as a sector for our environment and for society. It gives us the right to exist. As chains, we also badly need each other in the coming years. We expect to present our perspective note in the autumn.'
Why do you think this is so important?
"The vegetable sector also faces enough challenges. Agriculture is in the eyes of a storm of transition. The social discussion, which now mainly revolves around livestock farming, also affects arable farming. Our primary task is to prepare our members for tomorrow's arable farming with 2030 and 2050 also as prospects. In principle, BO Akkerbouw is a progressive club. In order to achieve something, we sometimes have to take our members and thus the sector in tow. Sometimes you have to get on the field for that'.
What does your perspective look like?
'The main part remains the production of healthy and sustainable food and starting material. I am also convinced that agriculture offers a solution to many social problems. To this end, the crop sectors can offer services ranging from the production of bio-based building materials to sustainable energy and contribute to water storage. Demonstrating that social relevance is becoming increasingly important.'
How should the sector tackle this?
'We started the 'Space for the new field' campaign to draw attention to arable farming's contribution to climate adaptation, protein conversion, biodiversity and the increasing demand for plant-based food. By showing what happens on the farms, we justify the use of 500,000 hectares of agricultural land and explain how the sector serves society.'
What changes will the transition bring?
"I expect that there will be more diversity in the types of companies. On the one hand, the increase in scale will continue with high-yielding crops. In addition, the construction plans will become broader as a result of new rules such as the seventh action program Nitrates Directive and the restrictions on cultivation plans around Natura 2000 areas and on sandy soil.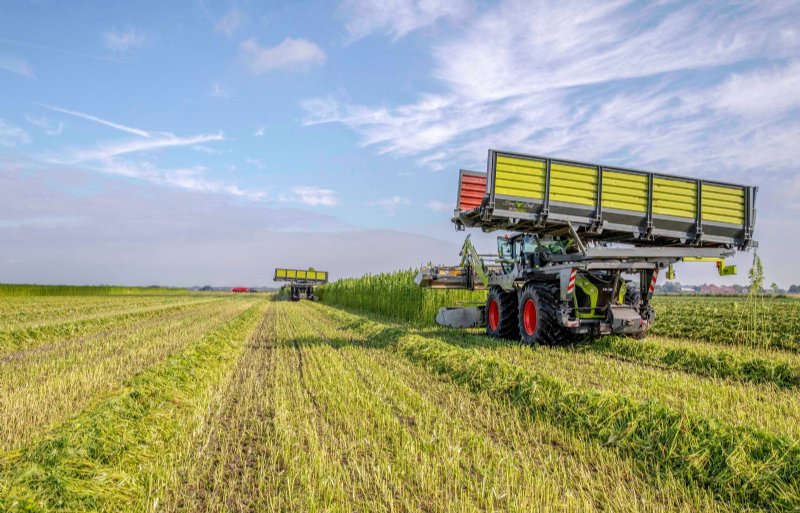 "Agricultural farmers will grow more fiber crops for bio-based materials and participate in the protein transition. It also makes the building plans more diverse. In terms of mechanization, I expect that larger companies will work more with smaller autonomous machines that are data-driven and can be used 24/7.'
And the farmers' income model?
"We can expect from the government that the use of bio-based materials for housing will be stimulated and that there will be a reward for this in the form of CO2 credits to capture carbon. This requires proper certification.
"Furthermore, there must be a reward for social services. For water storage, this can be done via water tables. In addition, there is a need for a methodology for structural compensation for pre-green measures, as compensation for the more extensive building plans.
'We see opportunities for new chains. This can be with protein crops such as beans or kidney beans. BO Akkerbouw recently signed the Bean Deal for this. A good example is a project that stimulates the use of Dutch baker's wheat as the basic raw material for Dutch bread.'
Is organic a serious alternative for arable farmers?
'It is an opportunity, and as BO Akkerbouw we also represent organic growers, retailers and processors in a number of chain projects. We see a stagnation on the demand side, or the consumer fails. As far as arable farming is concerned, conversion is particularly interesting for the fresh market. But arable farmers primarily produce raw materials for the processing industry, and the demand for organic is still limited.
"I don't think the original target of the European Commission's farm-to-table strategy to achieve 25% organic agricultural land by 2030 is likely."
You explicitly address chain partners about their role in the transition.
"With all the political plans and social discussions now ahead of us, it seems that the pressure on the primary sector is increasing. Whether it is about the seventh action program nitrates directive, the new common agricultural policy, the discussion about the use of plant protection products or artificial fertilizers. All challenges are placed on the farmer's board. That is not correct. The farmer is not able to solve everything.'
What do you expect from chain parties?
'That they support the growers more in the conversion process. Provide guidelines to limit nitrate leaching or reduce the use of substances and think better together with, for example, the harvest planning to prevent spillage or structural damage.
"When it comes to solutions, there are already some major developments in the chain. A good example is the breeders' contribution. In two decades, we have succeeded in changing sugar beet and starch potatoes from crops sensitive to nitrate leaching to crops that use less nitrogen and are no longer sensitive to leaching. That challenge still exists for table potatoes. The government can help speed up that breeding process by arguing for the legalization of techniques like Crispr-Cas in Europe.'
Will there be sufficient land available for crop cultivation?
"There is definitely pressure on the area due to regulations, salinization and the availability of fresh water. Furthermore, it is not expected that due to the decline of the livestock population, more land will suddenly become available for arable farming. In addition, yields hardly increase, and all this also worries processors about their raw material supply.
"I think there is a greater need for a regional approach to better agricultural land management, especially because each region and each soil type has its own specific problems. I will advocate the establishment of cooperatives in the region to stimulate cooperation between arable farmers, livestock farmers and local processors. In this way, you give impetus to the formation of regional circuits. Look at good examples of this in Friesland and in the Achterhoek.
"In such a partnership, the field farmers must have control, because they have the most knowledge about rotation and cultivation of crops. The government can encourage that and at least adjust the regulation in a way so that the exchange of soil and nutrients between sectors becomes easier.'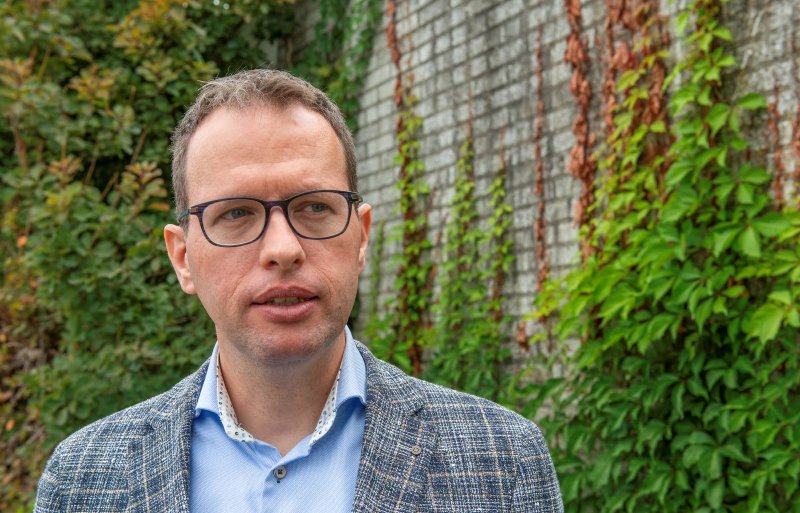 André Hoogendijk, director of BO Akkerbouw
At BO Akkerbouw, André Hoogendijk (41) leads an organization with eight employees. An important task for the association is to facilitate field research with currently 77 ongoing projects for a budget of 50 million euros. Hoogendijk has been employed at BO Akkerbouw since 1 September 2019. Before that he was deputy director of KAVB and worked at a consulting company in the public sector. Hoogendijk has completed an agricultural education and is a trained historian.