They would have liked to be in Maastricht in the coming days, during the 25th edition of the Dutch Dance Days, to celebrate the anniversary and listen to the screening of their dance film. Baby don't hurt me (2021, five stars in de Volkskrant). But then again, Imre (33) and Marne (32) van Opstal – a choreographer duo since 2014 – would have had to say no to the fashion house Dior to choreograph their fashion show of the new spring/summer collection at the Tuileries in Paris. week..
And they couldn't have flown to Canada today to create new work at Ballet BC in Vancouver, which will premiere in November. In mid-September, brother and sister were still at the Darmstadt State Theater for their acclaimed premiere of I'm afraid to forget your smile with the Hessian State Ballet. Not to mention the music videos they made for Australian singer-songwriter RY X (aka Ry Cuming): in the wild, they dance to his falsetto, a wild couple. And the newly launched tour with Swedish pop sensation Lykke Li, for whom they choreographed the concert show and made swirling video clips with a few of their trusted dancers. The singer approached them via Instagram after she saw footage of their work.
In short, the duo flies around the world. Their surreal, almost otherworldly language of movement, in which they greatly emphasize the quality, sensuality and identity of their dancers, is an international success. Marne still has Amsterdam as its home base. Imre lives with his Israeli friend, Hen Yanni (actress, model and DJ) on a farm in Barbizon, thirty minutes from Paris.
Nevertheless, brother and sister Van Opstal – their blood ties are emphasized everywhere – still well remember how they were allowed to perform as very young dancing teenagers during the Dutch dance days in the newly built Center Céramique in Maastricht twenty years ago. Club Guy & Roni had asked the students on the dance preparation course in Venlo to participate in a hip performance installation in the new library annex exhibition space by architect Jo Coenen. "We improvised against glass walls in black tailored suits," says Imre. 'And before that we had already done pop-up dance performances for shoppers in the shop windows in Bijenkorf. It's very exciting when you're so young.'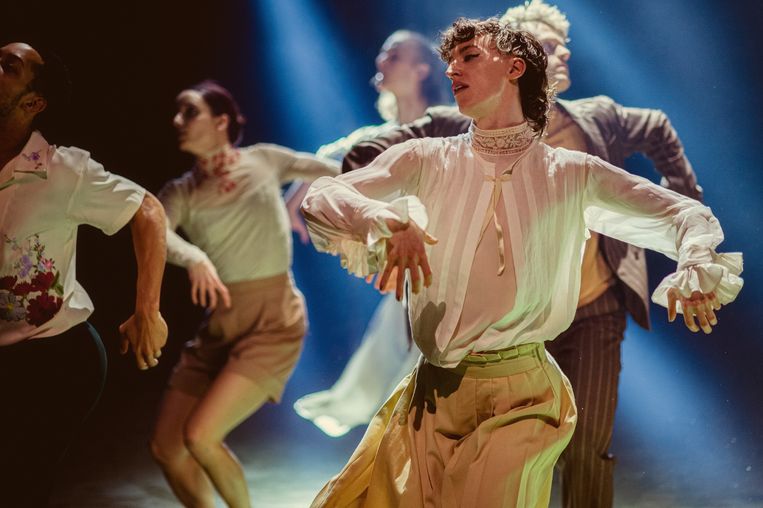 Marne remembers how, as a 15-year-old, he made his first 'official' choreography for a choreography competition during Dansedagene, about their grandmother's illness. 'I came second, of course a mistake by the jury,' he laughs. "But they thought I had gotten help because they thought it was such a mature dance piece. Most participants had done something light, between drying lines with clothes.'
Later, as dance students at the art school – Marne attended the ballet course at the Royal Conservatoire, Imre the modern-oriented Rotterdam Dance Academy at Codarts – they were not given time off to perform or see examples in Maastricht. But once they reached the dance top – Marne danced for eleven years at Nederlands Dans Theater, Imre switched from NDT to the equally famous Batsheva Dance Company in Israel – they were on Dansdagen's main stage almost every year, sometimes as nominees for a Swan. for the best dance performance or dance production.
Imre: 'The nice thing about dancing at such a Gala of Dutch Dance is meeting colleagues from other companies backstage. It rarely happens. We may be competitors, but no one feels that way. Everyone in the dance world is supporting to each other.'
They are less enthusiastic about being nominated for a Swan – the Dutch dance versions of the Oscars, which are presented on the opening night of Dansdagen. 'Once, when we didn't win, we had to perform on the same night. They don't ask that of actors at the Oscars,' says Marne about the awards gala, which is again shooting its 25th edition tonight. 'It's still strange, you've already earned your stripes. You have played a wonderful season with choreographies that are highly appreciated by the public. And then at the beginning of October you end up in a competition you didn't sign up for. Such a prize circus happens to you.' Although he emphasizes that the swans are good for the visibility of the dance and the dancers.
In 2016, Marne danced at NDT i The lost room (2016) by Franck Chartier, which won a Swan for the most impressive dance production. Imre has a Swan on his cupboard in his hometown in Velden. She won the picture for her "inexhaustible, sensual and hypnotic" performance, according to the VSCD jury in Salt Womb (2017) by the duo of Sharon Eyal and Gai Behar. Imre: 'But such an award does not define your career.'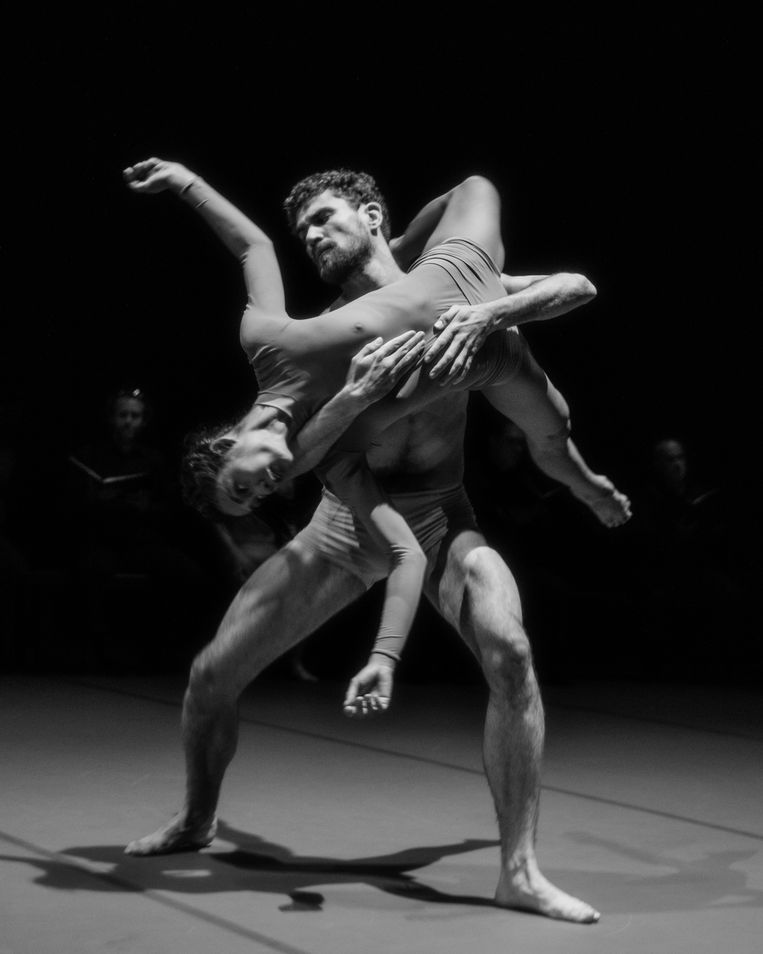 What defines their career? If they had to choose, save their symbiotic. They have been doing that ever since they grew up as queer teenagers in Limburg. And they still do, now that they have to perform creatively as choreographers with top companies such as The Rambert Dance Company in England and Göteberg Ballet in Sweden or collaborate on the new installation by the American artist Jordan Wolfson. 'We are each other's sounding board and echo chamber. As a result, creation is never lonely, no matter how great the interests of such total production. And we keep each other's feet on the ground.'
25th edition of Dutch Dance Days: 30/9 to 6/10 various locations in Maastricht and online. NTR will broadcast on 9th, 11th and 14th October 25 years of Dutch dance days with Jan Kooijman and Redouan Ait Chitt and archive footage from a quarter of a century of Dansdagen. the dance film Baby don't hurt me van Marne and Imre van Opstal, together with fog by Damien Jalet shown on 5/10 at Lumière, Maastricht. The music video your love by RY X, where both dance themselves, is part of the online Cinedans Shorts program at the Nederlandse Dansdagen.
Van Opstal
For two seasons, all four children of the Limburg family Van Opstal danced to the NDT, a unique event about which NTR made a dance documentary, Same Difference, which can still be seen online. Eldest sister Myrthe now runs the dance preparatory course in Venlo, which they all used to attend. Youngest sister Xanthe freelances with creators such as Amos Ben-Tal and Samir Calixto. Imre and Marne are betting on a career as a choreographer duo. Marne still works as a model and is going to study cultural management. De Volkskrant gave their 'strong' choreography Baby don't hurt me (2021) five stars.