Sometimes a work of art is ruthless. I really didn't expect easily digestible art at No access, an exhibition full of video works on 'border control and migration'. The location alone is terrifying: the artworks are installed in Cannerberg in a former underground NATO headquarters near the border with Belgium just below Maastricht. It is dark and cold in this labyrinthine tunnel system that was once a marl quarry.
This ominous darkness is the perfect place for video art. And the content is completely in line with the story. The artworks in Cannerberg are about what people leave behind, what they expect, how they travel, wait, suffer, move, feel out of place, all that.
A video is called Waiting room and plays in an asylum seeker center. Laura Huygen filmed a woman lying in bed trying to learn Dutch using the computer. 'How are you feeling? How are you feeling? How are you feeling?' booms the director's voice. And then: 'Okay. Well. Well.' Another video shows the men calling themselves 'Arizona Border Protectors'. These volunteer border guards wave the American flag. A man proudly shows how he fires his machine gun while driving. Painful.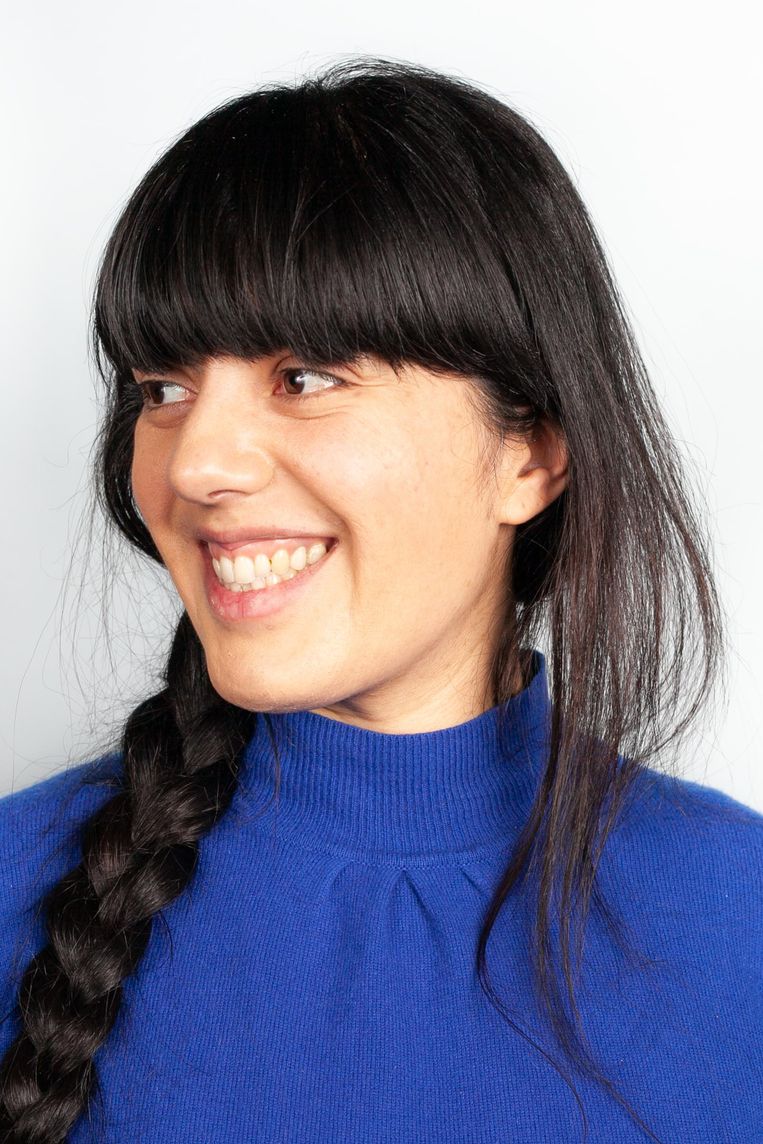 And then there is Tina Farifteh's relentless installation. There is no one to see in it. This is the sea. And you can stand in it, between the waves. I did that at first. A female computer voice echoes and reads in a businesslike tone: '9. April 2022, fourteen people, names unknown, drowned from Sub Sahara. The boat capsized near Tunisia on its way to Italy.' And so it goes on, always that list: a date, a number of victims. "Six children," says the voice.
I quickly take a step back. Other voices come through that I recognize. Trump talks about refugee flows, Wilders talks about a Netherlands that is 'overrun by asylum seekers'. The computer voice continues to summarize the facts: 'Thrown into the water by the art guard. His last words: I can't swim.' I take another step back.
Farifteh grew up in Iran. She was 13 years old when she came to the Netherlands. The only thing she knew then was that our country is below sea level. It seemed quite dangerous to her. Why move to a country that can flood at any time? She now sees that the sea water (so far) is particularly dangerous for those trying to get to Europe and the Netherlands. And she has listened to the rhetoric of politicians such as Geert Wilders, who, for example, talk about an 'asylum tsunami'.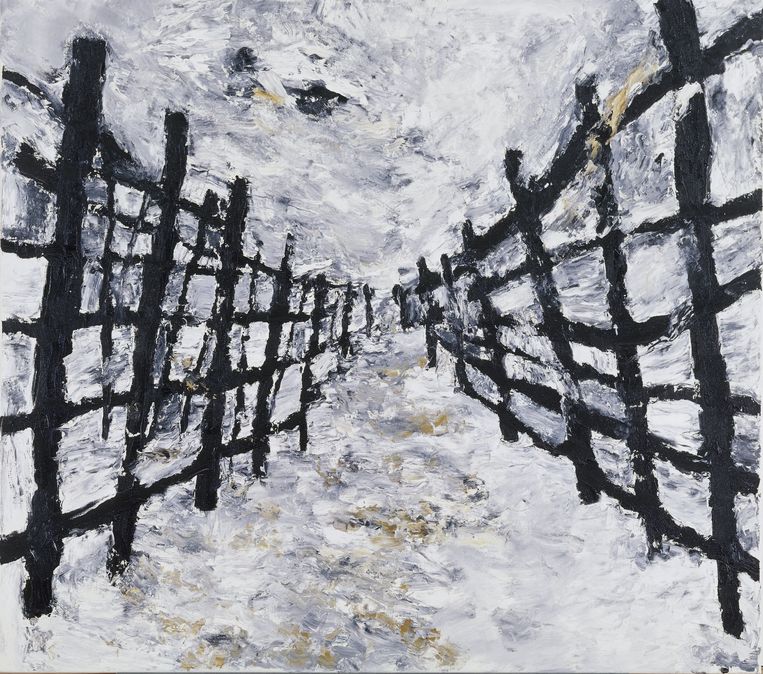 All of this is connected in an overwhelming way The flood. It is precisely the absence of people that makes the artwork so oppressive. It is a strategy of omission reminiscent of Armando's well-known series of 'guilty landscapes'. The afterimage of a disaster, captured on canvas or projection screen. And this here at sea is a disaster that continues, like other encroaching works of art No access.
WHO? Tina Farifteh (40)
What? The flood 2021-2022
Where? No Access, exhibition in Cannerberg, until 13/11
How? Farifteh receives the information about drowned people from the organization UNITED for Intercultural Action.
Award Winning: Of The flood Farifteh graduated in 2021 from the Royal Academy of Arts in The Hague. She won two awards with it, plus a talent award at Fotofestival Naarden and another Zilveren Camera award in the Storytelling category.
A Navo Cave? An interesting episode of Other Times was made in 2017 about Cannerberg's military history: Cold War in a Merg Cave.