Spawn

NPO 3, at
(Youth, Simone van Dusseldorp, 2009) The day before his older brother Jannus is operated on his tonsils, the enterprising 7-year-old Max tries to fish spawners out of the ditch with him. It fails, and Jannus gets mad. If Max doesn't take the frogspawn to the hospital the next day, Jannus will never speak to him again. Little Max takes his brother's words literally. Director Simone van Dusseldorp (Deep, owl ball) makes charming use of children's logic, and Nino the Brave is a discovery in the lead role.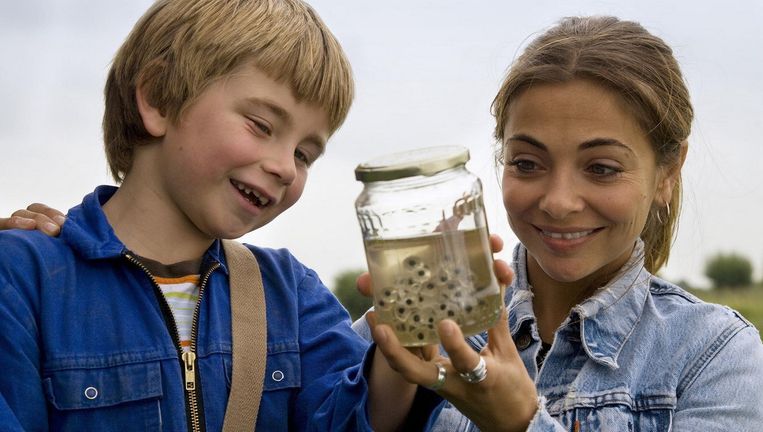 The goldfinch

SBS 9, 8.30 p.m
(Drama, John Crowley, 2019) Theodore Decker (played as a child by Oakes Fegley, as an adult by Ansel Elgort) loses his mother at the age of 13 in a bomb attack at a museum in New York. Among the dust and rubble he finds a valuable painting by Carel Fabritius the goldfinchwhich he takes home. He wants to bring it back, but he can't. The accumulation of coincidences does not benefit this film adaptation of Donna Tartt's novel of the same name, but The goldfinch looks incredibly well maintained, from the furniture to the costumes.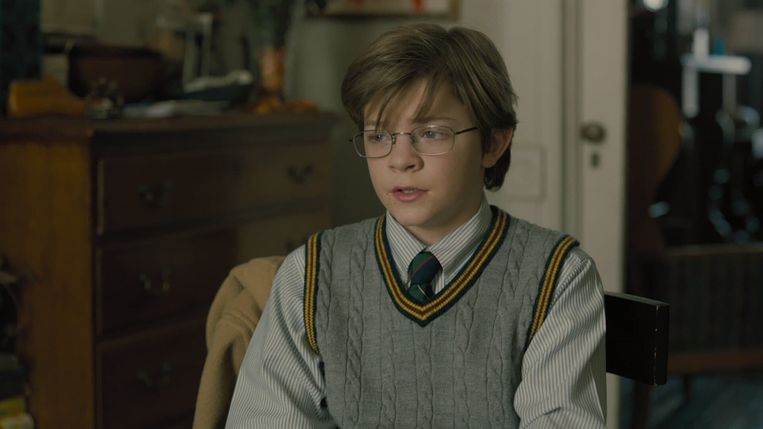 Full hall

NPO 2, 8.30 p.m
The theater makers portrayed in the new season of Full hall everyone has hoped that in the near future the audience will once again be able to find their way to the theater and concert hall. This week the culture magazine joins Gijs Scholten van Aschat, who is preparing for a busy season with the International Theater Amsterdam. Presenter Cornald Maas meets Scholten van Aschat in Tiel, the place where the actor grew up and where the seeds of his love for the stage were sown. Besides acting, Scholten van Aschat seems to have another great love: Ajax.
Now on display

NPO 2, 21.15
IN Now on display museum directors take stock of temporary exhibitions across the country. Because the program has been in existence for five years, the art connoisseurs will not visit other people's exhibitions in the coming weeks, but their own museum. Marc de Beyer from Teylers Museum in Haarlem kicks things off and tells what he thinks is so special about the exhibition Hockney's Eye, which can be seen until January. British artist David Hockney explored how the Old Masters used tools to create perspective and applied these methods to his own work.
2 Doc.: False student

NPO 2, 22.18 hours
When college student Dianne ended her seemingly perfect life, it came as a total surprise to those around her. Apparently her sisters, parents and friends had missed signals. To find answers to countless questions, Dianne's sister Rachel embarks on a quest for answers. Through conversations with family members, fellow students and roommates, she makes a documentary in Leon Veenendaals scornful student a reconstruction of Dianne's last year. She also looks for leads in Dianne's app traffic and her computer.
2Doc Short: Grief

NPO 2, 23.18
Before focusing on film production, Marleen van der Werf studied biology and philosophy. Both disciplines are reflected in her films, which often paint a meditative picture of nature. The Dutch coast and Wadden are a popular place. With her latest work Grief Van der Werf made a cinematic essay on impermanence. The nature that was once so familiar has become unrecognizable and expresses the experience of a grieving process. The documentary premiered last month at the Dutch Film Festival.
love

BBC 2, 12.45pm
(Drama, Jeff Nichols, 2016) On July 11, 1958, Richard Perry Loving (Joel Edgerton) and Mildred Jeter Loving (Ruth Negga) are arrested. Their crime: they are married. Mixed marriages are prohibited in the state of Virginia. Richard is white, Mildred has black and Native American ancestry. Filmmaker Jeff Nichols based his film on a true story without turning it into a romanticized Hollywood version. love doesn't look for it in grand gestures, but is a wonderful, patient plea for empathy. Negga was rightly nominated for an Oscar, but Edgerton is also phenomenal: you rarely come across those as closed off as Richard the bricklayer, and yet you see straight into his heart.