All the beauty and the bloodshed

Laura Poitras, USA, 113 min.
A cathedral, you can do that All the beauty and the bloodshed please call. Laura Poitras' film was awarded the Golden Lion in Venice (only as the second documentary). It consists of several layers: photographer Nan Goldin's troubled childhood, her pioneering photography during the AIDS epidemic, and Goldin's opposition to the sponsor of well-known museums: Purdue Pharma, the company responsible for the opioid epidemic. Poitras, known for his docu-thriller Citizenfourwho won an Oscar, has All the beauty and the bloodshed an exciting, intensely sad and yet optimistic documentary. It is possible with a handful of activists to topple a concern that spreads death. (Lives Beekman)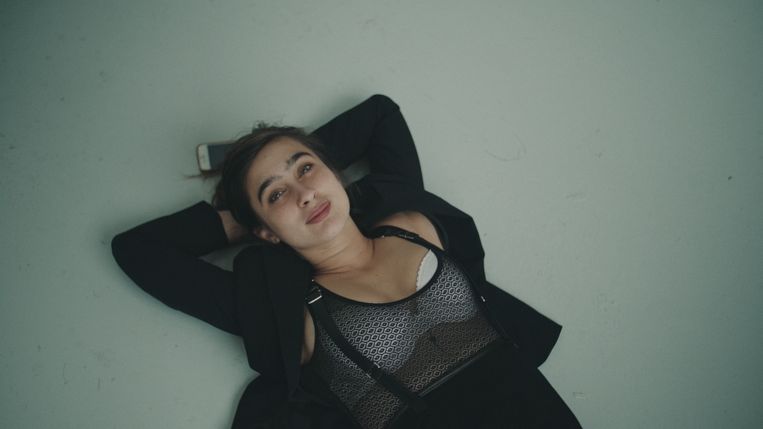 Apollonia, Apollonia

Lea Glob, Denmark, 116 min.
When documentarians take the time to follow a subject, it often results in something special. So is this beautiful portrait of a talented young artist, the Frenchman Apolonia, who was filmed for thirteen years on the way to – well, what will it be, fame or oblivion? Apolonia is a fascinating protagonist: her artistic life is a roller coaster of ups and downs, while she herself remains remarkably calm and focused. (Pauline Kleijer)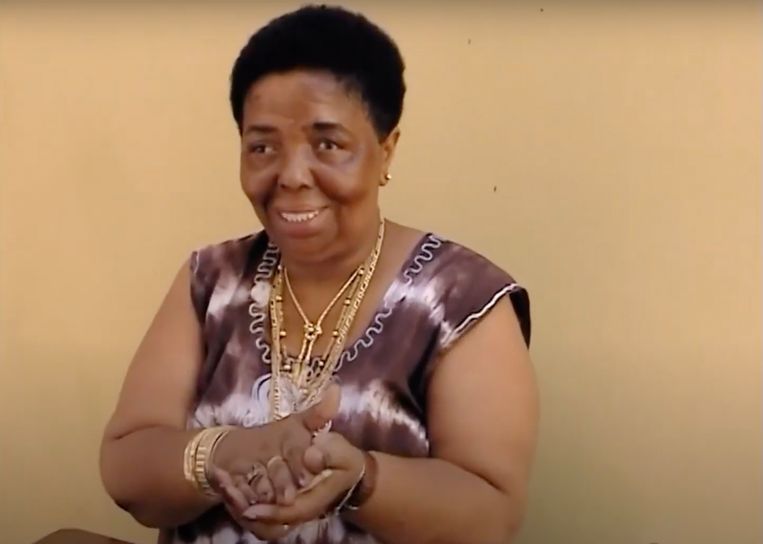 Cesaria Evora

Ana Sofia Fonseca, Portugal, 95 min.
Penetrating biographical portrait of the Queen of Cape Verde: Cesária Évora (1941-2011), singer of life songs. After several years of performing in the harbor cafes of Mindelo on the island of São Vicente, she debuted in 1988 with the album La Diva Aux Pieds Nows ("The Barefoot Diva"). She was already approaching fifty at the time, and with her fourth album Miss Parfumado – sold more than 300 thousand copies – she achieved world fame in 1992. Lots of beautiful archive footage in this documentary, and ditto pictures of life in Cape Verde. (Rob van Scheers)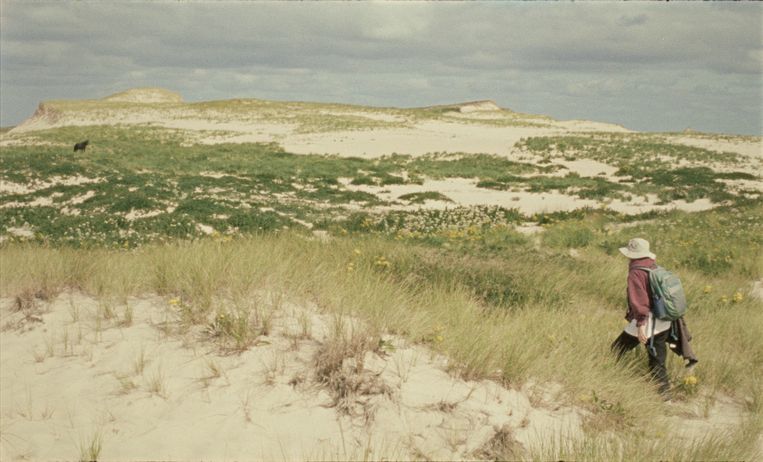 Geographies of loneliness

Jacquelyn Mills, Canada, 104 min.
For forty years, Zoe Lucas has watched over the remote island of Sable, the only inhabitant of the narrow strip of land off the coast of Nova Scotia. The birds, the population of wild horses and the plastic residues in the sea that threaten the ecology: nothing escapes this record-setting environmental activist. With his documentary film shot on 16 mm Geographies of loneliness Canadian filmmaker Jacquelyn Mills has created a poetic portrait of a woman who has isolated herself far from humanity to put her finger on what preoccupies us all. How you can deduce from washed up balloons whether Christmas or Halloween is celebrated thousands of kilometers away. (Lives Beekman)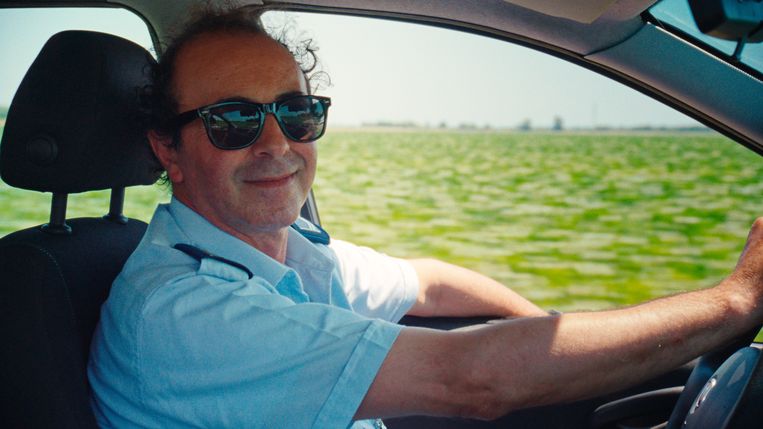 Gigi laid down

Allessandro Comodin, Italy, France and Belgium, 102 min.
The Italian director Alessandro Comodin has already proven that he is a master of combining documentary and feature films, fiction and reality. Of Gigi laid down he again bends a true story subtly and full of feeling for everyday poetry. What a wonderful protagonist too in the form of police officer Gigi who patrols her seemingly sleepy provincial town all day and has been seeing suspicious things everywhere since a young woman's suicide. Meanwhile, he flirts with the colleague in the control room, in a sunny tragicomedy that sometimes almost becomes a thriller. (Kevin Thomas)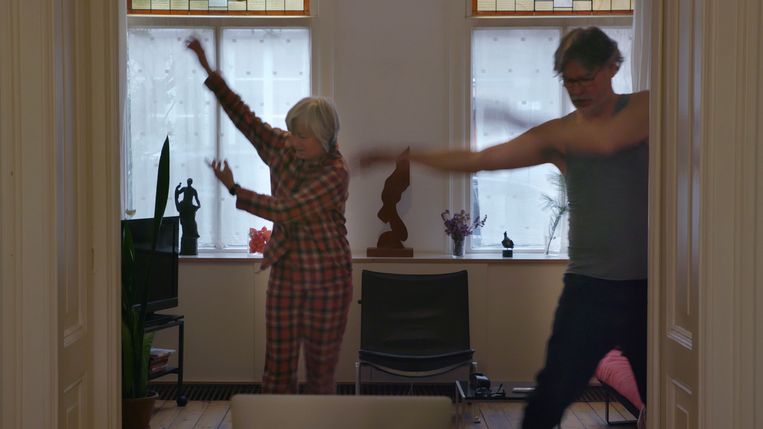 Journey through our world

Petra Lataster-Czisch and Peter Lataster, Netherlands, 113 min.
A documentary about everyday life in the corona era, it doesn't sound very attractive – the period of staying at home and video calls is still too fresh in the memory. Yet it is Petra and Peter Lataster (Not without you, Miss Kiet's world) managed to make something beautiful out of it. A moving gem of a film that functions as a time capsule, but also transcends the corona dangers. From their small garden in Amsterdam East, where neighbors get to know each other better and where there is plenty of nature, the Latas show how their world became smaller and bigger at the same time. (Pauline Kleijer)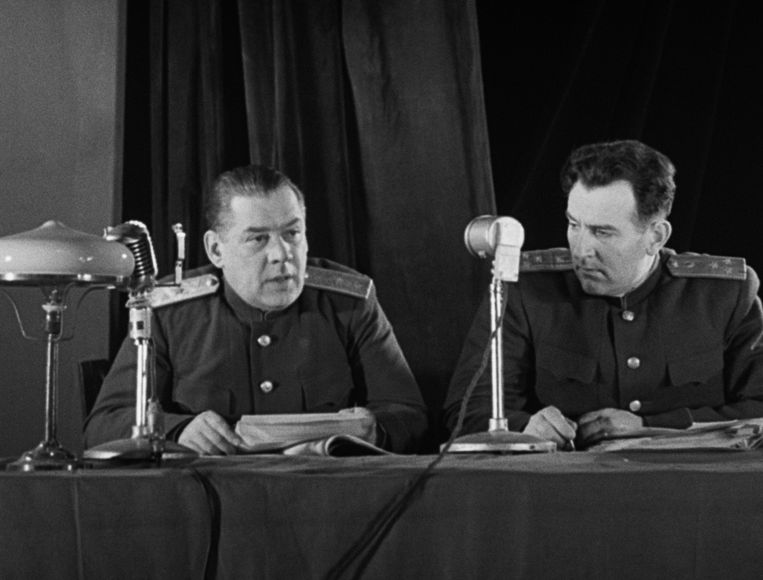 The trial in Kiev

Sergei Loznitsa, Ukraine, 107 min.
In January 1946, 15 Nazis were put on trial in Kyiv for horrific war crimes. The trial was filmed and the footage disappeared into an archive, where Ukrainian director Sergei Loznitsa found it while researching his (former) film about the Babi Jar massacre, where at least 33 thousand Jews were shot by the Nazis. Loznitsa forged the unprecedented archive footage without comment into a shocking and relevant court documentary. Ukraine's bloody history as a cycle of crime and punishment. (Pauline Kleijer)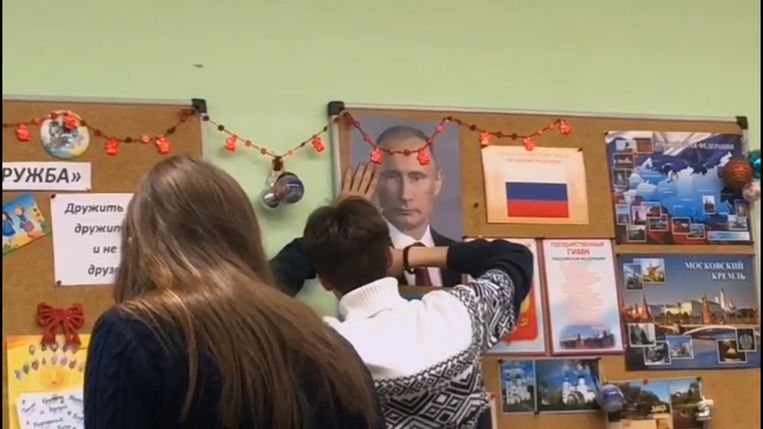 Manifesto

Russia, 68 min.
This is not an appeal to disturb public order, according to the disclaimer whereby Manifesto starts. Rather, this sequence of YouTube and TikTok videos by Russian teenagers, filmed from 2013 to 2021 and compiled by a pseudonymous documentarian, offers an unpolished look at the lives of young people behind the new Iron Curtain. We see abusive teachers, a crying girl whose wrong political views have just been noticed, bruised kids with guns – and worse. Straight from the stomach, but with a purpose: Manifesto shows how oppression begins by forcing the soul out of a new generation. (Berend Jan Bockting)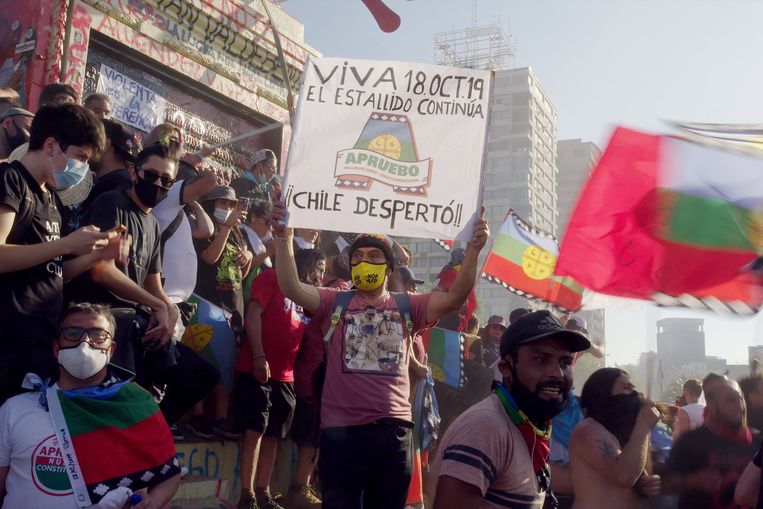 Mi pais imaginario

Patricio Guzman, Chile, 85 min.
A blueprint for worldwide social revolution, that's how this lively and thought-provoking account of the mass protest against the Chilean government can be understood. In the run-up to the presidential election in 2021 (won by the young left-wing candidate Gabriel Boric), 81-year-old Chilean documentarian Patricio Guzmán explores the art of resistance. In his eyes, women are the driving force, from the photographer and member of a specialist first aid team to the poets' collective who write perfectly scannable protest poetry. Meanwhile, Guzmán flexibly connects current events with Pinochet's 1970s, which he himself experienced and filmed. (Berend Jan Bockting)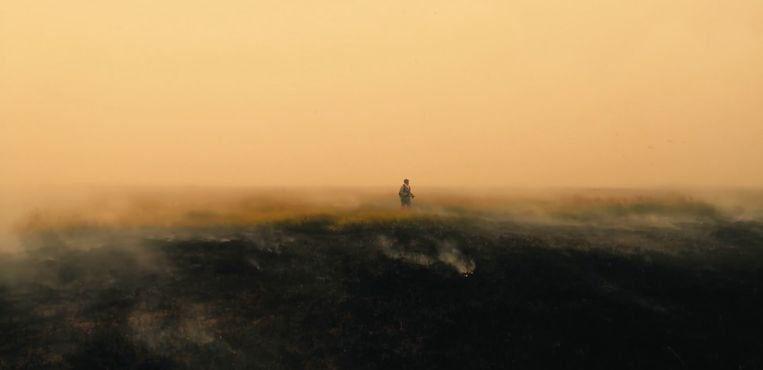 Paradise

Alexander Abaturov, France, Switzerland, 88 min.
'The dragon', the inhabitants of the taiga call spontaneous forest fires. Because of the increasing drought, these fires are advancing further than ever, as if the fire were a living monster. Filmed from close up Paradise The Russian Alexander Abaturov portrays the local Siberian fire brigade, which with minimal resources fights against the violent fires. Villages are reduced to ashes, firefighters are almost contained. The orange glow, the crackle, the clouds of dust: it results in beautiful and extremely alarming cinema. (Lives Beekman)
IDFA, Issue 35

Ticket sales for the international documentary film festival Amsterdam, which will be held from 9 to 20/11, start on Monday 31 October at 12.00. For special IDFA programs, such as Volkskrantday in theater Carré, tickets are already on sale. The opening film for the 35th edition of the festival is the Dutch documentary Everything you see by Niki Padidar.