•
Today
•
reading time 4 minutes
•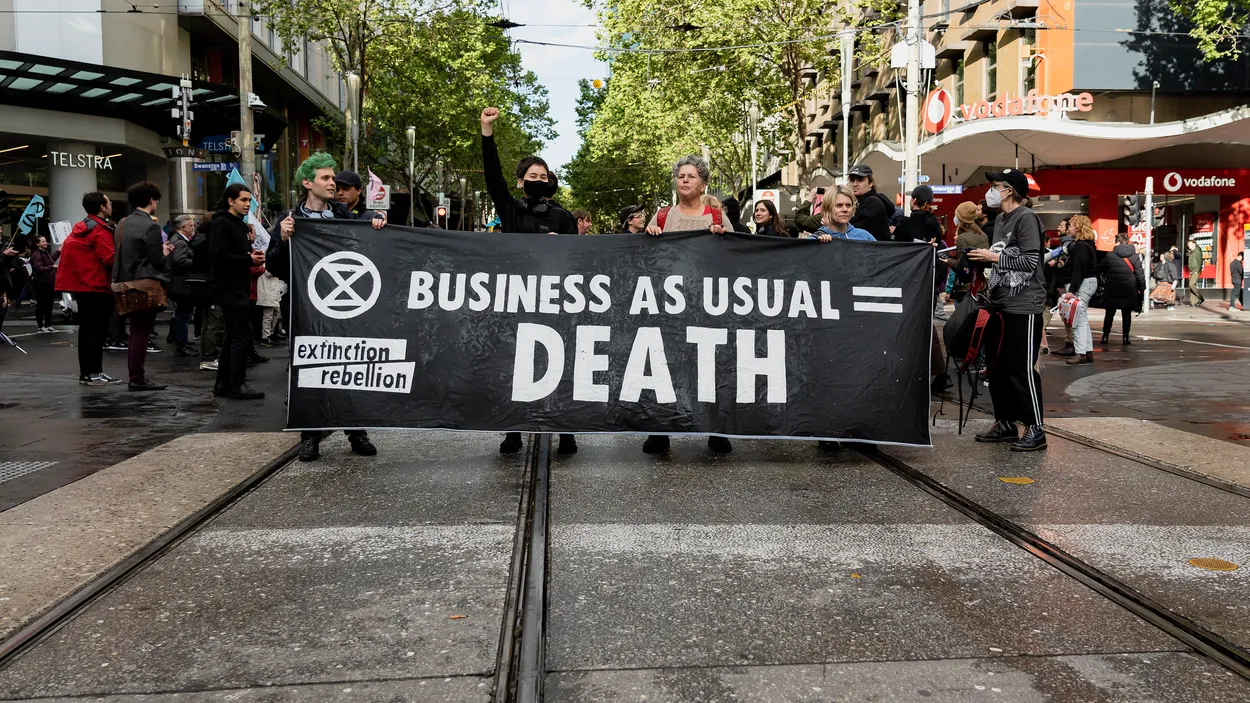 © cc photo: Matt Hrkac
Climate action is taking on new forms. In recent days, an activist from, among others, Just Stop Oil has stuck to the glass protection in front of the painting Girl with the pearl hanging and an Extinction Rebellion activist has one performance in the Concertgebouw cancelled. More action is sure to follow.
Many Dutch had their opinion straight away, and it seems to be mainly disapproval. Of course, there are many people who dismiss the whole issue and just want to get rid of the activists. But even people who say they support the message often do so with a but… 'You can campaign, but not in this way.'
I would like to ask anyone who thinks the latter: what do you want us to try?
We have known for decades how serious the consequences of climate change will be if we do nothing about it. Experts and activists have called for serious action from the start. They have been in conversation countless times, and many more times have tried to revive the conversation. It hasn't worked.
Numerous demonstrations have been held over the decades. Activists have marched with more than 50,000 participants. Thousands of young people have repeatedly skipped school for the sake of the climate. Activists have tried to convey the feeling with countless creative acts. All great and much needed actions, but it hasn't worked enough.
Just last week, a UN report came out stating that we are on the way to 2.6 degrees of warming, provided that all countries meet their climate targets. A few days later, the news came that the Dutch government is still not doing nearly enough to achieve these climate goals. Even if all the plans are achieved – which has never happened until now – it would not be enough. There are international treaties, court decisions, but nothing helps. The government just ignores it.
Meanwhile, we see the crises happening around us. The list of examples of massive natural disasters – caused by climate change – which are already causing massive destruction is endless. There are literally millions of deaths each year as a direct result of climate change and our relationship with the Earth. Think floods, heat waves, extreme weather, failed harvests, we know the list. Air pollution alone already kills 7 million people a year. Millions of lives have been lost, and we know that if we don't act, it will be millions upon millions.
We know that. For years. But that knowledge has not led to the necessary measures. All possible ways of raising awareness within the framework of the "norm" have already been tried. It hasn't worked. All the negotiations, discussions, petitions, appeals, investigations, actions, alarm bells, prayers, demonstrations, marches, manifestos, it has not worked enough. They are all important in raising awareness and fueling change, but have not worked enough on their own.
These new actions force people to reflect. Even if the actions are rejected, at least we are talking about the climate crisis again. Even if people say "I'm for the climate but against these actions", that's already more than what else is said. Because it is little to nothing.
Inevitably countless human lives are at stake. It is literally about the survival of life as we know it. And governments, companies and other powerful people give young people and future generations nothing more than a big middle finger.
We must resist that, and it is now clear that disruptive actions are needed. Columnist Simon van Teutem said it well in the correspondent: "In the case of major changes, non-violent resistance may not be enough in itself, but it is usually needed. Not activism but apathy is our enemy."
Today Greenpeace and Extinction Rebellion will occupy Schiphol. At the same time Milieudefensie organizes a regular demonstration for a wider audience. Extinction Rebellion has also announced their next major motorway blockade: 26 November on the A12, directly between the House of Representatives and the Ministry of Economy and Climate. Many more acts are sure to follow. I fully support this. If I want to be able to honestly say that I care about the future and about people's lives, then I have to.
No one likes the need for such actions – not even the activists themselves. But what other things should we try? Everything is already done. Nothing has worked. I don't see any other options either.