Traveling the world and capturing what she sees and experiences there in her idiosyncratic way: Hannelore Vandenbussche never thought she could make it her job. Until she scored with the book 'Human Playground', in which she photographed intensely sporty and playful people all over the world, thus inspiring Netflix to create the acclaimed documentary of the same name. But the probably only Dadizeelse with the number of Idris Elba in his pocket has even more in store.
On her 41st birthday, Hannelore Vandenbussche drove all the way from Amsterdam, where love took her fifteen years ago and she still lives and works today – on a houseboat to complete the picture – to Kortrijk, where I made an appointment with her . . In a little while, she is expected at her parents' in Dadizele, where lunch awaits her and her inseparable 18-year-old dachshund Amigo, after which she drives on to Paris to celebrate the rest of her birthday with her new love Manon Delporte, a Wervik, who lives in Paris, the French capital studying fashion. What I think is a generously filled day is nothing special for Hannelore.
She easily goes to West Flanders twice a month, but has also seen the rest of the world over the past twenty years. First looking for her roots in Chile – "I was already looking forward to going there as soon as I knew I was adopted, but I still had to wait until I was eighteen" – later as an assistant to the British, living in Amsterdam, photographer Jimmy Nelson canned his famous book Before they die for which he photographed 35 indigenous tribes worldwide. A book that inspired her to photograph sporty and playful people around the world. Just to say that Hannelore simply could not be glued under the Dadizeel steeple…
How did you see your future as a young girl growing up in Dadizele?
"For as long as I can remember, I have wanted to travel. Chile, my home country, fascinated me a lot. My sister was from India, yet another side of the globe. I just wanted to see with my own eyes what is going on in all those places. I flew out when I was eighteen and never returned, except to visit family."
"I worked and traveled the first few years when I was standing on my own two feet, because school didn't mean much to me. But then my brother died in a road accident and that made sure there was something permanent clicked in my head: I realized better than ever that life can be over so quickly, and decided to do only what makes me happy."
And what makes you happy is: taking pictures, around the world?
"I come from an entrepreneurial family where there was less attention to culture. Nor was I part of an artistic milieu or anything. Photography was something you could do as a hobby, nothing more. I considered photography a passion, but I didn't understand at the time that you can make it your profession. It wasn't until I followed a photography course in Amsterdam and immediately started working at Nelson that my view of what is possible in life changed completely."
During that period you often lived with indigenous tribes: what did that do to you?
"I was mainly there. I saw how those people live: with a completely different perception of time, also completely focused on their family. The contrast to our society, where everything revolves around making money and we deal with everything quickly and quickly, is so great… People live much more together instead of next to each other. That's what I've been striving for ever since."
"It also taught me to let go. It's no use holding on to what has been or what you don't have. A person really needs very little to be happy. I definitely gained great insight from that."
And then followed your own photo book 'Human Playground', in which you photographed sports and playful people all over the world. You also saw a documentary in it, made a pilot episode and immediately found Netflix willing to make it into a six-part series. With support from actor Idris Elba, who also recorded the lyrics. Do you always think so big?
"Yes, actually, I'm just not afraid to tackle anything. That entrepreneurial mentality definitely has something to do with it. Doing business in itself does not appeal to me, but of course I have always seen how things went around me. So when I wrote my whole idea I thought: this should go to Netflix. (laughing) And I immediately hired a lawyer to protect my intellectual property. I was hoping for some attention, but I never dreamed it would take on such proportions."
The common thread in 'Human Playground' is sport and play. Although sometimes the fun is hard to find.
"That's right. My starting point was to record sports and game traditions among indigenous people, inspired by my work for Jimmy Nelson. But in my search I came across many other sports and games and the many meanings that people give them, each time different to the place and the circumstances they live in. That made me look for it Why: we train to challenge ourselves, push boundaries and discover ourselves."
"At the Ethiopian cane fighters the situation became more and more dangerous"
"This is how I arrived at the themes for the series: pain, tradition, religion… And the series took on much more meaning, also for me: more than the physical action in sports and play – which in itself does not interest me much – I could dive into all the different reasons people play. And then it quickly becomes about who we are, instead of games."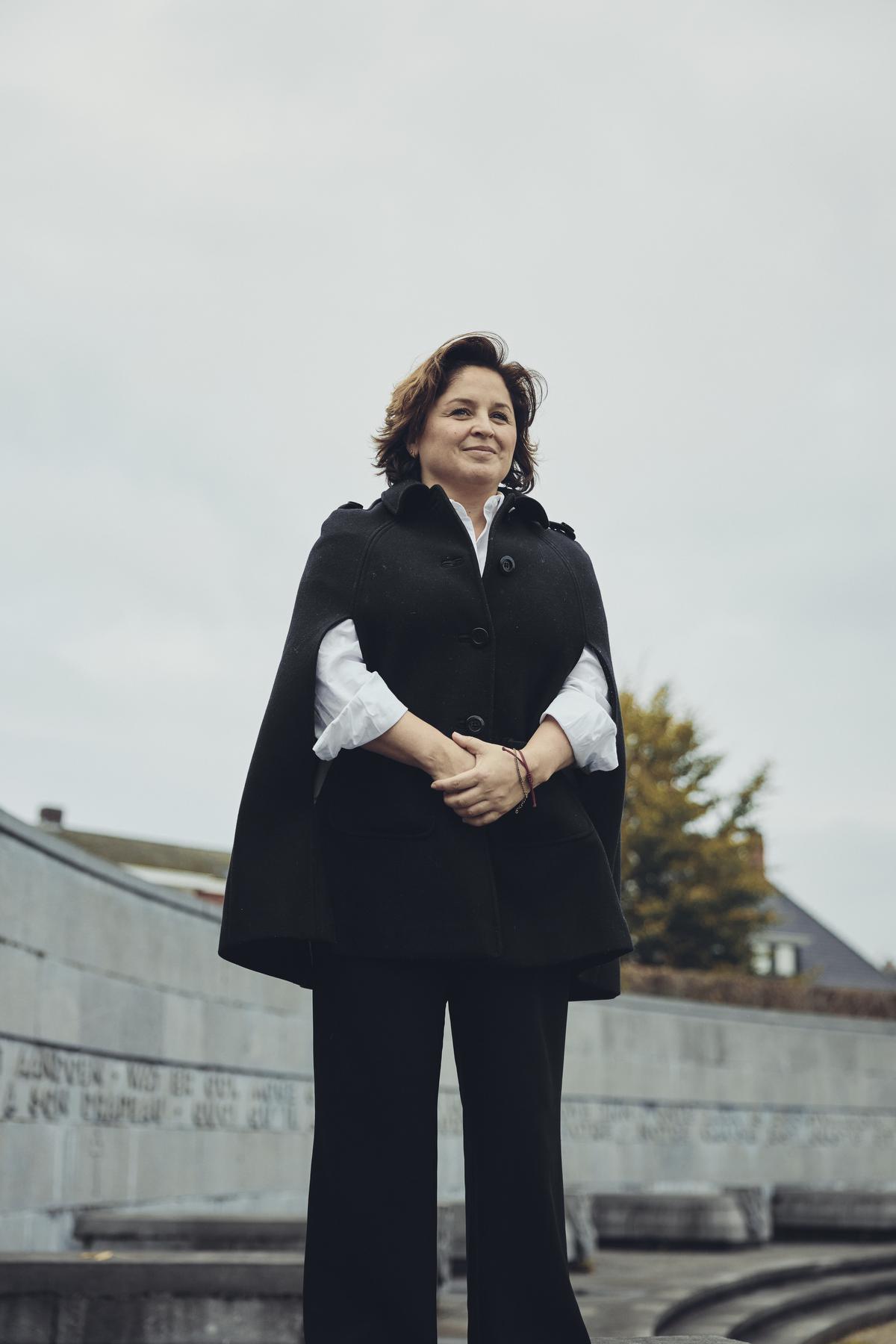 Do you like pushing boundaries yourself?
"Actually, yes. I do less sports at the moment, but in the past I liked to explore what I could do in sports such as kitesurfing, snowboarding, wakeboarding… Anything that's a bit hard, actually."
"But this also applies to my work: I just don't give up easily. Before I met my producer Isidoor Roebers, I really ran into a lot of rejection. I had my vision for the series, but everywhere I knocked, I had to make concessions: either a YouTube star had to be involved, or I had to be in the picture… Sometimes really good money was offered, but I refused since I wasn't allowed to do my own thing. I just couldn't believe that no one really shared my vision! (laughs) Luckily Isidoor did, it was good between us from the first minute. I might be there eccentric i: If it doesn't feel right, I won't do it. Money can't change that."
Did you ever think along the way: it will be nothing?
"None. (laughing) I aimed high, and if it hadn't come to anything, I would have called it quits in the end. But I believe what I want to say: it should work. And when it worked, it was mainly a confirmation for me: you see, I'm fine!"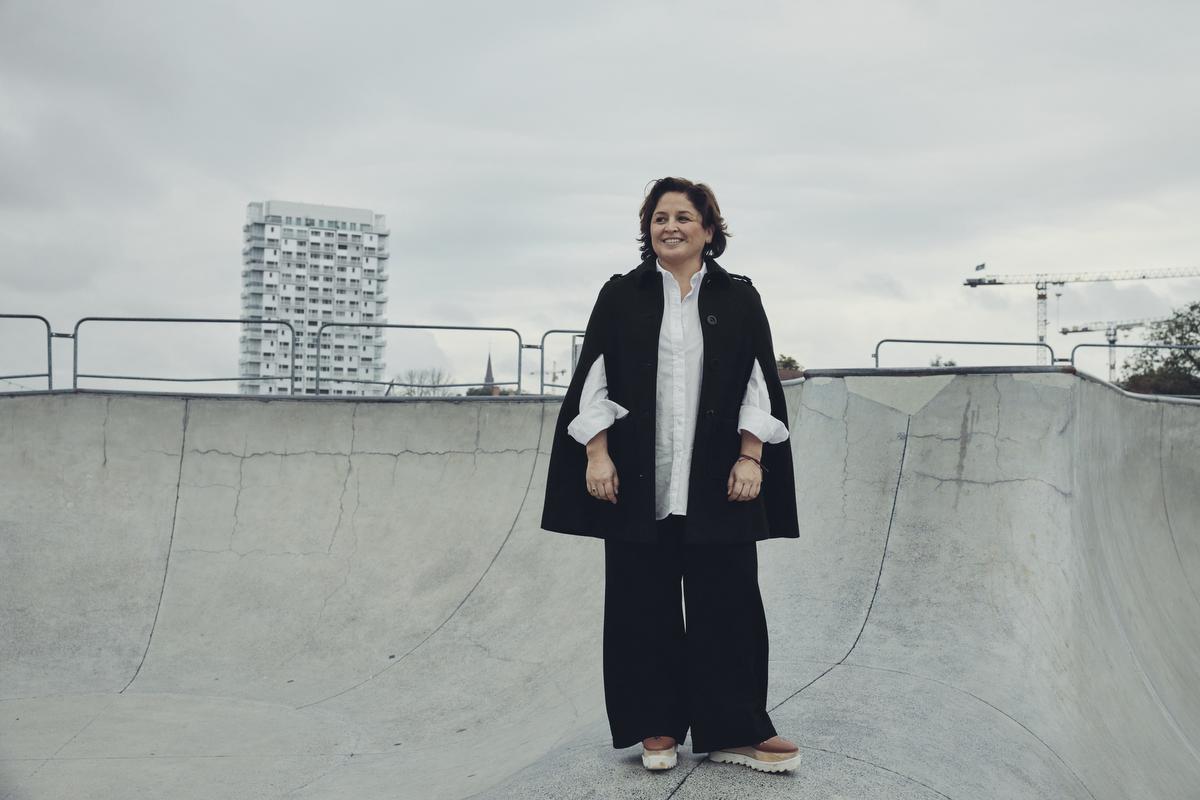 You're anything but a scaredy-cat, although during your travels and crossing borders you must have thought 'if only I'd stayed home'?
"At the Ethiopian donga stick fighters I didn't feel comfortable. They stage a kind of theater of war, where they beat each other with sticks, but also constantly shoot in the air. As they got drunk, the situation became more and more dangerous. Once I shoot, I forget the world around me. I look through the lens and register what is happening as if I myself am in some kind of trance. It also means that I can easily avoid such a situation afterwards. But my assistant had a hard time with that and didn't want to go back afterwards. I understand, but I did it myself. It worked out well." (smile)
Do you feel primarily an observer or also involved during your work?
"I try to be as open as possible in the present, and from that point of view I register what is happening. But I rarely pull out my camera right away. It even took me three days to win their trust among the Tarahumara, a Mexican people with a reputation for being the best endurance runners in the world. They were incredibly shy and withdrawn. But once they trusted me, they embraced me like family."
"I only do what makes me happy"
What makes someone fit to pose for you?
"I can hardly put my finger on it. It has nothing to do with beauty, nor am I looking for anything specific. But I love when people naturally and at the same time radiate a kind of pure power."
And what topics besides sports and games still have a chance to get your attention in the future?
"I dream of a series of documentaries where I am always looking for the why behind a theme: na why we play I'm triggered by why we pray. I myself was brought up quite strictly Catholic, Dadizele is a place of pilgrimage for a reason. (laughing) I was relieved when I no longer had to go to mass when I was fourteen, but religion has continued to fascinate me. For my graduation project, I also made portraits of deeply religious people. And again: religion takes so many different forms all over the world, I think it is important to record all the rituals and traditions."
"Being able to continue working with that concept is really my biggest dream. Together with the people with whom I now form such a close team: Isidoor and Thomas, my director… And maybe Idris Elba." (leight)
Who probably won't be the next Bond. She asked him. Too true.
Who is Hannelore Vandenbussche?
– Hannelore Vandenbussche (41) grew up in Dadizele. At the age of eighteen, she went in search of her roots in Chile, where she found her biological parents and still visits them regularly.
– She studied communication in Kortrijk, and when she moved to Amsterdam, she followed a photography course there. She became an assistant to British photographer Jimmy Nelson and recently published her first photography book, Human playground. Before that, she photographed sporting and playful people all over the world, from Frisians riding camels in the United Arab Emirates to the woman who ran the Marathon des Sables in Morocco with a prosthesis.
– In collaboration with Netflix, she also published the six-part docuseries Human playground as Idris Elba, known for i.a. that threadrecorded the lyrics.
– The photo book is in its second printing. Netflix is ​​considering another series of Human playground. Her photos will also be published in the Christmas edition of The New York Times at the end of this year.
www.byhannelore.com