Once in a while, when a new big piece of his premieres or when he has a new album out, Michel van der Aa (52) sends a private message on Twitter. Maybe the newspaper will pay attention to it?
He is perhaps one of the most successful Dutch composers, with major commissions and performances all over the world, always busy and when you see his studio – a house in itself, where the empty ground floor is reserved for 'research and development' on the field of virtual reality – don't you think 'gosh, he's so bad'. Yet he still remembers exactly when he was last interviewed ('a long time ago') by de Volkskrant. In 2015, when he was awarded the Johannes Vermeer Prize for his 'pioneering role' in international music life.
Does he still need the Dutch press? Is it ambition? "The latter is not the case," says Van der Aa. "It always feels weird to write to you. But obviously I really want to be heard when I've done something. I want people to know it's there. And it's going to be quite a tour with this opera too. We is in seven cities. You can feel that it is much more difficult to lure the audience to the hall after corona.'
The new chamber opera is called The Book of Water. In September, the piece by the composer, whose idiom (a preference for thin sounds) is closer to Radiohead than to Wolfgang Rihm's premiere at the Venice Biennale. Friday is the first Dutch performance in the Muziekgebouw aan 't IJ in Amsterdam. The story is about both climate change and mental decline. As always in his operas, film is an essential part.
Because it was one of the 'unique selling points', perhaps one of the reasons for his international rise, and in any case what made him stand out to the public and the press: Van der Aa introduced multimedia into his works. onefrom 2002, written for soprano Barbara Hannigan, video and soundtrack, is considered his breakthrough work, although de Volkskrant already described him at the premiere as 'the most sought-after Dutch composer of his generation'. More firsts followed, for example with the introduction of 3D in opera The Sunken Garden (2012). He made a digital song cycle as a kind of computer game (The sandbook2015) and embraced virtual reality (the installation eight2019).
And in between, he briefly changed the image of the composer: He could also just be a friendly, guitar-playing geek on All Stars.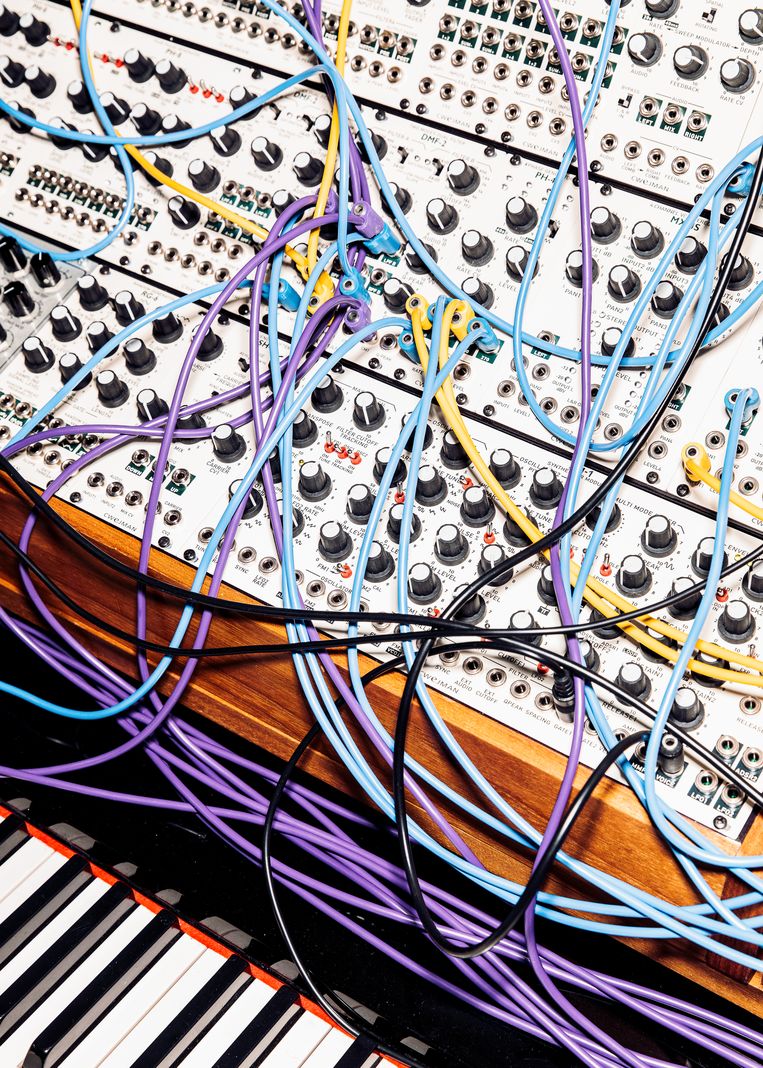 Could it be that you peaked too early in the media field? When you do something new, it gets attention. Then you learn from the experiences, you may become much better, but the novelty disappears.

'Yes it's true. It is also true that most of my premieres are abroad these days, so the focus has shifted a bit. I can imagine the Dutch media thinking: he no longer needs help. There was a lot of attention when I won these prizes (in addition to the Johannes Vermeer Prize, in 2013 the Grawemeyer Prize of 100,000 euros for his Theatrical Cello Concerto close, red.).'
About your opera The Sunken Garden wrote for example Daily Mail three pages filled. The emphasis was quite often on the 3D aspect. Your opera that came after, the much smaller scale and less noted Blank out, I liked much better. The new was not in the technology, but in the emotions.

'I agree with that. The interest of The Sunken Garden also had to do with David Mitchell who wrote the libretto, who is of course a big name. The most important lesson of The Sunken Garden had not so much to do with technique, but with what kind of texts suit me best. I should have full control over that.
'David Mitchell's text was a very concrete narrative, in retrospect too hermetic for me. I have noticed that my strength lies more in the humanistic, personal; I also feel much freer in music. The Book of Water more similar in approach Blank out: no socio-political themes, but experienced from the individual's point of view. And it's also a little smaller, even though I've been working on it for a long time. There is a live string quartet of members of the Amsterdam Sinfonietta, one actor on stage – Samuel West –, one on film – his father, Timothy West – and one soprano on film, Mary Bevan.'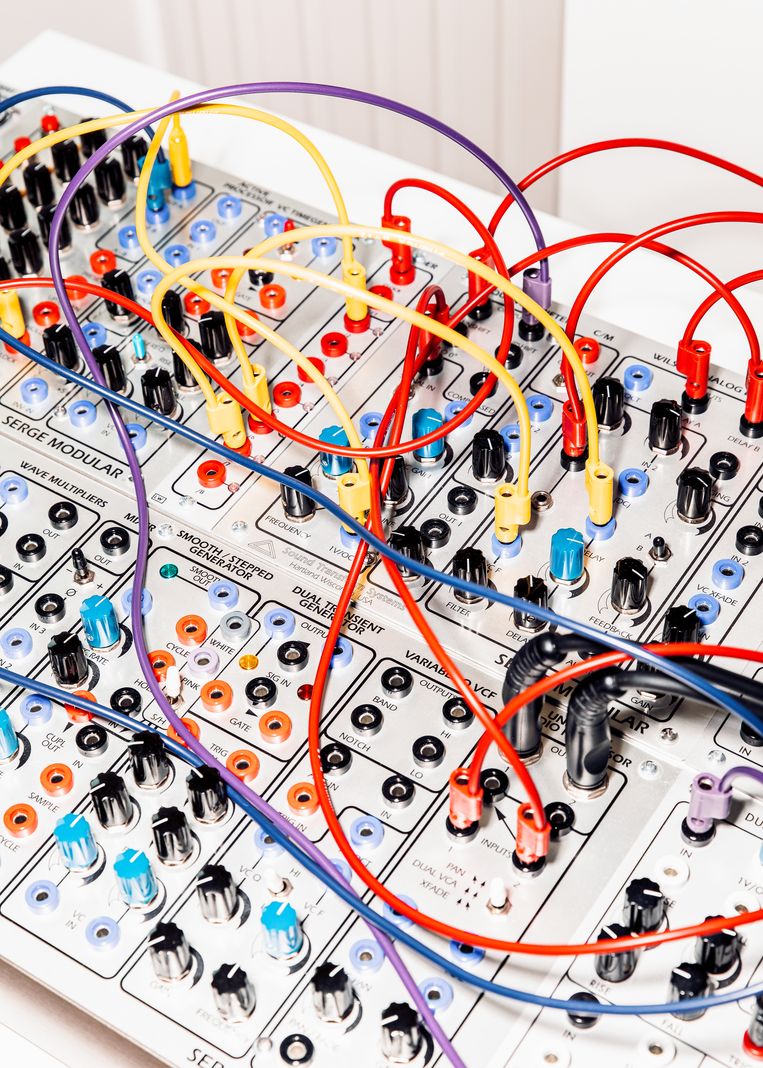 How did you come to The Book of Water?

'About ten years ago Bas van Putten (writer and music journalist for The green Amsterdammer, red.) the book Der Mensch erscheint im Holozän, a novel by Swiss author Max Frisch. Bas said: you have to do something about this. I read it then but didn't see it that way. When the corona came and we were all locked behind our computer screens, everything fell into place.
"It's about a man, Mr. Geiser, who is eroding from within. He lives in a Swiss mountain village, but he is locked inside because it rains all the time. It is a parable of its own fall. He is demented and has a brain haemorrhage. His whole house is full of notes with which he tries to hold on to the world.'
What does this have to do with climate change? The book is from 1979, when it was not yet such a hot topic.

'It's already dormant in the book: it's about landslides, about thunder debris. But I turned that layer on, yes. I don't put too much into it: I'm more of the subtle, there are already enough pieces about climate change that tell you what to do. It's something insidious, it doesn't intervene in our lives in a dramatic way. Not yet. Like Mr. Geiser, we watch it happen outside our window with no consequences.'
There is also a film component to it. What is the ratio of time you spend on music and movies?

'I compose 90 percent of the time, that's where it all starts. Also abroad, I call myself composer first, director second. Composing the music for an opera takes two years, filming takes two weeks. It also has to do with budgets: I would of course prefer to drive for a few years, but it is not affordable. The budgets for my plays are in the six figures. one still running with a thousand euros. But we are now operating at a certain level: to work 16 hours a day for four days at an artificial rate, it is no longer possible.'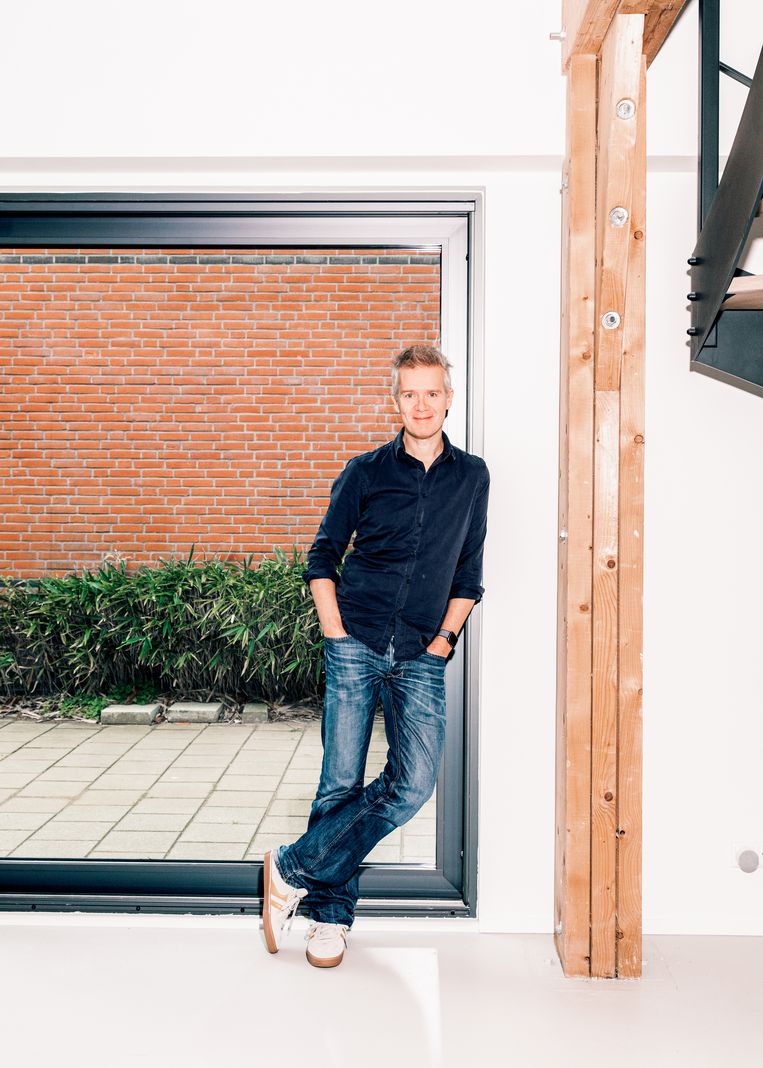 Shouldn't concessions be made to quality?

'You always make concessions. That's not a bad thing either, it doesn't have to get worse and ensures you don't disappear into one project.
"For me, film and music are in the same toolbox. The traditional music press always had to first state in reviews what it really is that I do, then it had to go out to the public. Fortunately, there is an improvement. But if you want to weigh film and music separately, you haven't understood it anyway'.
You also record your operas – films of operas-with-films.

'They are not intended as a final version. You can reach new audiences with it, people who don't live near an opera house. My opera Upload can now also be viewed on board KLM flights. When I look at my 13 and 14 year old sons, they get all their media from the PlayStation Store. I think that we as makers should also offer our content there.'
Would you also like to make a film without music?

'At this point: no. But I also don't rule out that it will ever happen. I just love that live component. You have a certain amount of control in this setup, but not too much; a film alone is so static and unrelenting. While the music never ends. I noticed this when I worked with Janine Jansen on my violin concerto for her. Every time I heard her play it added a new layer.'
That violin concerto was atypical for you: a piece without electronics. Do you want to do it more often?

'I also do things without electronics as preliminary studies for my larger pieces. At least it's good for your development. Without a plug is also nice, the idea that nothing can go down. I am hounded by all kinds of people asking for a piece. Maybe even a piano concerto. But I think my greatest strength lies in musical theatre.'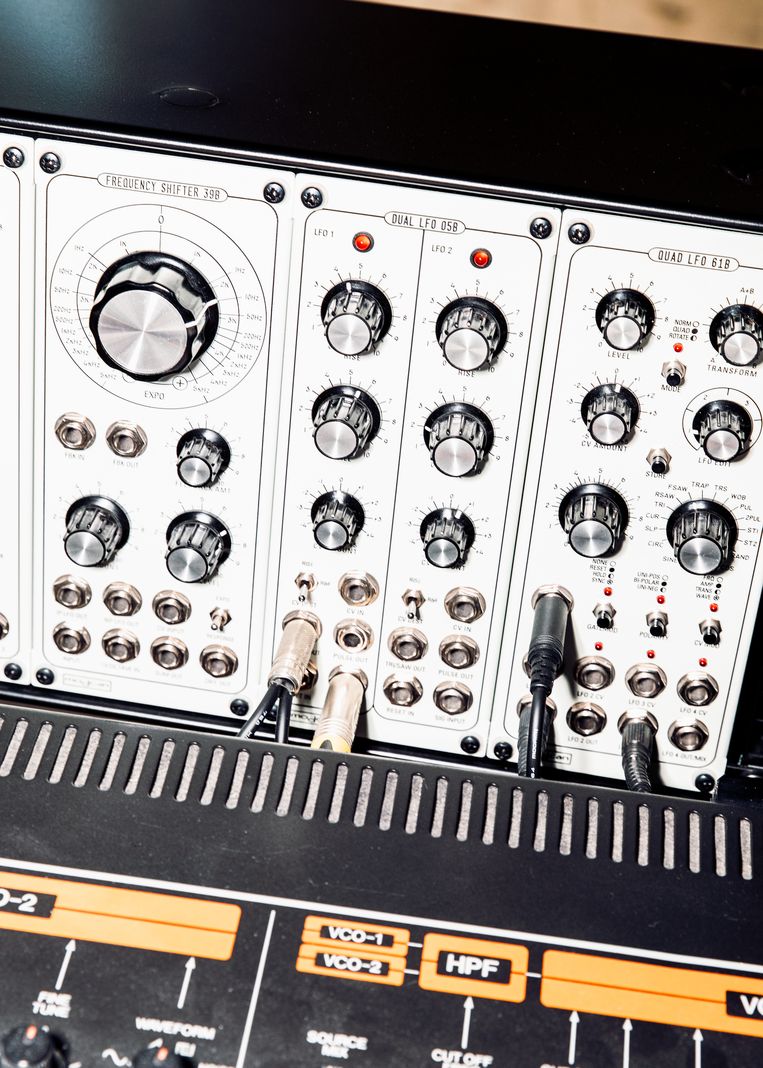 Do you feel like part of a scene? As a composer, you still seem one of a kind.

Long silence. "Good question… I feel a connection with certain colleagues, but I'm definitely independent."
You haven't seen any Van der Aa clones yet?

'Haha. Well, sometimes I see things that I think are interesting, it's kind of like what I do. But I don't have much time to keep an eye on it. When students ask me for tips or say that my music inspires them, I think it's really cool.'
When I go to important premieres, I always see other composers there. I never see you.

'I regret that too. At this stage of my life, the balance is sometimes a little different than I would like. I have a family and travel so much for my own work. I try to stay informed, I try to listen to the Saturday matinee concerts in the Concertgebouw.
'When I was still in Donaueschingen and Darmstadt (epicenters of the musical avant-garde, red.) came with my pieces, I just missed the connection with the rest of the world: you always saw the same faces there. I didn't feel so much at home there. When I started filming, I was told things like, 'he's hiding behind the film'.
'I am happy that I have found my own audience, and that audience is bigger and wider. My work is most successful in Anglo-Saxon countries, there are opera houses that really believe in me. It is also necessary, because shrinking budgets mean that you need more and more customers who can jointly pay for such a production, which is always a game of chess. I really feel at home in New York, that's where the audience I want is. Young, diverse, geeks, but also the elderly. I have the feeling that I am really understood there.'
The Book of Water. Premiere 11/11, Muziekgebouw aan 't IJ, Amsterdam, then exhibited until 18/11 in Antwerp, Den Bosch, Rotterdam, Utrecht, Enschede and Leiden. Blank out resumes on 28/5 in the Muziekgebouw aan 't IJ.
Michel van der Aa

1970 Born in Oss, raised in Schoorl
1989 Studied music recording and later composition at the Royal Conservatory in The Hague
1999 Gaudeamus Prize, for between
2002 Study New York Film Academy
2002 onechamber opera with Barbara Hannigan
2004 Matthijs Vermeulen The prize for one
2005 Charlotte Köhler Prize & Siemens Förderpreise
2006 After Lifefilm opera
2012 The Sunken Gardenthe first 3D film opera
2013 Grawemeyer Prize for Cello Concerto close
2014 Violin concerto for Janine Jansen and the Concertgebouw Orchestra
2016 Opera Blank out
2020 Opera Upload
2022 Opera The Book of Water
Van der Aa lives in Amsterdam and has two sons with his wife.