For three years now, each Scapino branch has had two Honeywell mobile computers for ordering items and checking items and prices. The devices are almost break-free and require little management, while Scapino has full freedom to install the apps needed on the shop floor. The experiences are so positive that sister company Ziengs also works with these mobile computers.
In retrospect, the decision to invest in new mobile computers came just in time. "These Honeywell devices run on Android and work like a smartphone. Anyone who owns a smartphone can use it. We gratefully took advantage of that when the pandemic broke out and the stores had to close their doors," says Jan Hummel, ICT manager at Scapino.
The 175-branch retail chain installed apps that allowed employees to deliver and pay for customer orders at the door. The Facebook app allowed them to tell something about the store, while WhatsApp was used to communicate directly with customers. "We have been able to plan appointments for store visits with the units. In short: We can download all the apps we need on the shop floor", observes Jan.
Switch to Android
The reason for buying the mobile computers was simple: the previous devices were outdated and at the end of their useful life. Replacement meant not only a switch to another device, but also to a different operating system. The talks about this ended with a choice for Android. "We use the devices to book incoming goods, to check goods and prices and to calculate stock levels. For this we use an app linked to the point of sale software from Cow Hills, the supplier of our checkout system. And those apps run on Android," explains Jan.
Scapino placed the demand for new mobile computers with Simac, who took care of all maintenance and management of the checkout systems, including all peripherals. The national coverage, the extensive range of services and the many years of experience in the retail trade have made Simac a valuable partner. "If we have an IT problem, we knock on Simac's door. This does not mean that Simac automatically receives the order. In principle, we try to place as many tasks as possible with one IT service provider, but we are also cost-conscious."
Fast barcode scanner
After a thorough selection process, Scapino chose Honeywell's mobile computer. "We sourced four brands and tested them thoroughly. The Honeywell EDA51 performed best. This device not only contains a very fast barcode scanner, but also a piece of software that allows us to identify the correct article even if the barcode is not fully legible, Jan explains.
Simac has brought Honeywell on board. "We look at the best solution per customer, per situation and per process," says Johan van der Wielen, senior retail consultant at Simac IT NL. "We pay particular attention to the life cycle of the device. If we choose a device that is no longer available after a year and can no longer be maintained, we have a problem. These devices have a long life cycle where Honeywell guarantees that they will be supported and updated in the coming years."
Honeywell agrees. "When we are engaged by a partner like Simac, we always first look at the customer's business process: what does it look like and how should it be supported? Once we have found a solution, we ensure that customers can use it for a long time to come," explains Gertie Oosterkamp, ​​Channel Account Manager at Honeywell.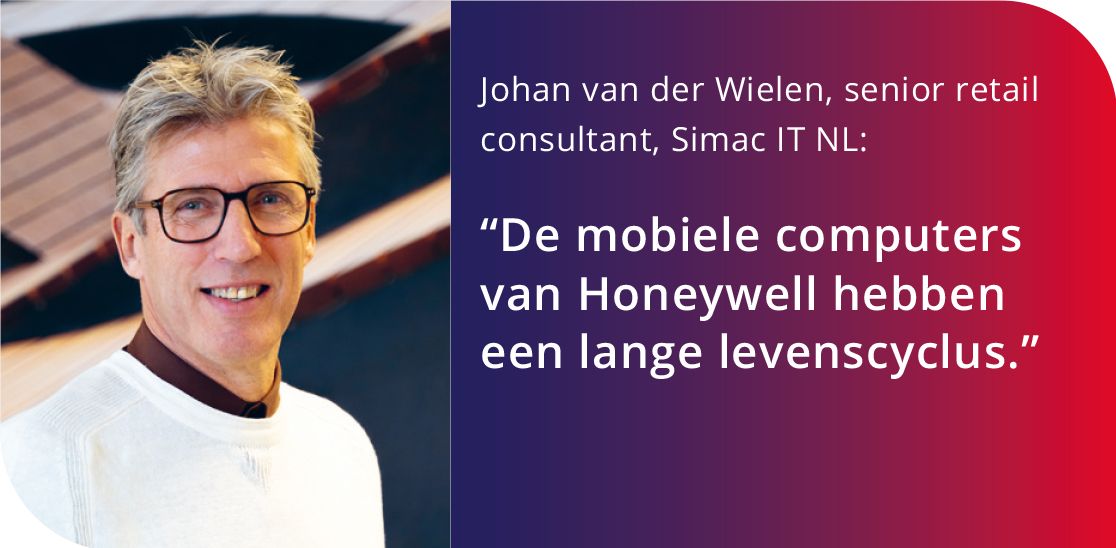 Not broken
Jan is extremely satisfied with the devices. "We've had the mobile computers for three years now, and so far we can only be satisfied. They don't break. Maybe one of them will fall out of your hands, but they can handle that. We tested them on that. And if one of them breaks, we replace that unit with one from Simac's spare stock."
The only concern is the operating system updates. With Android, this is not automatic. "At some point we will have to knock on Simac's door for an update round. We are trying to delay that as long as possible, because with each update there is a risk that the apps on the device will no longer function properly."
To prevent such problems, new versions of Android are first thoroughly tested. "We are making a business version of the operating system without all the redundant ballast, which is only of interest to consumers. This variant is first thoroughly tested by us before we make it available," explains Gertie. Simac then also carries out another test to check whether Scapino's apps continue to work correctly after the operating system has been updated. "We will only install the new version on all 400 Scapino units if everyone is satisfied that it works correctly. We don't want to risk disrupting processes in the store," says Gertie.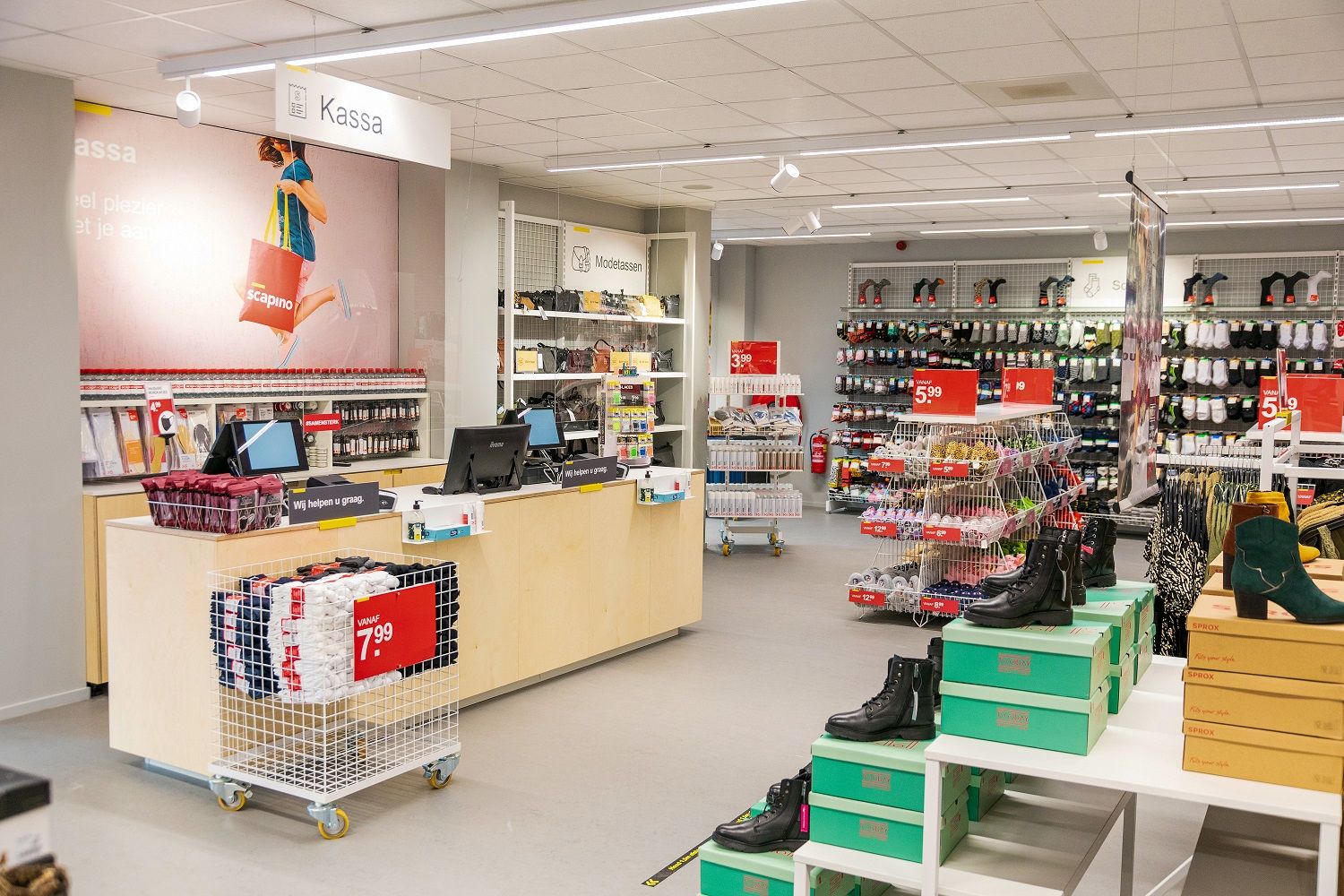 Mobile computers for Ziengs
Handling the mobile computers requires almost no time. When a new version of an app is introduced, store employees can install it themselves from Scapino's private app store. It contains all the apps that the shops are allowed to use. Johan: "This prevents employees from installing games or other apps that are not needed on the shop floor."
The good experiences make you want more. At the moment, Jan is busy purchasing new mobile computers for the 90 stores in Ziengs, Scapino's sister company. Once again, the choice has fallen on Honeywell's mobile computers, only the latest version: Honeywell EDA52. Jan: "What separates Ziengs' project from Scapino's is that we now build the apps ourselves to, for example, book incoming goods and check prices. For this we use OutSystems, a low-code platform with which we can easily build apps ourselves. This platform makes it even easier to manage the devices as the updates are installed automatically. Even store employees don't have to do anything about this anymore."
Learn more about Simac