•
Today
•
reading time 4 minutes
•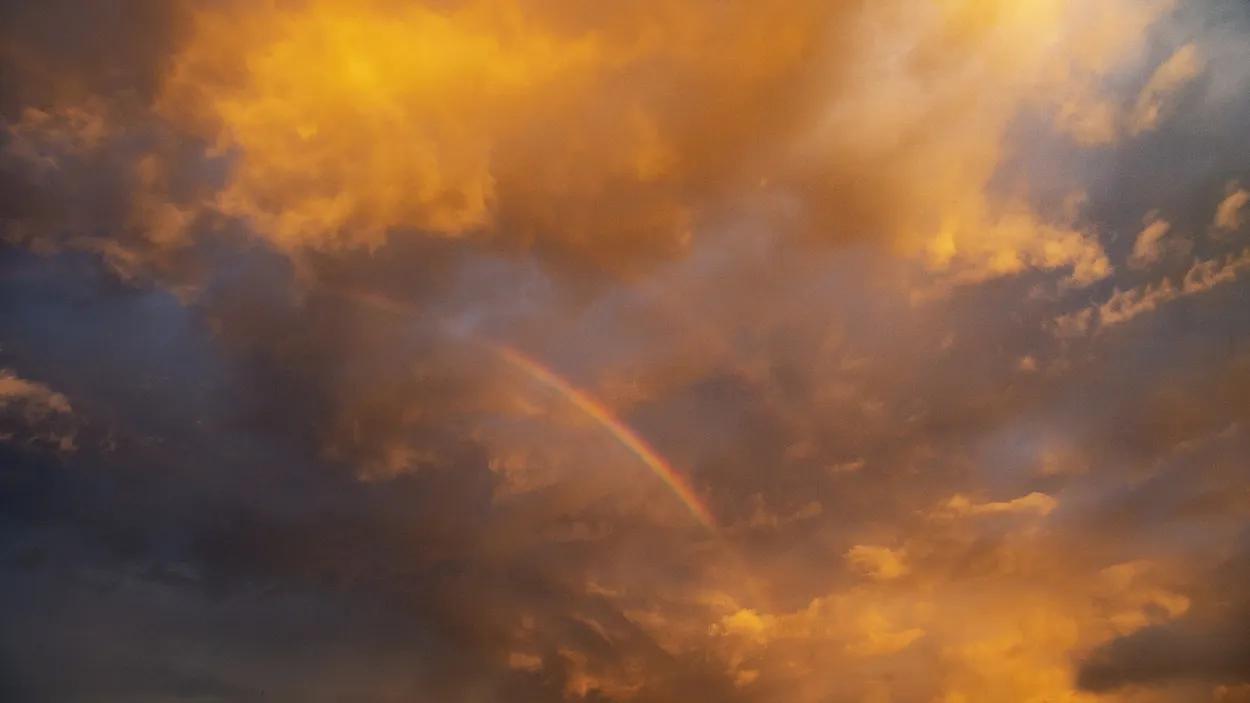 © cc photo: Wallace Pires
Kian Pirfalak was nine years old. On Wednesday 16 November he was shot by the Iranian regime's riot police. He was with his father near the bazaar in the small town of Izeh in Khuzestan province. They passed a demonstration and the firing riot police.
It is hard to imagine for us in the Netherlands: you are nine years old, you go on a nice trip with your father, and then your mother gets the message that you are never coming home again…
Reading such a message about my motherland Iran breaks my heart into a thousand pieces. Despair overcomes me. But then there are odes to Kian from Iran via social media. These are home videos that testify to a lively, curious boy. A boy who was busy making paper models of, for example, a model boat that could sail forward under its own power, without wind and without fuel. And footage of Kian happily planting trees and extolling the beauty of nature.
There are rhymes in his honor that equate his name with the eternal burning torch of Iran. Posters with his lovely face pass by. In short, there will be aesthetic comfort accompanied by a warrior's pride. Perhaps most typical of this was how Kian's mother, singing into a megaphone at her son's funeral, converted a well-known nursery rhyme into a battle song: an indictment in children's language of the bloodthirstiness of Khamenei, the supreme spiritual leader. A song that ends with a promise: that freedom will prevail.
All this gives people courage to continue. And it gives me, the exile who sometimes despairs at the distance between his routine, good life in the low countries and the struggle there in Iran, the strength to leave the melancholy behind and do what I can: write and talk about Iran. Raise awareness and solidarity with the Iranian freedom fighters.
And then, as the ultimate weapon against the melancholy and hopelessness, less than 48 hours later, Alireza Assar, one of Iran's most famous singer-songwriters and pop artists (not coincidentally also one of my favorites), comes with a beautiful song about Kian to Honor. (You can read more about Assar's merit here.)
Assar's artistic signature is his unique talent in connecting the Persian poetry of the greatest medieval poets, first and foremost Rumi, with the language and sound of today. He has a subtle artistic antenna for today's language and an almost intuitive feeling for the deeper meaning of the mystical poetry of the past. The connection he makes between these two feels like alchemy, and the deep colors in his voice do the rest.
Now he has created a silky anthem to the revolution taking place in Iran, inspired by Kian's opening line from one of the circulating home movies. Kian starts this video with: "In the name of the god of rainbow". And so begins the song of Assar. In this song he praises a subtle god who sees the beauty in diversity. A god who has endowed each with a different and authentic element of beauty. It is a gentle god. Who wants to give love. "Whose approach is sweeter than the mother's tears of love … whose approach is sweeter than the mother's tears of love," Assar repeats at the end of the song. It is almost impossible for a Farsi speaker to stay dry while listening to Assar's lyrical singing. At least I don't keep it dry.
The rainbow god Assar is clearly a very different god from the odorless god in whose name the Islamofascist regime has turned Iran into a prison of terror for the past 43 years. It is a god with a very different approach to the murderous god in whose name at least 450 people, including at least 40 minors, have been murdered since the start of this uprising in September. Another god presents himself in Iran.
A new era is dawning in Iran. What is happening in Iran is a revolution. Elsewhere I have written in more detail why I see it this way (see the link here).
One must hope that the revolution will succeed politically in the very short term and without more bloodshed, but I dare not make predictions. What I dare say is that the revolution has already succeeded culturally. A cultural renaissance is coming for this ancient civilization, thousands of flowers will bloom in an Iran where diversity will be celebrated. This renaissance also includes the birth of another god. The rainbow god.
The discerning connoisseurs who have studied Iran's lesser-known soul history will undoubtedly note: this new contemporary god also bears a striking resemblance to the lesser-known but ancient god of the mystic poets of Iran; the beauty-worshipping, dancing and singing god of Hafez and Saadi and especially Rumi. Thus, Assar masterfully reconnects Iran's progressive future with the rich culture and goodness of the past.
The clip of Alireza Assar's leads can be seen and heard here.