Architecture is a slow profession – an average project takes seven years – often accompanied by the necessary CO2emissions. The accumulation of housing, nitrogen, energy and climate crises is forcing the tanker that is the construction industry to change course. There is only one (not a dead end) way forward: sustainable construction. Young, award-winning architectural firms have taken very interesting steps in this area in the past year. The following three – very interesting – buildings give a good picture of the latest developments in sustainable architecture.
Dijkhuis, Strijensas

The names of agencies such as Werkstatt (German for 'workshop') say a lot about their approach: hammer in hand and feet in clay. Laura van Santen and Diederik de Koning from bureau La-Di-Da (Laura and Diederik design & architecture) also regularly take on the role of contractor. Because they enjoy building and believe that a designer must understand the manufacturing process, but also to reduce construction costs.
Two hundred thousand euros was the budget they received to build a house on a piece of land on a dyke in Strijensas (South Holland). Together with the private customers, they set about realizing the requested living and working spaces as economically and environmentally friendly as possible. They call their architectural style 'eco-brutalism', referring to the brutalism of the sixties, seventies and eighties, where raw concrete (concrete broken) was omitted. Here we are talking about the OSB boards (chipboards), from which the half-timbered construction gets its stiffness. But invisible parts such as the foundation piles, for which concrete is normally used, are also made of wood.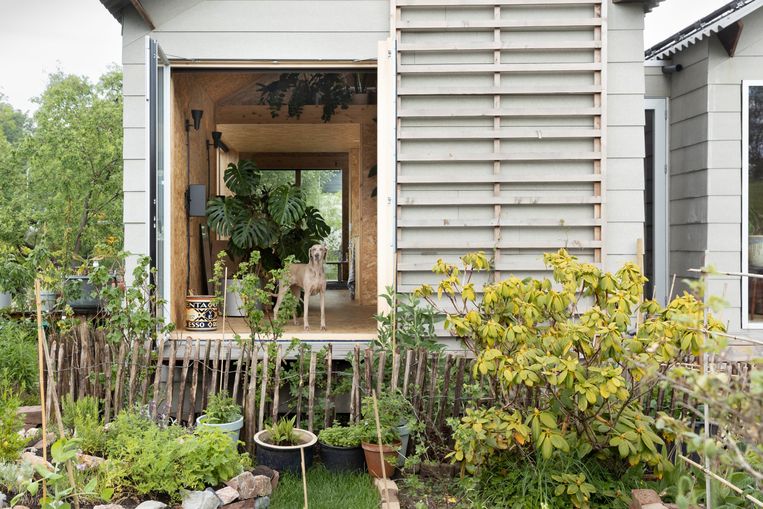 Striking detail: the shower button, which you press just like at the campsite; a simple, energy-saving measure. The architects find it difficult to understand that many spend a large part of their construction budget on the herringbone park or a designer kitchen. 'What good does it do if, due to a lack of climatological design, it's scorching hot or freezing cold inside?' They invested the majority of the money in a thick (wood fiber) insulation package and triple glazing, so heating is largely unnecessary; only on extremely cold days is there a small pellet stove.
With this dyke house, the fourth in the series of wooden houses, Van Santen and De Koning are nominated for the Abe Bonnema Prize (a biennial prize for architects under 40), which is awarded on 10 December. If they win, they will use the prize money to start a workshop to offer their approach on a larger scale.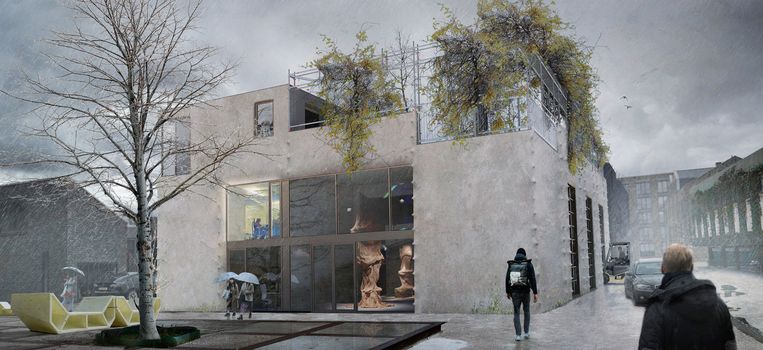 The Body Building, Eindhoven

Everything from gas to solar panels and heat pumps: this is how sustainable construction is often approached as a technical task. But installations make a big demand on construction costs, are maintenance-sensitive and are replaced by improved versions after an average of fifteen years.
Architectenbureau Werkstatt sees several possibilities in the renewal of the material palette. As an alternative to steel and concrete – the production of which is extremely expensive, if you also take into account the environmental impact – they choose to build with natural materials such as wood, lime hemp and straw. In 2020, they had their breakthrough with the first hemp house in the Netherlands, built in the Frisian Oudega.
Lime hemp is an insulation material that consists of hemp wood, supplemented with lime, minerals and water. An advantage of hemp is that the plant grows quickly, requires little water and no pesticides, CO2 absorbs and brings nutrients down into the soil. Unlike insulating materials such as pur, hemp contains no toxic substances and is a breathable material.
For their pioneering role in bio-based bouw Werkstatt received this year the prestigious Young Maaskant award (an incentive award for architects under the age of 35). Werkstatt wants to break through existing systems in construction and agriculture by building with natural materials. Architect Niels Groeneveld: 'With insulation materials such as polyurethane foam, we rely on the polluting oil industry, while hemp actually offers opportunities to make Dutch agriculture and nature development more sustainable. Farmers are now caught in the global rat race to produce more and cheaper; if cattle farmers, who are now stuck due to the nitrogen crisis, switch to hemp cultivation for construction, we can create added value in several areas.'
The office is currently working on The Body Building on the NRE site of the former gas factory in Eindhoven, commissioned by designers Bart Hess, Rombout Frieling and Harm Rensink. Consisting of three residences, design studios and a gallery, the building serves as a showcase for these designers' tactile, body-inspired work. It features cross-laminated wood construction and a hand-stitched 'skin', decorated with swirl-like 'implants'. A garden is built on the roof, in which water is also collected.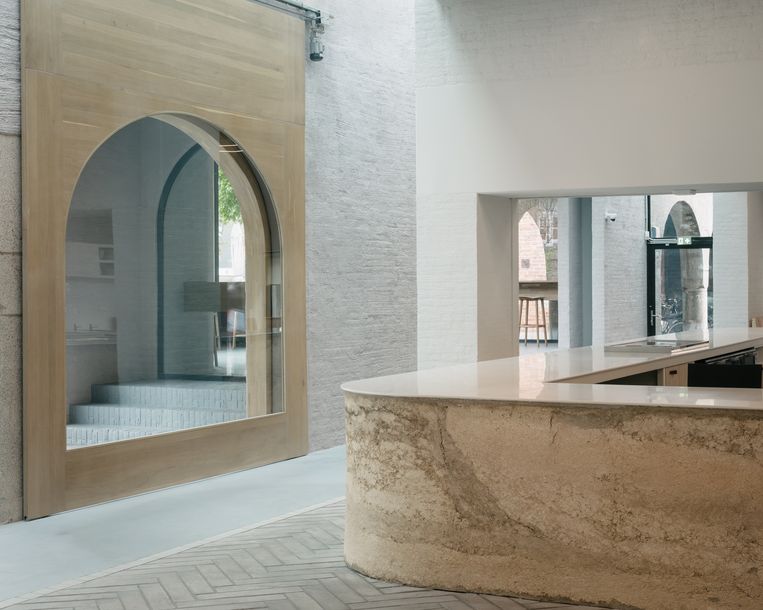 Shoe quarter, Waalwijk

A place where sustainability themes such as recycling, do-it-yourself and bio-based construction come together beautifully is museum Het Schoenenkwartier in Waalwijk, located in the old town hall, renovated by Civic Architects. As a 'neighbourhood', the museum wants to be part of the city that grew thanks to the leather and shoe industry; craftsmanship and tradition carried on here, in a sustainable way, in innovation laboratories created for this purpose. International designers and vocational schools from the region are researching shoes you can crochet yourself and footwear made from mango leather and mushroom fabrics.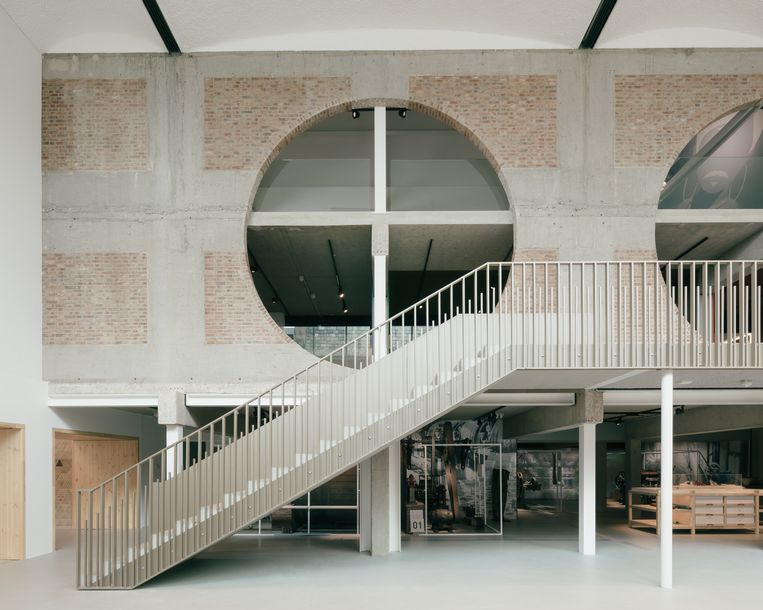 It is a museum that moves away from the 'Bilbao effect' – to the Spanish city that put itself on the world map in the 1990s with a spectacular building by star architect Frank Gehry. With their understated renovation, which builds on architect Alexander Kropholler's 1932 brick National Monument, Civic Architects have created spaces that feel familiar. For example, the large round holes in the inner facade of the central hall refer to the curved vaults of the original town hall. This hall, resembling a community center with its clinker 'carpet', is also used by local businesses for presentations and shoe fashion shows. The hemp concrete counter and bar were poured and stamped during a 'group workshop'.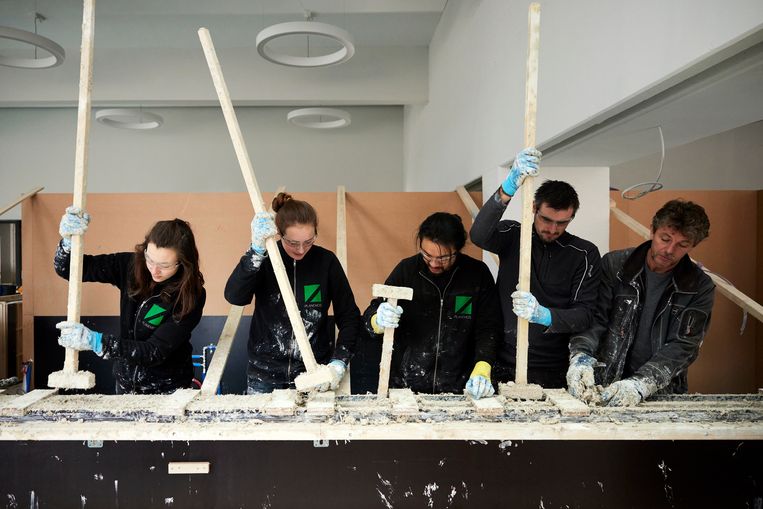 The eye-catcher is the tiled wall designed by Laura van Santen from the design agency La-Di-Da, with ceramic tiles she has developed herself. These are made from recycled glaze waste, using 3D printed molds and produced in a nearby workshop where people with a distance from the labor market work.