In forty years, Philip Akkerman (65) painted almost five thousand self-portraits – and he still can't stop. In the exhibition Telephone, from this weekend at the Nest art space in The Hague, he collects 350 self-portraits with the self-improvising pianos and the musical compositions of Mitchel van Dinther (31) aka Jameszoo. The duo call it a 'surreal choreography'.
You have been painting self-portraits since 1981. How does such an idea come about?

'As a boy you skate, play football and basketball to find out what you like best. You have to try everything. At the art academy in The Hague and at Ateliers '63 in Haarlem, I jumped from one subject to another. I liked that. Then one day I started making self-portraits. After two years I was still working on it, apparently it suited me. People asked: is it about your mood? No, although I had no idea why I did it.'
Have you figured it out in the meantime?

'Then I started studying philosophy. My favorite author, Gerard Reve, raved about Arthur Schopenhauer. I only had two years of German at school, and yet I can read Schopenhauer effortlessly. The essence of existence, according to him, is a blind will. The blind will has the power, not the mind. And the blind will must look itself, with that mind, straight in the eyes to learn to know itself. Schopenhauer taught me: the purpose of existence is to make a self-portrait.'
You often look angry in the portraits. Why?

'I was born with a cheerful disposition, but when I think about life, I am decidedly pessimistic. That's why Schopenhauer suits me. A self-portrait is always serious, by the way. It is by definition a portrait of someone at work. It's not an angry look, but a searching look.'
A man must be vain to paint himself all the time.

"Of course, I'm also a little vain. When I see myself in a shop window, I brush my hair well, just like everyone else does. But my paintings are not about Philip Akkerman: they are self-portraits, but likeness doesn't matter. The first ten years I looked in the mirror when I painted, after that no more. Nobody knows what he really looks like. When I close my eyes I can imagine James Brown's face, but not my own.'
Each portrait is different in style, color, material. How do you determine that?

'It bubbles up in me, it's innate. When I look at the work of old masters in the Rijksmuseum, I naturally come home with a lot of inspiration. Most artists who use the technique of the old masters are realists. But I also paint blobs. I make crazy art, but with a solid technical foundation.
'At first I painted far away from the dear fatherland. If a painting happened to be very nice and I wanted to repeat it a day later, it didn't work. I was a slave to paint. Learning technology was a liberation for me. It's absurd they don't teach you that in art schools. Compare that to a martial artist. He has to train very hard and learn all the grips and strokes, because only if he masters them can he follow his impulses and win competitions. Otherwise, he's just a tantrum frog. I'm still learning every day.'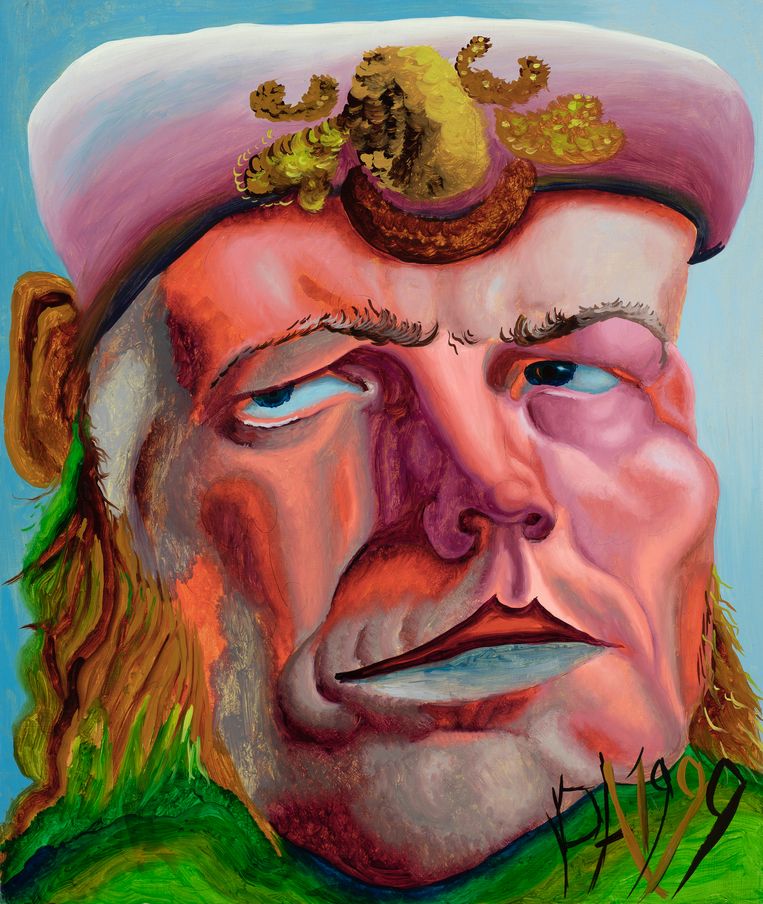 Do you sometimes think about quitting? Can you even stop?

'I tried it a couple of times, a sabbatical, but then I just started again. It's almost a motor urge, I want to hold a brush so badly. There is no end to it. I do two to three works a week, quite a lot. I don't care how many I've made. I number them by year. In 2019 I came up with 4,457 paintings. I still need to add them from 2020, 2021 and 2022, I will be close to five thousand.'
Mitchel van Dinther, alias Jameszoo, makes experimental jazz. How did your friendship and collaboration come about?

'Mitchel had seen my portraits in a museum and asked me to make a cover for an album. I often think with these kinds of emails: what a scam, figure it out. But this was phrased so nicely and politely that I immediately agreed without Googling him. My son did and said oh but it's Jameszoo it's very good. Years later, Mitchel has a composition entitled Philip made that became a single. The video clip shows four thousand portraits, or eighteen per second.
"Then Mitchel came up with the idea: Isn't it great to realize that clip in a room with real paintings? In Nest we hang 350 portraits. The walls are illuminated by four beamers, which in the frantic rhythm of the music illuminate a work or a row or a group . It will be a sensational exhibition.'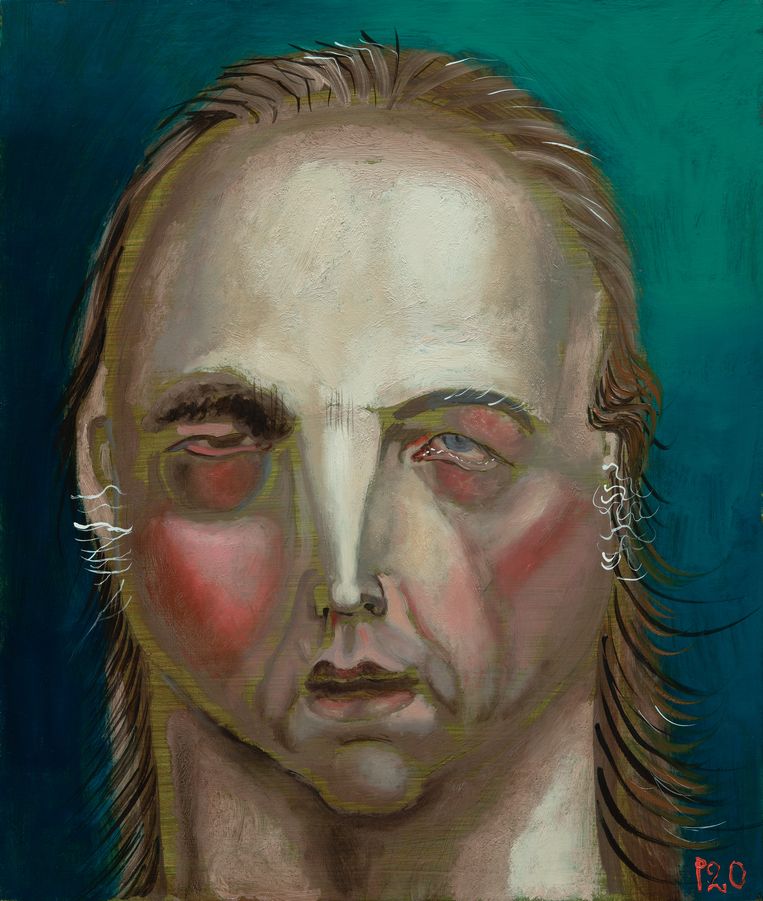 Philip Akkerman and Jameszoo: Phone. Nest, The Hague, 25/11 to 29/1.