ANTWERPLike the city council in October, November will also be preceded by protests. The activist cultural students are this time joined by the social middle ground, because education and youth councilor Jinnih Beels (Vooruit) is also being cut. "The city council is directly responsible for more poverty in their own city."
Read all about the savings in Antwerp here.
On Monday evening, the Antwerp city council met to approve the new budget, which includes savings in both the cultural and social sectors. "This will undoubtedly lead to redundancies in the sector," says Mathias Verleyen, coordinator of the Antwerp Platform of Social Midfield Organizations (APSMO.).
"It is unprecedented that each ship can decide on its own where to save and where to index or not, without mutual consultation. It will be of great importance, also in the long term. Referrals and collaborations between different organizations come under pressure. Either way, more people will end up in poverty. The social sector needs more resources."
(continue reading below the image)
During the protest, young mother Mara De Belder testifies about how she received a message from the city that she should keep her daughter at home as much as possible until Christmas because her child's safety can no longer be guaranteed due to a lack of staff. "And that while the city recently closed two nurseries", sighs Lies Michielsen from the Crisis Cabinet for childcare. "The city must do more for the young, because they are the city's future. One tutor for nine children is simply too much, the occupational medicine is far too high."
Rubens is dead
The cultural sector supports the social sector and also talks with, among others, the singer Slongs and the actor Michael Pas. "Culture speaker Nabilla Ait Daoud (N-VA) accuses Rubens of never receiving subsidies, but that man made his living through public contracts, not least from this city," emphasizes Pas. "He can no longer defend himself, for he is dead."
(continue reading below the image)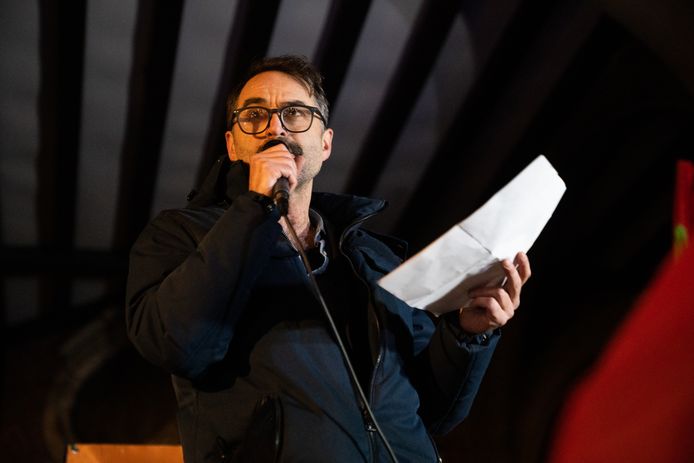 "But we can defend ourselves. The word 'subsidy' has been polluted. Not by our cultural students, but by port barons who receive millions of dollars from the government to carry out their megalomaniacal projects. Subsidies for culture and care are framed by the city as wasted money and not as an investment, as they do for example for agriculture and industry."
Pas once again pays tribute to the students who have been protesting for a month and a half. "You wanted to be 'rude'. I'm proud of that. Nobody waits for polite artists. Long live rudeness!" shouts Pas as if closing an episode of Kulderzipken.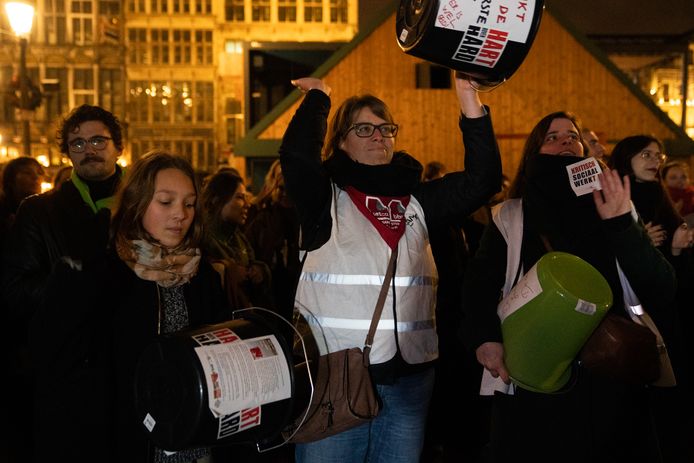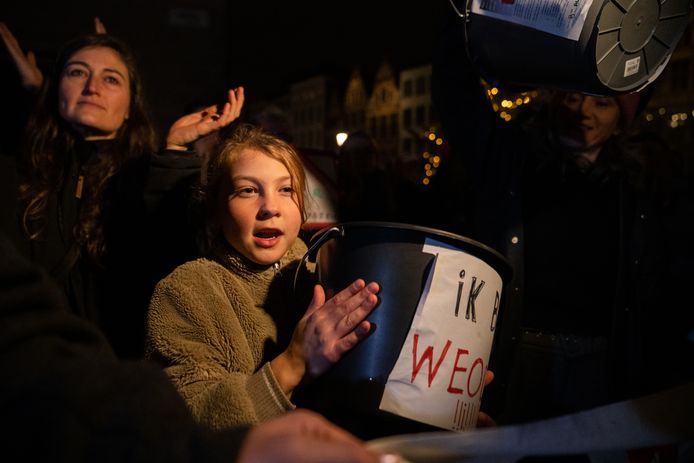 Free unlimited access to Showbytes? There can!
Log in or create an account and don't miss a thing of the stars.

Yes, I want free unlimited access