From his home town of Delft, cycling aimlessly into the countryside, to towns and villages where he had never been, Frank van Moorsel (55) enjoyed it greatly. He also had a thing for cards. And with inventing systems, building websites (he works with IT). How those things came together one day: 'While I was cycling, I thought: could I come up with something that would allow me to see at a glance which Dutch municipalities I've already been to, and especially which ones I haven't visited yet?'
He developed a tool that enabled him to do this: a question to load cycling trips recorded with the sports app Strava, after which a map with all the municipalities showed where he had and hadn't been. As an informal carer for his Limburgish father, he had much less time to make long journeys during that period. 'After I had done the housework, the laundry was in the washing machine and my father fell asleep, I sat and fiddled with my laptop. Without cycling I still had the feeling that I was cycling.'
New challenge

In October 2018, he decided to share his 'root work' under the name Long Term NL Challenge on his Strava profile. "Then I thought: There are probably not many people who are as crazy as me. It turned out to be a small mistake.' His hobby turned out to provide other people with a welcome new challenge. In no time there were a thousand curious cyclists in the queue. 'Site wasn't designed for that at all. I rushed to bring in extra servers to keep up with demand."
Someone would probably tell who had already had all the municipalities, Frank van Moorsel was pretty sure of that. Actually: Yorit Kluitman (42), whose book Cycling landscape appeared. Kluitman, who runs a drawing studio in Eindhoven, took five years to cross all the municipalities on his racing bike (then still 388 pieces, now there are still 344 due to municipal reorganizations) and to photograph the landscape between the cities and villages.
He drew a map with the municipal division and colored the places he had visited orange after each trip when he returned home. He still likes to talk about the satisfying feeling of an ever-growing orange area, even though his challenge was mainly to find beautiful pictures.
Kluitman: 'I looked for straight lines in the landscape, which I framed in a dogmatic way. A road from straight on or from the side, a turn away, rows of trees and other repetitive elements. The images had to be straight, like a postcard, preferably without people, road signs and commercial expressions. In my pictures, the landscape was often quieter than in reality; just out of the picture could be a McDonalds branch.'
'Surely Veluwe was the most beautiful?', people often asked him. 'I actually thought Drenthe was much nicer, while it always seemed to me to be the most boring province. In my head, Drenthe was one big meadow, but it is much less landlocked than other provinces. West Brabant, the area around Moerdijk, was a low point for me with its polluting industry and De Biesbosch in the background.' After more than 83 thousand kilometers, he was also sure that he no longer needed to cycle in North Holland.
When Van Moorsel made his work available to other enthusiasts, Kluitman only had to upload his Strava data. 'I thought it was exciting for a while, because now the system would assess whether I had actually been everywhere.' That turned out to be the case. 'In no time I had a nice email from Frank, who immediately ordered my book.'
Cycle aimlessly

The creator himself completed his own challenge as the thirtieth, where Van Moorsel applied the rule of visiting every municipality in principle, with Delft as a starting point. 'I'm a bit older, so I've had to slow down. Looking around has replaced it.'
His eye is particularly drawn to anything to do with industrial heritage. 'Old office buildings, old post offices, I always stop for that. In Oudenbosch, for example, I cycled towards a very characteristic old post office, opposite the famous basilica. Post NL's head office in the Stationspostgebouw near The Hague Hollandspoor is also very beautiful.'
It's funny, he thinks, that his aimless cycling eventually led to a website that gave other people a goal to get the far-farth-farthest from home. "Although I have to admit that otherwise I wouldn't have ended up in Delfzijl municipality myself, because why would you travel that distance if you have nothing else to do there? Many people often already have the will, such a challenge provides motivation to actually do it. And I think the fantastic thing is that you can decide for yourself how to give substance to it'.
To supplement his website, Van Moorsel developed the 'retro challenge', based on the municipal division in 1950. 'When I put the old map on top of the new one, I only got to 70 percent of all municipalities.' At the urging of envious southern neighbors, he also made a map for Belgium and Luxembourg. 'Unlike in the Netherlands, almost no reorganization takes place in Belgium, which means that the country has no less than 581 municipalities.'
Open door: Having tapped all municipalities once is obviously not the same as having seen everything. Van Moorsel: 'I had only been to Hilversum by accident, after I had taken a wrong turn once. In hindsight, that street turned out to belong to Hilversum municipality. Last weekend I made up for it. I was on my way to Veluwe, but took a detour via Hilversum to have a look around.'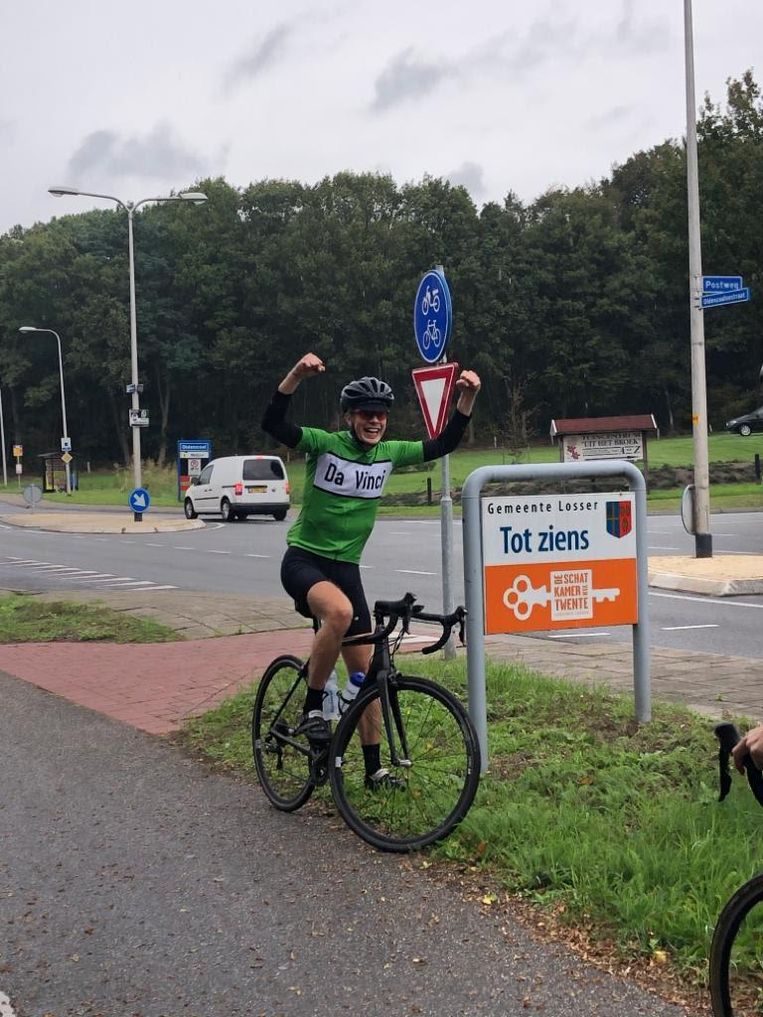 Rik van Nimwegen (39) from Leiden was the second cyclist to complete the challenge in 2019.

'In 2018 I came across Frank's site by chance and I became curious about my score. A lot of open spaces appeared on the map, scattered all over the country. If you've been driving many kilometers for years, sometimes you get a bit of a dull feeling with the environment you've driven through so often. I thought it would be a fun puzzle to 'colour' the open spaces with long walks and see a lot of Holland that way. Eventually it became something of an obsession.
"Southwest wind was a reason to cycle to Groningen and catch some communes there. I had already been to Texel and Schiermonnikoog, but I took a weekend trip to Vlieland, Terschelling and Ameland. I often asked friends: who would like to cycle in Brabant or North Limburg? Many cyclists tend to go to South Limburg and ride in the mountains there, but this challenge made me discover that the area around Venlo is also very beautiful.
'The last puzzle piece was Losser, in beautiful Overijssel. In that province we cycle with a group of friends every year in September, always the same round, but because I still had to go to Losser, we had adapted the route for once.
"Today, you can load a route in advance, so that you can already see which new municipalities you are taking that day. That was not the case in the early days of the challenge. I mapped my routes with the Municipal Atlas next to it: if I drive through this or that street, do I want it or not? Two or three times it turned out that I just missed a congregation and had to go back. I got on the train especially for Uden.'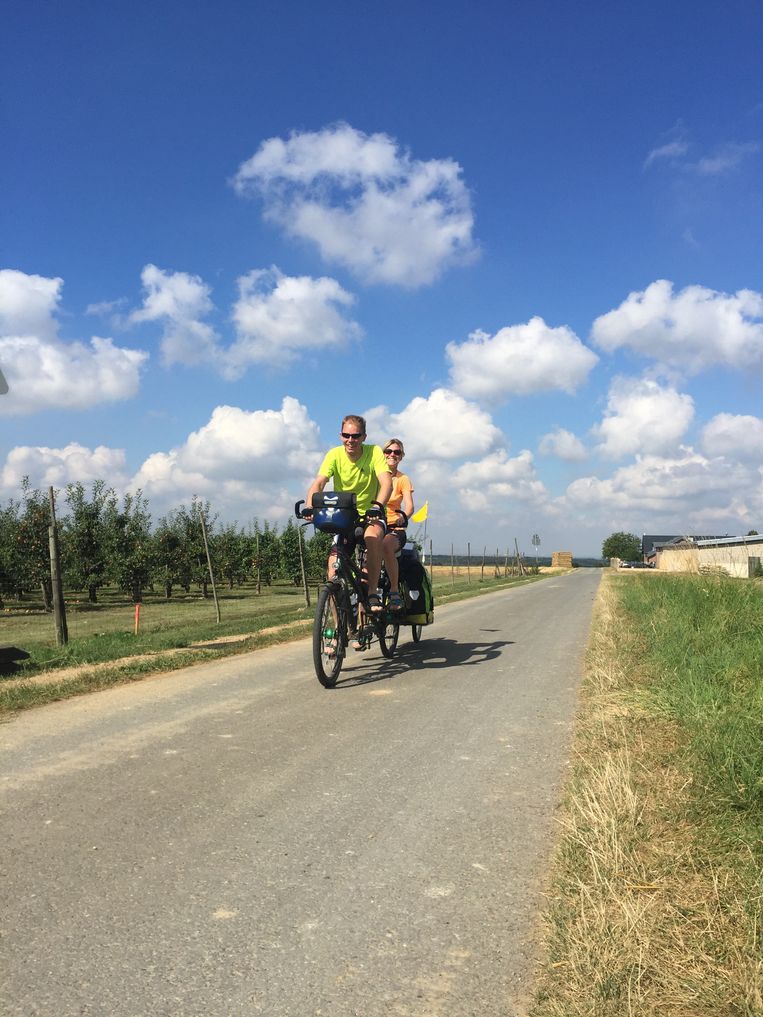 Henri de Jong (38) and Janneke Tax (37) from Nieuwegein planned a three-week holiday in the summer of 2020 to complete the challenge on their tandem.

Henri de Jong: 'For me, the fun of such a challenge is partly the game, and that you have to make an effort to get far away to places you don't know.
'It starts with mapping out the most efficient route. Janneke and I still had about 200 congregations left when we decided to cram the rest into a three-week vacation. We had already cycled a route along the Baltic coast, but still had to walk along virtually all the outer edges of the country. Three weeks sounds like a long time, but it was still pretty exhausting.
'On arrival at our bed & breakfast in Holwerd on Ameland, we had to go straight to the boat to quickly cycle around Vlieland. The owner thought it was strange that we immediately left with our tandem, so when we came back we explained what we were doing.
'In the end we didn't get much from the islands. And there are quite a few municipalities that we only cycled in and out of; nowhere does it say that you have seen the town hall, so to speak. To be honest, the Hoeksche Waard municipality was about going into the Kiltunnel near Dordrecht and turning around again in 's-Gravendeel.'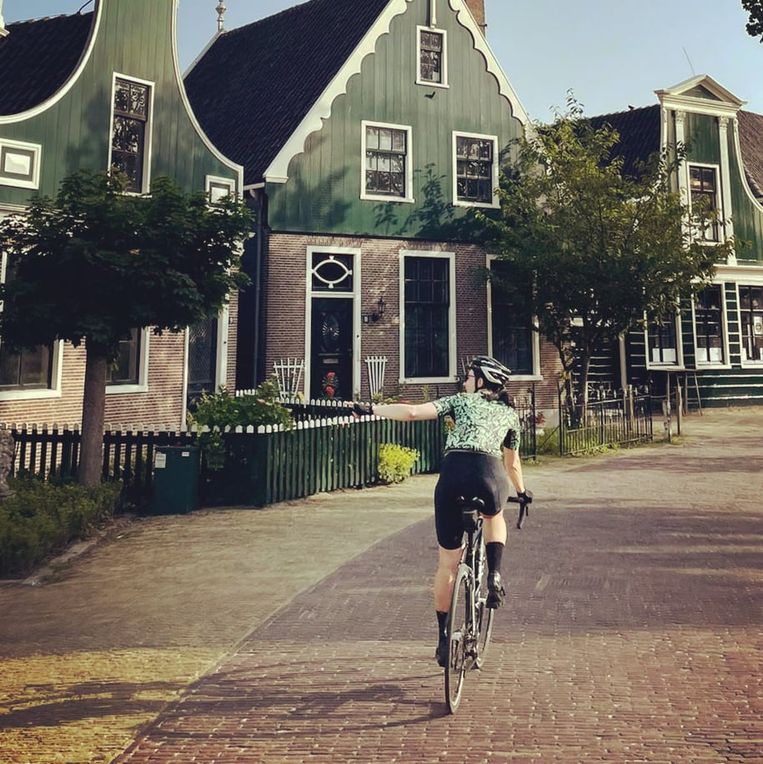 Gemma Adelaar (41) from Utrecht still has six municipalities left.

'I'm still missing one municipality near Eindhoven that I'm sure I'll have to visit again. The biggest 'problem' is the Wadden Islands.
'I will come to Texel next year. Then I participate in The Race Around The Netherlands, one bicycle pack run which runs 2000 kilometers along the national borders of the Netherlands. My friend suggested going to Into the Great Wide Open at Vlieland. I'm not really into music festivals, but if we're there anyway, I can jump on the ferry to Vlieland and Terschelling straight away.
"On the way to Schoorl, for example, I got out of the car three villages earlier, so I could take three more municipalities with me. I think I had been riding for about fifteen minutes when I realized I hadn't turned on my Wahoo, the device that records and records my rides. It was December, very cold, but I turned around anyway to cycle in and out of one municipality again just to be safe.
'It turns out to be very satisfying to see new municipalities turn blue on the page when you get home. But what I like the most is that in recent years the challenge forced me towards places where I wouldn't have 'just' gone and to be creative in combining activities.
'During a family weekend in Limburg, my friend and I went to collect some communes there. Zeeland did not attract him at all as a cycling destination, and I myself was inclined to think: it is not for nothing that you have never been there. I booked a cottage for us anyway, which turned out to be on the grounds of an alpaca shelter upon arrival. And because I still had to cross all of Zeeuws-Vlaanderen, I signed up for the Grenspalen Classic, a 450-kilometer ride from Cadzand to Vaals.
'It's nice to see the scenery change during such a long journey, and things like the usual beer brand on pub facades. As for buildings, I was struck by how much uniformity there is; in every village there are the same silly 1970s houses.
'I find crossing the Netherlands a deeper experience, but I need the game element in such a challenge as a stick behind the door. There are places that I have said: I never have to go there again. As a forest lover, the barren area around Winschoten and Appingedam and Eemshaven does not attract me at all. Brabant was a positive surprise. I had no idea it was so wooded there.'
Cycling friends

In October 2021, Frank van Moorsel announced that he would take his site off the air on October 1, 2022. "After that date, it will no longer be possible via the site to check in which municipalities you cycled or crossed with other sports," he wrote on his blog and explained his decision to stop, to the shock of cyclists who were still busy with the challenge. When Van Moorsel stopped using it in the fall, there were over 26,000 users. Since then, they can go to twoielervrienden.nl, which has started an alternative.