---
Graffiti and street art are only about sixty years old as art forms and therefore have not long gained their place in the art world. But a graffiti artist like Banksy gets as much recognition as great artists today. Last week, eight people even tried to steal a mural from him in the Ukrainian capital, Kiev. What protection does the law offer to graffiti artists and street artists?
Graffiti art as we know it today originated in New York in the 1960s. With markers and spray cans, (alias) names and other messages were left in all possible places. Moving trains, large blank walls and on the inside of subways: everywhere you saw the (cover) names of the creators.
Street art emerged from the graffiti movement and is more than spray cans and brushes. It includes various art forms such as photography, posters and stickers. "In both graffiti art and street art, the most important stage for artists is the outdoors. The street is their canvas," says David Roos, curator of the STRAAT Museum in Amsterdam, in conversation with NU.nl.
"Graffiti and street art are today's major art forms. The special thing about these art forms is that they often bring up social and political themes for discussion. The creators resist the established order with their work," adds Roos.
Copyright also applies to illegally placed art
If you want to put a work by Karel Appel on your T-shirt or reuse a painting by Picasso, you need permission. Artists, including graffiti artists and street artists, are entitled to copyright protection. This right allows artists to make money by making their own work public and, for example, copying, translating or filming it. As long as no agreements are made about this, only the maker has that right.
Copyright arises from making a work of art that meets the legal conditions of, in short, "originality and creativity". This is not always the case with graffiti. So-called 'tags' or 'throw ups' – (alias) names or words written in a creative way – do not always meet these conditions. "But in practice the threshold for protection is quite low and creators can rely on copyright in most cases," says Hanneke Holthuis, head of legal affairs at copyright organization Pictoright.
But what about works of art in public space, for example on a wall or along a train track? "It is in principle subject to copyright. It does not matter whether the art is commissioned or placed illegally," explains Holthuis. "Street art and graffiti often involve illegally placed work, and this also fits the rebellious nature of these art forms."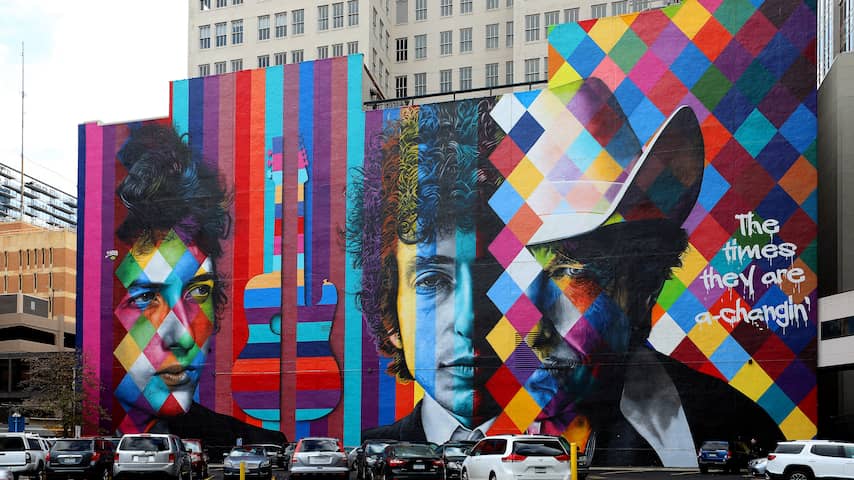 The visibility is fine, but no one can live on that
It therefore has no bearing on copyright whether the artwork is placed with permission from, for example, the municipality. But to enforce that right it is. If an artwork is placed illegally, the creator will not want to reveal his own identity because of the possible consequences. It can, for example, result in a fine or community service for the maker.
And there is a problem. Artists who approach an organization like Pictoright because others are using their work without permission can often only be helped if they come forward. "It's a group that operates under the radar, so they don't join us en masse. It's a shame because they're missing out on money as a result. Graffiti and street art in particular are often used for commercial purposes and that is a big part of it," says Holthuis. "We are therefore busy informing artists of their rights."
Artists are now missing out on money. Not only because their anonymity makes it harder for them to claim their copyright, but also because customers can't find them. But Roos sees that slowly changing. "We see that more and more street artists are doing commissioned work," says Roos. "And this is a good development, because artists must be paid for their work. Visibility is nice, but no one can make a living from that."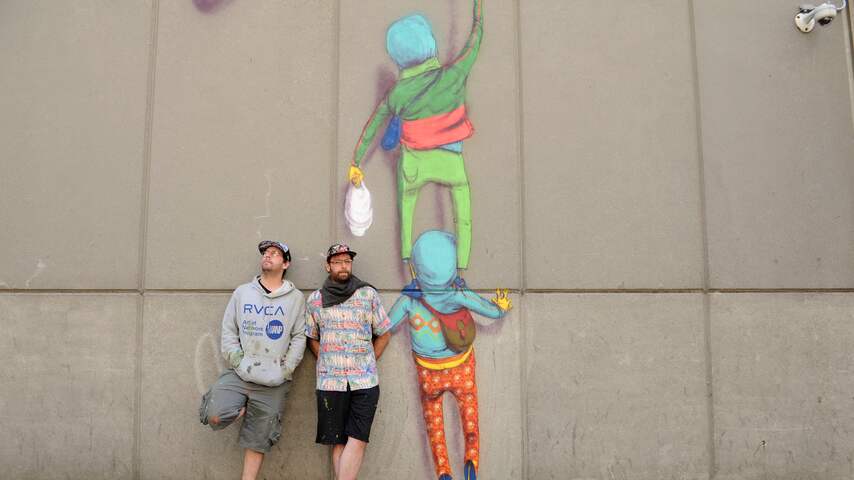 Graffiti and street art are not vandalism
There is more than copyright. Creators also have personality rights. These stipulate, among other things, that others may not change, deform or use the (art)work without attribution from the manufacturer. This right also applies if the (art)work is commissioned by this other person.
For example, a mural must not be simply moved or painted over. Not even if a municipality or other developer has asked a graffiti artist to create the artwork. There must be a good reason for this, and the artist must be involved.
"In practice, it doesn't always go as it should," says Holthuis. "Of course, there will be a good reason why the municipality previously removes illegally placed graffiti or street art. But even illegally placed art can be important and should therefore not always be removed just like that."
Roos: "We have to break the taboo that graffiti and street art are vandalism. There is a story behind every work of art. And if you understand that, you automatically gain more appreciation for these arts."
---
---
---