Battle of the Giants

BBC2, 3pm
(Fantasy, Desmond Davis, 1981) 'I like to destroy on a grand scale', animator and producer Ray Harryhausen (1920-2013) once said. With his destructive giant monsters, Harryhausen achieved legendary status among his peers and influenced many filmmakers after him, from Tim Burton to Peter Jackson. Harryhausen was considered the king of the so-called stop-motion technique, where the limbs of a pop film are manually shifted frame by frame, so that a smooth movement is created during the projection. That this technique can also be perfectly applied to the wonderful figures of Greek mythology, Harryhausen proved in the wonderful old-fashioned play. Battle of the Giants: very enchanting and impressive, to see all the snakes crawling on Medusa's head one by one.
Crashed at sea

NPO 2, 19:26
Ruth Joos and Wilfried de Jong will also be on the road again this week Crashed at sea. The presenters visit former poet laureate Anne Vegter, whose poetry collection Big data from 2020 this month is read by the program's book club. In the collection, Vegter describes the heartache of three women. There is also attention paid to the book this week December by Bregje Hofstede, where a student unexpectedly ends up in a sex commune. Ingmar Heytze wrote the collection of poems With luck and explains what he himself means by happiness.
The Bone Collector

RTL 7, 8 p.m
(Thriller, Phillip Noyce, 1999) Solid, suspenseful thriller starring Denzel Washington as bedridden police detective Lincoln Rhyme. He once suffered a spinal cord injury while working. Now he is afraid that one of the seizures he regularly has will end in a permanent coma. He therefore asks his doctor to initiate the end of his life. Until he is called in to investigate a mysterious murder and is intrigued by the attention of the agent assigned to the case (Angelina Jolie).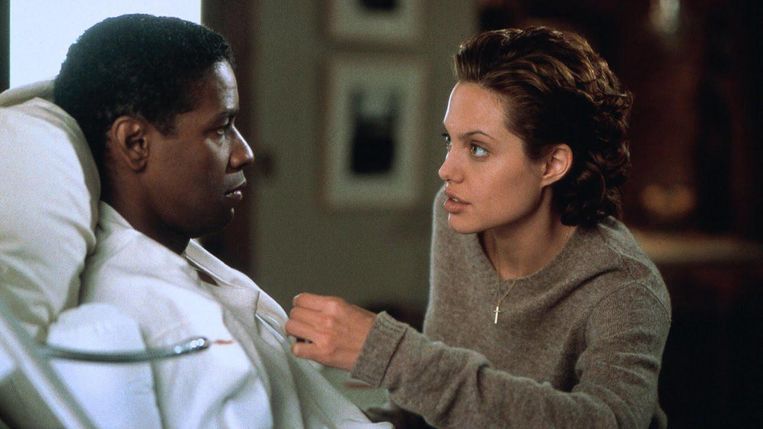 Catch me if you can

Arte, 20.15
(Crime, Steven Spielberg, 2002) In his only collaboration with Spielberg to date, Leonardo DiCaprio plays a swindler who captivates everyone with his disarming face. Catch me if you can is the film adaptation of the autobiography of Frank W. Abagnale, who, before he was arrested at age 21 in 1969, posed as a pilot, lawyer and doctor and cashed more than $2.5 million in fake checks. The fact that Spielberg sometimes fudges the facts was fine with the real Abagnale; according to him, the film sticks to 80 percent truth.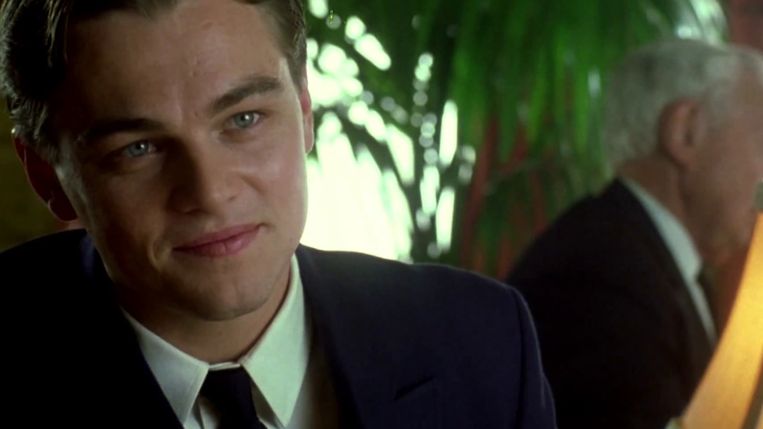 Everything is family

NPO 2, 20.22
Amber Kortzorg, presenter of The box, has a Dutch mother and a Surinamese father who was largely absent from his life. To learn more about Suriname and the complex relationship between the Netherlands and the former colony, she undertook a personal journey through her father's country. In the six-part series Everything is family Kortzorg discovers the multifaceted nature of Surinamese society when she visits different families. What does identity mean in such a multicultural country, and what about her own identity?
Scrooge Live

NPO 1, 20.23
After editions in Dordrecht and Leeuwarden irons Scrooge Live this year again in 'Dordt'. An all-star cast performs a live, musical version of the familiar story A Christmas carol from Charles Dickens. The title role is played by Paul Groot (one half of Koefnoen), and Tineke Schouten and Angela Groothuizen play the ghosts of Christmas past and present. There are also small roles by Owen Schumacher (the other half of Koefnoen), André van Duin and Janny van der Heijden. Roué Verveer acts as narrator.
Cross-thinkers

NPO 2, 23:54
In the latest episode of Cross-thinkers, a series of conversations with people who have said goodbye to a radical past, Sherin Seyda talks to Izzy. The young, half-Moluccan Izzy must cope with the necessary setbacks in his life. When he ends up in the detention center, he reads the Koran there and converts to Islam. He decides to follow the Koran literally and to spread the radical views of the faith. However, the rise of the Islamic State has made him realize what fundamentalist attitudes can lead to.