He will not become director until 2027, but Klaus Mäkelä is already making his mark on the Concertgebouworkest. Who is the young Finn who makes orchestras and halls swoon?
'Haha', laughed Klaus Mäkelä in December 2020. The Finnish conductor, then 24, had his home in Helsinki de Volkskrant on the line. Two days earlier he had been called by the Royal Concertgebouw Orchestra. Sick conductor, could Klaus take over the Christmas matinee? Sure, thanks!
And then we tickled him and asked if he knew that the orchestra was still looking for a boss, for Daniele Gatti. 'Haha', laughed Mäkelä, 'I already have two orchestras.'
Chef in Oslo and chef in Paris, it was already unique for a person in his early twenties. And now look at him sitting in the catacombs of the Amsterdam Concertgebouw. It's almost December and Klaus Mäkelä (26) takes over as the person in charge here. After giants such as Mengelberg, Haitink and Jansons, he becomes the eighth chief conductor in the history of the Royal Concertgebouw Orchestra.
The press wrote: Broekie becomes head of top orchestra. What happened?

Shortly after that Christmas matinee, the orchestra called again. It was January 2021, in the middle of the corona era, I sat in front of a concert stream in Paris. Jörgen van Rijen, the solo trombonist, said he wanted to ask me something on behalf of the group. Go on, I said. No, he preferred to do that live.'
Four months earlier, the Concertgebouw Orchestra had experienced Mäkelä for the first time. Pandemic, everything was different, they wanted to take a chance with that fin. They smelled the talent right away. Bright blow. Natural leadership. Inspiring bids on First Symphony by Jean Sibelius.
So Van Rijen and a colleague went on a secret mission to Paris. There was a draconian lockdown. The only way to meet Mäkelä was to book a room at his hotel. 'The Ritz, on the Place Vendôme. One night they knocked. The orchestra has voted, they said. Klaus, will you be our new chef?'
And then you said: sorry, I already have two orchestras.

"I felt very honored at first. Then I said, maybe it's not impossible, but it's going to be a complicated puzzle. Then we opened a bottle of wine and had a nice evening.'
This is how it always goes: Klaus on the trestle, orchestra in a swoon. The first to see the nugget was Jorma Panula, the Finnish master of first class conductors. He took Mäkelä under his wing at the age of 12, extremely young, and delivered him at 18, ready for the job. Both in Oslo and Paris, the orchestras shoved a contract under his nose after the first meeting.
It took more than a year to put the puzzle together with the Concertgebouw orchestra. In the end, a magical formula offered the way out: From this season, Mäkelä is 'artistic partner', in 2027 he moves on as chef.
'I really wanted to finish my contracts in Oslo and Paris. But honestly, it feels like I'm already a chef in Amsterdam. I think about the repertoire, take part in auditions. I come more often every year so that we can work towards 2027 in a nice crescendo.'
What attracts you to the Concertgebouw Orchestra?

'The sound! Some orchestras have a warm sound, others a transparent one. The Concertgebouw orchestra sounds warm and transparent at the same time. I find it irresistible'.
So you don't mess with that.

'Anyway. There is room for improvement in any orchestra, including here. I would like to preserve the well-known tradition, but at the same time develop it further. I will carefully tinker with intensity and color so that the stock becomes even richer.'
He calls himself a healthy tourist. He picks up a bit of sound from many orchestras where Mäkelä guest conducts. "After my first audition in Cleveland (an American top-5 orchestra, ed.) I was sad for a few days. I had never heard such a silky smooth string sound. When I come to Vienna or Prague, I remember other sounds. This is how a nice collection grows.'
The end of November, morning test, it Requiem from Mozart. Klaus Mäkelä zigzags his way across the stage, chatting here, patting someone on the shoulder there. He steps onto the conductor's platform and says, "Before we begin, may I have a round of applause for our four vocal soloists?"
The Mozart session is targeted and friendly. Mäkelä draws on an arsenal of encouraging signals. Thumbs up. "Well done." Blink. "Very good." His instructions are specific and short. 'Please turn it down here, I don't want the soloists to force themselves.'
You seem to enjoy practicing.

'Actually, I love it. Concerts are fun, but you do the substantive work at a rehearsal. Trying out ideas, putting sounds together, it remains a fascinating process. I also never want to show up for a test with a finished vision. I want to work as a musician among musicians. Maybe the flutist has a better idea.'
Are you never annoyed?

"I hate it when I have to say something twice. This usually indicates a lack of concentration. But it's up to the conductor to keep an orchestra's energy up. Don't talk too much; don't spend too much time flipping through your score.'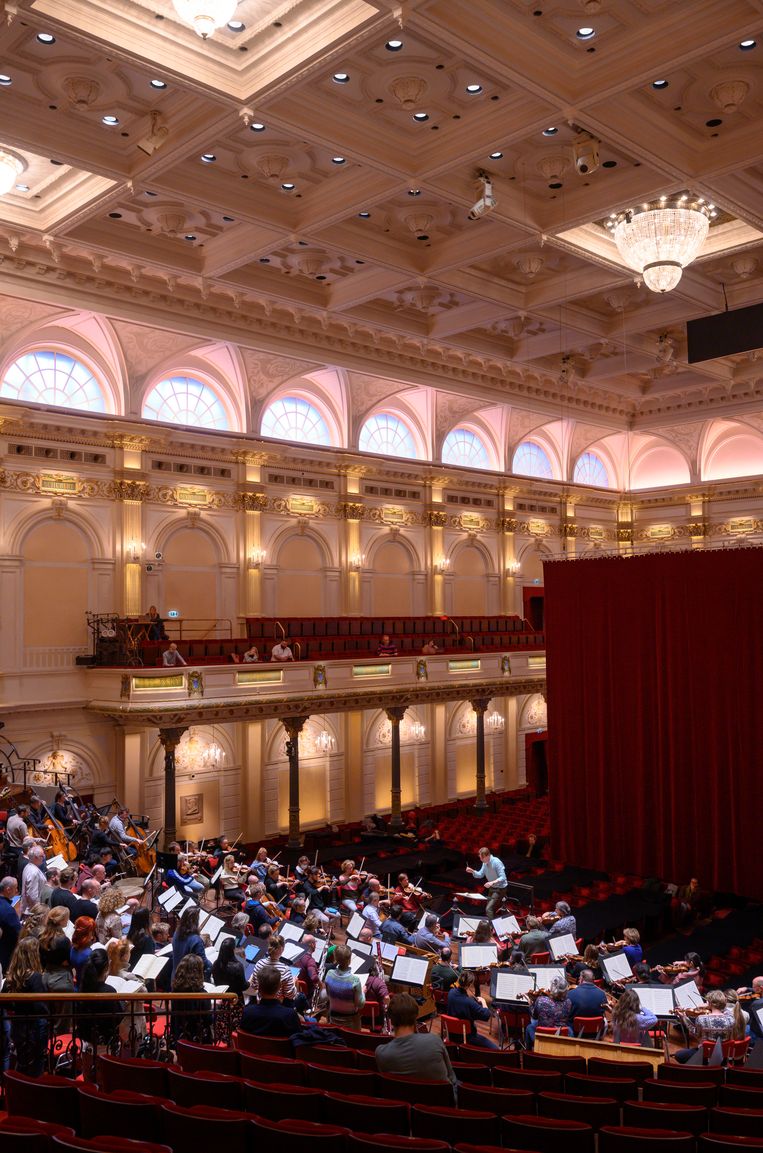 Still noticing a Gatti trauma in Amsterdam? The affair split the Concertgebouw orchestra at the time.

"I can't compare the game then and now. The musicians tell me that the group has come out stronger. Like: If no one takes care of us, we take care of ourselves.'
Meanwhile, the whole world depends on Klaus Mäkelä. Every orchestra wants to taste its kidneys. When he reappears in Amsterdam in mid-December, he is still steaming from his debut with the New York Philharmonic. Or take April next year: then Mäkelä opens new scores every week in successive Amsterdam, Paris, Berlin and Oslo – with his baptism of fire in Berlin with the orchestra of orchestras, the Berlin Philharmonic.
When I look at your calendar, I get stuck.

"Fortunately, I'm not the stress-sensitive type. Traveling is sometimes tiring, but as soon as I stand in front of an orchestra, I feel the energy flowing.'
How do you prevent exhaustion?

Say no often. Sometimes it feels like a crime to miss a famous orchestra. Then I say: Please consider my no now as a future yes.'
I spoke with Jorma Panula, your teacher. He said: I hope Klaus takes time for his inner self. Literature, art, he shouldn't just wave.

'I go into a museum somewhere every week. Oslo has a huge Edvard Munch collection. I love El Greco. Recently I walked around the Louvre for a few hours.'
Is Mr. or Mrs. Mäkelä also coming?

'I'm not married, if that's what you mean. The rest is private.'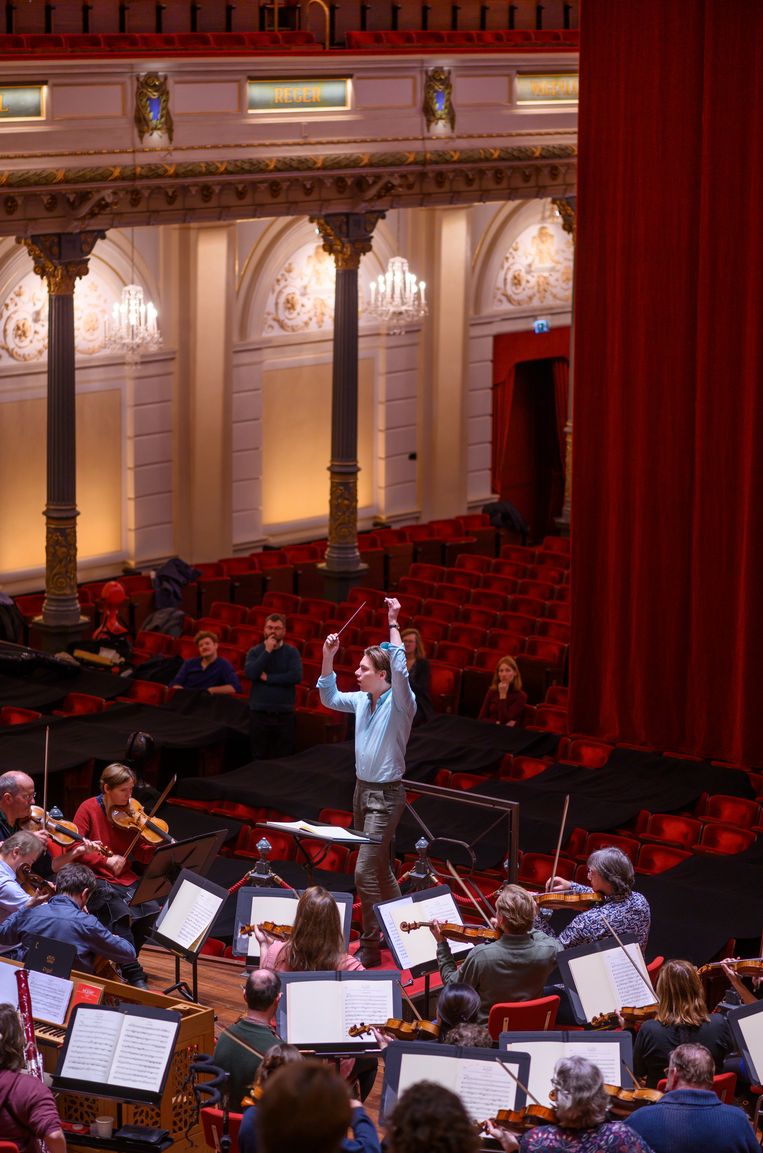 Now about your three orchestras. How to divide the repertoire?

'As carefully as possible. I don't want to be known as the man who conducts the same music everywhere. I have a profile in my head for each orchestra, which makes it much more manageable. In Oslo we now do a lot of Shostakovich. In Paris, we have just come out of a series around Ballet Russes. In Amsterdam we are still in the exploration phase. We've had the first Mahler, Straussen and Bruckner coming.'
And contemporary music?

'I look forward to giving composition assignments. It is an advantage of having three permanent orchestras: you can share the costs'.
Do you also have Dutch composers in mind?

Whoa, touchy subject! Honestly, I don't know much about it. I've already browsed a bit, but I still need to get serious about it.'
Klaus Mäkelä conducts the Concertgebouw Orchestra

Music by Stravinsky, Raskatov and Zinoviev: Concertgebouw, Amsterdam, 14 and 15/12.
Music by López, Bloch and Strauss: Concertgebouw, Amsterdam, 12 and 13/1.
Musical nest

Klaus Mäkelä's mother plays the piano, his father the cello. From the age of 12, he took conducting lessons with the renowned Finnish pedagogue Jorma Panula. Mäkelä is a trained cellist from the Sibelius Academy in Helsinki. He is chief conductor of the Oslo Philharmonic and the Orchester de Paris. In September 2020, he made his debut with the Royal Concertgebouw Orchestra. He will take over as boss in 2027.