•
10-12-2022
•
reading time 4 minutes
•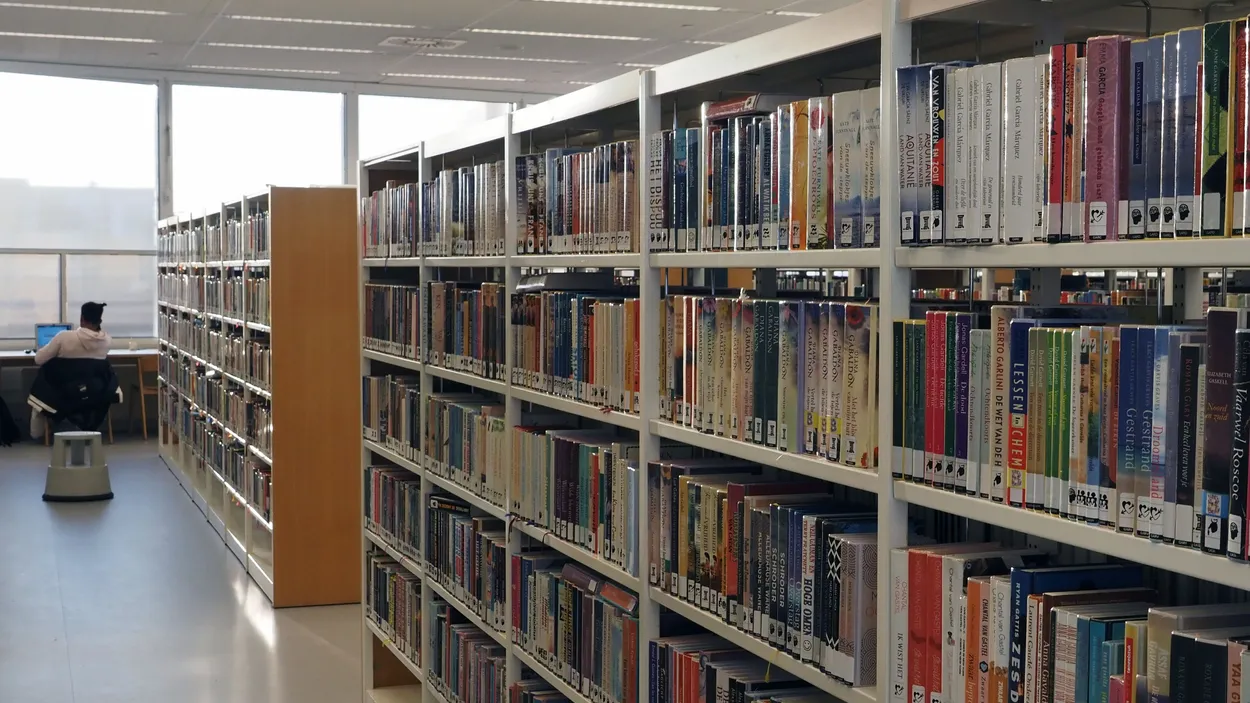 Holland reads less and less and less and less like it (they say). After twenty years of struggle, reading education is again at the top of the agenda. Because if children – politicians, councilors and managers – can no longer read properly, the level of education falls. The inequality of opportunity is increasing. So it is 'hot' to promote reading.
On the occasion of the publication of the collection 'Because reading pays off' (ed. Yra van Dijk, Micha Hamel, Marie-José Klaver and Els Stronks) politicians, teachers, students, politicians and journalists will engage in debate. On December 14 in SPUI25 in Amsterdam, reports Neerlandistiek.nl.
It's a short day. Nevertheless, I would like to invite the speakers to take a look at the Library Center in The Hague before the debate on 14 December 'Because reading pays'. There they have already prepared the reading of the future. Not just on paper, but largely already implemented. A large part of the recognized book collection has been shredded, partly sold for 50-100 øre each. book. Capital destruction, you say? Yes. A little barbaric? Sure. Very blind faith in 'the cloud'? Correct.
But it has already happened.
After two years of one corona closure after another, the library was due for an overhaul in 2022. A total 'makeover' for a super modern 'look'. Because then the 'kids' will read, you bet? To avoid demolition, drilling and dust, I stayed away for a while. The subscription continued. Then came the test.
Visit 1 (September '22).
The fifth floor is almost finished. In one half are the music department's bookcases. The rest of the floor consists mainly of reflective base plate. It is exposed. A newspaper cabinet with two two-person benches that you don't want to sit on with a complete stranger. A theater room to educate young people about the fun of reading. A coffee corner with musical wallpaper, a low bookcase to set the mood. Seats. Two locker blocks with 'documentaries', mainly well-known TV series. Wall cabinets in which 'leukuh stuffluh!' shown: old lamp-radio, bear, flag, picture book. It's terrible. The rich library with its vast treasures of knowledge, books and art films – gone. Baldness, impoverishment. What the fifth floor offers has nothing to do with a library. It's just another place to relax. I stood there and cried.
"Don't cancel!" said the security man. "It's not finished yet. Come and look again. It's going to be really beautiful!" I so wanted to believe him.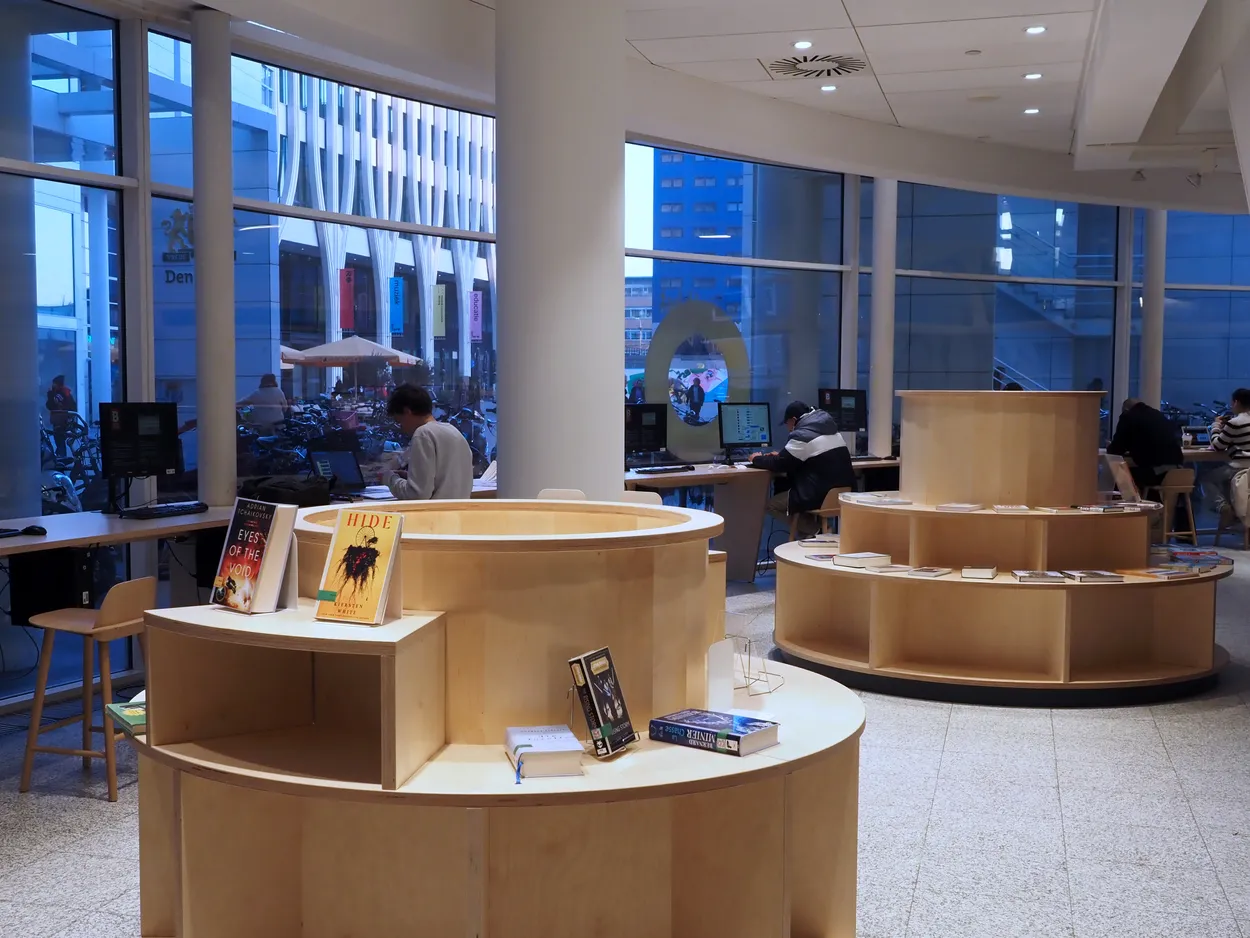 Visit 2 (Nov '22).
The resumption is another shock. The 'library', as the library is now called 'mega fancy' – that will make them read to the devil – has become one big talking house. With a playful accent of books here and there. It's still mostly empty. Sea sails and concrete. This is especially visible from the street at night: a brightly lit, bare factory hall.
On the ground floor, to the right of the entrance, there is still the plastic shielded safety cabin. In the corner to the left are some shelves. There is no light. It is not possible to see which books you can find there. Opposite the entrance is a wooden frame with places to hang out, like a ring around an empty circus arena. Behind it a two-person counter, even smaller than the previous one, for which you always had to queue. Furthermore, the ground floor is filled with an American-looking coffee bar, with playful niches above it to put books in. And plenty of space to sit, talk, drink, read, eat, work, call.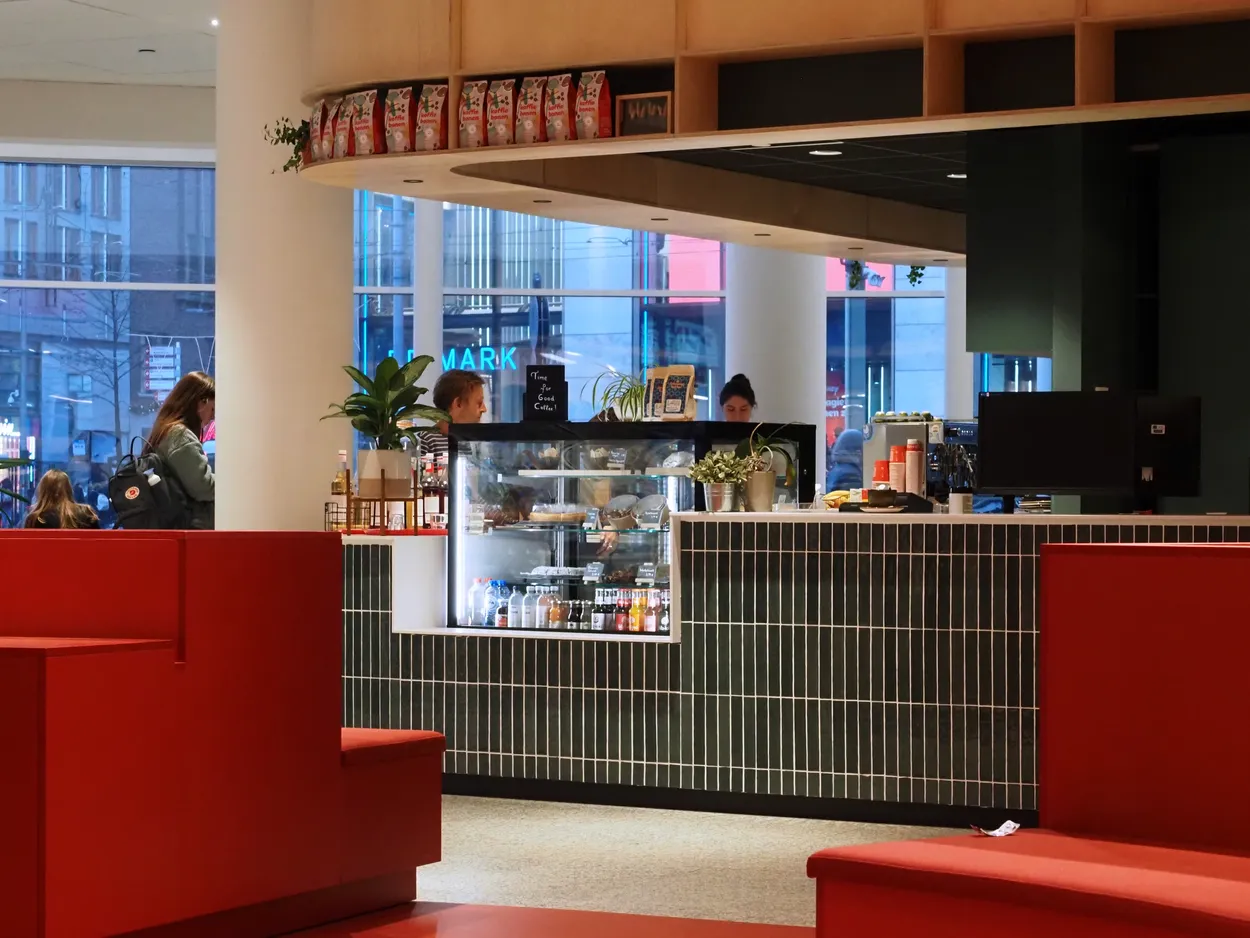 Three of the five floors are almost finished. There are also many jobs there. At least two more rooms for 'events'. Seats arranged like a cozy living room, complete with a fake table lamp and rugs painted on the floor. Behind them, endless rows of low shelving, as inviting as the apartment buildings in the murky suburbs of Paris. An exhibition space. Work tables. Even more seats.
People are standing, sitting, hanging, strolling everywhere. Calling (even with the speakers on, no earbuds), scrolling, zapping on the laptop. There is no quiet place anywhere in the building. Everywhere you hear the hum, the croak, the bang, the crunch of smartphone viewers. Who will sit there and read? Who else is tempted to read a book there?
Most shelves are still empty, by the way. This way you can clearly see that only smaller books fit in there. And bears of course. Anything of any size, such as children's, photo and art books, falls out. Simple labels are stuck on the shelves. Five 'tension' cabinets. Six create 'science fiction & fantasy'. A room full of 'Dutch novels'. No, the old days of wandering and dreaming through the library, looking for that one book, being surprised by so many other interesting things tugging at your sleeve, coming home with five more books – that is no longer possible. It is gone. Away.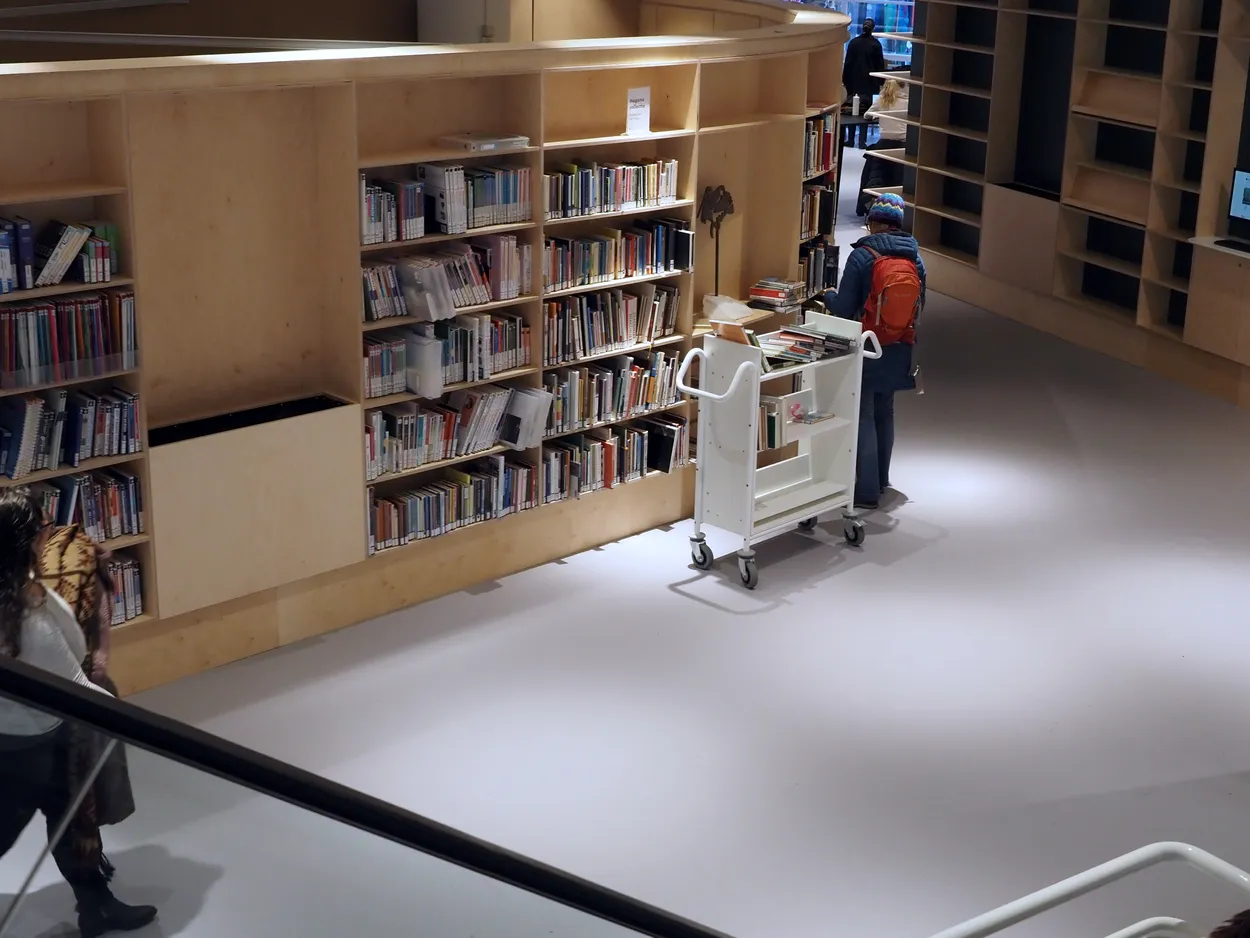 In order not to roar, I ask a visitor what she thinks. A former librarian, it turns out. Coincidences do not exist. She shares my concerns and effortlessly fills in my gaps with her expertise. It is not only bad for future readers, but also for the employees. They have lost their essential work. It is not yet clear where the books will be located. Much is untraceable. All counters on the floors are lifted. The employees must walk around so that people with questions cannot find them. Many are disappointed. They love their job, but this is not their job anymore. They fear for their jobs. They know their customers and the criticism. This is not a library, but an amusement park, another event hall. The management does not want to hear that and continues on the chosen path. As managers often do.
It is irreversible. And crystal clear: Library Center The Hague is no longer there. Hell, thanks to the undoubtedly ambitious councilor who keeps up with the times and his yes-nodding leaders. I'll eat my mustache if they read books themselves.
Anyway. I have canceled my subscription. Poor future readers. Because reading pays off? Not in The Hague.