If anything characterized the Flemish composer Wim Henderickx, it was his open mind. He immersed his music in everything that fascinated him, from the Middle Ages to Buddhism to modern electronics. He died unexpectedly on Sunday afternoon in his hometown of Antwerp. He lived to be 60 years old.
Not only the Flemish, but also the Dutch music world is shocked by his sudden death. Numerous threads connected Henderickx with here. He studied in The Hague, taught in Amsterdam, played here and there as a percussionist or stepped on board as a conductor. Among his students was the composer Mathilde Wantenaar. To his musical friends the soprano Claron McFadden and the electronic music specialist Jorrit Tamminga.
Well: Buddhism, not: convert

Wim Henderickx was born in 1962 in Lier. His childhood hero was Igor Stravinsky, but he appeared just as easily in rock and jazz groups. Besides The Hague, Henderickx studied percussion, composition and sonology in Antwerp and Paris. He played as a timpanist in a symphony orchestra, but mainly searched the world for unknown sounds. "The only music I hate," he said in a 2017 interview with The Gazette of Antwerp, 'is bad.'
In the same conversation, he said that he was looking for 'a society where cultures and religions can dialogue with each other. I have no political pretensions. I am intensely interested in Buddhism, but I do not want to be converted and I do not want to convert anyone.'
Bump for reviewers

Since 1996, Henderickx has been the house composer for Muziektheater Transparant, a small progressive Flemish opera house. In 2013 he became composer in residence of the Philharmonic, today the Antwerp Symphony Orchestra. He composed in many genres: operas and orchestral works, chamber and choral music, songs and solo concerts. In January 2023, the Haagse Residentie Orkest will play the Dutch premiere of Sutra with Annelien Van Wauwe, the virtuoso clarinetist for whom Henderickx wrote the piece, as soloist.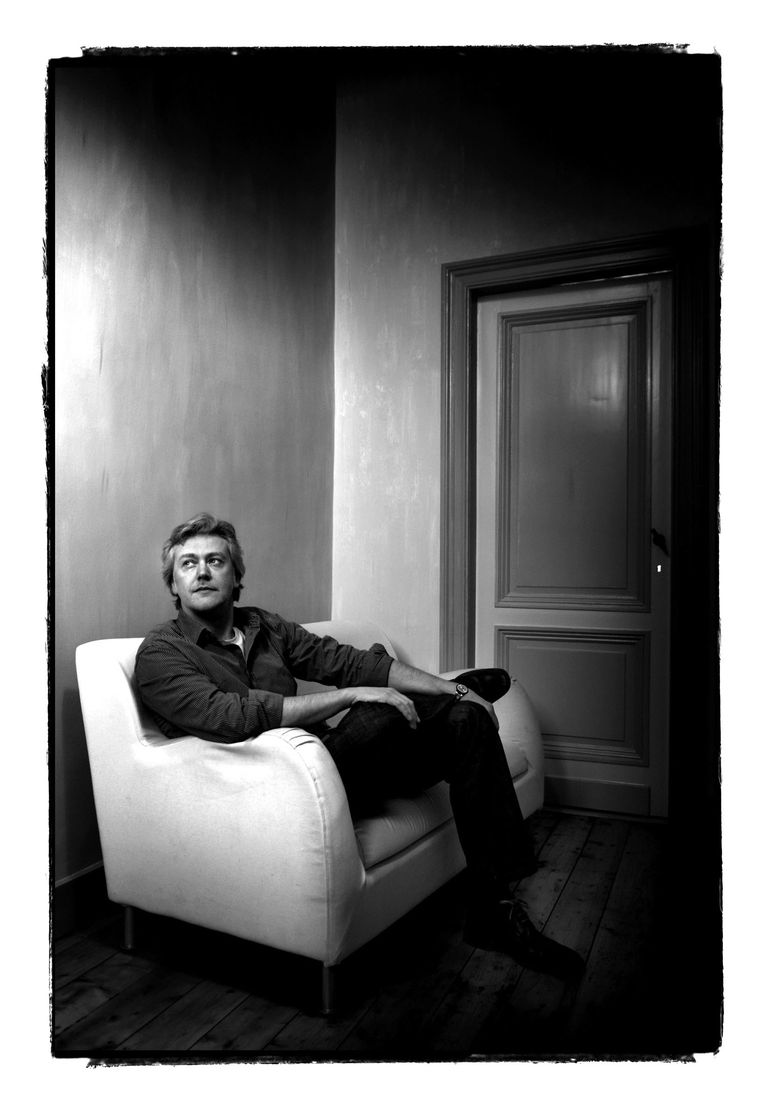 Reviewers sometimes had to get over a bump. There is a lot of emptiness in Henderickx's Buddhist-inspired music, de Volkskrant wrote about Disappears in light (2008). "But despite persistent fundamentals and tapping with pebbles, his work transcends gratuitously quasi-depth. Moreover, there is too clear a logic to his notes, which are by no means limited to the seven steps of an average scale.'
Or take Revelations from 2017, a 'multimedia missa brevis'. This 'short mass' revolved around visions of the 13th century mystic Hadewijch. 'Before you know it,' noted de Volkskrant, 'you'll be listening to neo-medieval angelic atmospheres that are as pious as they are yawning.' But again: Henderickx turned out to be a cunning composer. Thanks to another source of inspiration, the 13th-century Sufi mystic Rumi, he "smuggles in spicy flute, string and drum sounds."
Fantastic flare

As an artist, Henderickx always aimed high. He thought: 'You should never underestimate the audience. Art must not settle for pure entertainment, you must dare to aim higher. What's wrong with discovering new foods?' In May 2022, his opera took place in Antwerp The converter premiered, about a young mother who is persecuted in times of religious violence. The basis was the book of the same name by Stefan Hertmans. "I finished in two days," Henderickx told the Flemish weekly Crack'and immediately I knew: this will be my grand opera, my grand opera.' For Opera Ballet Vlaanderen, it became the most successful production in decades. "Great theme, beautiful music," wrote The morning.
On social media, Henderickx is remembered as 'an inspiration', 'a masterful orchestrator', 'the warmest and most enthusiastic person'. Stefan Hertmans says goodbye to 'a sweet, beautiful flame, beautiful soul, irreplaceable generous friend'.