NOC*NSF Sports Gala

NPO 1, 20.34
From AFAS Live in Amsterdam, Dione de Graaff and Herman van der Zandt present the annual NOC*NSF Sports Gala. During this evening, it will be announced who has become the sportswoman and sportsman of the year. There are also prizes for the year's Paralympic athlete, sports team and coach. In previous years, the gala had a traditional set-up, but this has been replaced by a more journalistic approach. During the broadcast, leading up to the presentation of the awards, the stories of the nominated athletes and their achievements are passed.
So what is love

NPO 3, 20.34
(Comedy, Aniëlle Webster, 2019) 'If you've been together forever, why risk it?', someone asks in So what is love, and according to this rom-com-with-a-twist, the answer is: you never should, unless there's a hot, totally wrong lawyer in loafers. That premise still works. Any unsympathetic action is obscured by witty dialogues and beautiful characters, played by actors with a phenomenal sense of timing, such as Anneke Blok, Michiel Romeyn and of course the protagonist Elise Schaap.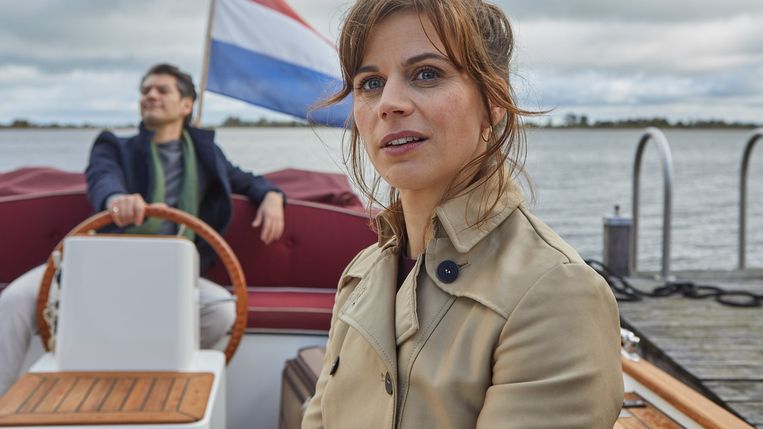 Homeland

Canvas, 11 p.m
Iceland's dormant volcanoes attract many tourists every year, who always return home after a few weeks. It is completely different for the Icelanders who spend their whole lives in the shadow of such a time bomb. In Heimaland, Dorus Masure and Ischa Clissen visit the village of Vík í Myrdal at the foot of Katla. This volcano normally erupts at intervals of forty to eighty years, but has been dormant for a century now. The locals regard Katla with mixed feelings, which has become a welcome source of income.
Chu Teh Chun

NPO 2, 23.25
Artist Chu Teh-Chun began his career in the 1930s at the Hangzhou Academy, but moved to Paris in 1955 to study Western abstract art. He developed his own distinctive style, brilliantly combining traditional Chinese and modern French elements. In his documentary Chu Teh Chun Christophe Fonseca gives an impression of Chu's artistic process through interviews with art connoisseurs. He also speaks to the artist's family and delves into the family archive.
2 Doc. card: Dla Deborka

NPO 2, at 0.19
The Dutch economy depends on foreign labor migrants who do the work that the Dutch do not want to do. The Polish Daria works night shifts in a distribution center, where she sorts packages of ordered clothes. She lives with four strangers in a Polish enclave on an industrial estate in Venray, invisible and separated from Dutch society. Sophie Kalker's documentary For Deborka (For Deborah) shows the loneliness and alienation of the migrant worker, whose numbers in the Netherlands are growing rapidly.
The Wolf of Snow Hollow

RTL 7, 00.31
(Horror, Jim Cummings, 2020) Agent John Marshall must restore peace in an American ski village, where a serial killer with animal traits keeps house, but also struggles with a laundry list of personal problems. Just like in his debut film Thunder Road director and screenwriter Cummings plays a policeman who can barely suppress his associative thoughts, leaving him in a kind of permanent state of insanity. The Wolf of Snow Hollow while mocking werewolf myths and melancholic dramas about socially flawed men, while the exciting scenes are actually exciting.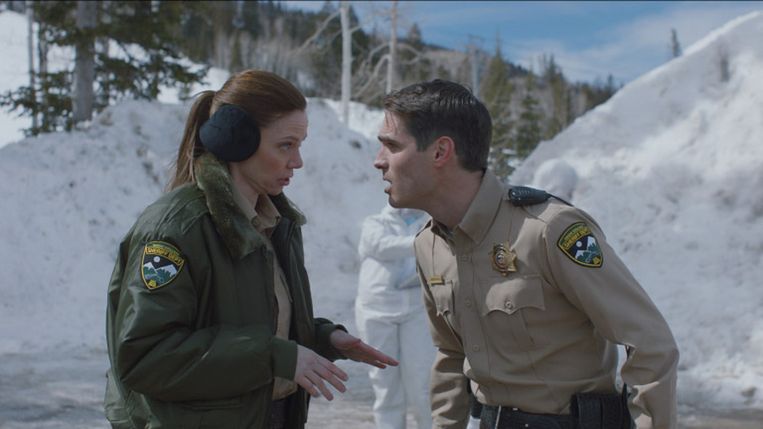 Game night

BBC1, 12.40pm
(Comedy, John Francis Daley and Jonathan Goldstein, 2018) The energetic comedy Game night can be seen as a particularly witty variant of David Fincher's The game. Here, during a game night, a couple madly in love (Rachel McAdams and Jason Bateman) find themselves in a series of absurd situations where play and reality cannot be distinguished. What starts as a murder mystery with actors quickly degenerates into chaos with real bullets and trouble over a stolen artificial egg. With remarkable virtuoso filmed action, well-timed jokes and a cast that is palpably happy. Extra kudos to the incomparable Jesse Plemons as a somewhat creepy and socially deficient neighbor who also likes to participate in game night.