Confronting photos circulated in my group of friends this year: old pictures of costume parties showing some of us in – only now we see them for what they are – racist clothes: someone is dressed as an 'Arab' or maybe an oil sheik , another wears a 'rasta wig' and brown face paint. Sending the photos around was accompanied by 'This is really not possible!', 'I'm deeply ashamed', 'How embarrassing!' and the question of what occupied us then.
"

It remains to be seen whether environmental shaming leads to sufficient behavioral change
There are no separate words for the shame of this, unlike the whole vocabulary of shame that has arisen around climate. Only: Despite buzzwords like flying shame, shopping shame and meat shame, the question is who actually feels this shame. I don't see any pictures circulating of us behind a plate of all-you-can-eat ribs, on an airplane, or filling our digital shopping cart on Amazon's website with the accompanying message: Why did we ever think that was possible?!
We want to live more sustainably, save the climate, we know where we are going, but we still fail to reverse the trend, as alarming climate reports show time and time again. It remains to be seen whether environmental shaming also leads to sufficient behavioral change.
Shorter shower
Yesss my challenge is going well!! This week nothing came into my house, so now seven things are going out my door!!! This feels good!!!
Challenge accepted: This week I'm taking a five minute bath at most. In connection, every little bit helps. Who is with?!
A quick scroll through social media gives the impression that this behavioral change is indeed underway: It seems that everyone is fully participating in the latest sustainability challenge. From taking shorter showers for a week or living waste-free to 'going vegan' for a month or not buying (new) clothes for a year. For example, thousands of followers receive a 'small sustainable challenge' every week from the seemingly sympathetic 52 week shelf life, created by three self-proclaimed 'environmental positivists'. From "pampering your bike" or ecologically responsible cleaning to a safari at home to discover energy guzzlers. Why does this make me so uncomfortable?
Probably because it reminds me of the countless attempts I've made myself over the last decade to live more 'sustainably': from bamboo toothbrushes, soap nuts and bee-friendly plants for the balcony to volunteer 'tiling' in local gardens and generally consuming less . I felt very energetic. Nothing wrong with good intentions; The trouble lies in how pointless this seems to have been in retrospect. Because if the same challenges come up year after year without anything changing, what's the point of all this sustainable slogging?
Empty planes
Yes, oat milk has gone mainstream and used clothing is hip. And the fact that the supply of meat substitutes has grown so much is (partly) due to a changing demand. But the numbers don't lie: the consumption of meat and dairy products is not decreasing, according to research. How is this possible if the Dutch agricultural industry receives hundreds of millions of euros in European subsidies to promote meat and dairy products every year, and "school milk" continues to be subsidized by tons?
The textile industry also continues to grow, with overproduction being the biggest problem. Unused clothes are burned or dumped in nature on a large scale, for example in Chile or Ghana; rules are missing. Or look at aviation: While we impose flight shame on ourselves and exchange #staycation tips, thousands of empty planes continued to fly during the corona era, because companies would otherwise lose their take-off and landing rights.
"

That a sustainable world 'starts with you' is very convenient for the big polluters
So why do we still believe that climate change is the responsibility of the individual? In the 1990s government campaign 'A better environment starts with you' we were told that the climate would be good if we recycled enough, bathed less and cycled more often. That is what climate journalist Jaap Tielbeeke asks himself in his book A better environment starts not with yourself wondering how it is possible that the climate crisis has been on our radar for thirty years – or fifty, actually, since the report Limits to growth of the Club of Rome – but failed to avert it. His conclusion: the idea of ​​'it starts with you' gets in the way, even counterproductive.
Want to make meat more expensive? It can backfire
Behavioral scientists warn of unexpected consequences.
Behavioral scientists warn of unexpected psychological effects.
This view suits the big polluters and fossil fuels very well. They stay out of harm's way by making the consumer primarily responsible. Oil producer ExxonMobil likes to share tips on what people can do for a 'better environment'. And Shell also regularly jumps on this greenwashing train. On one of the hottest days of the year – on July 19, the mercury in the Netherlands and the UK hit 40 degrees – Shell knew a tweet with the text: 'No air conditioning? No sweat. Here's some advice to keep a cool head on hot days – and save energy.'
It linked to an article full of superficial tips such as closing the curtains and letting the laundry air dry instead of in the dryer. But the truth is: the individual citizen contributes far less to the climate crisis than large industry. Since the late 1980s, just 100 companies have been responsible for 70 percent of global CO2 emissions The Guardian. For example, as we recycle and cycle, we are closer to 1.5 degrees of warming than ever.
Climate shade
Let those who can afford it continue to "green". But not everyone has the resources and mental space to dabble in electric driving, solar panels or plant-based dairy. A negotiable CO2 budget for citizens, as economist Barbara Baarsma proposed, also puts the responsibility back on the individual. So what will work?
Let the government take action by finally taxing environmental damage – instead of continuing to subsidize the fossil fuel industry and intensive agriculture – with serious CO2 taxes, excise taxes on petroleum and other ways of making the polluter pay (whether passed on to consumer).
"

You can do a lot for the climate as a citizen instead of a consumer
Out of dissatisfaction with the term 'climate footprint' (once coined by BP!) American journalist and author Emma Pattee coined a more complete concept: the climate shadow. It refers to the overall impact of your consumption of raw materials (the footprint), how much attention you pay to the climate and your choices as a citizen (how you vote, what kind of work you do, where you keep your money). That whole cannot be expressed in kilos of CO2, but gives a more complete picture of someone's positive or negative impact. It also prevents the pointless 'hypocrisy discussion' (can Greta Thunberg still eat breakfast with a glass of milk?!).
Seen in this way, you can still do a lot as a citizen instead of a consumer: adapt your voting behavior (for example, so that there will be rules on the destruction of unused food, which exist in France), finally switch to a green bank, try to greenwashing visible. It also means: If a – polluting – company is behind such a green challenge, think twice before participating (unfortunately Boskalis Stranduprydning and #instockchallenge).
And anyone who still wants to post something on social media can always join a climate protest or cling to the steps of ABN Amro or Vattenfall. If you're the type, of course, and you won't be embarrassed about it later.
This article appeared in the September 2022 issue of OneWorld Magazine.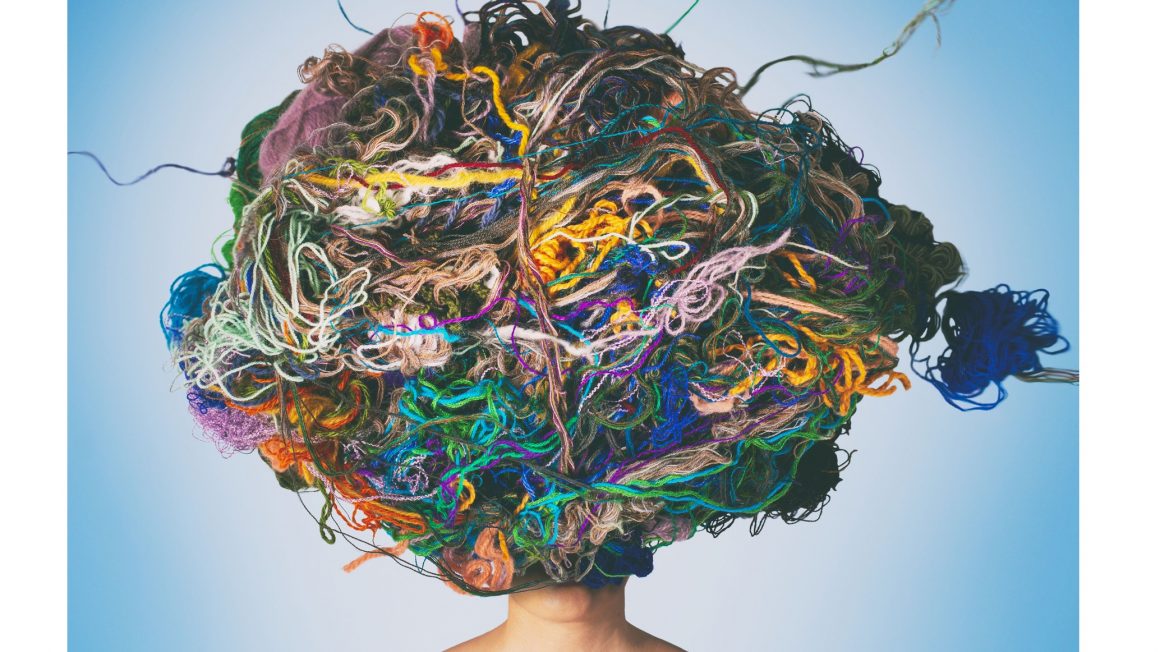 How the pressure to perform exhausts us and the planet
"Our obsession with growth is pervasive at all levels."
OneWorld is done with the performance community.
Cut sustainability, be fair
'Sustainability is a green pacifier.'
Social scientist Shivant Jhagroe advocates radical climate justice.