When you think of sawdust and circuses, you quickly think of a ring where acrobats manage to tame a harem of horses. Forget that picture. Go to Sawdust Symphony (sawdust symphony) and you will see an enchanting poetic circus theater performance about juggling crafts and crafts. Three men manipulate everything available in a workshop: chisels, wood glue and hammers, grinders, nails and splinters, tree stumps, planks and sledgehammers. And of course sawdust. Lots of sawdust.
During the day Sawdust Symphony (made in 2021 at Korzo in The Hague) the sawdust rain and spraying agents and paint residues disappear in the pockets and stomach of a golem. Between 2017 and 2021, the three artists consecutively graduated from the circus training at Codarts Rotterdam. Kolja Huneck is the eccentric poet of the trio: He floats lying down and in head position through sawdust and through a dripping substance that looks like wood glue. He traces images across the wooden planks, from a seal on the mudflats to a person carrying a cross. David Eisele spins everything from freshly cut tree trunks to his own body when he does a dervish dance. Michael Zandl juggles hammers, chases nails and eventually literally knocks the nail on its head and makes his own head disappear.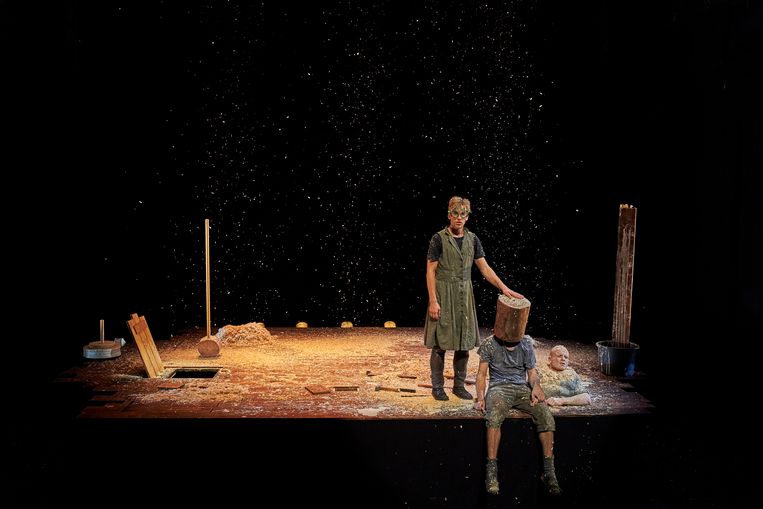 Sawdust Symphony is a sublime example of how visual, enchanting and meaningful contemporary circus theater can be. The creators not only start from the breathtaking tricks, but also use their years of trained craftsmanship for the fantasy of a theater story. So here about craft, the urge to create things and the frustration when it threatens to get out of hand.
Sawdust Symphony formed the successful end to a joyous second edition of the little festival over the weekend This is not a circus, organized by Theater Bellevue and Tenthouse for Contemporary Circus. With, as the title suggests, great attention for circus performers who think beyond the classic circus, like to perform in regular theaters and sometimes even fit into the smallest of rooms. Like Hold steady lightthe thumbnail if Late Night Show closed all evenings and it deserves to be developed into a longer performance. Again there is the poetically inclined Huneck, now manipulating LPs as an eccentric vinyl collector for floating turntables who also produces music without a pick-up. Luuk Brantjes plays a man who searches for light in the darkest corners. And Annika Hemmerling turns her double-folded body into a beautiful variant of the man-with-a-coat-without-a-head. Desperate to be launched, this decapitated character performs increasingly inventive stunts.
By playing with illusions, this trio beautifully shapes a longing for an easier existence. In this way, this young festival for new circus forms stimulates a playful mentality. For example, juggling at home or on the go with what is available. Juggling That's what circus people call it, according to the associated podcast series Circus whispers. Throw your lemons up in a supermarket, let your broom or rake turn around on your shoulder outside, circle around your axis if you're waiting somewhere. A nice medicine for gloomy thoughts.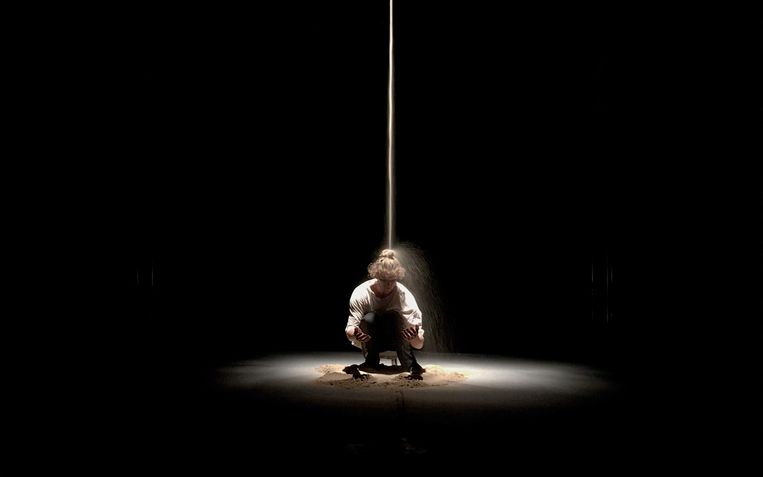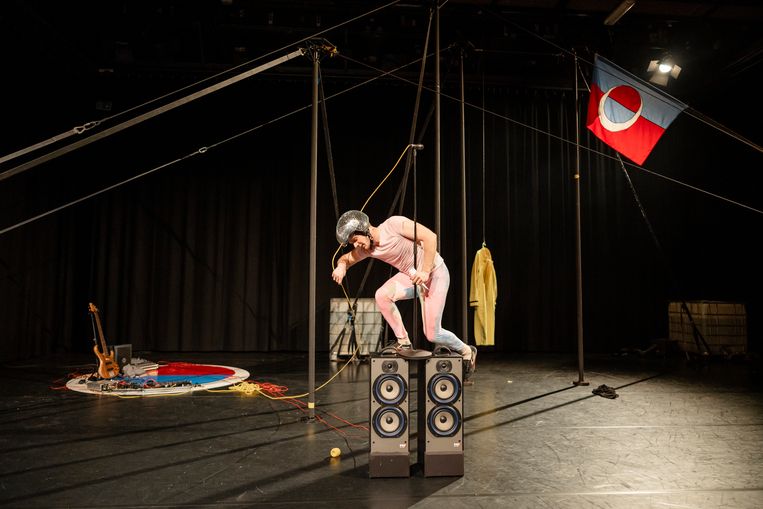 At least Benjamin Kuitenbrouwer offers such a cheerful recipe for healthy optimism Nothing new – about me coming off as an optimist. He owes his stage name Monki to his talent for swinging between poles at great heights. In this second part of a triptych, he transforms himself into a do-it-yourself astronaut juggling the view of Earth from space. According to astronauts like André Kuipers, this image naturally evokes compassion for our vulnerable planet. Monki mixes a theatrical reading with honest facts, calm acrobatics, air dreams and self-mockery. He plants a flag in the clouds as a symbol of hope and movement. And he pulls playful pranks to get people on board, ignoring 'what's going wrong'. His empathetic argument for optimism as a healthy duty could still gain momentum. Coming out may rub more, but it will be fine, you can feel it. Kuitenbrouwer already knows how to capture his cheerful theme with hands, feet, mast and guitar.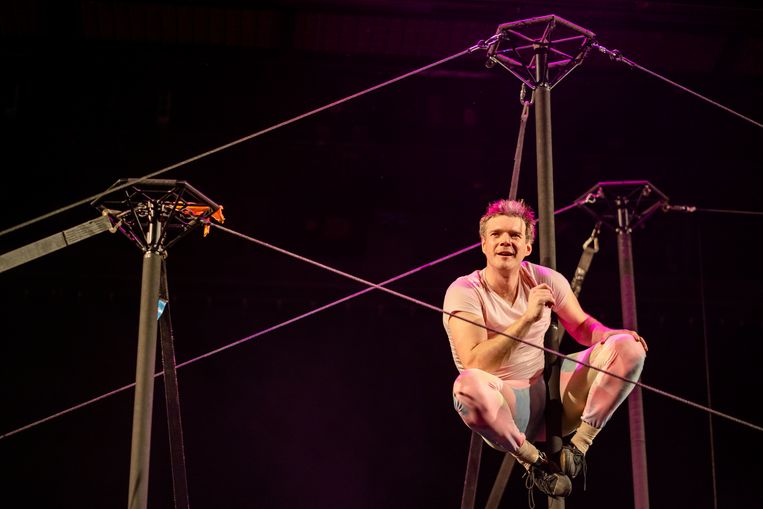 Can trip

During the day The state of the circus juggler, acrobat and circus theater director Maartje Bonarius (co-founder of the Tall Tales Company) pleaded for more humanity in the circus, which is traditionally known for its superhuman abilities. It was about the courage to show that 90 percent of a circus life consists of falling and failing, as well as embracing people who have to do tricks other than somersaults to survive. A disorder of the nervous system put an end to her beloved aerial acrobatics. Now she conducts from a wheelchair and has noticed that this is not yet a matter of course in the empathetic circus world. During his contribution to the festival, theater and film director Thabi Mooi also put his finger on a sore spot in the history of freak shows: the circus's uncomfortable relationship with deviant bodies. The call for more diversity and more inclusiveness starts with safe places to stumble.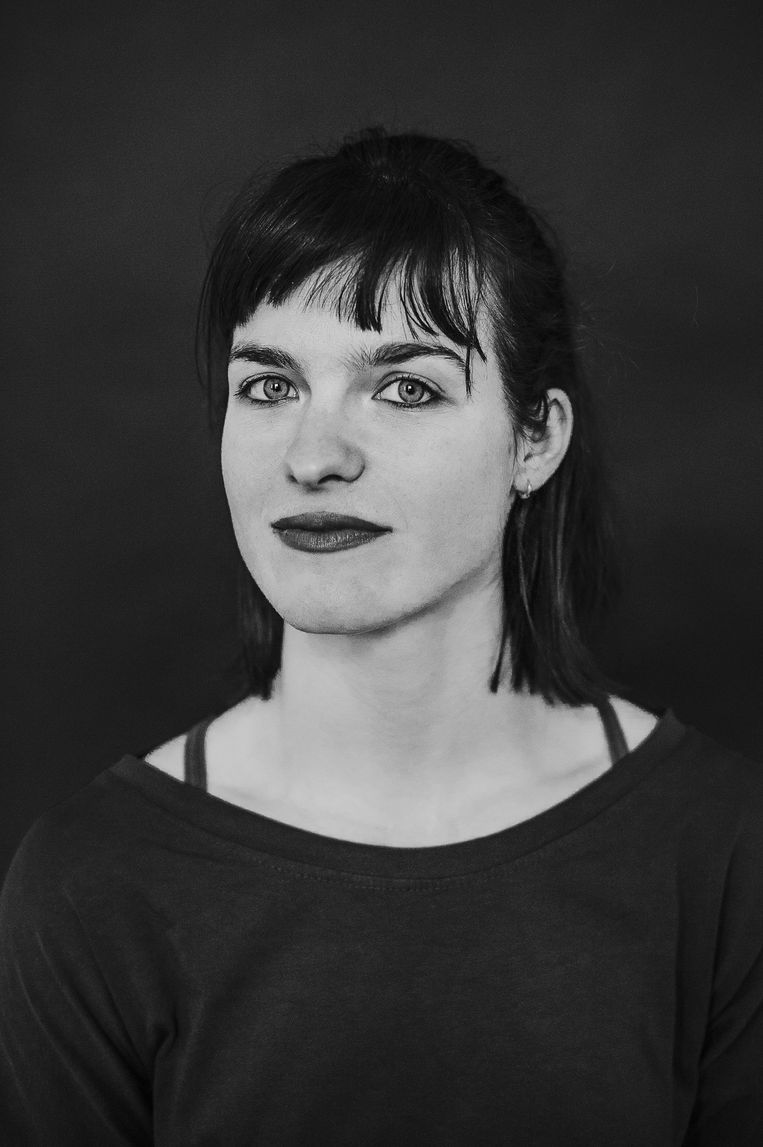 Festival This is not a circus: Sawdust Symphony, Nothing News & Hold on Light

Circus theatre
Nothing new – about me coming off as an optimistby Benjamin 'Monki' Kuitenbrouwer
★★★★
Sawdust Symphonyby Michael Zandl, David Eisele and Kolja Huneck
★★★★★
Hold steady light by Kolja Huneck, Annika Hemmerling and Luuk Brantjes
★★★★
12 to 15/1, Theater Bellevue Amsterdam
Trip Nothing new until 11/5, Sawdust Symphony until 15/3.