The Groninger Museum smells of fresh paint. While the exhibition ends The Art of Hypgnosis is laid, Aubrey Powell (76) strolls through the halls. He and Storm Thorgerson formed the English design team in 1967, designing a few hundred album covers during the 1970s, including many that would become iconic.
The most famous adorns the exhibition posters: Pink Floyd's rainbow prism The dark side of the moon (1973). Album Art became an art form. A cover of Hipgnosis was the highlight for many artists. 'Po', as he is called, is the only living founder. Thorgerson died in 2013; Peter Christopherson, the third partner from 1974, already in 2010.
Po is impressed. Even moved. There are books with Hipgnosis covers, his own Hipgnosis memoirs Through the Prism has just come out and there were regular exhibitions, but a retrospective as impressive as this covering the entire glory period 1968-1982?
'This is of a different order. Please write down how grateful I am to Andreas Blühm and the people from 'Sprouts' is that they have dared to do this. Look around, I'll talk to you about a quarter, here' – his walking stick points to a bench in the black room dedicated to the design of The dark side of the moon.
Large halls are dedicated to the artists for whom Hipgnosis was most active: Led Zeppelin, Genesis, Peter Gabriel, Paul McCartney (and Wings), 10cc and of course Pink Floyd, the band that more or less founded Hipgnosis in 1968.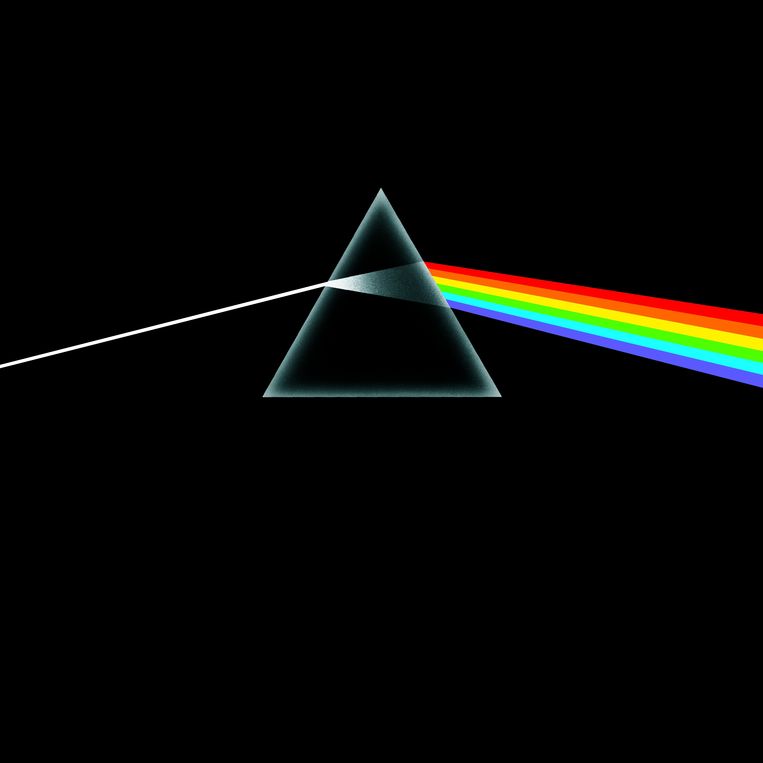 'We were friends, first in Cambridge, then in London. The original singer, Syd Barrett, was my roommate for a while. At a party that also included Pink Floyd boys, I met Storm, a photographer and graphic designer like me, although we were amateurs still learning everything. We immediately moved towards each other, but it took a little time to find direction.'
The dark side of the moon

In 1967, a band like The Beatles made the cover Sgt. Pepper's Lonely Hearts Club Band clearly an album cover could be art, could do something for the music. The following year, Pink Floyd asked us to make one for them. Something about psychedelic photography. It was A plate full of secrets (1968). Then it started running.'
Bands like Toe Fat, The Gods, The Pretty Things and Wishbone Ash ended up in Hipgnosis' portfolio, but an international breakthrough didn't come until 1973, the year they 'made' a few albums that would sell tens of millions of copies, especially Houses of the Saints by Led Zeppelin and The dark side of the moon.
'From that point on, we became a large company. Storm and I were the creative directors, we never outsourced artistic decisions, but we had a building full of staff.' It was the time when the album replaced the single as the main format in pop music. LP sales skyrocketed. Hypgnosis benefited. That gate fold sleeve (postal envelope) was their canvas.
"In the beginning we certainly often said: pay us what you think it's worth. It was almost never disappointing because it was a period when the music industry was booming with money. It couldn't end. Take the album Elegy from The Nice (1971). I wanted to photograph a trail of red footballs in a desert. Well, we took a team to the Sahara and we laid a trail of red footballs. What a photo. Something like that cost tens of thousands of dollars, but record companies put it down without batting an eyelid'. Did it really matter to Hipgnosis if the music suited their tastes? "No," says Powell. 'We wanted to make and sell beautiful works of art.'
As a result of the rising name and fame, some artists believed that Hipgnosis could make their album a commercial success. "Of course it doesn't work that way. The music must sell itself. If I had to name an instance where we pushed an artist, I would think of the time when Pink Floyd was on the verge of breaking through.'
For the album Nuclear heart mother (1970), the band wanted a cover that would stand out in a huge record store. Inspired by Andy Warhol's cow wallpaper, Storm Thorgerson drove to a pasture to photograph a cow.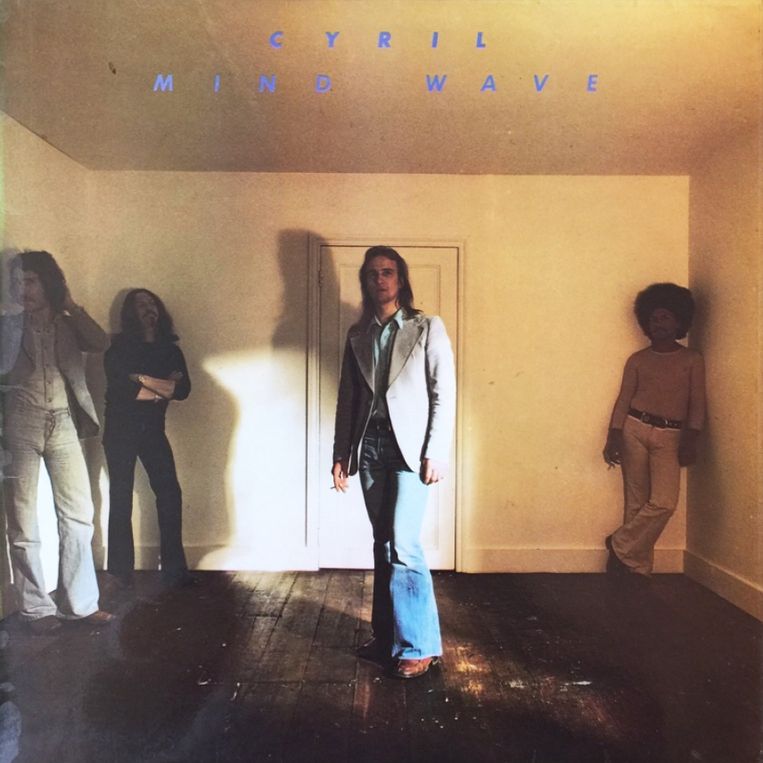 'The cow was called Lulubelle III. Pink Floyd were immediately excited: a cover that had nothing to do with the music, they understood that. We also thought it shouldn't have a band name or album title on it, just that cow. EMI thought it was madness, but Pink Floyd kept their legs stiff. We even made billboards with that very cow on it, without any text. Only a few days later we put the band name and album title over it. I think that cover drove sales. Apart from that, there are few cases where I dare to say it'.
Perhaps it is too modest. That prism? Or Wish you Were Here (1975), one of Powell's favorites, in which two men shake hands while one of them burns? Or Animals (1977), in which an inflatable pig floats between the chimneys of London's iconic Battersea Power Station? That photo session created a lot of publicity because the helium-filled inflatable pig broke free and flew to Heathrow airport. Flights had to be canceled and diverted.
Arguments

From The dark side of the moon Incidentally, Powell admits that it's not his personal favourite: 'It's an iconic design, but it's an outsider in a way because it's graphic. Most of our work was photography, or at least it was based on photography.'
With Hipgnosis you can go in any direction. If you gave them a license, they would come up with something completely separate from the music. An own, absurdist interpretation, like the diver in front Misleading inflections (1977) on 10cc. But it could also happen that an artist came with a specific wish, like Paul McCartney before Tires on the run (1973), a story about a group of escaped prisoners.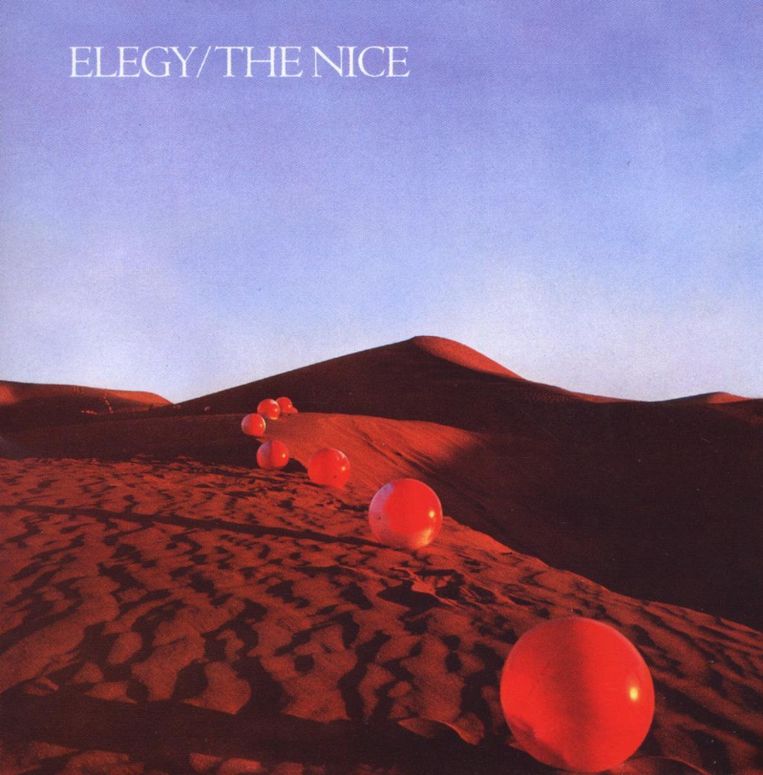 Powell: 'Storm said: we do not do such tasks. I said: of course I do, this is a Beatle! Paul then asked me if I wanted to continue doing his art for the rest of the decade. I designed Venus and Mars (1975), I went on tour with him and made a photo book out of it. In 1982 we got into a big fight. Paul fired me, but from 1989 he took me on tour again.'
It was also Hipgnosis: Arguments. Powell sometimes argued with artists, but he was a diplomat compared to the legendary difficult Thorgerson. It could also crackle between Po and Storm. 'Storm was a friend, my mentor in the early years, but he was also a fool. He insulted and provoked. Peter Gabriel adored him, but Paul McCartney and Jimmy Page never wanted to work with him again. I was in charge of customer contact.'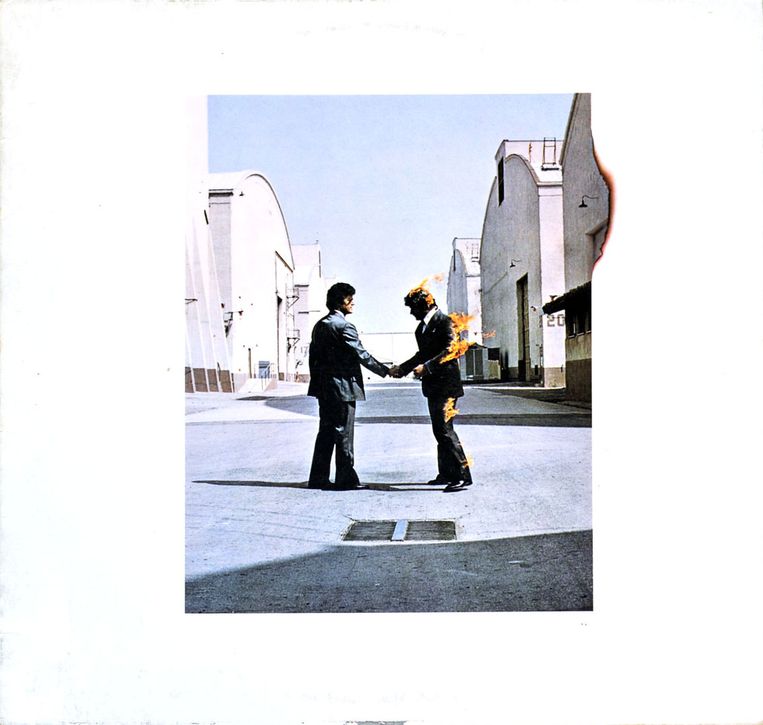 Powell's favorite cover from those fifteen successful years? 'Presence (1976) by Led Zeppelin. We developed an idea for a sculpture: 'Thello black object'. For the album we shot pictures where that thing kept coming back. On the cover came a family staring at that statue. Alienating. You can guess a meaning. I love it.'
The original 'Black objects' can be seen in Groningen. Hipgnosis stayed at the top for fourteen or fifteen years, although the exhibition also offers a room with outletbecause something was sometimes rejected: one more cover design Goat's head soup by The Rolling Stones (1973) or artwork for a TV series about The Beatles that never materialized.
In 1976, Powell believed that the end of the heyday was in sight. Near the Hipgnosis building on Denmark Street in London, a rock band called the Sex Pistols took up residence. 'Johnny Rotten wore a printed T-shirt'I hate Pink Floyd'. I talked to him about it. He yelled, "I hate that band and I hate you too, you fucking hippies." Their debut album had a cover with cut-out letters that could have cost a couple of quid at most. I thought: another time will come.'
It didn't go so fast, Hipgnosis remained in high demand. XTC, The Police, Bad Company, Status Quo, they kept reporting. The real reason Hipgnosis stopped was ultimately another: the introduction of the CD in 1982.
'We lost our canvas, we weren't interested in the little CD booklets. A sad moment? No, because we had been fascinated by MTV and the music video. We just went along with that. Under the name Green Back Films, we have made hundreds of video clips and longer videos. The first wash Wherever I lay my hat from Paul Young. It was a healthy change of course. I now use the name Hipgnosis again for my photography and art, but the profession has changed a lot. It used to be: photograph, develop, enlarge, edit, cut, paste, photograph again and develop. What you can now do in a few hours with Photoshop sometimes took six weeks in the 1970s.'
The Art of Hypgnosis. Groningen Museum. Can be seen until May 14.
BOOK: Aubrey Powell. Through the Prism. Untold Rock Stories from the Hipgnosis Archive. Thames & Hudson, 320 pages.
Dutch Hipgnosis

From the successful year 1973, Hipgnosis also received Dutch orders. The first was by Cyril Havermans (ex-Focus), but in 1974 leader of his own band Cyril. Hipgnosis designed the cover for thought wave (1974).
Hipgnosis made two album covers for Solution, a symphonic band from Groningen: Cordon blue (1975) and Fully interlocking (1977).
"The Cordon Bleu cover was supposed to be about contrast. We wanted to photograph the red-hot, spiral element of an electric hotplate with a delicate butterfly on top. I can still see myself hanging over the red-hot coil with my camera.'
The most famous Dutch Hipgnosis cover is To Hilt (1976) by Golden Earring, with the cover image of a chained man lying with his head on the railway tracks, the steam train already looming behind him. The gatefold sleeve features three additional images from the series.
"That series has the atmosphere of a Casablanca-like film, where a man ends up in all sorts of life-threatening situations: his head on the rails, his head with a circular saw, underwater with a shark. Very expensive, very difficult, very nice. The band came to see us to see the designs. I remember the singer's enthusiasm, don't you Barry? Who shouted: 'That's exactly what we're all about!' I remember when they wanted to get rid of it Radar Love-association. They were looking for something bizarre and they got it.'