•
Today
•
reading time 5 minutes
•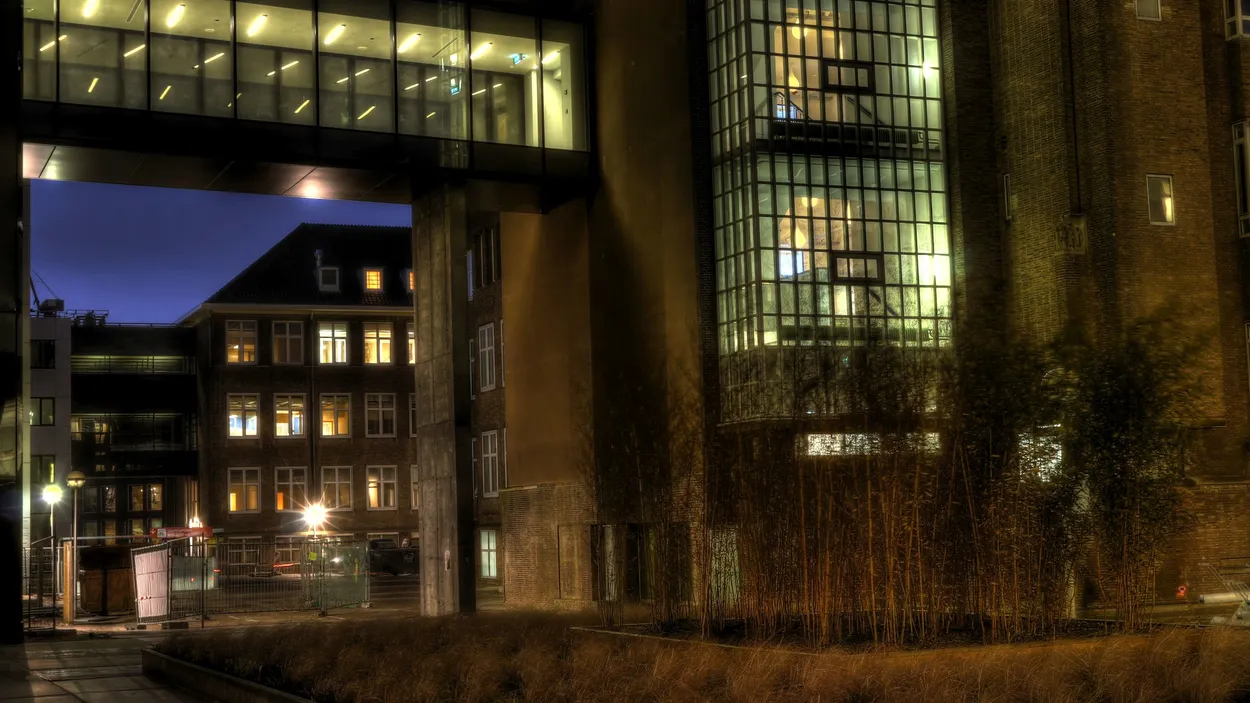 © cc photo: Ramon Boersbroek
Once again my alma mater, the University of Amsterdam, is in disrepute. Laurens Buijs, lecturer on the interdisciplinary social science program at the Faculty of Social and Behavioral Sciences, complains that he is hampered in his teaching and research by a kind of 'awake' brigade of lecturers and students. He wrote an angry piece about it in the weekly magazine Folia. Tijs van den Brink then gave him the opportunity to tell his story on the radio show This is the day to go over it again.
"How free is university?" is the provocative question on the NOS website. An answer immediately followed. The management takes Buijs' complaints seriously. It immediately starts an investigation.
Buijs never mentions man and horse in his opinion piece. He states that he is accused of discrimination and racism, but he does not name the perpetrators. It shouldn't be too hard if you get harassed like that.
According to Buijs, his function is made impossible because he does not join a scientific consensus in the faculty. He believes that non-binary does not exist. He found that homophobic violence in Amsterdam is often committed by boys of Dutch Moroccan origin. He wants to examine the role of Islam in this. It causes bad blood. Buijs writes about the corona period: "Based on my expertise in science and technology, I was critical of vaccination technology and the QR passport. Anyone who was even slightly critical of the measures was dismissed as 'wappie', 'conspiracy thinker' and ' extreme right'. ." For example, he was not given space for discussion about the constitutional basis of the corona policy.
Now is the best time to ask the necessary questions. As an 'interdisciplinary social scientist', are you expert enough to see through the role of Islam in homophobia among Dutch Moroccan youth? Don't you have to be an Islamologist for that? And do you know enough Arabic to understand theological tracts, articles and books, let alone the Koran itself? Doesn't the research into the constitutional basis of the corona policy belong to the law faculty, which has the necessary expertise in-house?
Can Buijs make it true that people who call themselves non-binary are fooling themselves because what they experience has to do with the androgynous nature of humanity. According to Buijs, after all, men have feminine and women masculine characteristics. If people recognize this, they can be themselves, so to speak, while retaining one of the two genders of their choice. Buijs also believes that the non-binary theory discourages people from gender reassignment. He has only published one opinion piece on this topic. This is flanked by an article for De Correspondent. Buijs promises an English-language scientific book on this subject on his website. "I have now found a good co-author and a possible suitable scientific publisher". In other words: it is music for the future. A research group on homophobia is "beginning to form".
All this indicates broad and broad ambitions. You must have one homo universalis to deal with it, but Buijs' list of scientific publications is limited, to say the least. Apparently, he has yet to earn a promotion, which is important for someone aspiring to a college career. Are we dealing here with a mountain that gives birth to mice?
No wonder someone has such dreams and stuff history raises questions about its function. For example, how he thinks he can realize his huge program if he has so far achieved so little scientific output. The number of opinion pieces and journalistic contributions is also not enough when you realize that they were written over a period of about twelve years, but this is of secondary importance in judging a scientist. The same applies to the blogs that Buijs has written a few pieces a month in recent years.
Nevertheless, Laurens Buijs is the latest hero of all the bloggers and twitterati who think so woke undermines our country and is therefore plagued by nightmares about Sylvana Simons. They noted with indignation that the Director of Education at Interdisciplinary Social Science, Dr. Michaela Hordijk, distanced herself from Buijs' statements about being non-binary in a message to the students. Buijs apparently does not speak for his colleagues and is an outsider in this respect. She also says that "the education stands for respect for every person's identity and for academic freedom". There is nothing wrong with that. By the way, take a look at the scientific publications Ms. Hordijk has to her name and compare them to Buijss.
The situation is different with the performance of student Raisa Mulder, who until now is mainly known for the songs she writes in her bedroom. She demands that Laurens Buijs be removed from the university immediately.
This trigger alarm on Instagram amounts to a call to not only fire him, but to delete him from history.
This is dangerous nonsense that does not belong in a university. The only acceptable remedy against teachers who don't like you is well-reasoned contradiction. Raisa Mulder shows that she does not understand what higher education stands for. Education director Michaela Hordijk can be expected to protest this in unmistakable terms.
For students who believe they have a right to a safe learning environment: There are no taboos in a safe learning environment, but it is everything tradable. There you learn to deal with viewpoints that conflict with your scientific and philosophical principles. How to understand them and how to deal with them in a meaningful way. Anyone who does not master these skills will not feel safe anywhere, at university or elsewhere.
Raisa Mulder is a will. Laurens Buijs proves especially capable of stirring up a storm in a teacup. All the fuss of the last few days is empty.
And I remain proud of my alma mater.
Furthermore, I am of the opinion that the surcharge scandal should not disappear from the public, and neither should Groningen's natural gas companies.
Listen The Memorial Palace, Han van der Horst and John Knieriem's ​​weekly podcast on politics and history. This week about Gert-Jan Seger's farewell and the crooked skates of Christian politicians.